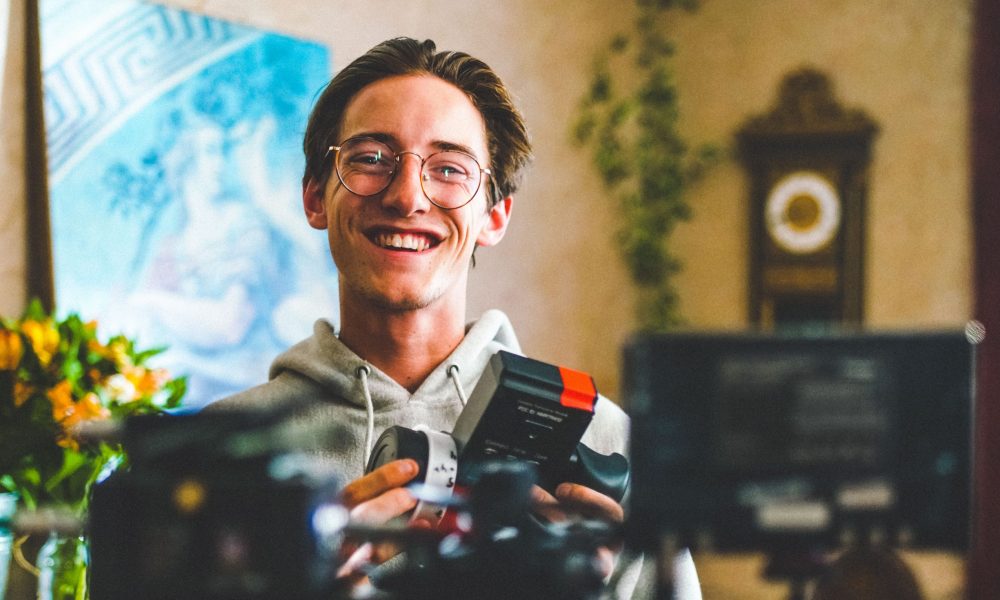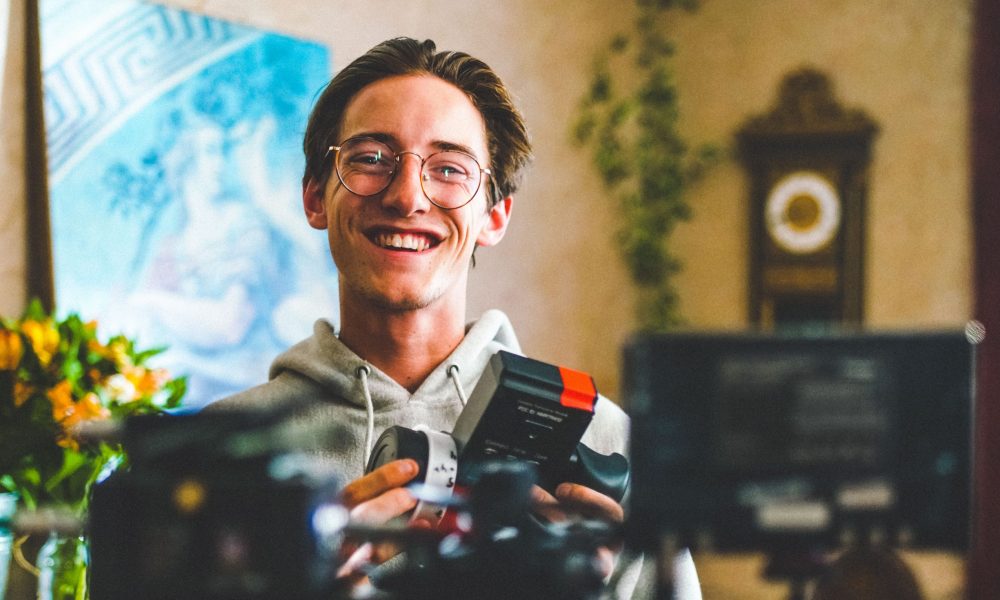 Today we'd like to introduce you to Kyle Jetter.
Every artist has a unique story. Can you briefly walk us through yours?
I was always drawn toward adventure. Discovering something new wherever that may be. Growing up in New Jersey gave me an abundance of sights to see. It was a great place, but I always dreamed of living in California. Then one day it happened.
The move California really opened my eyes to the world, seeing so many different types of people all in one place. I was at the right place at the right time, because the first friends I made were essential in tapping into my creativity. Growing up in the Windansea community of La Jolla, most of what surrounded me was surfing and skating. Windansea grew onto me as the years passed, because the more I was around it, the more people I began to meet and form relationships with. It was not long before this place started to really feel like a new family, like home.
I first picked up a camera to document my skateboarding adventures. I'll have to admit I was really inspired by my mother and older sister TJ who were always the photographers in the family, they both had an eye for things. Finally, when I was 13, I got my own camera, a canon t3i that went with me everywhere. Every skate adventure was documented, I made countless skate videos that I put on youtube just for fun, I loved it. One day one of my best friends suggested that I try to film surfing, which I didn't think I could do because I didn't have the "right equipment", but I tried it anyway. I ended up loving too, filming my best friends surf on one of the most beautiful beaches in the world? Yes, please. But it wasn't only the surfing that I loved, it turned into the whole community.
Windansea is home to some of the most interesting people, the most profound surfing, and most stunning landscapes, so naturally, I decided to just document it all. After making a few videos from the home break, some of my friends decided to take me on their surf trips up the California coast, down to Mexico, and over to Hawaii. I can't thank my parents enough for the freedom they gave me at this point in my life. I went up and down the coast, in and out of mainland Mexico, took flights over to Panama, Hawaii, El Salvador, and more. I was 14 years old missing countless days of school and adventuring into the world I didn't know a thing about, but they knew that my friends were not like most people, my friends were family, even more so my brothers.
Traveling the world to film surfing in high school was the best experience I could have had because it ultimately made me who I am now. Disconnecting from all of the craziness and sharing these experiences with friends is important. You learn a lot about yourself when you travel, embracing difficult situations and enjoying what the day presents you with. I learned to be myself and play with the cards I was dealt. I made more videos, took more photos, posted more content and worked with more people. I had a couple weekly Instagram videos that also got a lot of attention, #Soul Sundays and #FriskyFridays which were just my own interpretations of life around me: surfing, skating, new people, having fun, partying, and everything in between. The more I made content for myself and those around me, the more I fell in love with it. It became a passion, and I knew it was what I wanted to do.
However I knew I had to grow to do something more, I just didn't know what. When senior year came around, I was torn between going to a good college or pursuing my career path on my own terms. Through all of the travel, I actually had really good grades, but the only colleges that interested me were the top tier film schools because that's really all I knew of at the time. Unfortunately, I did not get into any of the schools I wanted to, which turned out to be a blessing. I was set on moving to Los Angeles because I knew it had all I needed: likeminded creatively driven people in a city full of opportunity. I found out about Santa Monica College, where I have been able to gain a great affordable education while also freelancing some photo and video jobs. At SMC I was able to take a full look into the film program there with Salvador Carrasco in the film 33 class where I found myself as a 1st AC, spending an entire semester filming a short film using industry standard equipment and a team I couldn't have imagined working with in years! (Keep a lookout for "The Attempt" directed by Daniel Despart, it's going to be a good one).
As I have started to finish my general requirements needed for college, I looked more in the direction of trying to book better jobs and working more for myself. I quit my retail job of 2 years and am taking a year off of school to put all of my energy into something I really enjoy. So far it has been great, I have gotten many more jobs, made many important connections, and learned more about myself. I am 20 years old with an apartment in LA and lucky enough to be doing what I love full time, it still feels unreal to me.
Please tell us about your art.
Photography and Video go hand and hand for me here. Capturing moments, emotions, and extending a type of feeling for the world that we all live in. One day it can be delightful and seem endless with possibility and the next day it can be challenging as everything moves slowly around us. Music has always played a major part in my creative process. When I hear a song, certain cues bring up ideas in my head, nostalgic feelings, all sorts of emotions, or a complete admiration for all that life has to offer. When I make a video or take a photo, it is the same type of feeling that music gave to me, a way of making sense of things and see the world. Colors, perspective, movement, sounds, these all have a certain way of playing with my thoughts.
I create for an expression of self, my own way of sharing stories, experiences, and how I feel. It is my perspective as a viewer to the world. I do it so others might find something to connect to because that's what we all find intriguing as humans, a connection to something. If we can connect, we can find some type of meaning. I take some photos that I love and others that I absolutely despise. I make videos the same way, it's a love-hate relationship and a creative battle. But I always find out more about myself down the road which is the true gift. It is easy to get lost in our heads and become our own worst enemy, especially with media today comparing ourselves to others, and keying in on some of the wrong things. This means it is also up to us to find our own terms to live by and to define our own meaning of value and happiness. What I'm trying to say is this: You Do You. The more you stay true to yourself and what makes you happy, the more it will inspire others around you to do the same. When we surround ourselves with people who are real, who are their fearless selves, it becomes contagious. Why should we care what anybody thinks of what we do? Imperfection is what makes us human, especially as creatives. Imperfection is what makes us unique.
We live in a world where everything is painted as being perfect, but what I like to show in my work is that imperfection is where the real beauty lives. If I find something interesting, I like to document it. Take a cool photo of the moment or stitch together a short video that will evoke the feeling I felt. You don't need the best equipment or most complicated ideas to do something great, as long as you are doing what you love to do and you really believe in it, then you've won the battle. Enjoy the time we have been given here, seek things that intrigue you, take chances and seize opportunity wherever it may be. The possibilities are endless if you play by your own rules. You Do You.
What do you think about conditions for artists today? Has life become easier or harder for artists in recent years? What can cities like ours do to encourage and help art and artists thrive?
Artists today have a great deal of freedom to work with. I don't see a real restriction on art in our day and age, you can make just about anything you want to and make it anywhere. The beauty of art is how free and expressive it can be, and I feel in places like Los Angeles it is nurtured well.
Artists have a wide variety of platforms to work with. For example, the internet today is full of thousands of outlets, different ways to share our stories, photos, videos, and anything we want. The world is at our fingertips, we can post what we want to, reach out to whoever we want, and be whoever we want to be.
However, it has also become a struggle because art is so easily accessible it has become a bit of a rat race for everyone to get their 5 seconds of fame. Also at times, it seems like a game of "who you know" and what your "numbers" are (likes, followers), but there will always be more importance to originality and persistence that exceeds any of that. It is easy to fear little things in this day and age. To fear what somebody will think of you or your ideas from a simple comment, to fear what all of this work may or may not result in when we push ourselves to our limit, but it is the people who stay true to themselves and work hard for something they believe in that become the individuals that intrigue us, the outliers. When you are yourself, you are fearless and unstoppable, and that is what people really appreciate.
I think that Los Angeles does a great job in caring for individuals. Every part of the city is unique and along with it are the people. What LA should continue to do is support local communities and their artists, create affordable education for those who want to learn, display all kinds of art around the city, and continue to make people feel accepted wherever they might be. With all of the various kinds of music, museums, galleries, activities, classes, and more in LA, there is a place for just about anybody to thrive. Creating takes a certain type of feeling, a release of emotion and sense of self that can be found in an open playing field. If artists can live in a place where they feel welcomed, a place where they can be themselves and meet like-minded along the way, artists will continue to come in and out of LA and implement themselves in the world.
How or where can people see your work? How can people support your work?
All of my work is posted online. I have a website (kylejetter.com), a Flickr for all of my photos, YouTube and Vimeo for all of my videos, and Instagram for daily content use and sharing other thoughts and experiences. People can support my work in any way they want. Whether it is sharing it with their friends or colleagues, commenting on a post, buying a photo print, or just enjoying it for themselves. At the end of the day it is me who is creating it, and if somebody else enjoys something that I've created, that's pretty damn cool!
Contact Info:
Website: KyleJetter.com
Email: Kyle@28thAve.com
Instagram: @kylejetter

Image Credit:
Personal photos: Sean Thompson
Photo with steadicam on beach: Devon Christenson
All other taken photos by myself: Mexico, Paris, Lisbon, Winston House (Venice Beach), Film Class at SMC
Getting in touch: VoyageLA is built on recommendations from the community; it's how we uncover hidden gems, so if you know someone who deserves recognition please let us know here.