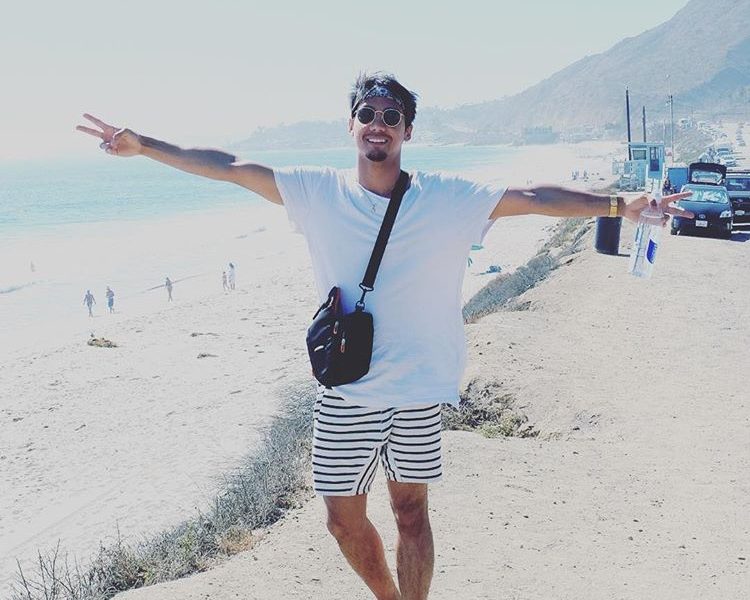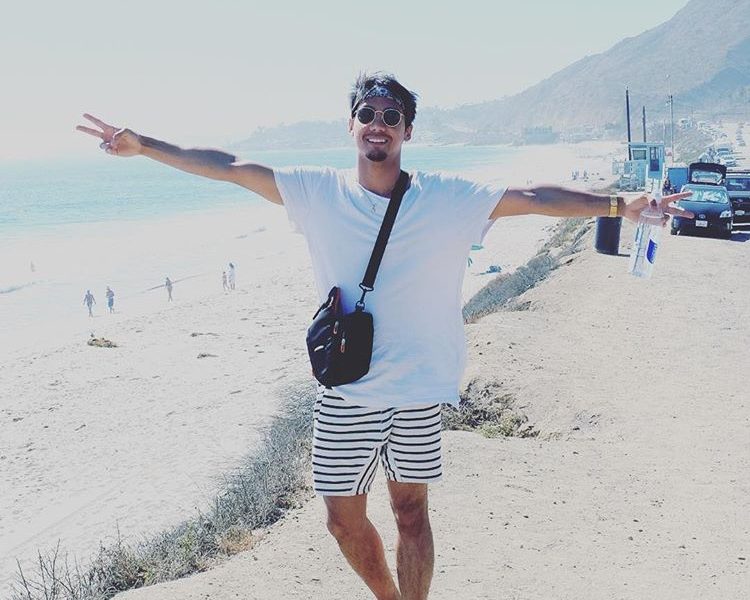 Today we'd like to introduce you to Kunanont Kasemwatana.
Kunanont, please share your story with us. How did you get to where you are today?
I have seen and done many things throughout my life.
My original dream was to become a professional dancer, however my journey through life has now led me to a career in photography. Looking back however, I believe my desire to express myself and the beauty in life has always remained the same.
I was originally born in Southern Thailand and grew up like most kids playing with their toys and playing on the street, I was always a bit quiet and very shy compared with the other kids my age. At school I was never very studious and always got average grades (and I still do!) However, when it came to physical activities or something to do with the body I was always very passionate and involved, such as sports or cooking classes.
When I was about 10 years old, I moved with my mother to Sweden where I spent the rest of my life growing up. I still did not know what I wanted to do with my life, but I knew that I loved to dance. Every time I went to a party, I never stopped dancing even when I didn't know how – I just let my body take control! Just a simple move could make my body feel great and because of those moments I fell in love with dancing, but I did not have the opportunity to learn or formally take classes at a dance like everyone else because of my family's financial situation.
One day when I was a teenager, I walked past a dance school named Wendela Hebbegymnasiet in a small town outside of Stockholm, Sweden. During high school in Sweden, you must choose a major to study, similar to American colleges. It was at this time I decided to take a chance and enroll in Wendela Hebbegymnasiet, which specialized in the arts and offered three-year programs with different dance styles and also offered other classes like photography and panting. Even without formal training I went through the audition and to my surprise I got in easily! I was the first and only boy in that class, but there were not any problems and I loved my class and the teacher. I got to dance every day in different dance styles and I also gained experience in performance theater and acting which I enjoyed a lot. I believe the most important thing in life is being allowed to fully express myself.
Despite my love of dancing, I still did not have a strong sense of self-confidence as a teenager. I would walk looking down at the street and avoid making eye contact for many years. Dance helped me develop myself through performing, but I was still shy and afraid around others. By the time graduated from my dance program, the Internet was growing and I spent all of my free time watching dance videos on YouTube from famous American dance studios such as Debbie Reynolds, Movement Lifestyle, and Millennium Dance Studio. I researched where all of these studios were located I decided to visit Los Angeles for my very first time. My English was very bad, I could barely understand what people were saying at all! But even with the huge language barrier, that was still one of the best trips of my lifetime. I learned so much and I saw more than I ever expected. I met many new people from various backgrounds and saw a whole new world. But unfortunately, I could only stay for three weeks and I went back home in Sweden. Once back I immediately felt very depressed and made up my mind that I had to move to America! I saved up as much money as I could, working multiple jobs at the same time, and committed my life to making my dream to move to Los Angeles come true. In the summer of 2015, I finally arrived.
My only goal at that time was to be a backup dancer for a big American artist, however little did I know my life was in for a change. One day at the end of 2016, I happened to borrow my friend's camera just for talking couple photo of my friend in Malibu beach. In that moment I realized how much I loved holding a camera and seeing the world through its lens. It came to me very easily and for the first time it was as if I found out who I really am… and who I want to be. I immediately decided to get my first camera – a Canon 80d. And that's how I started my journey in photography.
Overall, has it been relatively smooth? If not, what were some of the struggles along the way?
By early 2017 I had already established a smooth routine with photography and spent every day either taking photos or devoting myself to learning new editing techniques by myself in my room by watching YouTube videos or searching for tutorials on the internet. I took the same passion that I had when I was researching and learning dance and applied it to gaining the skills necessary to improve as a photographer.
A major step in committing to photography from dance was my decision to begin taking photography classes in college. This education exposed me to the works of many great photographers and gave me inspiration to improve my own work. I appreciated the beauty of what professional level photography truly looked like and hoped that someday I could work as a professional photographer myself.
People started contacting me through Instagram and social media to ask me to take their photographs, and the more photos I took the more people asked. Now in the present, I am pretty busy taking photos but I still approach each shot with a sense of curiosity and the desire to improve and learn new things.
I never want to give up taking photos; I always have an indescribable feeling of excitement behind the camera. Compared to dancing, I see a steadier future in photography – a future that I know I can continue forever – not only when I am young or in training. While dancing helped me come out of my shell and express myself as an individual during an important part of my life, I believe photography has the power to bring out the best in other people. More than just focusing on myself, I get the opportunity to help other people. It lets be as creative as I want and allows me to be my own boss.
Alright – so let's talk business. Tell us about Kaykasem photography – what should we know?
I enjoy all forms of photograph – anything from people to landscapes. As a photographer I mostly specialize in taking portraits, fashion shoots, editorials, and headshots. I enjoy black and white, street photography, nature landscapes, or even videography for my dancer friends.
I am proud of how far I have come so far, not just as a self-made photographer, but because life has given me challenges and pushed me to either stand firm or remain flexible with my goals and dreams. I always want to push myself to improve as a person. Photography has blessed me with the opportunity to get outside of myself, meet new people, and make new connections.
I'm not sure what sets me apart from others, but one thing I am sure of is that I feel like photography has given me a more mature perspective on life than I ever had before. I am now much more mindful of my surroundings – every time I look at the world around me I see every moment as a potential opportunity to capture the beauty in life. This approach has made me grateful for my life and those around me.
In the future, I would love to someday work for a big company or have my photos published in a fashion magazine such as Vogue or GQ. My biggest inspiration is the American fashion photographer Richard Avedon. I feel like that would really make my dream come true and life come full circle to see works in the magazine I used to read growing up.
As I shared earlier I was always a little shy and not too self-confident. Whether it was dealing with my identity, growing up in different countries, or the language barrier, I faced many challenges. Dancing helped me come out of my shell, but it was really photography that gave me new perspectives on life. I believe photography has the power to shape the way that people see each other and the world around them.
I am now much more comfortable with myself, and it shows in my relationships with my clients. I treat my clients like they are my friends – I build a connection and try to see the beauty or what is unique about them – maybe even some things they don't see in themselves! I want to bring out the best in my clients and make them happy. I believe genuine human emotion results in the most authentic pictures. It is almost as if my job as a photographer is to help capture a moment of real emotional content and give it to my client to see. There is no better feeling than seeing my clients as excited seeing their photos as I am taking them.
My biggest struggle in life actually happened to me this last Christmas day. My mother suddenly passed away without anyone expecting it. She was the one that always believed in me and supported me to follow my dreams. She was my role model in life and I dedicate this article to her, as I know she is proud of me. I love you, mom.
Also, I would like to thank my friends and roommates (Kimiko Chongwattanakit, Kenji Miyamoto, and Yadira Roman) in Los Angeles that have really kept me grounded and been a huge support network for my life here. Living far away from my home in Sweden can be difficult and lonely at times, but my friends here really feel and treat me like they are truly family too.
Any shoutouts? Who else deserves credit in this story – who has played a meaningful role?
I don't think I would start over and do anything differently. Everything happened for a reason both positive and negative. I had made wrong decisions and mistakes but I take it as a lesson and learned from it
Contact Info:
Website: www.kaykasem.com
Phone: 8182842865
Email: key.93@hotmail.com
Instagram: @mrkaykasem
Facebook: Kay Kunanont Kasemwatana
Getting in touch: VoyageLA is built on recommendations from the community; it's how we uncover hidden gems, so if you know someone who deserves recognition please let us know here.