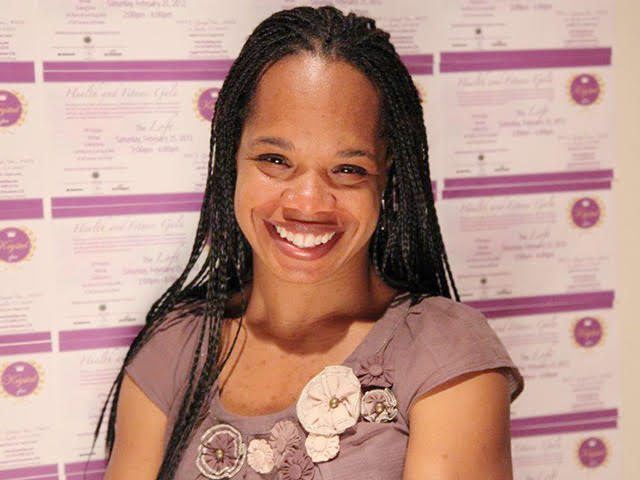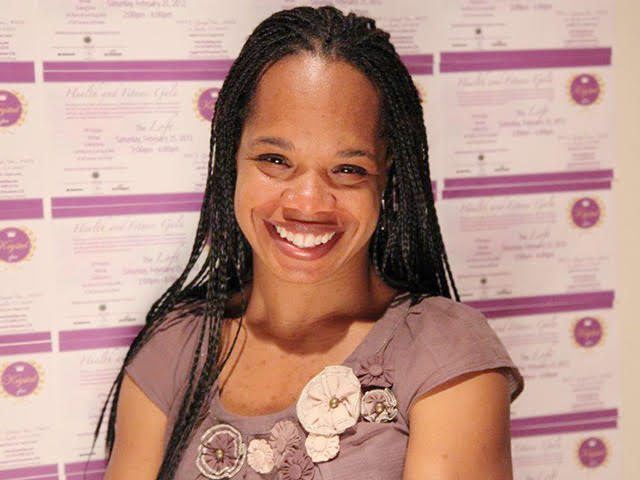 Today we'd like to introduce you to Krystal Walden.
Krystal Walden is the Founder/CEO of KRYSTAL SPA®, a health and fitness spa devoted to the healing arts. Her remarkable move into entrepreneurship resulted from a career boomerang. From the age of 8, Krystal became an accomplished 100 and 200-meter runner. Her execution and excellence in academics and athletics earned her scholarships to the University of California Los Angeles (UCLA). There she earned a Bachelor of Arts Degree in Sociology with an emphasis in Psychology.
Krystal also competed as a World-Class and UCLA Track Athlete trained by the best of the best, Brooks Johnson (U.S. Track & Field Olympic Team coach), Bobby Kersee (U.S. Track & Field Olympic Team coach; husband and coach of six-time U.S. Track & Field Olympic medalist, Jackie Joyner-Kersee), Jeanette Bolden (U.S. Track & Field Olympic Team coach and medalist; former UCLA Track & Field head coach), the UCLA athletic weight training staff, and the UCLA athletic diet/nutrition training staff.
While in college, Krystal Walden began her corporate career path in the fashion industry where she soared into an associate buyer position for Guess? Inc. and then Macy*s West. With these rewarding experiences, she learned to manage multiple $50+ million prestigious vendor accounts that included Men's Collections (Claiborne, Perry Ellis, Kenneth Cole New York and Reunion) and Men's Shoes (Nike, Adidas, Puma, Skechers, Rockport, Sperry, and Stacy Adams). Gaining skills in developing and managing qualitative financial/assortment planning, comprehensive analysis, advertising, marketing, and promotional components of a business while continuing study to ensure business growth.
However Krystal had reached a point in her corporate career path where her soul and spirit was no longer fulfilled in the fashion industry alone; her athletic nature was craving for attention. That epiphany motivated Krystal towards an entrepreneurship in the health and fitness industry. In 2002, Krystal developed the business concept of KRYSTAL SPA® when she took notice the absence of health and fitness awareness within most spa facilities of today.
In 2003, Krystal Walden began her intensive Yoga Therapy studies at Bikram Yoga College of India, trained by the world renowned Bikram and Rajashree Choudury. Krystal successfully achieved her credentials as a Certified Yoga Therapist. Krystal continues to deepen her Yoga Therapy studies at Forrest Yoga Institute, trained by the world renowned Anna Forrest. To balance out her knowledge of the human body, Krystal studied Massage Therapy at the Institute of Psycho-Structural Balancing (IPSB), a school of holistic body therapy. There she successfully achieved her credentials as a Certified Massage Therapist.
As the years go on, Krystal's passion and enthusiasm for the creation and mechanics of the human body grows stronger and stronger. In 2008, she joined Forster Physical Therapy and was an apprentice to Robert Forster, an Olympic sports physical therapy specialist. Krystal is now joined with the Nation's #1 Biokinesiology and Physical Therapy faculty practice, the University of Southern California (USC) Physical Therapy Associates, as the Clinic Buyer, Medical Records Specialist, Head Physical Therapy Aide, and Research Assistant.
Krystal Walden brings to the health and fitness spa, 25+ years of experience as a competitive athlete; offering her unique fusion of athletic gifts and accreditations. With the kind of strength, flexibility, balance and compassions that Krystal posses there is no doubt that she will meet her goals, to enhance the global image of how to live a stronger, healthier, and balanced lifestyle.
Overall, has it been relatively smooth? If not, what were some of the struggles along the way?
The journey of my entrepreneurship has certainly not always been a smooth road. I am blessed that this bumpy road continues to make me a stronger entrepreneur along the way.
My biggest challenge has been marketing my KRYSTAL SPA® brand because my brand starts with "me" and "my" knowledge, beliefs, and experiences with health and fitness. I remember the six-month challenge of just renaming my spa business, KRYSTAL SPA®. My family thought that it was the perfect name because it is short, sweet, and definitely memorable. At the time, I thought it was an arrogant move to name a service business after myself; when eventually it will be more than just myself performing the quality spa services.
With much consideration, I realized that in order for me to become a positive influence in health and fitness to our community, clientele, colleagues, students, and volunteers; I need to show a certain level of vulnerability. It's important for me to accept the idea of sharing my health and fitness successes and failures in order to uplift and encourage others towards a healthier lifestyle. So I gave into the idea of naming my spa business KRYSTAL SPA®, and allowing it to fully represent what I believe in; which is elite health and fitness for our community's minds, bodies, and spirits worldwide!!
KRYSTAL SPA® – what should we know? What do you guys do best? What sets you apart from the competition?
KRYSTAL SPA® is fully committed to providing our guests with holistic lifestyle improvements and overall health enhancements achieved through yoga, fitness, massage, spa events, and innovative products.
We offer health strengthening, stress relieving and relaxing techniques to help our guests achieve a healthier well-being and a balance of vitality. Our guests will experience a range of high-quality, rejuvenating methods to refresh f and renew the mind, body, and soul.
The KRYSTAL SPA® experience will leave our guests feeling excellent about themselves by strengthening their minds, keeping their bodies healthy and their souls in good spirits.
What is "success" or "successful" for you?
The spa industry will see a growth towards a deeper collaboration between the Eastern and Western health and fitness practices. This partnership will help with our society's great need for more preventive and active healing methods for the mind, body, and spirit. KRYSTAL SPA® is a pioneer to the spa industry in creating several partnerships with scientists, medical doctors, physical therapists, chiropractors, yoga therapists and massage therapist for providing elite health and fitness services to our community.
The spa industry will also see a growth towards in-home and/or in-office health and fitness care. As our society's productive levels increase, the need of more health strengthen, stress relieving and relaxing techniques in a convenient location will increase. This opportunity for more individualize and personalized health and fitness services will force spa practitioners to raise the bar on higher quality services.
Contact Info:

Image Credit: James Williams, Janet Hughes, Annalee Shelton, Mathieu Young, Mark Bennington and my beloved family.