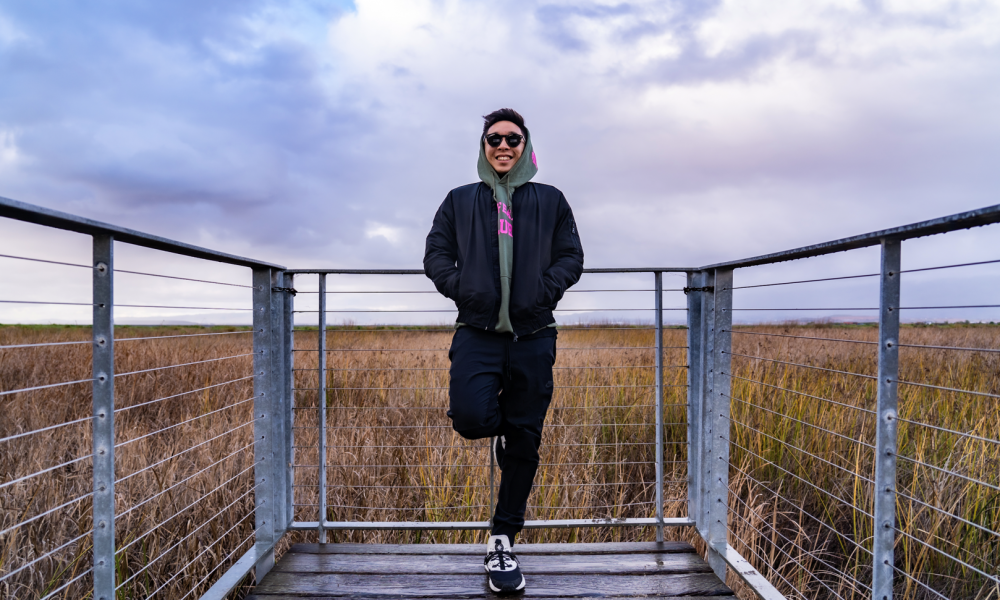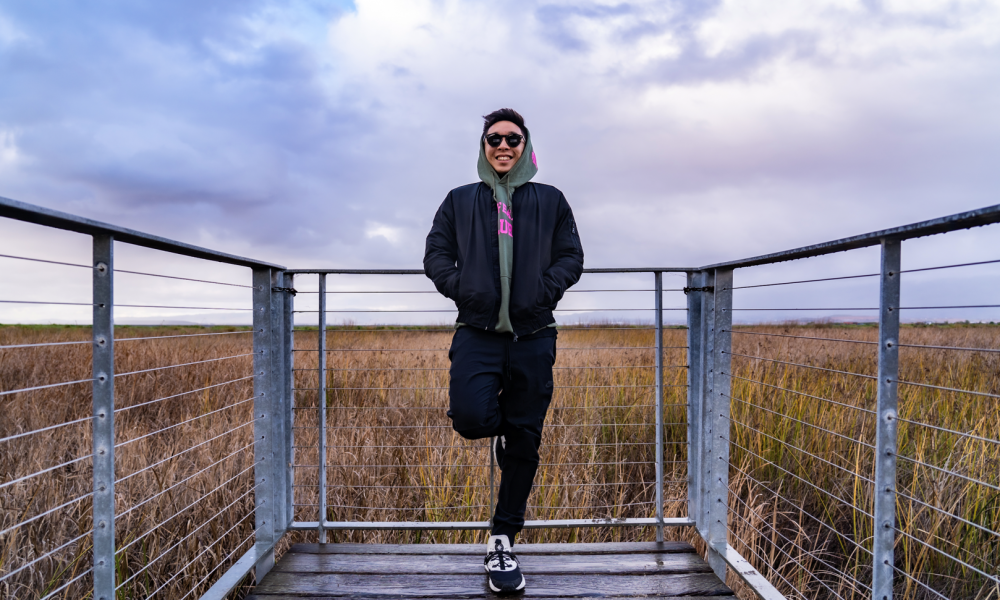 Today we'd like to introduce you to Kristopher Mangaccat.
Kristopher, please share your story with us. How did you get to where you are today?
I was born and raised in Oxnard, CA. As a kid, I was addicted to Nickelodeon, Cartoon Network, Toonami, and MTV. My early inspiration for recording videos was from the character, Twister, from "Rocket Power," and also from the MTV show, "Jackass." I thought Twister was dope because he always filmed his friends skating, and loved the idiotic humor that Jackass showcased.
Growing up with my older cousins, I was heavily influenced by the elements of music. My dad and cousins would constantly capture moments of me dancing to Michael Jackson's songs with old school VHS camcorders. I remember sitting in front of the t.v. admiring music videos like "Thriller" and "Smooth Criminal" and shows like Making the Video, MTV Cribs, and the VMAs. The blend of music, dance, storytelling, and production inspired me to dive into music.
My dance journey began in 2003, and I continued to pursue the passion throughout high school at Channel Islands High School, and even during my college years at Cal State University, Northridge. The skill evolved into stepping, and I became my fraternity's, Theta Delta Beta, Gamma Chapter, Step Master. Being a part of these teams provided another skill for me: mixing music. I loved the challenge of mixing songs together for our competitions and I ended up gaining more fulfillment in mixing music than dance.
Getting my MacBook during my freshman year of college amplified my skills from just audio mixing to video editing and DJing, both of which came naturally. I used my MacBook as my video camera, and I used iMovie for video editing. However, this felt more like a hobby because my main focus was on graduating from CSUN with a BA in Psychology, which I did in 2014.
After graduation my headspace was, "just graduate and get a job." I worked as an ABA (Applied Behavioral Therapy) therapist for a few years while building a network marketing organization. This experience put me in a different world and unlocked a door I never knew I had. The teamwork and personal development showed me that it wasn't weird to want to be the best version of yourself and that my potential mattered. I sharpened my skills as a leader, and also learned the power of networking, and entrepreneurship. In terms of personal development, I knew I wanted to do something that would take me to the next level. I knew there had to be more than just reading books and going to events. Around the end of my network marketing days, I found a transformational course to enroll in.
And it completely changed my mental trajectory of life.
This course unlocked multiple doors in my brain; one which led me to pursue the career path I have now. This course taught me that if you want to achieve something, then the only thing that will limit the possibility is yourself.
Subsequently, I had a job opportunity to work for a very popular internet entrepreneur. I was hesitant, but knew deep down this was the change I was looking for. I decided to make the jump and move to LA to pursue a career in customer support and sales.
With content being a key component in the company, I was always around the production team and told myself, "Man, I can do that shit." I actually tried to switch between the sales team into the video team, but sadly, it didn't work out. I liked working for the company because it paid well and because I felt the satisfaction of climbing up the ladder. However, after working there for a year, I realized that the job that I had wasn't what I wanted to do for the rest of my life. During this time, my passion for video started to come back to me. I started off recording videos with my best friends while they cooked and eventually found my niche.
Leaving the company in 2016, I was forced to make a decision:
1) Go back and pursue my career in Psychology or 2) Pursue my passion in video with zero experience. Because of my negative experiences in my past careers and all the personal development I've experienced, I knew that I needed to make a life shift. It was a no brainer; I went with option 2.
Going into this journey with 0 experience was a scary time, but I was blessed to start my creative journey by interning with a media company. Let me elaborate when I say 0 experience: I had no idea how to use a camera nor did I understand basic composition. It took me two years to understand the "Rule of thirds". Through this internship, I was lucky enough to learn the basics within the production world. It was definitely an experience let me tell you; and I'm blessed to say that this team was the jumpstart to my freelance career in 2016.
In 2019, I got hit up to record the behind the scenes experience for an up-and-coming artist's debut music video. They flew me out to Atlanta, New York City, and New Jersey. I saw the whole process, from rehearsals, to stage production, to the video dropping and going viral, and finally, her road to the MTV VMAs as her first-ever solo performance.
So there I was: with the all-access pass around my neck, holding my camera, and watching Normani perform on the stage at the VMAs, the same event I grew up admiring as a kid.
Shit's a trip, right?
Just like any big moment, it went too fast. I sat in my hotel room, thousands of miles away from LA, retelling the whole experience to my girlfriend and said, "I can't believe I got this far."
Now, it's 2020 and I am proud to say that I have a career as a full-time visual media professional. I am blessed beyond measure, but these opportunities were not just handed to me. I'm a walking testament to hard work, determination, and ambition.
We're always bombarded by how great it is to pursue your passion, etc – but we've spoken with enough people to know that it's not always easy. Overall, would you say things have been easy for you?
It's been a tough ride… when I say tough, I mean extremely difficult. Choosing the road less traveled definitely has its bumps.
Year 1: I bought a camera with no idea on how to operate it. As I mentioned earlier, I was an intern for a reputable production company. While interning, I was working LYFT to gain some extra income. I worked for free for almost a year, learned the foundations but knew this path wasn't efficient for the long run. I also added over 10k miles into my car.
Year 2: I figured out what I wanted to do and I pushed really hard to make it happen. I started to understand the fundamentals and techniques to achieve a successful freelance career. I created content for literally everything: birthdays, weddings, family & food events, 0 budget music videos, interviews, viral cookie videos, you name it, and I probably shot it. Some paid projects, but most not. I failed, struggled, cried, had very difficult moments, but I knew what I wanted, and I knew I had to keep pushing.
Year 3: I started working, working, working, and began to make a name for myself. Through building relationships with amazing mentors, I was able to learn and grow as a freelance professional. Shifting my focus from weddings and events to creating content for artists, production companies, creative agencies, management companies, and music labels.
The road to self-fulfillment will always have challenges and obstacles.
I'm a believer that each chapter in life will have it's high and lows. But with every low comes a high. From having self-doubts, career setbacks, personal issues, there's always a lesson to learn.
You grow through what you go through.
We'd love to hear more about your work and what you are currently focused on. What else should we know?
I've managed to incorporate all of the things I loved as a kid with my life now. I believe what sets me apart is my human-first approach mindset. Under all the Hollywood and celebrity status, I realize that we're all that kid with big dreams and I approach my artists as human-first, forward-thinking, and put their vision before all.
I've been blessed to work with artists and brands such as Jamieboy, Ella Mai, Bazzi, Pink Sweat$, DJ Khaled, Converse, Adidas, and Google. I specialize in content development and creative campaigns for artists and brands while working with management companies (S10 Entertainment and Thrice Cooked Media).
I'm also a part of a DJ community (Academy of DJ's) and have a residency at Arena Ktown. I also serve as a member for the creative community BWNC (Black With No Cream).
I've learned many key elements of the creative industry that I'll be able to apply to my future endeavors; built strong relationships with fellow creative artists and mentors; learned strategic rollouts, marketing, leadership, artist/business development, and so much more.
And the beauty of it all is that the journey doesn't end here.
So, what's next? Any big plans?
"If you want to go fast, go alone. If you want to go far, go together." – Paul Oberschneider
In terms of the future, I am excited to see where my current path takes me. You can't do everything by yourself; I've learned that ever since I was younger. So, I've been strategically building a collective of creative professionals, producers, stylists, choreographers, designers, VFX editors, videographers and photographers to name a few. I don't have a company or brand established right now, but I do have something in the works.
I want to be a resource for others and inspire them to become the best version of themselves. Creatively, professionally & mentally. I want to be their motivator–to help them realize their potential and create their own path toward their dreams.
Contact Info:
Image Credit:
www.instagram.com/htennekk/, www.instagram.com/earl.eos/
Suggest a story: VoyageLA is built on recommendations from the community; it's how we uncover hidden gems, so if you or someone you know deserves recognition please let us know here.