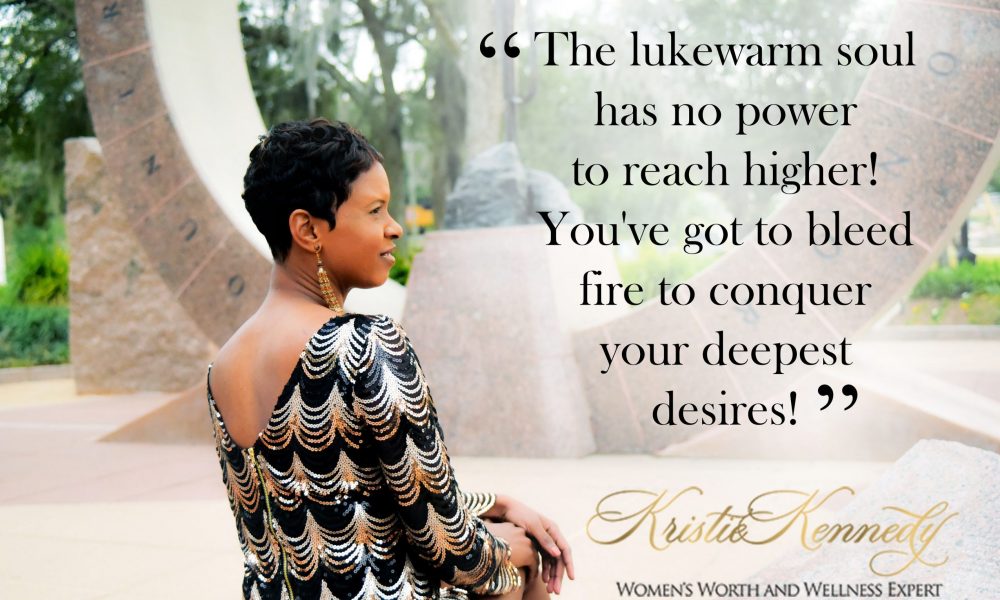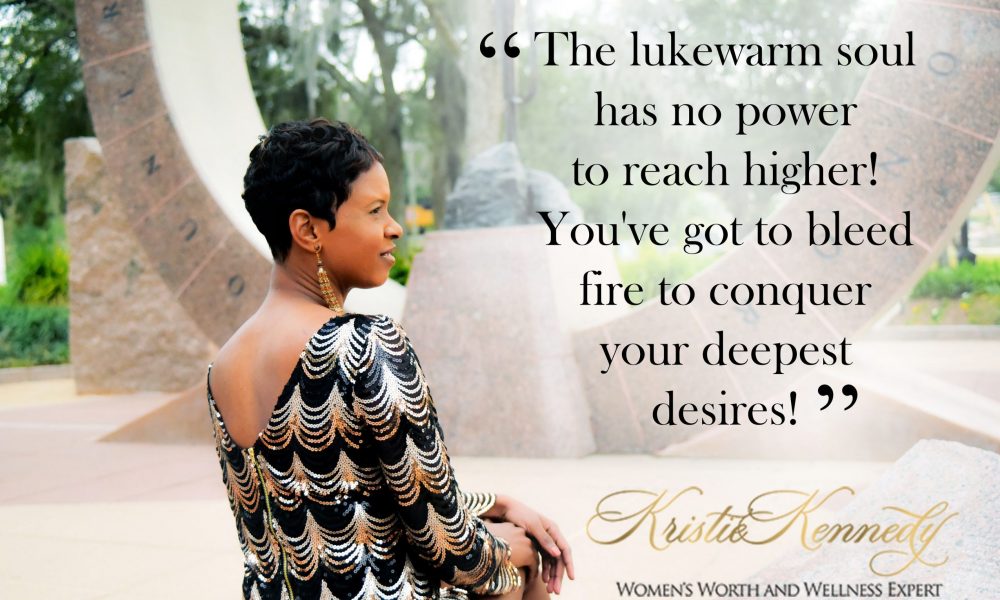 Today we'd like to introduce you to Kristie Kennedy.
Kristie, let's start with your story. We'd love to hear how you got started and how the journey has been so far.
Our unique life experiences often beckon us forward to be the superhero someone has been waiting for. After all of the pain, confusion and countless setbacks one day we decide to rise up and become the blazing light we desire to see. For over half of my life, I personally battled low self-esteem.
As a child, my mother placed me in pageants and talent shows to build my self-confidence. During high school years, I was the ugly duckling and managed to survive being bullied for having braces, glasses and for what they called "carrot legs." Deep inside my heart I never want another woman to feel less than beautiful.
In the words of Eleanor Roosevelt, "No one can make you feel inferior without your consent." Over the past twenty years, I have dedicated my life to becoming my best self. I've delivered countless motivational messages from the stage, obtained a license in image consulting, became a certified personal fitness trainer, certified executive coach, and mental health recovery, specialist.
I remembered the sting of two failed launches in entrepreneurship, and after having a major health issue, I decided to return to my former eight to five. There was not a day that went by that I didn't think of returning to the land of freedom and limitless possibilities. During that time of recovery, I began to develop my 12-month exit plan.
What I realized is that planning can turn into analysis paralysis if you keep getting ready to get ready! Four years ago, I received a pink slip and turned it into Queenfidence. There was no time for stalling, only soaring! It was my do or die moment, and I chose to own it!
We are constantly presented with opportunities to elevate our mental state from good to great. I say yes to glass slippers and no to glass ceilings. As a pioneering trailblazer, I have a moral responsibility to ignite new flames of fire! I teach visionary leaders how to master the of elevation when there is a D.I.P. in your determination. The power to be is in the courage to do.
Overall, has it been relatively smooth? If not, what were some of the struggles along the way?
One of my favorite poems is by Langston Hughes, "Mother to Son" that really captures the fight of my life. Well, son, I'll tell you….:
Life for me ain't been no crystal stair.
It's had tacks in it,
And splinters,
And boards torn up,
And places with no carpet on the floor —
Bare.
But all the time
I've been a-climbin' on,
And reachin' landin's,
And turnin' corners,
And sometimes goin' in the dark
Where there ain't been no light.
So boy, don't you turn back.
Don't you set down on the steps
'Cause you finds it's kinder hard.
Don't you fall now —
For I've still goin', honey,
I've still climbin',
And life for me ain't been no crystal stair.
As a first generation entrepreneur with zero angel investors, this journey ain't been no crystal stairs. I can recall innumerable experiences and mental breaking points when I felt like my heart stopped beating. After my second launch into entrepreneurship in 2007, I used a FEMA check for flood damage after a hurricane as startup capital. I found a building and had it beautifully decorated.
The grand opening was a dream come true, and in a matter of months, I had to close the doors because there were no clients to sustain it. For ten months, I was in a dark dungeon of depression and no one around me knew it. There is no human explanation for how I am still here. I used to sit in the bed and say, "You are stronger than your struggle, You can be powerful or powerless! You cannot be both! I fight, not faint." I made a commitment to myself to never again lose that kind of momentum. No matter what I must remain steadfast and unstoppable!
Fast forward to the present after being terminated in 2014. I was a newlywed who just married the love of my life and givena pink slip from a company that recruited me from another job. I was navigating through turbulent waters and began creating vision boards to build internal fortitude. I started re-building a new vision for empowering women on a global scale, and I was honored to have one of the most passionate women alongside me. Joanna Finney, my first speaking agent, found me online and asked if she could represent me. I needed the extra hands like nobody's business. We were growing together, and it was more than a business relationship we were sisters on opposite sides of the world who were willing to do what it takes for however long it would take.
Our favorite saying was, "This is our year!" Entrepreneurs have iron wills and an eternal optimism that will not let us give up in the face of insurmountable odds. You can only imagine how my heart felt at the beginning of this year in 2018, I was fighting high blood pressure and to find out on January 1st that my beloved partner in progress died at age 31. It shook me to the core of my being. It was a major wake up call to do life differently. I decided to focus on my personal wellness and internal healing for the rest of the year. I could not just be a workaholic. I had to become a thrivaholic. I was going to live loud, love deep and laugh hard.
The memory of Joanna fuels everything I do because she was fearless. Right before her unexpected death, she became a certified diver and wasn't even big on swimming. Her life spoke volumes. In the words of Paulo Coelho," The world is changed by your example, not by your opinion."
Queenfidence Image Consulting – what should we know? What do you guys do best? What sets you apart from the competition?
Queenfidence is the premier choice for leadership development training and executive image enhancement consulting. We aim to empower emerging, established and enterprising influencers through four components of change: Mindset Mastery, Massive Momentum, Magnetic Messaging, and Potential Maximization.
Our unwavering goal is to dismantle doubt, ignite confidence and provoke transformation. Statistics show that countless women suffer from a lack of confidence not a lack of competence. We are committed to equipping women with confidence keys to think profoundly, speak powerfully and live prosperously.
We provide a holistic approach to serving women because we understand the numerous crowns she wears and often neglects her own personal self-care. We desire for every leading lady to know, "She matters." which is often forgotten in the trenches of service.
What is "success" or "successful" for you?
The younger me would have answered, "Money, houses, cars, and land." Let me take you into my childhood bedroom and on the wall sits a picture of Dr. Martin Luther King Jr. I have a dream speech. That is my guiding light on the darkest night.
Success is holding on to hope against the most hopeless situations you can imagine. Success is creating a life that you love and playing by the rules you write. Success is waking up every morning with the freedom to pursue your passion. Success is making progress in spite of bitter pain. Success is using your voice to be a herald of inspiration to those who remain in chains. Success is happiness. Success is being full of enormous energy and vitality. Success is an ocean of intangibles that are invisible and priceless. Success is daring to dream big dreams no matter how wild and crazy they may seem.
Contact Info:

Image Credit:
Joseph Daniel, Jeremy Howard, Colin Hackley
Getting in touch: VoyageLA is built on recommendations from the community; it's how we uncover hidden gems, so if you know someone who deserves recognition please let us know here.