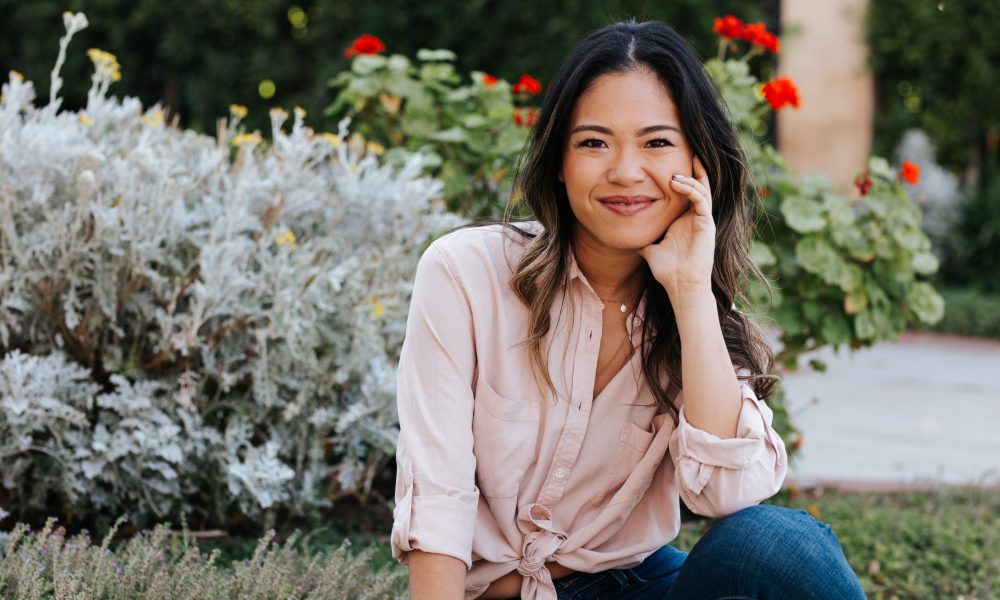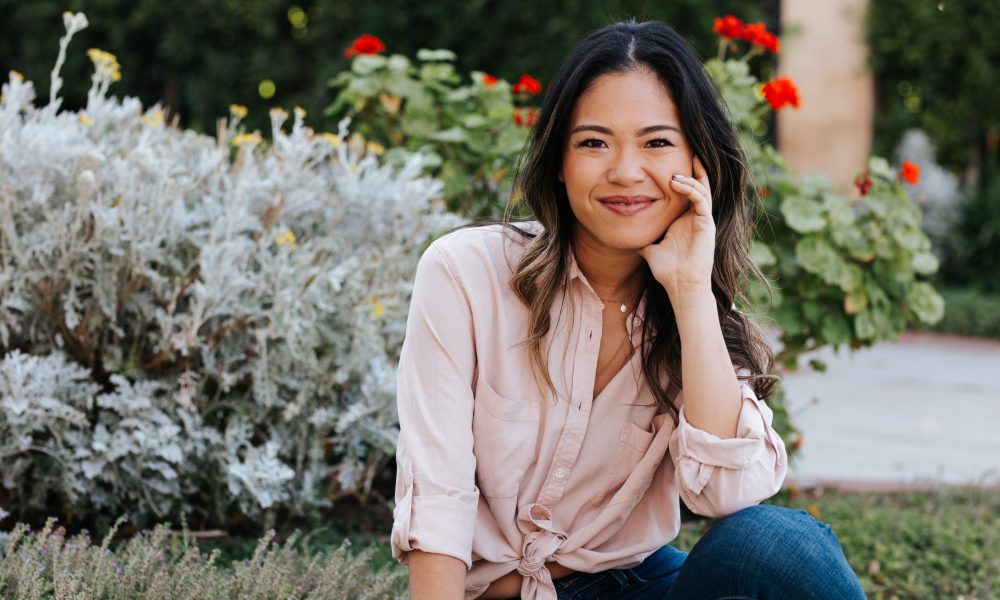 Today we'd like to introduce you to Kristen Noelle.
Every artist has a unique story. Can you briefly walk us through yours?
My dad hated telemarketers.
In 6th grade, during dinner one evening, the phone rang. My dad went over to the phone and right before he picked up, turned over to us and said, "How much do you wanna bet it's another salesman?
My dad likes to do this thing, where he picks up the phone and stays quiet. The moment the other person on the line announces that they are from so and so company, he starts jabbing at the buttons of the home phone so that the other person on the line would hear these loud pinging noises. Then, my dad without responding or saying a word would hang up on them.
As my dad sat back down that evening, he looked over at my brother and I straight in the eyes and declared, "this is why you don't go into sales."
2017 rolls around and I was introduced to this thing called online life coaching. Someone literally posted in the Women of LA Facebook group, that she was looking for a few individuals to do free two hour sessions with and I thought I'd take her up on it. After our two hour session, I was BLOWN AWAY. Not only did I feel as if a rock was lifted off me, I couldn't believe she gets paid to basically transform my life. It reminded me of what I did in Armenia when I was a Peace Corps Volunteer and I was hooked. I later hired her to help me become a life coach myself.
My greatest desire at the time was to be able to become a full-time life coach. I remember thinking, if only I could get paid to help people with their problems in life, I would be the happiest person alive. My life would feel so fulfilled and I could die happy.
Deep down though, I also knew that the career path I've chosen was quite extraordinary and not at all conventional. I had deep fears that my immigrant parents (especially my dad) would freak the F out. Honestly, though, my deepest internal desire was to just be accepted for who I am, and the work I choose to create.
For six months or so, I didn't have a single client. Not one. Amy, (my life coach at the time) told me to keep prospecting and following up with people. Not one of them turned into a single client. In fact, I would always end up giving away free coaching (aka my time) and I would end up feeling bitter. Don't get me wrong, I loved coaching, but I didn't enjoy being broke. I tried everything. I read books on sales and marketing. I invested in courses that helped me generate leads. I kept working harder and harder, grinding, and chasing and prospecting. I hated the chase.
One program that I purchased had a module that talked about money mindset. I had no idea what that was, but it took me down this rabbit hole of manifestation and healing one's relationship with money. It hit me like a ton of bricks; the reason why I wasn't able to attract clients wasn't because of my lack of marketing strategy (because I was clearly doing it) but it was because of my poor relationship with money.
Thanks, dad 😉 just kidding, I still love you.
Deep down, I subconsciously saw selling as a horrible thing and that I was taking from people, instead of helping them. So, of course, I wasn't able to get any clients. Can you imagine speaking to someone that didn't truly believe in their work? Even you wouldn't want to invest! That was when I decided to drop the struggle, stop chasing and start attracting. I became determined to fix my relationship with money.
Within a month of focusing on myself and my money mindset, I landed my first coaching client. I was ecstatic! That first client gave me hope that I could coach full time. A few months after that, I went from bringing in no money to $10,000 per month. I was honestly shocked. I didn't learn a secret business strategy, I literally just repaired my relationship with money. Fixing that one thing, allowed everything else to fall into place.
After five months of highs, a client of mine dropped out of one of my programs and started negatively talking about my coaching on social media. That incidence completely devastated me and I started to lose confidence in my work. At that time, I heavily tied my self-worth to my clients' results. It affected me so bad that I lost momentum and went down a negative spiral.
While visiting my parents one weekend, I came across an old tape in my childhood bedroom. The tape was a recording of my charts forecasted by the Feng Shui consultant that my mom hired when I was born. Think of these charts like a roadmap for your life. Knowing this roadmap would put you on the path of least resistance to success. I later learned that all of this fell under Chinese metaphysics and I became obsessed. I started studying under a Feng Shui master and I started seeing the correlation between metaphysics and manifestation. The more I started using metaphysics in my business and learning how to not only harness my own energy but the energy in my environment, I started making money again.
The moral of the story isn't the money that I started making again, but the person I BECAME when I started using these magic principles. I started teaching these same principles to my clients and I saw how quickly their lives were transformed. Before my very eyes! Not only were they able to make more money, but they also became unshakeable with confidence. To sum it up, they found their purpose with ease, they became magnetically attractive to potential clients and they discovered long-lasting habits that gave them long term results.
I am so proud to be able to help people fix their relationship with money, manifest through the magic of Chinese Metaphysics, and market themselves confidently so that they could attract even more money and opportunities into their lives.
To learn more about how I can help you attract with ease, visit: https://kristennoelle.co/booklaunch.
Please tell us about your work.
I help entrepreneurs fix their relationship with money through Chinese metaphysics and manifestation so they can hit their income goals each month and sell with ease. I do this through my online coaching programs and courses. I truly believe that each one of us is destined for a life of abundance and the only thing that's stopping us from reaching our highest potential and success is our relationship with money. With a combination of money mindset, marketing, and metaphysics I'm able to transform the way my clients show up for themselves and the people they serve.
Choosing a creative or artistic path comes with many financial challenges. Any advice for those struggling to focus on their artwork due to financial concerns?
Drop the struggle and start working on your relationship with money.
You can also read my book that I'll be launching at the beginning of 2020. 😉
How or where can people see your work? How can people support your work?
Website: https://www.kristennoelle.co
Instagram: kristennoelle.co
Book: https://www.kristennoelle.co/booklaunch
Contact Info:
Image Credit:
Photography by Polina
Suggest a story: VoyageLA is built on recommendations from the community; it's how we uncover hidden gems, so if you or someone you know deserves recognition please let us know here.