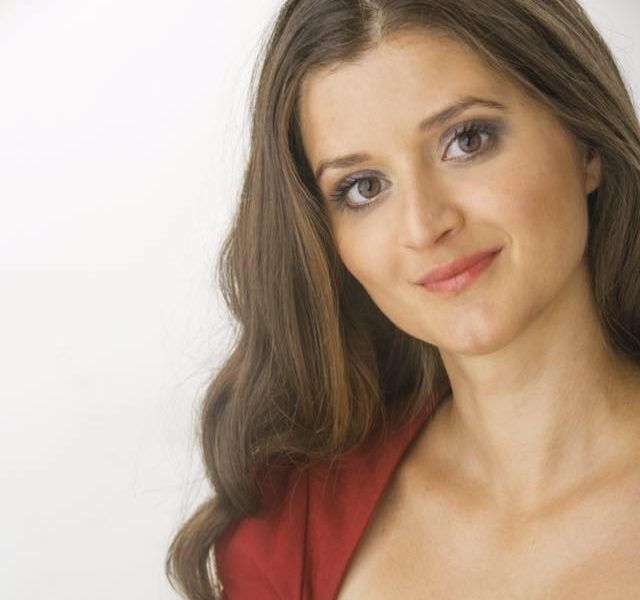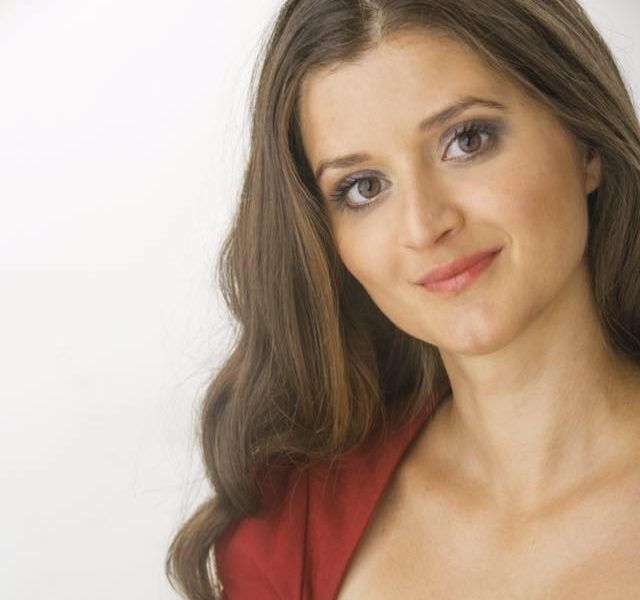 Today we'd like to introduce you to Kristen Lucas.
Kristen, please share your story with us. How did you get to where you are today?
I grew up in the small town of Miami, Oklahoma in a house with four brothers. My love for performing started as a pre-teen when I became active in my church's drama and puppet group.
Being an actress or comedian for a job was not something that was discussed locally on career day. One of my brothers went to Hollywood for a summer because, "that's where you go if you wanna act" and that's when the wheels started turning that entertainment could be a career and I decided I would one day live in LA.
Even though I wanted to live in Los Angeles, my used car with over 300,000 miles on it, said I should try for a place with public transportation. Luckily, I got an internship at Viacom in NYC and was sure that as soon as the internship ended, I'd be off to LA. I also thought I could love a job in an office both turned out to be wrong.
I fell in love with NYC did not leave for years and did not work in an office for long and that's where I studied improv and sketch comedy and was an active member of the Michael Chekhov Theater company (MCTC).
My biggest lesson was go out and make your own shit if you want a job. So, I produced, cast and acted in plays for the MCTC and noticed that there were many women who were super talented, incredibly dependable and not getting seen because there weren't enough roles for them so I started writing plays and created the comedy troupe Pinup Squirrels and show Night Out. My plays are female heavy and/or feature cast over the age of 60 and have played on stages throughout NYC. Pinup Squirrels is an all female troupe and have played on amazing stages like Comedy Central Stage, Second City Hollywood, UCB, Arlene's Grocery and have been in many festivals including Improv Hawaii and London Improv.
Night Out is a late-night mixed media variety show that historically was performed by Pinup Squirrels and featured guests such as The State's Kevin Allison, SNL alum and PIT founder, Ali Farahnakian and Rupaul's Drag Race star, Laganga Estranga.
In addition to falling in love with NYC, I met and fell in love with Patrick Ferris who as of February 2019 is my fiancé. In 2015, his job lead us to my dream city, LA. Since moving to LA I've started doing standup comedy and have had the honor to play at the Comedy Store, Ice House and The Dojo among other awesome stages.
Pinup Squirrels are now a West Coast team focused on creating digital videos with a monthly show at UCB that features sketch comedians of all levels- Sketch Slam! . In addition, I'm the co-host of Super Squirrel Conversations, a parody podcast created and co-hosted by Cathy Eller and featuring guest LA improvisers. I created a Vampire parody micro-series, Vampire Vlad now on Amazon Prime.
From Pinup Squirrels in NYC, I met Kerstin Porter who is my comedy buddy. We go to mics together, help with each other's re-writes and collaborate on videos. We create a weekly character and one joke wonder videos for social media. This fall we partnered with another NYC Squirrel, Jordan Siegel now of Lilac Entertainment and created a new series, Adult Buddy Finder which will be out in 2020. I also play Vera in Kerstin's original web-series, Round Valley.
I've shared my love of comedy with my brothers and we have a comedy troupe, Lu- Tang Clan, that performs short-form comedy. Since formation we've sold out each show we do in Oklahoma.
Lastly, I host a live stream show called, Kristen Chats and that's where I help tell a life story in less than two hours because I like, Voyage LA love telling the extraordinary life stories of everyday humans.
Has it been a smooth road?
I grew up in a poverty-level income house. I'm statistically not supposed to have finished college and was part of a program that was set in place for students who come from low-income families as well as underrepresented schools and gives them an opportunity to excel in college. I also applied to every scholarship that I knew about in my school so thankfully, I was able to get through college via scholarship.
I worked through college cocktail waitressing/dealing blackjack at a local casino and bartending at a karaoke bar. When I went to NYC, I felt that I had amassed a huge savings, I believe it was almost $1,000 (which is not a month's rent).
The airline lost my luggage, so day one at the internship, I arrived in plaid booty shorts, and wedge sandals. I had spoken to the internship coordinator and had my pink hair and approved, I told them of my suitcase troubles and they let me know it was a casual work environment. I don't think they meant plaid booty shorts casual but they didn't ask me to leave.
I was lucky to have a place to stay for my first month but I needed to hustle in order to afford NYC. I ended up finding a second internship and a couple of seedy bars to work at so I would sometimes sleep for 30 minutes just to get a bit of rest before going to a job or internship. Once I was so tired, I was leaving a crew van from a shoot and I nearly hit a bicyclist with my door. Luckily no one was injured and now I sleep more than 30 minutes a night.
Most days, I'm so happy to get to do what I love in the city I had dreamed of living in but there are a lot of kick in the teeth days with shows not going as expected, not getting roles you want and not even getting into the rooms you want to audition for a role you want in order to get rejected. Each day is full of ups and downs and rocks and pot holes so certainly not a smooth road but the one you take if you prefer exercise outside rather than a treadmill or the very popular ( to parody) Peloton. I honestly don't know anyone who has had a smooth road, hopefully if you are on the road to something you love it's worth all the bumps.
We'd love to hear more about your work.
I create original content and when I'm lucky, I get to give life to pre-created characters. You can see me, The Pinup Squirrels and awesome LA sketch comedians ever third Saturday 5:30 pm at UCB in our show Sketch Slam!
Super Squirel Conversations has new episodes bi-weekly on Wednesday wherever you prefer to listen to podcasts.
My standup shows are always listed first on my Facebook page @TheKris10Lucas January 28, I'll be at The Dime Bar Comedy Show.
I love helping people who are interested in performing but do not know where to start so if you are reading this and have questions, please find me online!
Is our city a good place to do what you do?
Los Angeles is the best place for entertainers especially those who don't hate traffic and love driving for hours.
Contact Info:
Website: KristenReneeLucas.com
Instagram: @TheKris10Lucas
Facebook: @TheKris10Lucas
Twitter: @TheKris10Lucas
Suggest a story: VoyageLA is built on recommendations from the community; it's how we uncover hidden gems, so if you or someone you know deserves recognition please let us know here.