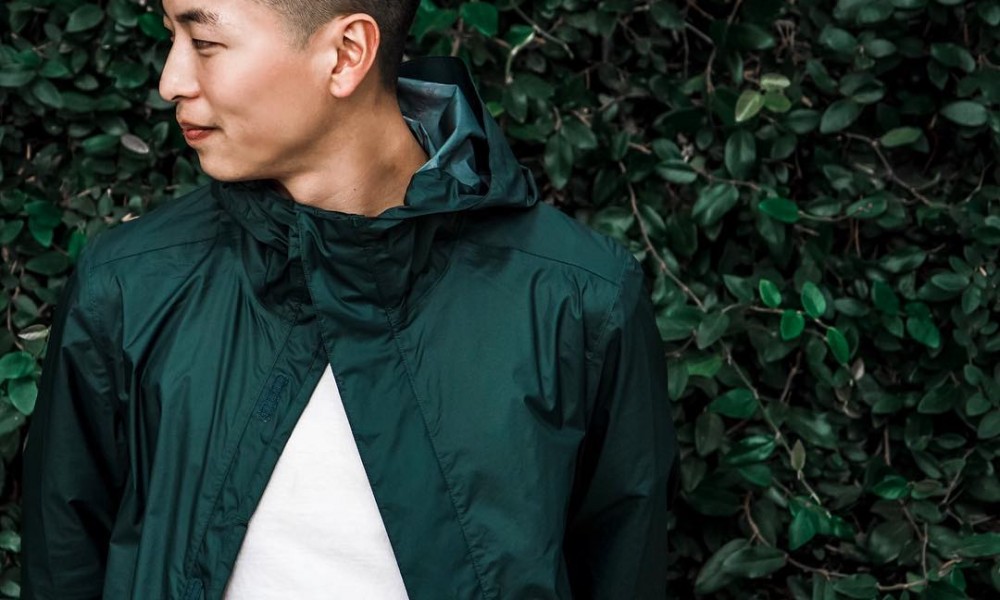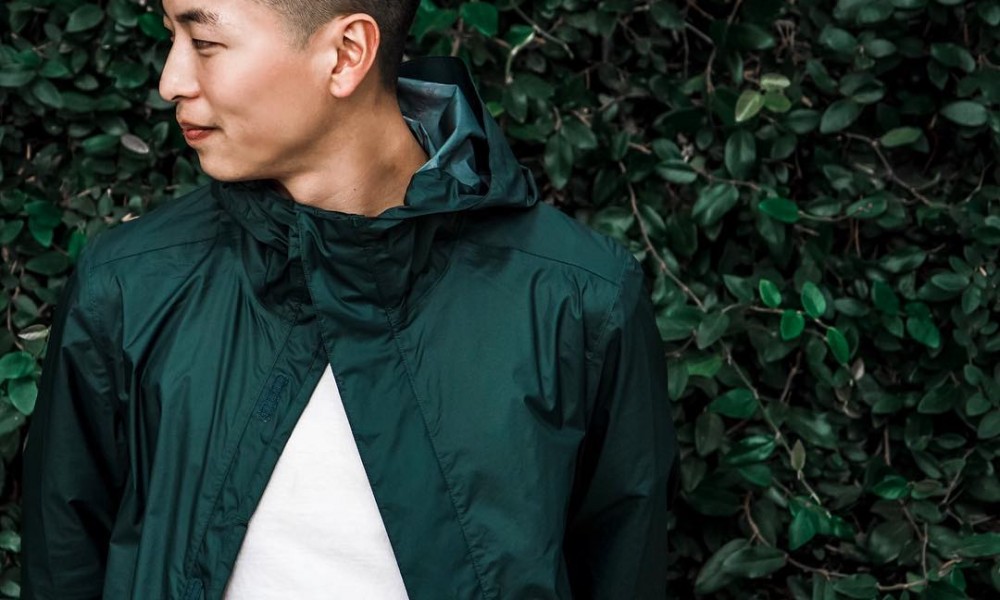 Today we'd like to introduce you to Rudy Widjaja.
Rudy, please share your story with us. How did you get to where you are today?
Starting photography was a bit of an impulsive decision that ended up becoming something. Fresh out of high school, I had landed my first job doing landscaping in Redondo Beach. It was just a two-week gig — paid under the table. At the time, I was living in the Bay Area — so it was a good opportunity to both earn money and see Southern California for the first time. So that ended, and I made it back home with a good chunk of money. I wasn't really sure what to do with all of the money. I was young and undeniably stupid. Didn't even consider saving any of it — only knew that I wanted to spend it all in one go.
So, as you can probably guess, I spent it on my first DSLR. Hadn't touched a DSLR before then, nor had I an interest in photography. I was (still am) just a conceited guy who wanted to take better photos of himself. After minimal research (quick, ten minute Google search), I ended up snagging myself the Canon EOS Rebel T1i kit. I believe they're at the Canon T6i now, but at the time the T1i was the latest (and first) model in the Rebel series.
I tried taking photos of myself — I really did. It just wasn't possible without a tripod, and I had blown everything I had on the kit. So, what now? I starting creating Facebook Events (yup, that's right) with titles like "Seeking Models for Photoshoot", or "Photography Practice". It sounds really lame now that I think back on it, but those were some fun days. These shoots happened every few weeks, and I would take about 4-5 models with me as a group each time. Sometimes the models were already friends, other times I would force them to become friends. My photos were absolutely horrific at the time, but I gathered experience in learning camera settings (the technical stuff), composition and directing females. This went on for a little over a year, but I eventually got tired of organizing the shoots. From then, I spent the next 2-3 years in and out of photography. I wouldn't touch my camera at all for several months at a time, and other times I would have it with me everyday. I focused less on posing models and took photographs of my daily life: strangers on the streets, candid moments with friends, and of course, food. I definitely had a tripod by this time and took copious amounts of photos of myself. I still do.
It was a hobby I was very passionate about — but never something I ever considered as a valuable skill in the "real world". Mostly due to the way I was raised, but I had never done my proper part in opening my mind and eyes when I was younger anyhow. It wasn't until I moved to SoCal, that I started to see photography in a marketable way. A friend of mine had shown me an Instagram post from this organization called "UNDOORDINARY", that was looking for interns. Being in the creative industry was not something I had ever considered (I was studying to become an English teacher), but went for it anyway. I met with Sophia Chang and Nai Vasha — two wonderful people, and ended up becoming their Photographer Intern for UNDOORDINARY.
From there, things really just kicked off — full power. I shot a few events for them and even photographed a spread for them. Seeing my work in an actual publication; in my own hands — that was life changing. I connected with a few fashion bloggers on Instagram and did shoots with them as well. Sophia was even kind enough to connect me with UNION LA, who was having a 4th of July party with Stussy at The LINE Hotel in Koreatown. I connected with the Brand Director at The LINE Hotel and photographed a number of events for them over the course of a year. These events were hosted by organizations like Complex, Poketo, S10 Training, MISSBISH, and so forth — so I'd say I had a good few limbs in the door with all the people I had met.
I eventually slowed down on events. They were fun, but it just wasn't where my passion in photography truly was. I slowly started building my own client base. I found clients on Craigslist — but most were word of mouth/recommendations. I shot numerous lookbooks for clothing companies, fashion bloggers, e-commerce shoots, and products. I did this for about two years, but this wasn't really my calling either.
Right now, I'm marketing myself as an influencer. And, I work in marketing. I work with a number of influencer agencies, and several companies directly to create content my own way. I most enjoy taking my camera with me on a stroll through the city, photographing life as it happens around me. I've essentially just returned to my roots, but with sponsorship. In my day job, I'm still constantly taking and editing photos, so that kind of just worked out amazingly as well. I'm quite happy with my journey through photography, and with where it has taken me. Photography is something I'm wildly passionate about, and extremely appreciative of.
Has it been a smooth road?
There were definitely a few rocky roads I had to go through. Whether it's working with difficult people, or trying to negotiate an acceptable pay for a job. You know the freelancer struggle.
Have you ever wanted to stop doing what you do and just start over?
I wouldn't say I ever felt like quitting, but like most things in life, there were definitely many tough times. Sometimes it was simply a tough job. There are so many different types of photography, and every client has their own vision of what they want. Whether you're shooting an event, product, lookbook, or etc… the techniques and experience required will vary. As a young, budding freelancer, I had no idea what I was good at, or what I wanted to do. I accepted all sorts of jobs and found myself in situations where I struck with a sinking feeling of being incapable. The best I could do in these situations was adapt as best I could, and try to adjust and learn as much as I could for the duration of that job. It goes without saying that I've completed jobs and submitted work that I am hardly proud of. Like, the "I wish to erase those photos from the face of the Earth (and web)" sort of hardly proud.
Now that I've tried my hand at a large variety of jobs, I kind of figure which work to accept or decline. And if there's something I'm ever confused as to how to do (concerning lighting tricks), Google has always been a friend. But, if it's not a tough job, then it's a tough person. Let's face it, some people are just asses. And some people are great. Heck, sometimes I'm great, and sometimes I'm an ass. Even so, it's really mentally exhausting when people try to take advantage of you, low-ball you, try to get you to do more work than you originally agreed to do, or withhold information from you when discussing a job. All that will eventually lead you to sit in a dark corner — crying, while post-processing photos, wondering how your life ever led you to this.
What would you tell someone who is just starting out?
Los Angeles is not the BEST place for my type of photography. My interest in candid shots, strangers, and life as it happens around me is more suited for New York. BUT, Los Angeles is great in that it has a ton of brands and bloggers to collaborate with. If you're just starting out, it really depends on how you learn. I'm more of a "tinker with something until I get it" type of person. Other people need to research, and others need to be shown. If you don't know how you learn best, try it all. There are a ton of groups in Los Angeles that take to the streets in crowds. You'll have other photographers there to show you a few tricks, and tons of subjects. I haven't been to one personally, so I can't expand on that.
But definitely familiarize yourself with all the settings, and how they affect a photo. That's my biggest piece of advice, no matter where you are. For people in Los Angeles, take advantage of the industry and communities.
What are you looking forward to?
My new career has given me a pretty steady flow of income for the first time in my life. I'm mostly excited to upgrade my gear (I've been using the same body for 5 years), travel, and take some local street life photos!
Pricing:
Day Rate (Ecommerce): $300 – $400
Half Day (Ecommerce): $150 – $200
Lookbook: $100 – $150 or Product Compensation
Events: $400 – $700
Sponsored Post (on my IG): $20 – $300 per/post
Contact Info: