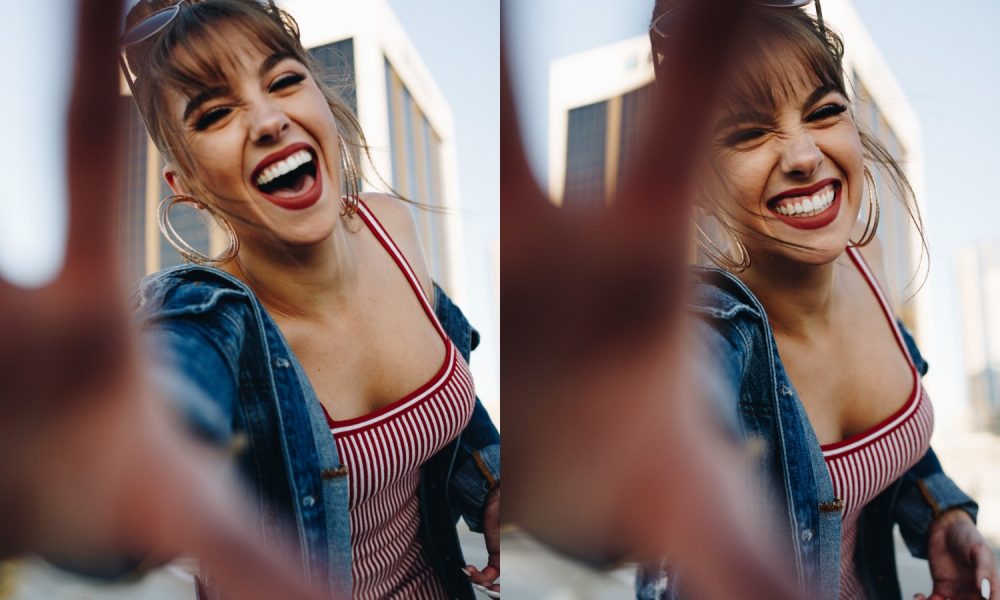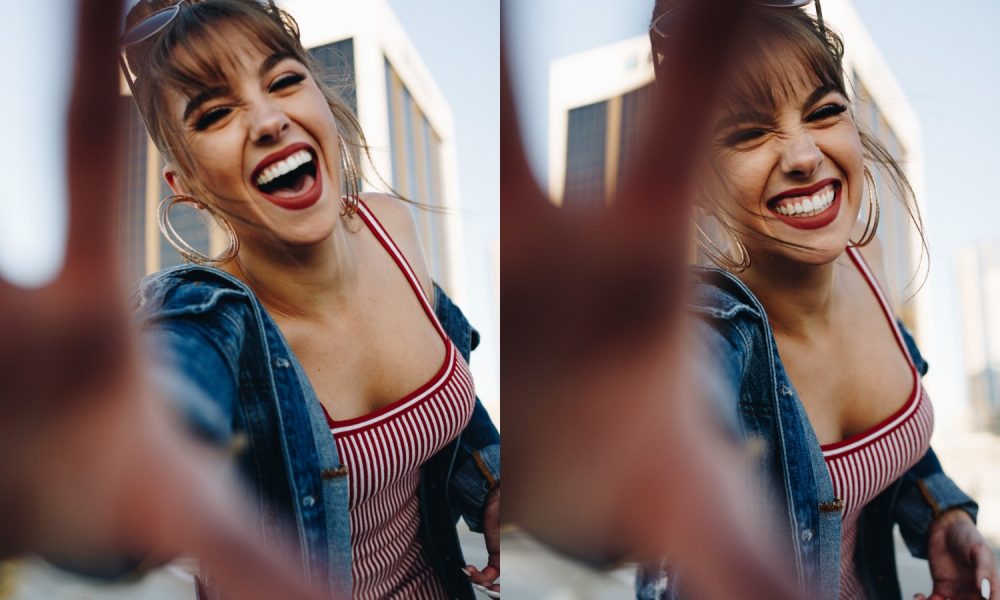 Today we'd like to introduce you to Konli.
Thanks for sharing your story with us Konli. So, let's start at the beginning and we can move on from there.
I grew up in Florida in a house where music was always on and always appreciated. My mom loves to dance and my dad was the lead singer and drummer of an 80's dance rock band called Dr. Feelgood. They played all over at bars and nightclubs and would practice at our house. I loved watching them set up and run all the wires for practices and performances. I always performed in talent shows as a little kid, had singing lessons or piano lessons, and owned a karaoke machine with about 60 karaoke CDs that I would put on home concerts with.
At 15 I got a guitar for my birthday and started writing songs. At 16 I was allowed in the clubs to perform with my dad's band. At 17 I auditioned for American Idol and when I didn't make it I felt I'd have to go off to college to pursue a normal career in something which made me sad. But everything happens for a reason because I'm very glad I didn't make it looking back lol.
At college I decided to study dentistry because I had a lot of orthodontic work done and felt I was passionate enough about what it did for me that I could make a career out of it. I did my undergrad at UCF for 2.5 years and then fell into a deep depression. I was going to all the after hours and tutor sessions I could possibly go to and was still struggling. It turns out that I am not the best at chemistry haha. I loved calc and bio but chem was not it. So I asked UCF for my AA and dipped out to a college up the road (literally the nearest music college I could find) to pursue it officially. I picked a degree in music production cause it looked fun and was more creativity focused than the other music degree they offered. And 2 years later I graduated with my Bachelors in Music Production. I'm so grateful that I found Full Sail and gained the knowledge of production because it opened up so many doors for me. And honestly, I really enjoyed my years at UCF too because I learned so much about myself and life. I met some lifelong friends in my sorority there and became a bartender at nightclubs which of course increased my passion and interest for the professional music scene. So I wouldn't change a thing about how it all unfolded! The universe gives you what you need to grow, and I needed all that.
A year after graduating Full Sail I moved out to LA to land an internship with Judy Stakee. She is an artist developer and is known for working with Sheryl Crow and Katy Perry but she now runs her own company in LA for songwriting development and critiquing. I worked with her for 6 months and loved it. I learned so much about my perspective and songwriting style from all of the sessions and events she hosts. I met some amazing co-writers and friends through Judy's events too and a few years ago you would never catch me saying this but I love to co-write now haha. Through Judy I also met my current boss Jordan and he is now mentoring me on my production, songwriting, and vocal editing! I produce the vocals for his tracks and he sends them off to pitch to labels. Right now I am working for Jordan, co-writing with a few incredible groups, producing vocals and beats for other artists, and creating my own music which I am sooo excited to start sharing. I've been creating, networking and cultivating a ton this last year in LA and I finally feel at home here. Think I'm going to stay here forever honestly haha.
Overall, has it been relatively smooth? If not, what were some of the struggles along the way?
Learning to listen to other perspectives and opinions on my song without taking offense to it was challenging for me. As artists, our music is an extension of us. So any critique felt like a critique to me instead of to the song. I learned from co-writing though to be a better listener, to think about what the song itself needs/is asking for, and to allow space for the song to evolve without being fixated or too attached that I suffocate its growth and limit its potential. And now I've applied this same mentality to my other collaborative tasks like production and recording. Learning to go with the flow and feel the magic of the room without overstepping on the vibe is key. And making sure I'm honoring everyone's inspiration in that creative moment… it's a beautiful and humbling feeling.
Perfection was another challenge for me that took a while to overcome. The anxiety of needing enough time to do something perfectly caused me to procrastinate like hell and made small tasks feel overwhelming. Everything I did had to be the best or it was a failure, and this mindset held me back from releasing my music and even liking my music for a long time. Therapy and friends helped me realize that done is better than perfect. The pain of not releasing my music or having any confidence to show people eventually became more painful than the pain of releasing something with flaws. I also noticed that when I gave myself permission to be human, I was giving those in my life permission to be human too. And seeing that happen was amazing.
It's been a challenge to be out of my comfort zone. New city, more responsibilities, making new friends, feeling lonely sometimes. I struggle with anxiety and just this year got diagnosed with anxiety disorder. Once I learned about slowing spiraling thoughts and how to manage my anxiety through things like yoga, breathing, and meditation—I blossomed. For a while though it was very hard because I would feed the negative thoughts, feel deeply that they were real, and sometimes feel that they were the only perspective worth acknowledging. It's like I would allow myself to go down this negative thought road trip and even though I knew I was way off course I would step on the gas lol. It was my way of honoring my emotions and not trying to u-turn away from them. But now I know better. I can feel sad without making my life hell or making myself a victim.
I have done so much work on self-love, spirituality, communicating my needs to others better, setting and respecting boundaries, and cultivating beautiful relationships for support and inspiration… and it all saved me. I am a firm believer in taking care of our mental and physical health and have made that part of my platform as an artist since it has been a huge theme in my life. It is so important to water yourself and honor your emotions daily. If I can help even a few people change the way they see themselves and look at life it would be worth it for me. I realized through the quarantine that happiness is a choice. Simply a choice. So right now that's been my personal mantra haha. I think I'll get it tatted on my arm soon so I can start having convos with more people about that breakthrough!
Can you give our readers some background on your music?
I am a singer, songwriter, vocal producer and music producer. I specialize in singing/writing beautiful songs to pitch to labels, editing vocals for projects, and creating my own music! I am mostly known for my vocal talent and most recently known for my vocal editing skills. I am most proud of my diversity in vocal style and my platform on mental health. I get lost in the music and feel as if I'm tapping into source when I sing my heart out. It is as pleasing to me to sing as it is for others to hear it honestly. I believe we all have a gift to give and I suppose this is mine haha. What sets me apart from others is my willingness to be open, vulnerable, and honest with my fanbase about my struggles and my story. I promote therapy, sharing, and expression. I want to nurture those around me, give back to the world, create a safe space where people can be themselves and feel heard, and give permission to those in my life to shine as bright as they want while they explore what it means to be human with me. And to have a lot of laughs about it along the way!!
Any shoutouts? Who else deserves credit in this story – who has played a meaningful role?
My parents, my bro and his wife, and my extended family are by far my biggest supporters and fans. I feel their love and belief in me as an artist and I feel very grateful to have a family that nurtures me and my talents so much. My friends are right up there with family! They challenge and inspire me to be my best self. Whenever I need to laugh or want to bounce an idea or a song off of someone, I know I have my friends! I have an accountability check-in every week with one of my best friends, Katherine. We talk about how last weeks goals went, which ones we did/didn't accomplish, what is/isn't working for us, and what goals we want to crush this week. I keep track of hers and she tracks mine so we can actually hold each other accountable. It's been huge for me this last year and I believe one of the main reasons why I'm in such a productive place in my career currently. Not to mention it has obviously brought us much closer and I love that. (I highly recommend doing this!!)
In college, I had some great teachers who became friends. My audio teacher Jeremy was my vocal producer for a few years. I'm grateful that he was willing to put up with all of my edits cause I was still a perfectionist when working with him lol. My music business teacher Monique was helpful when it came time to get registered with a PRO, register my copyrights, and look at the branding side of things! She linked me up with a graphic designer named Myke who helped me create a great logo and build my website. My Full Sail classmates set up a weekly meetup and there I met a dope photographer Max who took the photos for my site. I also met my friend David through another classmate and he directed two awesome music videos for my first two singles with a whole team. The videos are sick! And one of my best friends of 14 years, Sirena, works in music publishing at Warner in Los Angeles. So she helped me transition to LA and has been a great source when looking over business contracts I've received in the past. She saved me from a couple uh ohs lol.
This past year in LA I've gained some amazing new friends and mentors. The rappers, producers, dancers, actors, comedians, and writers I've met through serving at a restaurant in West Hollywood have taught me so much about owning myself and my light. They gave me permission to shine by doing it themselves. Funny enough, I got the job through my friend Connor who I met through bartending back when I was at UCF. It's amazing how knowing and creating a relationship with one person can open doors you didn't even know existed yet! On that same note, a fellow singer Dia from Full Sail was the one who linked me up with Judy Stakee for her songwriting retreat in 2018. I met my friend Dan there who I started a duo group with called THM. We co-write, produce, and sing together and it's been incredibly fun. At the retreat I began my relationship with Judy whom I then worked for a year later! Through Judy I met Jordan, my current boss and mentor, whose tips on recording processes, studio set up, and production have up-leveled my songs by far. My current sound was cultivated through what I learned and would not exist without him!
All in all, I am humbled to know these talented and beautiful people and they have all played a part in the artist I am today. I really am so grateful for all the opportunities that have been given to me by these friends and generous people and will forever express my gratitude to them for it!! I feel very blessed.
Contact Info:
Image Credit:
Max Labadie
Suggest a story: VoyageLA is built on recommendations from the community; it's how we uncover hidden gems, so if you or someone you know deserves recognition please let us know here.