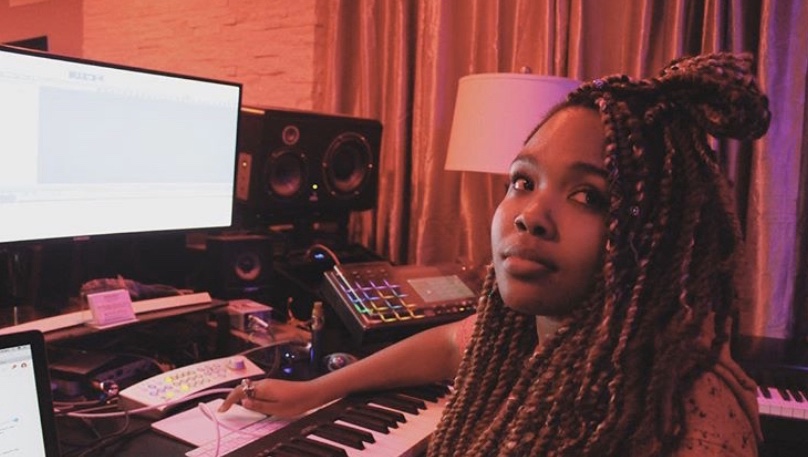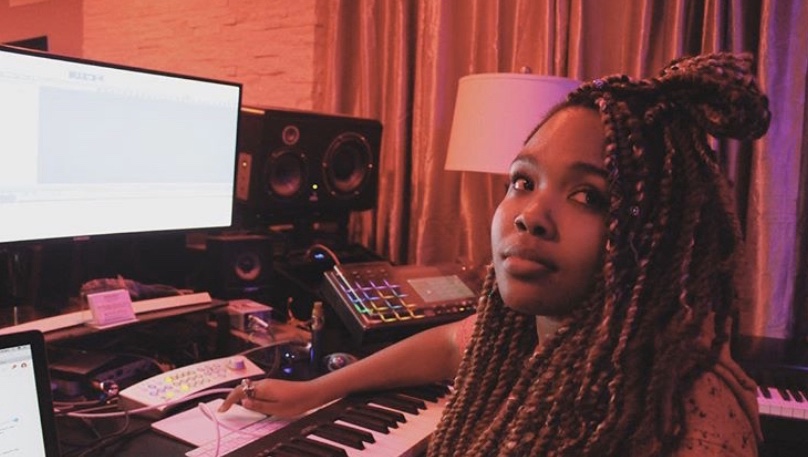 Today we'd like to introduce you to Koji Kali.
Thanks for sharing your story with us Koji. So, let's start at the beginning and we can move on from there.
I am an LA-based music producer/songwriter/singer. I've been producing since the age of 13 years old when my uncle got me a Casio keyboard. I would use the pre-recorded drum tracks in the Casio and create chord progressions around it. My mom would come in my room and start writing to it and I would record it on my great uncle's tape recorder. I didn't really realize what I was doing was considered production until I heard my mom say it. Her father, (who I never really got the opportunity to be around) used to be a well-known producer in the 60s (Barry White, Little Helen, Stevie Wonder, etc.).
Since she grew up with music and a father in the industry, she knew already what my role was. So I started looking up producers and what they did and I realized that she was right. Initially how I got into producing was because I'd always wanted to start a band but none of my friends at that time could play instruments. It was always my dream in Junior high school to play on the rooftop and serenade my crush. To have the whole school's attention for 3 minutes with the most epic song ever! But since that never happened, I figured the next best thing was to be my own band. I made it a goal to learn all of the instruments that would be in a rock band so that one day I could record myself and then have other people play with me once they realized my talent.
Flash forward three years later at the age of 16, my parents bought me my first music software program called "Reason 4". I had never been one who was technical so instead of reading the manual and learning the functions of the program, I decided to teach myself. It took a lot of trial and error over the course of these years but it's the only way that I could learn. When YouTube started getting big, I looked up tutorials to help enhance my abilities more. At this time, I knew I was a producer however I didn't know what the full duties of a producer was. Sure anyone could sit in a room and make music but I knew that I had to eventually work with an artist.
In 2013, I produced my first full-length album called "Turning up The Heat" for my mother who is a Neo Soul/Jazz artist. As a kid, I grew up hearing Erykah Badu, Jill Scott, Eric Bennet, parliament, The Funkadelics, Gladys & the Pips…I mean the list goes on. So subconsciously I created what I had from my roots. That album went on to win a few indie awards (one from the Indie Music Channel Awards (LA) and the other for the Black Women In Jazz Awards (ATL)). After that moment, I realized that this was something that I was meant to do. I had the power to work with ANYONE and could bring the best out of them.
I ended up moving out of my parent's house and pursuing my short-term goal of going to music school. This wasn't any regular music school. This was an Audio Engineering School. I made the conscious decision to go to this school, not so I could become an engineer but to educate myself on the terminology used and the meaning of compression, reverb, and all of the other necessary components to enhance my records. I spent more time in the production suites because I didn't want to lose my creative touch by becoming too technical. I wasn't really the best when it came to being tested on boards but if the assignment was to produce a record, I would always get an "A".
After a year of going to SAE Institute, I ended up graduating with a certificate and an award for "Most Lab Hours" from always being in the studio. I knew that my journey would be different than a lot of my peers. I wouldn't get hired right out of graduating because my technical knowledge for engineering wasn't quite there. However, a year after I graduated I realized that the things I learned at school subconsciously began to stick. My records sounded better, stronger, and bigger than I ever imagined. I had moved back to my parent's house due to financial reasons. But at this time, I still only had one artist under my belt.
After two years of being back at my parent's house, I ended up moving back down to LA with some friends and I ended up subleasing rooms for seven months around LA. I knew that this is where I needed to be and I was willing to do anything to stay here, I worked odd jobs through out the week to stay afloat and feed myself while looking for independent artists to work with. You'd think living in LA it would be easy to find people to work with but it actually can be challenging. Having to find artists whose vision aligns with yours, artists who have talent, and artists who have a consistent workflow. I ended up finding small success when I produced and wrote four records for an artist on "Love & Hip hop Hollywood".
I thought that would've been my big break but like a lot of things in the industry, nothing came of it. I wasn't properly credited for the work I did nor was I paid for it. But I took it as a lesson for the future. From that moment on I said that I wanted to start a Label so that I could cut out the middleman and prevent things like that from happening to other artists. I would never take credit for what I didn't do and I would never take credit away from an artist. Flash forward to two more years later (current day) I have started my label Lost Goddess Records.
It's still in the beginning stages however I have four artists who I'm currently working on projects with. Three of these projects will be releasing at the end of the year. My business partner and I have come up with a marketing strategy curated for each artist to ensure consistency with their social media and specific release dates for their projects. I realize that it has been a journey to get to the place that I'm at and I'm still growing and climbing the ladder. I used to just want to skip to the big leagues and work with artists who were already famous. Now I want to work with artists who are serious about their art. I meet a lot of people who say they are working on stuff but they never release it. I've been apart of projects that haven't been released and it's not a good feeling. Every record I make now is with intent, and I'd say that's one of the most rewarding feelings.
We're always bombarded by how great it is to pursue your passion, etc – but we've spoken with enough people to know that it's not always easy. Overall, would you say things have been easy for you?
This road has been a very challenging one. You know, working a 9-5 while in pursuit of your dreams is one of the hardest obstacles I've had to face. It has taught me time management and has surely increased my faith in God and in myself.
For the past two years, I've jumped around from sublease to sublease because I couldn't afford a room. I've lost a lot of friends in the process of being financially humbled by life and that was hard for me as well. But sometimes it's for the best that you're alone because it helps you get in tune with yourself a bit more. I've now tapped into something greater…a different region in my mind that allows me to create great music. I actually enjoy the music that I'm making now.
Not only has it been an obstacle for me financially, but mentally it has too. It's important that you work with people who are on your level mentally, who have goals, and who can match your work ethic or surpass it. I can't tell you how many artists I've made records with that don't end up releasing them. It's a lot of ware and tear emotionally when you put your all into making something and then for it NOT to be released due to the artists' indecisiveness.
The artists that I have on my label all encompass a strong work ethic. I feel more valued by the artists I'm working with because I've seen that they value my time and efforts. It's so surreal to me so honestly, every obstacle I've dealt with leading up to this point has been worth it for sure! I'm making some of the best music I've made in my life that I can actually say that I'm proud of.
So let's switch gears a bit and go into the Lost Goddess Records story. Tell us more about the business.
So, the name of my company is Lost Goddess Records which is an independent label based in Los Angeles founded by me and my business partner. Essentially our goal is to find lost artists who don't have a direction with their artistry or sound and guide them to the path that will lead them to a brighter future.
My business partner handles the branding side and I handle the music side. These are both two VERY key elements you will need to help get started as an artist. On our marketing side, we offer photoshoots, consultations on your social media feed/brand, scheduled posts, creative direction, and formulated treatments for music videos and other projects. As for the music, we offer production, songwriting assistance, and mixing/mastering. We always start off with a demo session to lay down rough vocals and then we take you to an actual studio to re-record.
We always set up an initial meeting with an artist to gain a better understanding of their vision is and to see if the vibe is right, and then we go from there. I think what sets us apart from other indie labels is the fact that we are two women of color. Normally when you hear of black women in music you either assume that they sing R&B, that they are a video vixen, or that they rap. But in this case you're dealing a woman who is an indie folk singer from the UK, and another woman who is a music producer of many genres. You can't put us in a box because we'll jump right out.
I'd like to think we are like mailmen because we gather the material and package them to be sent off. The way you start with us won't be your ending point. You start great and we make you greater.
Has luck played a meaningful role in your life and business?
As we all know, getting into the music industry in Los Angeles is a tough business. Everyone wants to be a somebody. So that can kind of make things a bit tough when you have the same dream as the 10,000 other people around you. That's why they always say it's luck when someone makes it.
I'm not sure that I believe in luck. I believe more so in destiny.
For me, "luck" has truly played out in my business. I believe in celebrating the small victories; so the fact that I can even say I have artists…TALENTED artists on my label is luck.
Through this, I've also met many other contacts and resources that have cut deals when working with our artists. Or even having people around me that believe in what we're doing and what to help. That has been a really lucky thing that's happened for my company.
Of course, there is a lot of bad luck out there but I don't allow myself to stay consumed in that for more than an hour. I have bad moments in my life but the highlight is being able to do what I love with good people and good company.
Pricing:
Music production ranges between $300-$1,000 depending on the project.
Mixing/Mastering ranges between $150-$300 per record.
Contact Info:
Image Credit:
Enny Owl and Phoebe Vail
Suggest a story: VoyageLA is built on recommendations from the community; it's how we uncover hidden gems, so if you or someone you know deserves recognition please let us know here.