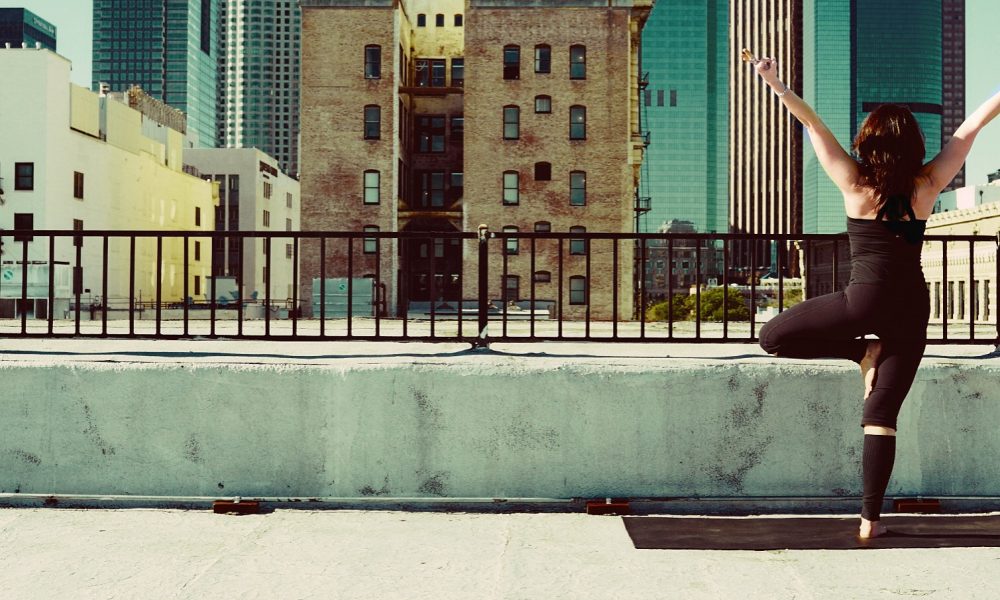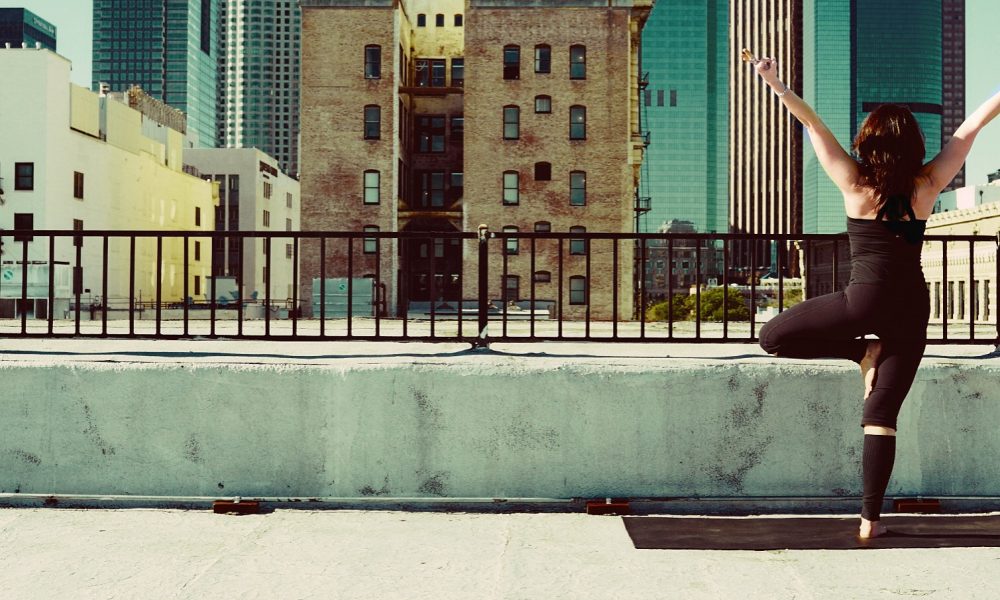 Today we'd like to introduce you to Knekoh Fruge'.
Knekoh, let's start with your story. We'd love to hear how you got started and how the journey has been so far.
Back in 1999, an artist friend and student who was living in a loft at 1st and Vignes in what was then called the Industrial Zone now known as the Arts District asked if I'd like to teach a Yoga class in her loft. It was a perfect setting and a perfect class.About a year into our growing class my friend, being an artist she felt the call to study in Paris.
About a year into our growing class my friend, being an artist she felt the call to study in Paris. Her sublet toes were not interested in keeping the classes going. Driving through downtown that evening on my way to teach my last class in that wonderful space I looked around at all those beautiful derelict buildings and made a wish that I could find a new space in one of them. This was 2001. That evening a new student showed up for class and voiced a miracle. She asked if I'd be interested in teaching a Yoga class in the Old Farmers and Merchants Bank Build at 4th and Main. I couldn't believe my ears and the very next week I and all my students moved to our new space.
The corner of 4th and Main was being revitalized by Gilmore Developers. The group owned 3 buildings on that corner and another a block away at 4th and Spring that they were lovingly restoring. They already had a number of residents mostly artists and our little class grew and grew and more classes were added, By 2003 it was becoming quite obvious we needed a more permanent home as we were too often having to cancel our classes for a film shoot. It seems through 2002 every film studio in LA wanted to shoot a film or commercial in that beautiful Old Bank.
The Gilmore Group hoping to keep us there on their corner offered any number of spaces for us to move to and call home but none felt right. One day I was in their office in the San Fernando and commented "this would make a perfect Yoga Studio" to which the manager replied "really, you want this interior space?, It's yours". In less than a month they moved out and we began the transformation from office space to Yoga Circle Downtown and have never looked back.
Has it been a smooth road?
The road is never smooth. The one thing I didn't count on was the rapid transformation of Downtown from artist enclave to popular nightlife destination. In the beginning there was a real community feel to the studio. Everyone was in it together.
But as Downtown's popularity grew so did the real estate values and the artist's that first shed light on the beauty of Downtown could no longer afford to live there and one by one I was losing all the pioneers that helped to realize Yoga Circle.
I have been lucky, though, as those students I first loved and cherished moved away from Downtown, new comers have arrived to take their place. It's always wonderful meeting new people and Downtown seems to attract the most interesting people, even today.
We'd love to hear more about your business.
Somewhere along the way, Yoga seems to have taken this turn into being little more than a fun workout.
Yoga is really all about the breath and we take great pride in the fact that we have never lost sight of that. We know Yoga to be a path to great physical fitness but we also know this peak physical conditioning is a side effect. A wonderful side effect but a side effect non the less.
At Yoga Circle Downtown we not only offer Yoga Classes to make even the most dedicated fitness fanatic sweat, but classes that are breath centered and and conscious driven. All of the teachers here are grounded in a decication to the spirit of Yoga in it's purest form. We understand and appreciate the side effect of a good body but also understand what we are truly preparing for is a body supple and string enough to sit in Meditation.
In addition to our regular classes, we also offer Yoga as Therapy. Yoga is not just prevention but also healing and here at Yoga Circle Downtown we take that very seriously. Countless people of all shapes, ages, and sizes have found relief from both physical and emotinal pain through the Yoga as Therapy programs in group classes and private one to one sessions.
We believe no disease, no damage, no roadblocks too big for the tools of healing Yoga has to offer.
Is our city a good place to do what you do?
Downtown definitely needs more small business like ours. Downtown in it's present guise is still more of a destination for bars and restaurants. We some fantastic ones Downtown and that's a wonderful thing. But we do not have nearly enough local shops so that we can finally realize the dream of a true walking neighborhood.
I think the local landlords need to realize that installing more fabulous watering holes and eateries is not the only answer for the long view and start making it easier for mom and pop shops to settle here and thrive.
Contact Info:
Address: 400 S Main St
Los Angeles, CA 90013
Website: www.yogacircledowntown.com
Phone: 213-620-1040
Email: admin@yogacircledowntown.com
Instagram: yogacircledowntown
Facebook: Yoga Circle Downtown
Twitter: YogaCircleLA
Yelp: Yoga Circle Downtown