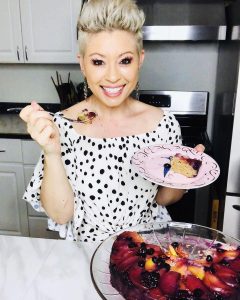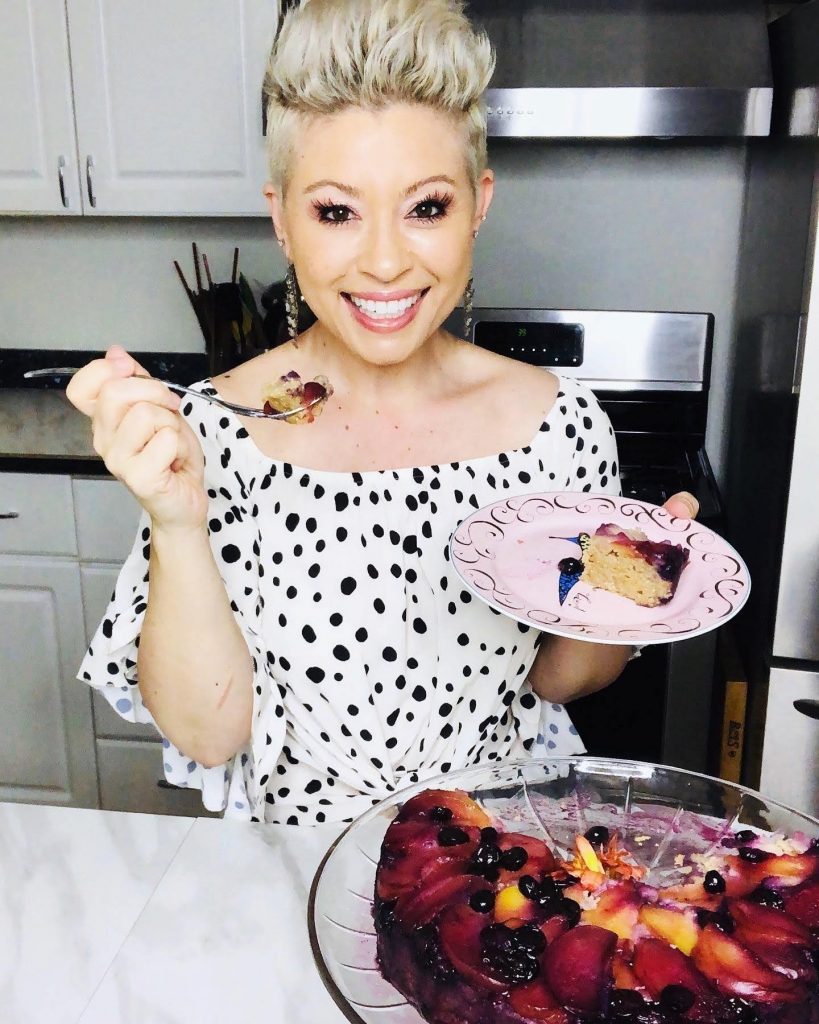 Today we'd like to introduce you to Kimlai Yingling.
Hi Kimlai, can you start by introducing yourself? We'd love to learn more about how you got to where you are today?
It's so interesting because growing up, you're constantly asked "what do you want to be when you grow up?" And as you get older, the question turns into "Where do you see yourself in five years?" If I had those answers back then I wouldn't have the colorful story I have now but I might have a lot more money in the bank.
For me, the consistent characteristics that helped me to get to where I am today was that I loved performing, I was entrepreneurial and I was confident. I don't say confident to mean full of myself but confident in that I was raised believing I could do anything. My parents never used the words fear or failure so I didn't know they were options. It took me a long time to figure out how to tie all my passions together to bring me to where I am today. I worked in the business arena for a few years after college, a handful of restaurants, coffee shops, cafes and sandwich shops, traveled with my band "Kimlai Crazy Country" performing all over CA, NV and OR, I was in pageants (to pay for college) and was a marketing director for a large coffee company. All those experiences helped prepare me for where I am now. I've been able to channel my love for food and turn sharing my knowledge and creating videos into a career and that platform has opened the doors to ​pursuing more entrepreneurial ventures in the culinary space. ​I moved here from Nashville, TN and after a year of trying to figure out who I was in LA, I got a job writing, producing and hosting business videos for a small company that had a contract with Entrepreneur Magazine. I would also find myself back on stage moderating live events, producing business conferences and helping to write "how to" business guides. I would eventually land a gig as a full-time food writer and then found myself in front of and behind the camera again as a writer, producer and host of food diy videos, food news and food shows.
We all face challenges, but looking back would you describe it as a relatively smooth road?
The hardest thing for me was putting time into the wrong people. Thinking I was aligning myself with people that I thought were in positions of authority that could help me help myself. This was a constant life lesson throughout my professional career and one I wish didn't take me so long to figure out. When your goal is to become extraordinary in your field, it's important to weed out the funk. It's good to know who can actually make the decisions that can possibly help open the door to further your career. Who can guide you, mentor you, help you with trials and tribulations that you will come head to head with, etc., I'm in constant search for a Warren Buffet – Bill Gates relationship hahahaha. I spent a lot of time with people who I thought had good intentions because they offered to help me and also with people who appeared to have authority but didn't. It was a waste of my time, not theirs. Ahhhh life lessons… you have to live them to learn them.
As you know, we're big fans of you and your work. For our readers who might not be as familiar what can you tell them about what you do?
I'm a culinary producer, tv personality, writer and host for myself, a variety of brands and businesses. Being in front of the camera allows me to connect with others, to reach a wider audience and I really like teaching people about ingredients and how to eat well, sharing things that excite me, demonstrating simpler yet more effective ways to do things, sharing information about produce & ingredients that open peoples minds up. I also dabble in real estate investments and am spending a lot of time cultivating and finessing my entrepreneurial urges. We just launched the EatinAsian "Spring Roll To Go Kits" and will be rolling out two other products to add to the collection. No matter what type of business you are in there's the creative side and there's the business side and if you can do both, it's a win-win. ​I'm most proud of my ability to connect with people and what sets me apart is my constant curiosity, my drive, my disciplined work ethic and the ability to say no to people.
What were you like growing up?
I was a very curious kid and I loved animals. I loved spending time with friends but I also loved being alone. The alone time allowed my thoughts to wander without being distracted and made space to be creative, to write, draw, think and dream. I had a sorta structured childhood. I was given responsibilities early and didn't really think anything about it until I started hearing people at school talk about Saturday cartoons and I didn't even know what Saturday cartoons were. Like, kids actually wake up on weekends and just watch cartoons. My mind was blown! My weekends involved me mastering my breathing and how to pretend I was asleep without my eyes twitching so I didn't have to start my chores. My dad felt bad so he would wake me up at 5:30am on weekdays to watch cartoons until he went to work at 6am and then back to bed, I went until it was time to wake up for school. But they made sure whatever I wanted to experience, I got to experience.
I was in gymnastics, horse riding lessons, snow ski lessons, swimming, girl scouts, ice skating, piano lessons, etc., I remember my parents refusing to pay for any more piano lessons because I wasn't practicing as much as I should have been and since I didn't want to give it up I came up with the brilliant idea that I would start cleaning out my piano teachers closets in exchange for my lessons. Closets look so big when you're little and I definitely felt like I got the bad end of the deal but the point is I learned the value of negotiating. I do remember after winning the local pageant and going on to the Miss Washington pageant and being very involved with community service that I wanted to be in local government. I started working at the EDC while I was going to college, joined Kiwanis, was in Leadership programs and wanted to eventually run for mayor and own a bunch of businesses. Things clearly went into a different direction and now I'm right where I'm supposed to be at this moment which is sunny California.
Contact Info:
Suggest a Story:
 VoyageLA is built on recommendations from the community; it's how we uncover hidden gems, so if you or someone you know deserves recognition please let us know 
here.
What to check out next:
Aleasha Bahr is a sales & marketing strategist known for showing introverts and ambiverts the Secret Art of Subtle Selling.  She personally sold millions in revenue while discovering introverts are usually top sales people – as soon as they stop trying to act like extroverts.  We've partnered with her to produce Introverted Entrepreneur Success Stories. Check out episode 1 below: