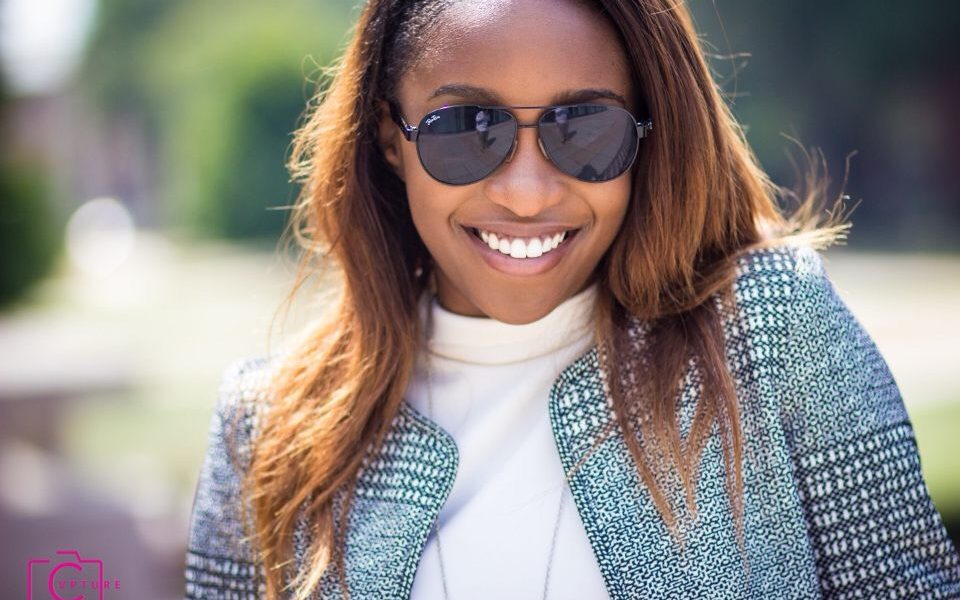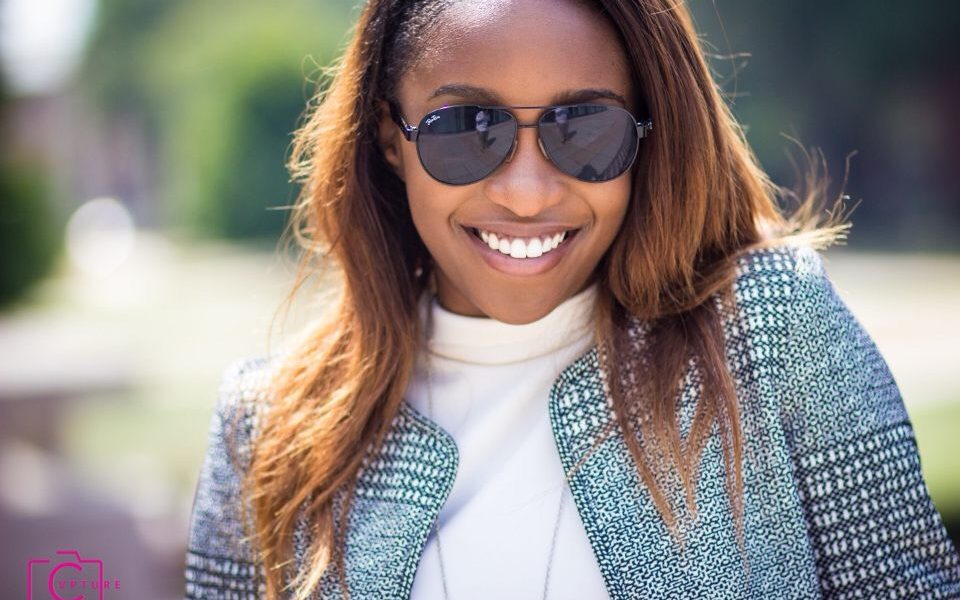 Today we'd like to introduce you to Kiana Chambers.
Kiana, please share your story with us. How did you get to where you are today?
My senior year at Howard University, it dawned on me that although I was preparing to get my bachelor's degree in Marketing, I was no longer sure entertainment marketing was the career I wanted to pursue. I'd spent three summers interning in different sectors of entertainment marketing within The Walt Disney Company and I found myself feeling unsatisfied with the projects the company was moving into production year after year. Who was selecting these projects, I wondered? It was my senior year and I had to know. Prior to that year, I had never even heard of Development Executives much less the term "Greenlighters". That year I decided I would try greenlighting on for size by launching the first-ever Howard University Film Festival. The festival allowed me the opportunity to connect and gain sponsorship from The American Black Film Festival, executives and major Hollywood studios, student filmmakers, and faculty.
Upon graduation, I sought out entry-level roles in development. I ended up landing a post-grad internship. During the internship, I applied to a program called the American Black Film Festival Greenlighters Academy where they sought to help young black aspiring executives land entry-level roles in creative development. Through that program, I was given the opportunity to network with a number of high-level executives at the studio including the head of development for TNT at the time. We had a very real and honest conversation about the current diversity issues in television and how/why that aligned with my own career goals. I explained to her how important it was for me to produce stories that normalized and accurately depicted people of color by people of color and on the contrary how important it was for me to be a voice in the room that says "No. We can't do that." or "No. That's inappropriate or insensitive." when I see POC being depicted unfairly. After the conversation, I was worried I might've gotten too passionate in front of this "powerful" white executive of whom I never met but the next day HR called me and said she wanted to interview me for her desk. Up until that point, it had felt like there wasn't a door that hadn't closed in my face but here was God opening up a window.
So, I interview for the job and end up landing the opportunity. I would spend the next year of my life assisting the head of TNT as she transitioned to the head of the super new, super cool streaming platform HBO Max. One of the hardest most rewarding years of my life. After assisting the head of a major streamer system for a year it became apparent to me that if I truly desired to disrupt the studio system and their implicit bias I would have to gain an understanding of the industry from multiple vantage points. Thus, I sought out roles that dealt directly with talent. I was extremely intentional about the type of talent I wanted to work with. I knew that I wanted someone who was bold and confident, and authentic storyteller, someone who prided themselves on conscious storytelling that was both entertaining and soul-shattering. I wanted to work for someone who was shaking shit up in their field, telling it like it is on and off-screen.
Oh, and they had to be Blackashell. I was in the stage of my career where I was like a sponge and I needed to soak up the experiences and knowledge that comes from filmmaking. My list consisted of about 14 people. The next thing I did was start reaching out to my mentors in the industry. Black people who I'd developed relationships with over the years that were at higher levels and had been in the business awhile. (It was a total of about four people). I gave them my spiel on the types of people I wanted to work for and they began sharing opportunities with me. Then God did his thing and I was being called to interview for the role of assistant to the director of Queen and Slim. I learned so much from that role but my biggest takeaway is to always fight to protect and maintain the integrity of the artist's vision; before, during, and after production. Also, surround yourself with a tribe you trust that hustles just as hard as you if not harder. Lift as you climb but also take moments to stop and lean on others for support. Which brings me to my current role, after press for Queen and Slim wrapped, I was on to my next Hollywood adventure.
Again, I lead with intention. I knew I wanted to get back on the executive side of the business but didn't want to go to a company that was not interested in producing content that aligned with my own personal mission. I interviewed at a number of places but it was Janelle Monae's production company, Wondaland Pictures that seemed to choose me. Everything from the mission and purpose to the team dynamic to their content sensibility all seemed to align so perfectly with what I wanted to be doing. After my first interview, it was clear to me this is where I needed to be. I've been at Wondaland for about three months now and have loved every minute of it. Not only are we telling stories that I'm passionate about but we're making sure the right people are at the helm of telling them. I am so excited about the amazing projects we have in the pipeline. More to come!
Great, so let's dig a little deeper into the story – has it been an easy path overall and if not, what were the challenges you've had to overcome?
It definitely hasn't been a smooth road. Aside from the financial barriers that prohibit a lot of black and people of color from entering the industry upon once I did enter, I was faced with a lot of racism and ageism early on in my career. As a 21-year-old black woman, fresh out of Howard University, working for the head of a network, I was sometimes met with animosity and a lack of respect. It felt like everyone expected me to fail as if they were waiting on it. It was unfair but it forced me to place a lot of extra pressure on myself to not make mistakes. I recall going out to happy hour with my coworkers one time during my first week and being asked if I was a diversity hire, to which I calmly replied I was not. Not to mention the workplace micro-aggressions I would face on a daily basis. I was even often asked if I was an intern. I overcame these challenges the only way I knew how at the time which was to just always work 10x harder than everyone else and never let them see you sweat. Sometimes that was enough and other times it didn't make a difference. However, I found peace in knowing that I was on it.
What moment in your career do you look back most fondly on?
I already have a couple of proud moments of my career which are when I have spoken in favor of a project I was passionate about, despite possible pushback, and in favor of projects and filmmakers whose stories I felt needed to be told. It is very easy to be a yes in a sea of yes's but it is much harder to be a yes in a sea of no's. To be the only black female voice in a room full of white faces and have to convince this group of people who haven't shared your experiences why it is pertinent that this story gets told is, terrifying, to say the least. My proudest moments are when I push through that terror and come out on the other side confident and fearless knowing that I moved that needle just a bit further by refusing to let fear of judgment silence me. Another is when my mom accompanied to me our first "Hollywood premiere party". My mom is my biggest fan and best friend, we had so much fun just laughing, talking and mingling around the party. That night I just remember her telling everyone how proud she was of me and although I always knew that it wasn't until then that I'd finally started to feel like I earmed it.
Contact Info:
Email: kianachambers@gmail.com
Instagram: @confidenceiski
Suggest a story: VoyageLA is built on recommendations from the community; it's how we uncover hidden gems, so if you or someone you know deserves recognition please let us know here.