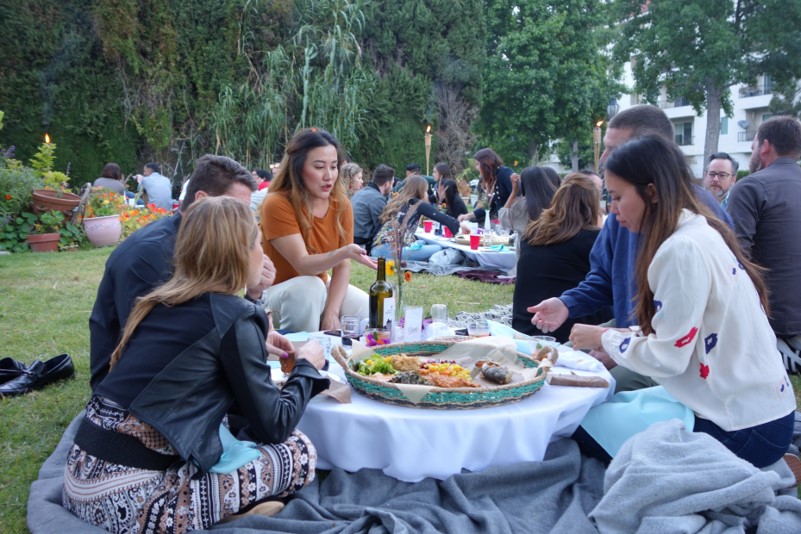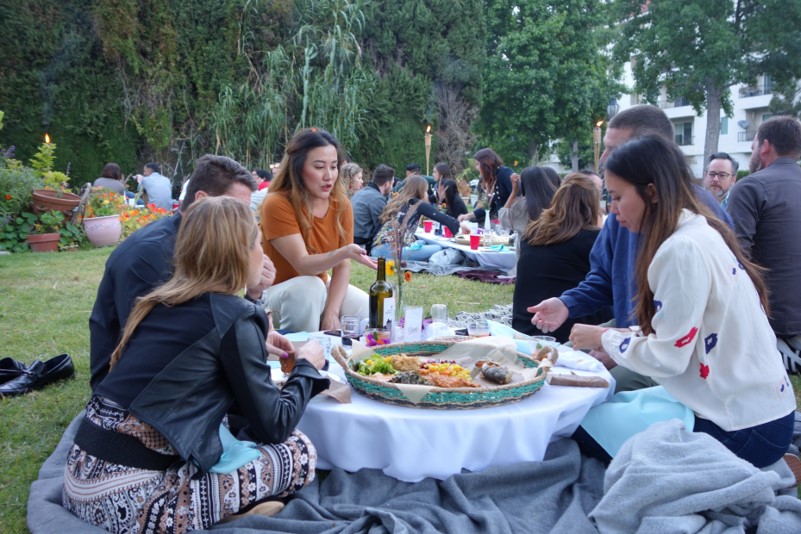 Today we'd like to introduce you to Khanh N. Hoang.
Khanh, let's start with your story. We'd love to hear how you got started and how the journey has been so far.
I have spoken a lot about Company of Khanh over the years through other interviews and even though my recent work with Music Tastes Good festival. Now, I want to explore the complexity of my identity by going further back and acknowledging the courage of those that came before me, and my undying gratitude for their outlying vision. I will always remember how far we have come.
As a nurse, I discovered amity while taking care of elderly veterans in a rehabilitation unit at the VA hospital. I developed a fond relationship with a Vietnam veteran that pointed out the irony in our friendship. He fought a war in my mother country, which brought me here as a refugee, to fight for him in old age. Nursing has strangely brought me full circle through history and caretaking. It was around this time that I started Company of Khanh, focusing on the sensitivity and nourishment of keeping the stories alive at the dinner table. I desperately needed to balance the time that I spent passing out medications and supplements to those isolated with illness, with time spent gathering people over culturally satisfying meals. Overall, I was tired of seeing American food defined as Italian and German and then seeing it constantly on menus at hospitals and schools. People from all ethnicities deserve to feel validated by seeing their food on institutional menus. Cultural foods and traditions are important – sharing it lessens fear and gives us something to break the ice when meeting someone from a different background. Food is the language when there may not be another way to communicate. Food is healing across borders and generations. I'm honored to be able to share the strength of diversity when I have the spotlight with these interviews or at my dinner parties.
To understand my relationship with and respect for culture and food, it's important to share with you the journey that brought me here. I was born in a refugee camp in Thailand, in an area called Site 2, where a significant amount of Vietnamese people ended up as they proceeded to seek refuge in other countries. April 30th is a major memorial for Vietnamese folks throughout the world. We consider it the day that we lost our country. People flooded onto boats and planes survived the perils or died trying to find a better life. My mother told me of how people were afraid to leave their homes during that time due to an actual fear of stray bullets. My uncle got shot in the calf when he left his home. In the city centers, there were piles of motorcycles and other valuables that the people fleeing left behind. You were free to go take them at your own risk. Some of us are unable to relate to this sense of desperation and chaos because these stories have become so distant in their own families that it is unrelatable without firsthand account. Perhaps it's safer if they don't stir up the memories of being an immigrant. It's the best way to ensure that they belong; that they are in the right place. It's hard to imagine that I was brought into the midst of my parents' attempt to escape communism when there was no choice on returning once we forfeited, collectively reflecting on the unknown in between one country after another.
When I was about six months old, the United States offered us sanctuary via sponsorship from my father's sister in New Orleans. I am not ashamed to admit that my sister and I were raised on welfare. When my parents separated, I recall helping her fill out the paperwork as young as 7 or 8 years old. I always wondered what the caseworker must have thought of my handwriting. My mother worked endless hours in a sweatshop in order to provide us with the basics. Each sleeve that she sewed on made us 0.05 cents. Welfare helped pay rent but it was never enough to go on a family trips or dine out. We cooked at home and my mother rented movies to escape into. We had weekend projects where we made dumplings or fresh soy milk. I'll never forget how my mother looked crying on the kitchen floor when her welfare got cut off and we had about three days left of food in the fridge. Understanding food insecurity led to get my first job at 12 years old: tutoring a few kids from the neighborhood in math and science. I made $20/hour! Granted, it was only for 5 hours a week but I gave myself allowance and my mom had gas money. Eventually, I left home when I was 17 years old to attend Cal State Long Beach. I discovered the restaurant industry was the best way for me to afford living on my own and make friends. I had a cute one-bedroom apartment along Retro Row on 4th street when it was hardly what it is today. I put myself through nursing school because I knew that I wanted to help people and craved the stability and range that the profession offers. I understood at a young age that the best way to arm myself was with an education. I wanted people to look beyond where I came from and saw me as an equal. I wanted to enter a room and there not be a doubt that I was capable and gifted. Most of all, I wanted people to forget that we needed welfare to survive. It often comes as a surprise to realize how far I've come to be a nurse that encourages wellness in my career and hospitality through my food.
When I tell my mother that I am planning another camping trip, she always asks me why the hell I would want to do that. I guess the total of three years spent camping between Thailand and the Philippines was all the outdoors she needed for a lifetime. On the other hand, we understand each other completely in terms of food. I guess we never anticipated the day that my Vietnamese was not enough to express the emotional nuances and share with her my hopes. Or that her English was never going to be good enough to translate the ancient proverbs and cultural fables. She clearly taught me how to use my hands and reminded me to be a good person despite our language limitations. This is the reality and adjustments of first-generation immigrants. At least my mother and I can sit over a meal and enjoy all the flavors that are present.
So here I am: nursing to cook and cooking to nurse.
Company of Khanh – what should we know? What do you guys do best? What sets you apart from the competition?
I was never professionally trained. My food will not be carefully arranged into a lukewarm piece of art. In some ways, I think it helped me stay outside the box and not confine myself to anything specific. Company of Khanh is like its own potluck and all the menu items come together to affect my guests uniquely. At an event where I highlighted South American flavors, a Brazilian chef came and informed me she was there for the feijoada. I was beyond nervous upon meeting her and realizing the expectation. The chef came to me after I served everyone and said that my food brought tears to her eyes because she was reminded of home. She said something along the lines of, "Every household makes feijoada differently. You'll never enter a home and have the same feijoada. Everything in yours had all the right elements, even the toasted farofa. It's feijoada to me." This encouraged me to explore staple dishes from different cultures even more.
What moment in your career do you look back most fondly on?
As a nurse, one of my proudest moments was when I was able to return to school to advance my education. As a chef, I am most proud of being able to get my niece to eat something that she previously didn't like.
Contact Info:
Getting in touch: VoyageLA is built on recommendations from the community; it's how we uncover hidden gems, so if you know someone who deserves recognition please let us know here.