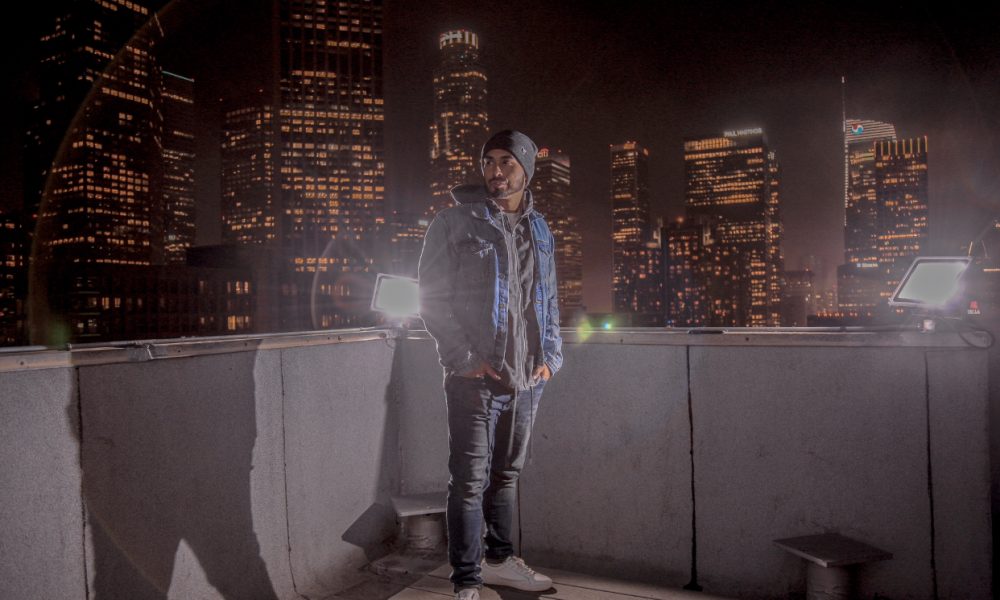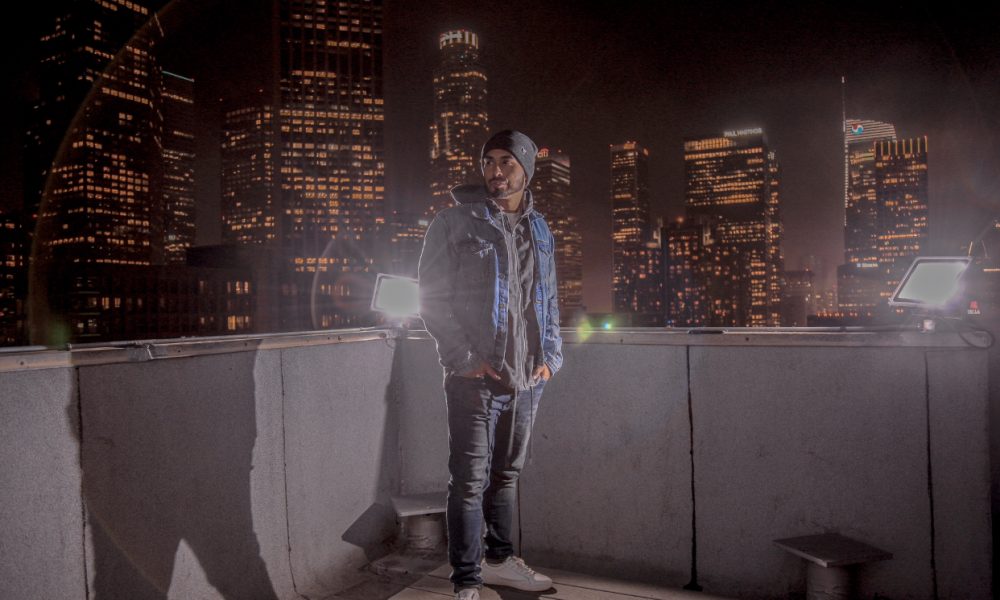 Today we'd like to introduce you to Kevin Ramirez.
So, before we jump into specific questions about the business, why don't you give us some details about you and your story.
The idea of starting a business came in 2015 and it was just that, an idea, filled with imagination. I was a student-athlete growing up and that's all I knew. I would go to class get good grades and work hard on the court. My life was based upon those two things and only those two things. I had no business aspirations so when this idea got presented, you can only imagine how lost I was.
I was first inspired by BallIsLife, which is basketball clothing brand/entertainment/videography company. I grew up playing basketball since I was 5 years old, made the high school varsity team as a freshman, broke the all-time leading scorer record at my high school and ended up playing college basketball for two years. Basketball was life so I wanted to create a brand just like BallIsLife.
At the time I realized how difficult it was. I had no idea where to get t-shirts, dri-fit shirts, joggers, basketball shorts, etc nor did I know where to get it printed or how to create the artwork. So in 2016, I decided to do more research on how to create your on clothing brand. I came across entrepreneur, Randall Pich, CEO and Founder of Live Fit Apparel, which is located in Long Beach, Ca. I researched everything I could about him on Google, Instagram, and YouTube. I took every word he said to heart. He was an individual I started looking up to, he had a mentality that I was able to relate to which made me trust everything he said. He shared his experiences about business, his experiences about social media and what steps an individual can take to start a brand from scratch.
November 2016 was my official launch of Vizion Clothing Co. The start of 2015 to October 2016 was all trial and error and learning what it takes to become an entrepreneur and how to run a business.
Even until this day, I am still learning, but I do have a better understanding now.
Now that I'm being interviewed a lot of thoughts come to mind. I think about adversity and for the most part of my life I've been on a quest to figure out how can I work hard for something and my performance is not based on the outcome? How can my effort, motivation and my drive is not based on what the product will be but based on me taking pride on whatever it is I do. There's a thing called process over product. The process is all about how you approach your daily life.
The thing about chasing the product is that the product is money, the product is a car, the product is a house. If your always chasing the product, the product can always change. So when you love the process you are willing to put in the hard work even when the product changes because it's a passion of yours. The thought of working for what I want, my wiliness to learn, adapt is what got me where I am today as a person.
As of now though I had to take a pause on Vizion Clothing Co. due to personal reasons. I put a pause in the beginning of 2019 but my two years with the brand were going great! I saw tremendous improvement from year one to year two. I will be making a comeback hopefully by the start of 2020 with a lot more ideas, concepts, clothing and overall a better approach with a solid team following the journey.
Overall, has it been relatively smooth? If not, what were some of the struggles along the way?
As I mentioned on the last question, the start of 2015 to October 2016 were some tough times. With no business aspirations, not knowing what an entrepreneur was suppose to do and not having any resources. I started off with all odds against me.
I had no idea where to get apparel from. I had so many questions that I wanted answered but no one to ask for guidance…I asked google. Me and google became best friends at that point.
I did a lot of sampling from manufactures in China, Pakistan, Los Angeles and North Korea. All that sampling did not do me so well and I did lose some money before I even launched. I took many drives down the I-5 North before my classes just to find my first account. After I found my manufactures, accounts, and distributors for clothing another struggled occurred.
Being able to create artwork and transfer it over properly to post-production. I had to learn the Adobe software: Photoshop and Illustrator. That took endless nights of youtube videos to learn both software's. Then, I had to find the right place to print my artwork onto the garment. You would think every silk printing shop would do a great job but guess again. I at least tried 15 different shops before I found the right one. I would go to Irvine, Santa Ana, Anaheim, Costa Mesa, Garden Grove, Cypress and Los Angeles and sample all their work. I would always wash the garments before I starting selling them because I wanted to see if the ink will hold.
After those things were accomplished, I had to learn the social media business aspect. Until this day I remember Randall Pich stating, "Whenever you display anything on your social media, you want it to look professional. So what I would recommend is investing in a camera." Sure enough, I did just that. With no experience or knowledge, I ended up buying the most expensive camera I could get at that time the Canon 5D Mark III. That also took endless nights of YouTube and practice.
2016-2017 went smooth I still had to deal with minor things such as finding models to wear the brand, creating a team, ambassadors, and so on but overall it was such a learning experience. I met a lot of new people along the way and Vizion was starting to make a name for itself. but 2018 was such a great year that's when Vizion got recognition from different states and was actually considered a world-wide company after a few sales from Latin America and Asia. I tripled the income compared to 2016-2017.
Alright – so let's talk business. Tell us about Vizion Clothing Co. – what should we know?
Our mission at Vizion Clothing Co. is to create an apparel company that can offer superior design, quality and value to our consumers. To inspire people to pursue whatever it is that their passionate about. We are a fitness, sport and lifestyle brand. A company who wants to see people come together because after you reach your dream, it's always greater to help those in need to reach theirs. That's a vision.
I am currently a student at Cal State Fullerton and I am in the process of becoming a Water Operator. What I think I am known for is, Kevin Ramirez the basketball player and the man with a Vizion. Those are usually the two things I will always hear. To elaborate on what that means is that I am a competitive guy, my work ethic is strong, and I don't know when to quit. The year 2018 I had the blessing to inspire and motivate people through my journey as an entrepreneur. That's when I realized that this brand is not about me. The purpose is more than just me. I held myself to a standard to make sure I keep pushing the vision. One of my favorite quotes is by Michael Jordan, "You have competition every day because you set such high standards for yourself that you have to go out every day and live up to that." That sums it up.
What I am most proud of is the growth of the company and the amount of people who have reached out to tell us that Vizion has inspired/motivated me to do this and they thank us for it. With that being said I think that's what separates us. Every brand is different. We all have different mission statements but what's most humbling for me is being able to see people pursue their passion because the brand had an influence on them.
If you had to go back in time and start over, would you have done anything differently?
I wouldn't change anything. I loved the struggles, the late nights, the times I considered quitting because it was too tough, the rejections I would get from people, the nights I would cry. I appreciate it all. The struggle is really beautiful because once you overcome it, it's such a blessing. Whether you make millions or not you become a better person in all aspects in life. You fight and build character and that is something you will never lose.
Pricing:
I started off with $252.75 and turned that into $714 profit to keep the brand growing
I made $13,ooo my first year
I made $40,000 my second year
Contact Info:

Image Credit:
Images are all done by me, Kevin Ramirez, the owner of Vizion Clothing Co.
Suggest a story: VoyageLA is built on recommendations from the community; it's how we uncover hidden gems, so if you or someone you know deserves recognition please let us know here.