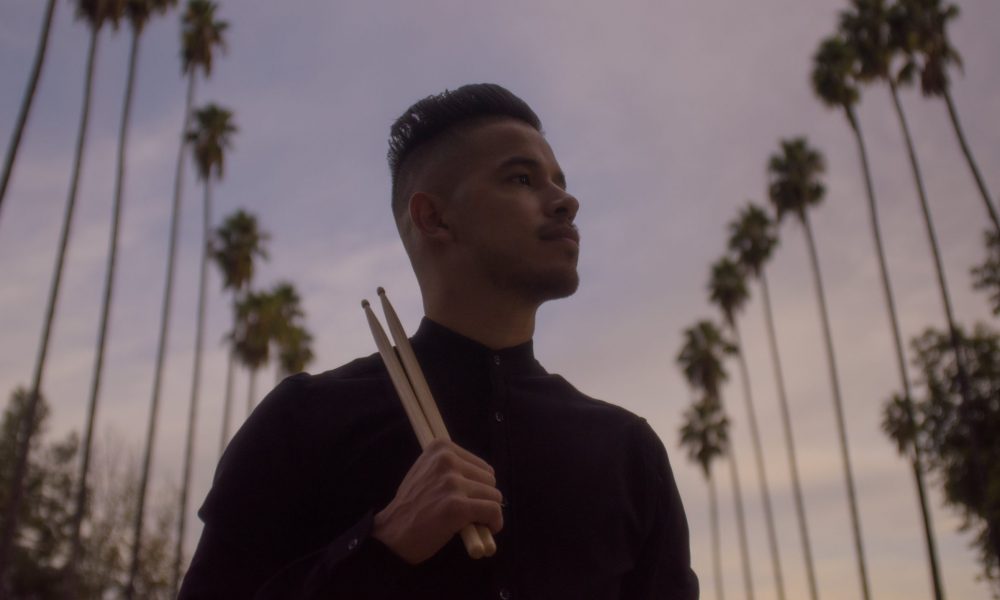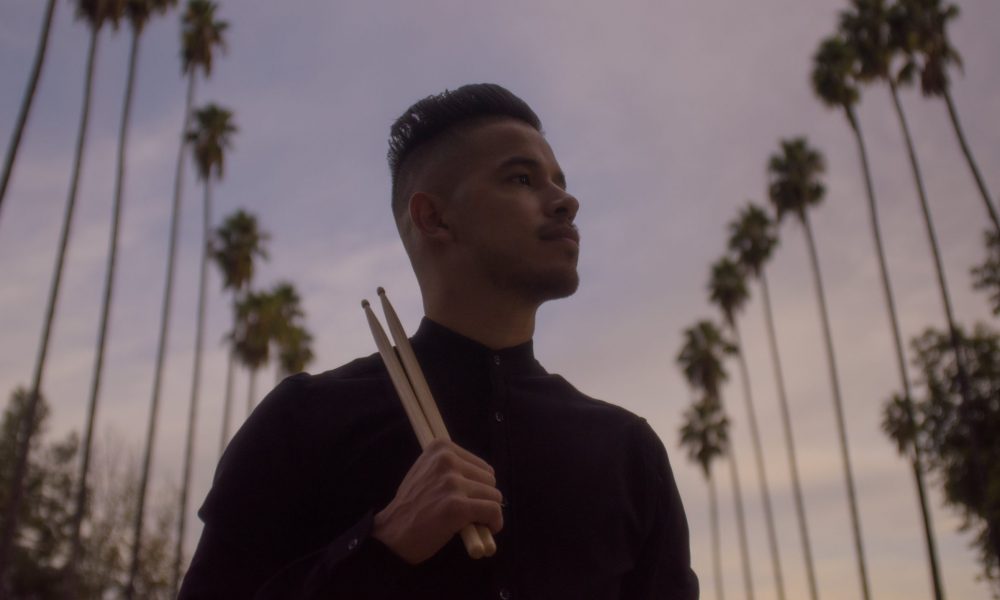 Today we'd like to introduce you to Kevin Michael Chong.
So, before we jump into specific questions, why don't you give us some details about you and your story.
My name is Kevin Michael Chong and I am a professional drummer, podcast host, and Peruvian food aficionado. When given the opportunity, I take friends of mine to try Peruvian food so it can change their life for the better!
I attribute my passion for music to my late father, German Luis Alberto Chong. He was a pivotal part to not only my musical upbringing but my spiritual walk as well. When I say, "Salsa fanatic", both he and my mother are the epitome of that because that's all my family and I listened to growing up. Salsa music is huge in Peru, which is where my parents are from, so it was very much engrained in their DNA. Anytime there was a get together at my house, he'd be the one 'DJing' the night but it was strictly Tropical music. Salsa, Cha Cha Cha, or Merengue is what my father played all night. No ifs, ands, or buts, that's for sure. He had a cowbell that he loved to play when a good Salsa song came on. I still have that original cowbell and cowbell beater in my garage. There are some VHS tapes (what are those?!) somewhere in my garage that show that I was very much into percussion as a young kid, tapping on his speakers while the music played.
I started playing drums and percussion at the age of 8 at a small Pentecostal church in South Gate, CA. My parents put my older brother and I into the music program at the church to keep us preoccupied. I don't think they ever imagined that I would make a career out of it. Sadly, the music program only lasted a year or so. CD's and YouTube became my best friends shortly after. I don't remember the exact reason for this, but the music director at my church gave me a copy of my first Gospel CD, Fred Hammond & Radical for Christ. It completely changed my musical outlook. I had never heard music like Gospel and became completely engulfed in this style, trying to learn as much as I could. I later came to discover other Gospel music greats such as Israel & New Breed, Kirk Franklin, Marvin Sapp, Kim Burrell, Commissioned, Hezekiah Walker, Karen Clark-Sheard, and the list goes on and on. It definitely influenced my approach to drumming and I'm thankful for that.
Many years later, 2014 to be exact, I pursued a higher education in music and graduated with my Bachelor's degree in Drum Performance in 2017 from Cornel School of Music (Shepherd University). It's one of the best decisions I could've made. I got to study with the likes of Abraham Laboriel Sr., Jimmy Branly, Otmaro Ruiz, Tommy Walker, Allen Hinds, Luis Conte, Oscar Hernandez, Mauricio Guerrero, and other household names in the music industry. A huge thanks to my family for the support and my friend, Alberto Salas, for telling me about the opportunity. I was hesitant at first but he motivated me to do it and I'm sure glad I did.
That led to a myriad of musical opportunities that I otherwise would not have gotten without my education. I got to play with one of my all-time favorite worship leaders, Tommy Walker, while simultaneously working in different cover bands, wedding agencies, and with different artists. I've been blessed to be able to work with Daniel Johnson (Israel & New Breed), Jonathan Butler, CLASSYEAR, Charles Rumalehwang (All Together Separate), Tyrone Wells, Gutierrez (Formerly GB5), Anthony Alexander (The Voice), Victoria "La Mala" opener for Romeo Santos' 2018 Golden Tour, Leona Lewis, Disney's "Viva Navidad" (2018) and Food & Wine Festival (2019) – featuring The Tina Aldana Band, Becky G., NEZZA, Ana Bárbara, Inigo Pascual, and many more.
Church was a big part of my life growing up and it is still the case today. On Sundays, I'm given the privilege to play drums at multiple churches in the Inland Empire and Orange County. I MD at a church of mostly Kenyan people on Sundays as well. God has been so good to me and I consider myself very blessed!
Has it been a smooth road?
If I'm to be completely honest, I had an amazing childhood thanks to my loving parents. They were always there for my siblings and I. They might've not always given us what we wanted as kids, but they definitely gave us what we needed. They taught us morals, ethics, manners, and to always take care of what's most important. My parents have always supported my musical journey and once again my father was the one who played a huge role in my decision to make music a career. He gave me two options, "either find a job at the mall like your older brother or play drums and get paid for it". I chose the latter.
I think one of the hardest things about being a musician is building a name for yourself when you're first starting. You need to demonstrate that you are a good hang, reliable, punctual, professional, and always prepared. (No particular order) Maybe there are some elements I am missing but these five things are enough to either keep you on or off a gig. Personally, I think the only way you exemplify these characteristics is by just being them. Be cool, be reliable, be punctual, be professional, and be prepared. Word always gets around and it's just a matter of time before word about you gets to the right ear (s).
After I lost my father in February of 2017, my world completely changed. It was the first time I had experienced death so close to me. It was such a surreal experience and I know I would not be in the same state of mind had it not been for my faith, my family, my girlfriend, and some of my closest friends. I value family more than anything and I do my best to always be there when they need me. Obviously, my mother is someone I care about very much, so I make it a point to spend as much time as I can with her. This year, if my father were still around, they'd be celebrating 32 years of marriage.
We'd love to hear more about your work and what you are currently focused on. What else should we know?
This year I 'hit' 20 years of playing drums. Crazy how time flies! I'm a stickler for learning the drum grooves to any song you are required to play. I think that's one of the most important aspects of a great drummer aside from timing and feel. I think my buddy, Alex Maldonado, puts it best, "I should know what part of the song you're on depending on your drum groove".
I have to mention that one of the things I'm most proud of is getting other friends work. If I'm succeeding, they should be succeeding also. Whether it's opportunities to play at church, a cover band situation, an agency gig, whatever it might be, I want to see my friends succeed. I'd like to say that's what sets me apart from others, I'm not afraid to hand out work if I honestly can't do it because of my schedule. I will never understand how musicians think there's not enough room for all of us to be employed in some type of way. Paul Jackson Jr. said it best, "God is a God of creation, He doesn't have to take anything from them and give it to me, or take anything from me and give it to them."
Aside from drumming, I started a podcast show last November and it quickly became a passion of mine. I feature individuals who are successful in their respective industries and talk to them about their careers, lives, but most of all, the advice they have for others that aspire to be like them. It takes A LOT of time to edit because it's both a video and audio podcast. I try to be meticulous with each episode, giving it 100% of my effort. To date, I have 20 episodes and most have had to do with music but the goal is for it not to be solely just that. The show is called 'Sir Kevin Says' and is available on YouTube, Spotify, and Apple Podcasts. My most recent episode features Gary Vitti, former Head Athletic Trainer of 32 years for the Los Angeles Lakers. Check it out!
Is our city a good place to do what you do?
Los Angeles is a very competitive city to be in. Some of the best musicians in the world live here and most major artists come to look for their bands here as well. I live in the Inland Empire, about 45 minutes East of LA. It's a tad bit easier out here, but you still need to hustle. It's still the "out of sight, out of mind" concept. The music scene is definitely not the same as LA, nor should it be. I'd recommend any business, especially musicians, to find their niche. Find what works for you, family and friends who will support you, and stay focused on your goals. Don't let discouragement, negativity, or anyone distract you from what your passion is. I definitely recommend those starting out to try to do it in a city that supports music or has a local music scene. That's one of the best things you could do for yourself as a musician. The Inland Empire can definitely be a place for humble beginnings. Take advantage while you can and do your best to keep up.
Contact Info:
Image Credit:
Justin John Massey https://justinjohn.co
Suggest a story: VoyageLA is built on recommendations from the community; it's how we uncover hidden gems, so if you or someone you know deserves recognition please let us know here.