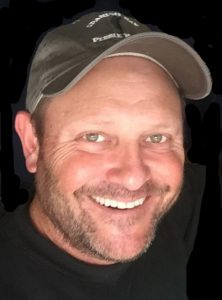 Today we'd like to introduce you to Kevin E. West. Kevin and his team share his story with us below.
The Actors' Network was born in the Studio City apartment, of now veteran television actor, Kevin E. West on 5/1/91. Yes, Kevin literally had a dream, wrote down some notes and after one pre-meeting to announce his desire amongst about 45 peers that night, some 2+ weeks later seven people showed up – and they started a conversation. That initial conversation solely focused on the business pursuit and education of one's career slowly over time, became the most endorsed and awarded actor's business organization in the U.S.
T.A.N., as it is/was commonly called, was and still remains the only organization of its kind in Hollywood history. From '91-'95 members met a various locations from Kevin's apt., then a rented room at his Theatre Co. (Theatre East), a few other locations until they officially moved into their first real space on 7/4/95. T.A.N. was given a double-page spread in BackStage West in '98, won Back-To-Back "Best of L.A." awards and had segments on both Entertainment Tonight & NBC.
A few successful Alums include: Maggie Grace (Taken), Masi Oka (Heroes), Chelsey Crisp (Fresh Off the Boat), Christopher Gorham (Covert Affairs/Ugly Betty), along with a so many more names/faces you'd recognize such as Amir Talai, Mark Gantt, Naomi Grossman n' a few hundred others. Quite a track record and success rate.
To this day, T.A.N.'s original ideology and content is still found in so many ways but especially in that the SAG Foundation now has several "Small Sessions" and a brand-oriented class directly spawn from The Actors' Network, credited to Kevin E. West.
After 23.5 years, approximately 5000 members, hundreds of Industry guest speakers and Celebrities and a ton of success stories, The Actors' Network closed its physical doors on 6/30/13 yet T.A.N. maintains an online presence with 100 15-minute videos presented by Kevin E. West as well as so many talented actors who continue to expand their careers from L.A. to Chicago and New York. T.A.N. folks are just everywhere.
Overall, has it been relatively smooth? If not, what were some of the struggles along the way?
Certainly, with any entity or business, the Founder/Creator will face difficulties but Kevin can recall, on many occasions, being told: "C'mon man – you can't get actors to actually be responsible to themselves much less help others…get auditions. Are you nuts?" So while, yes, there were many business challenges with the initial years of T.A.N. ultimately, the biggest challenge was simply, the mentality of the acting community. In conjunction with the actor, mentality was also the pervasive Casting workshop structure throughout Hollywood and The Actors' Network was not a workshop company…it was a business-information-education organization.
T.A.N. did not do pre-paid auditions or readings but one of the four pillars of T.A.N. were its industry guest-speakers who would come and give an hour to 90 minutes of their time answering key questions and offering insight. They were not paid for their time nor given anything other than a bottle of wine and a "Thank You" and still the Industry professional guest speaker list (as well as Celebs like J.K. Simmons) is long and extremely illustrious.
T.A.N's inherent credo (long before the movie Jerry Maguire) was: "Help Us, Help You, Help All of Us." In addition to that its mantra was: "Learn from the mistakes of others – you don't have time to make them all yourself." T.A.N. members not only embraced it but they lived it, worked it, spread it, and preached it.
Former members to this day, even with all of the technology at our disposal still with T.A.N. had a physical space and ongoing curriculum because websites and social media are no replacement for good ole fashioned human connection and energy.
Please tell us about The Actors' Network.
The core purpose and value of The Actors' Network is best characterized by one TOP Commercial agent at one of the TOP agencies in the U.S., Mr. David Ziff who coined: "Simply the finest actor organization I have ever seen. I have been a guest speaker many times and have found talented actors who have eventually become clients of mine." – David Ziff, VP Commercial Dept. CESD.
T.A.N. was and is simply known as: "Experts in the business of acting – since 1991."
How did we do that? We created, what were then called, Power Groups (some of which have chosen to continue on their own even after nearly six years without a space). Power Groups were both a combination of a strategy planning group of up to 30 members as well as a professional accountability and professional issue arena. You can now find all sorts of place(s), like the SAG Foundation, who implore "accountability groups" as well as many Theatre companies, etc. but none of them existed on 5/1/91.
T.A.N. was also unique in that we had 4-6 monthly Topical discussions presented by Kevin E. West. Over the course of a few decades, Kevin created a series of business subjects that all actors faced, and by 2013 had 125 hours worth of content to discuss. Kevin's amazing scope, expertise, and knowledge in many ways was culminated with the publication of his book, 7 Deadly Sins; The Actor Overcomes in 2016.
We're most proud of doing what most would have never believed possible and having so many top-notch professionals willing to join the effort without being paid as well as how many of the T.A.N. alums have gone on to have amazing careers as actors, writers, producers and casting directors. Our proof is in the pudding of our members' resume's n' successes.
If you had to go back in time and start over, would you have done anything differently?
Wow, that shouldn't be as hard of a question as it is…but it is. Hindsight in ways is both easy and fairly frustrating because you just can't know – what you don't know – until you know it. Ha. I would tend to say that the most notable item I would have changed is a stretch of time between '99 – '03 when we expanded into some areas of membership benefits that were not and should not have been a focus.
Many many businesses suffer sometimes because of decisions like these, whether it is a product line or additional locations that suck the life out of quality. In place of that, I likely would have put more resources n' time into the massive pace at which web portals and technology were expanding at the time. (i.e., doing video guests and just overall techno crossover to some of our infrastructure).
In the end, it is easy to see why we didn't, because we were a HUMAN organization first and a website second. A lot of actors who came n' left L.A. would always ask why we weren't or didn't have a location in Chicago or New York but it always came down to the difficulty of "duplication" from Kevin E. to his Power Group facilitators and beyond and it simply wasn't something that could be done.
Pricing:
$10 per month: Provides unlimited access to 25 hours (100 15-minute videos) of informational video content on the business of show business by Kevin E. West
$80 per year: Provides unlimited access to 25 hours (100 15-minute videos) of informational video content on the business of show business by Kevin E. West
$105 annual Premium: includes ActorBizGuru library of professionals video series!
Contact Info:
Image Credit:
Lost, Justified, Dennis Haysbert, Richard Schiff, J.K. Simmons, Allison Janney, Adam Donshik (Graphic Designer book covers)
Getting in touch: VoyageLA is built on recommendations from the community; it's how we uncover hidden gems, so if you know someone who deserves recognition please let us know here.