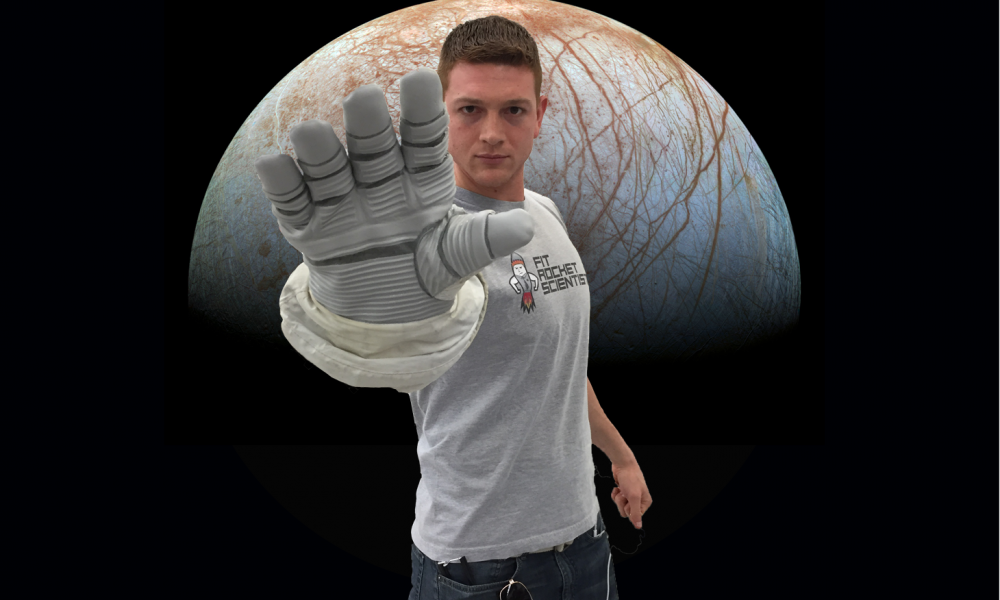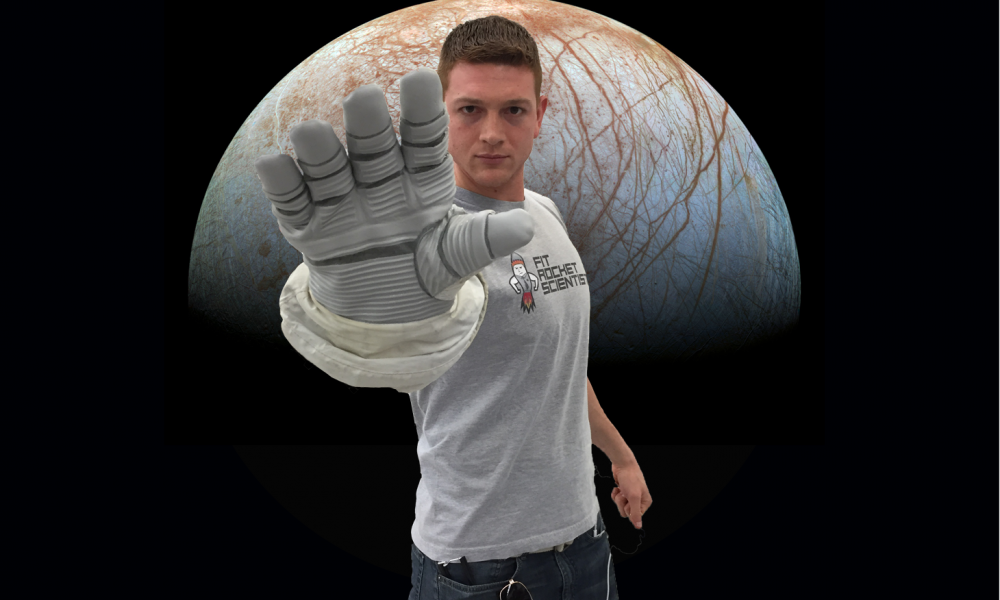 Today we'd like to introduce you to Kevin DeBruin.
Kevin, please share your story with us. How did you get to where you are today?
I'm publishing a book with my full story in Fall 2019 titled, To NASA & Beyond. My journey to NASA started by watching the movie October Sky as a ten-year-old boy. I was captivated by this movie. October Sky is based on the book Rocket Boys by Homer Hickam. It recounts the true story of a young man in a coal mining town in West Virginia who sees the first man-made satellite, Sputnik, streak across the night sky.
This event inspired him to build rockets and become a NASA Engineer training astronauts, all while overcoming adversity. My focus on this movie was unshakable. I was awestruck by this story for its incredible display of rocketry and its ability to relate to crucial aspects of my life. Witnessing a young man with similar difficulties achieving success, showed me that I too could accomplish my dream.
It was right then and there that the mindset of "space or bust" was instilled within me. I knew at that exact moment that I had a strong desire to work in the aerospace industry. I remember thinking to myself, "Man, how cool would it be to design spaceships?!" Little did I know that my journey would be long, extremely tough, and disappointing at times. Ultimately, 16 years later in 2015, I became a NASA Rocket Scientist designing spaceships.
I was working on a spacecraft that will eventually launch and inspire millions of people, but I felt so far disconnected from those individuals. I wanted to be on the front lines educating and inspiring people firsthand. The current population, and especially today's youth, lack exposure to space science and the marvelous machines that explore outer space. I am not your stereotypical engineer or scientist. I'm an extroverted, goofy, funny, and athletic individual who draws in an audience.
I am a former NASA Rocket Scientist & fitness addict who teaches the public about space and promotes living an active & healthy lifestyle. Growing up, my generation learned from Bill Nye the Science Guy. The generation before me had Carl Sagan. I believe it is my duty to carry the baton and continue the legacy of teaching science and inspiring the youth. As I have my own style, I, the first Kevin J DeBruin, will continue to inspire and educate those around me.
Great, so let's dig a little deeper into the story – has it been an easy path overall and if not, what were the challenges you've had to overcome?
It has not been smooth at all, the subtitle for my book, To NASA & Beyond, is Perseverance to Achieve the Impossible. It took me three years and over 150 applications to NASA before I received my first internship with NASA Langley Research Center in Virginia. Then, Georgia Tech initially denied my application to graduate school.
Eventually, I received a Graduate Research Assistantship that paid for my school and PAID ME to do research. Following on, NASA JPL put me through three rounds of interviews, even flew me out to LA from Atlanta, and they did not give me a full-time job. I was able to obtain a temporary 10-week internship to prove to them I belong.
During the internship, I set up over 30 interviews asking to be hired. And on the last day of my internship, I became am a FULL-TIME NASA ENGINEER!
I share this part of the story not to say how hard it is to get into NASA; some people have it a lot easier. I share this to show that if you truly believe in yourself and are willing to put in the work, nothing is impossible.
DeBruin Enterprises – what should we know? What do you guys do best? What sets you apart from the competition?
I teach about space! I am a Science Educator. I make complex concepts easily digestible and fun. I break rocket science down into something that everyone can understand and relate to. I expose individuals to the wonders of outer space and the marvelous machines that explore it.
I am an educator in the LA Public Library system, give talks to schools and other organizations, and Skype into classrooms around the globe.
For my social media presence, I mainly live and operate on Instagram (@kevinjdebruin), but I also make YouTube videos, live tweeting (@rocketdebruin) breaking news events, and give tours of interesting science locations through live streams on Facebook and Instagram.
I would say there are two things that set me apart. The first being I have the credibility. I have the degrees and work experience with NASA. With the digital age, any space enthusiast can create a platform to share information. You can trust I know what I'm talking about and I've done my homework… literally 19 years of it.
Second is that I bring science and engineering to a larger portion of the public eye by exposing groups that normally wouldn't see any science – for example when I compete on American Ninja Warrior. There are fascinating things that the mass public is not getting exposed to through the dilution of pop culture and numerous forms of media.
I am taking on the challenge to educate and inspire the crew members of "SpaceShip Earth" in a fun, exciting, and easy to understand way.
What moment in your career do you look back most fondly on?
I will say two moments: The moment I received my job at NASA JPL and the moment I decided to leave my job at NASA JPL. The first one seems obvious with a 16-year long dream being achieved; that moment is indescribably incredible. The second may surprise you – the moment I left my dream job. I hold pride in being able to see that I found another dream, one that built on the first. However, in order to achieve that dream, I must leave the first one behind.
People have told me my decision seems crazy. They have said, "Kevin what the heck are you doing?! You left NASA?!" To that I say, "I achieved my 16-year dream of becoming a NASA Rocket Scientist ~3 years ago and have set new goals for myself. I have graduated from NASA to put myself in a more advantageous position to pursue those goals and achieve my next dream."
It was not an easy decision, not at all. My fiancé, my mentors, my friends and I had lengthy discussions about it. Ultimately, I decided it would be the best direction for this place in my life. I have to be honest, I cried several times in last two weeks at NASA and especially so on my last day when I played Elton John's Rocket Man as I turned in my badge and drove away.
My new trajectory focuses on continually expanding my reach of educating about space as well as inspiring others. The decision to graduate NASA enables me to relentlessly grow this venture. I proudly state that I am a Former NASA Rocket Scientist and am eagerly advancing my work educating and inspiring as many as I can.
Contact Info:
Getting in touch: VoyageLA is built on recommendations from the community; it's how we uncover hidden gems, so if you know someone who deserves recognition please let us know here.