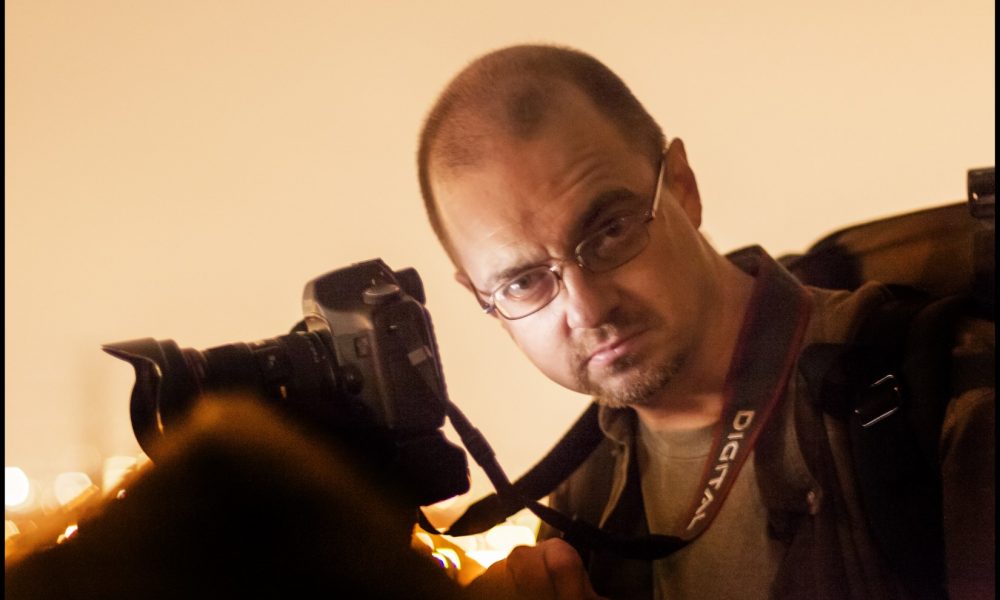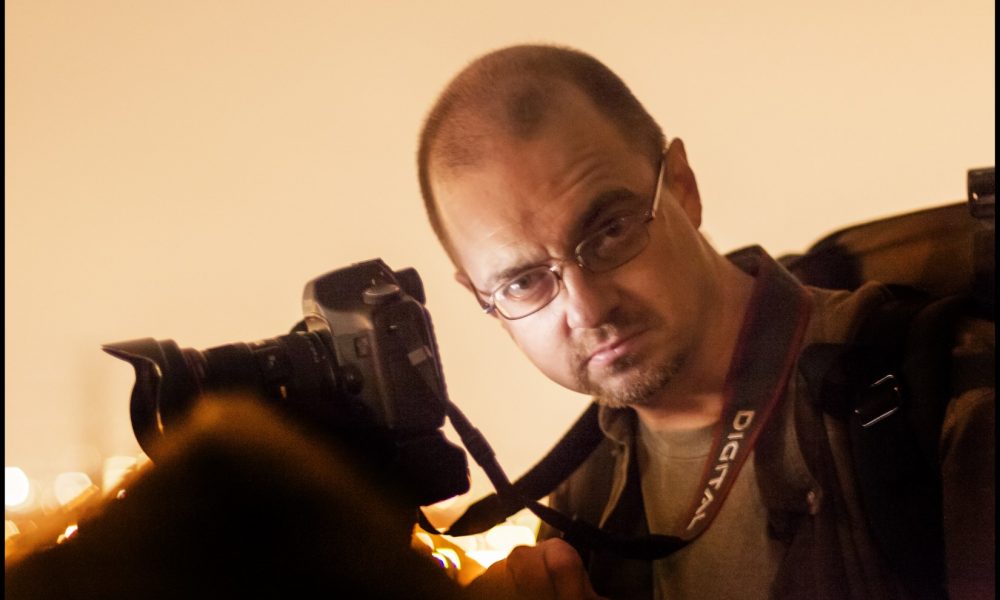 Today we'd like to introduce you to Kevin Break.
So, before we jump into specific questions about the business, why don't you give us some details about you and your story?
Born and raised in Glendale, California, I discovered in the 80s that girls at school would pay me for photos I shot of them.
Kind of a win/win as far as I was concerned, I carried photography into college and there, decided to pursue it as a career.
Cut to 1989, I moved to DTLA and got myself a photo studio. Photo studios are pricey so I rented out constantly to other photographers to subsidize the rent and still do today at the www.JesusWall.com studio.
Around 2005, I was going to an underground art-bar called Bedlam on 6th Street…. every Tuesday night after-after hours, I would drive over the 6th Street Bridge and I began to photograph it.
Soon after, I began photographing bridge work for the Bureau of Engineering with the City of LA.
I became Project Photographer for the 1st Street Viaduct and Street Widening project, and I'm currently finishing another five-year stint as Project Photographer on the Riverside Drive Viaduct Replacement project.
I became totally sidetracked with the LA River bridges to the point that I wrote a book on the subject published last year, "Bridges of Downtown Los Angeles" featuring 100ish photos and 7,000 words about…. bridges!
Hopefully you dear readers will see my bridge photos and feel some of the pleasure and interest I had in shooting them.
Bridge work is so very different from photographing people… it's more of an adventure. I've been hassled by cops (seems that photography became illegal after 9/11), approached by seedy types at 4 am, seen the sun set and then the sun rising, and every time the rain gets really strong, I suit up and head over to the river and look for water photos.
I was not selected as a photographer for the 6th Street bridge project but I went a few dozen times with my drone and some tilt/shift lenses and recorded it from start to finish.
Now you can't tell the bridge was ever there.
What will the new 6th Street bridge be like? Time will tell.
I plan on being there.
Overall, has it been relatively smooth? If not, what were some of the struggles along the way?
"Has it been a smooth road?" ROFL! I don't know anyone in the business who has had a "smooth" time of it.
I found out that I had become a small-business operator, and I ran the entire gamut of business problems…. audited twice, ripped off by all kinds of clients, overseas and in 90210, and in the government and private individuals, finding a good accountant, promoting business, learning about websites, and just exactly why PayPal should be regulated as a bank, and what can happen since it is not.
There's a lot of pleasant things that happened too.
Please tell us about Kevin Break Photography.
This section is a little more problematical for me…
I have two businesses, I think… I have a rental studio www.theJesusWall.com and also I have a photography business, www.KevinsCamera.com.
Both could exist without the other, but the studio is necessary for a more even cash flow.
My studio is more a boutique rental studio, next to a restaurant and with equipment to use and a big picture window that everyone needs. I've had all kinds of people come through, from Brad Pitt and other luminaries to some interesting industry types.
The studio got its name from my collection of Catholic icons, which I collected onto one wall and everyone called my place, "Jesus wall".
I fought it for a while, didn't want to offend Jesus, then I realized that only earthlings ever got offended and so I bought jesuswall.com and found out people can remember it very easily.
Most rental studios are like long white tunnels with a window. Jesus Wall has a riot of colors and a hundredish Jesus portraits, from a black Jesus (possible and rather likely) to a blue-eyed curly blond Jesus (possible but verrrry unlikely)
My other core business, photographing bridges and such in the LA River, is a very specialized razor thin job where you end up knowing or meeting all the players in a couple years… try that with fashion, can't be done.
It is pleasing every so often when someone needs to learn something about the river or a bridge, and I set them right up.
I'm the person I always wanted to meet when I first became interested in the DTLA river bridge collection.
Seriously, this is why I wrote the book, I had trouble finding information about them so took care of it myself.
There's something alluring to me about our bridges, they are a kind of interface between water, ground, sky, people, cars… and trains, always changing, different, but solid and permanent.
At least till the new bridge is designed.
If you had to go back in time and start over, would you have done anything differently?
If I were starting over, I might have gone to Europe longer and tried several countries besides Spain. I was in Spain since I took High School Spanish… which didn't carry me very far.
I found out later that other cities like Hamburg, had a lot more jobs and most people spoke some kind of English.
It would be useful to specialize in some sort of photography that pays well, like… could I become the King of shoe photography in LA or the West Coast?? Not very sexy like being a rock photographer, but everyone needs shoes!
Besides, I've always loved Charles David women's' shoes… HEY GUISE CALL ME!!
I would have moved into digital much more early.
I would have taken a roommate sooner, too, and really worked hard at my second job as a studio manager at my rental studio.
I would have done something to have retirement.
Pricing:
People photography roughly 100$ per hour, photos delivered on the spot.
Bridge and infrastructure photography from 100$/hour as well.
Studio rental from 35/hour for 3 people, groups from 50-75/hour
Contact Info:
Image Credit:
all photos © Kevin Break