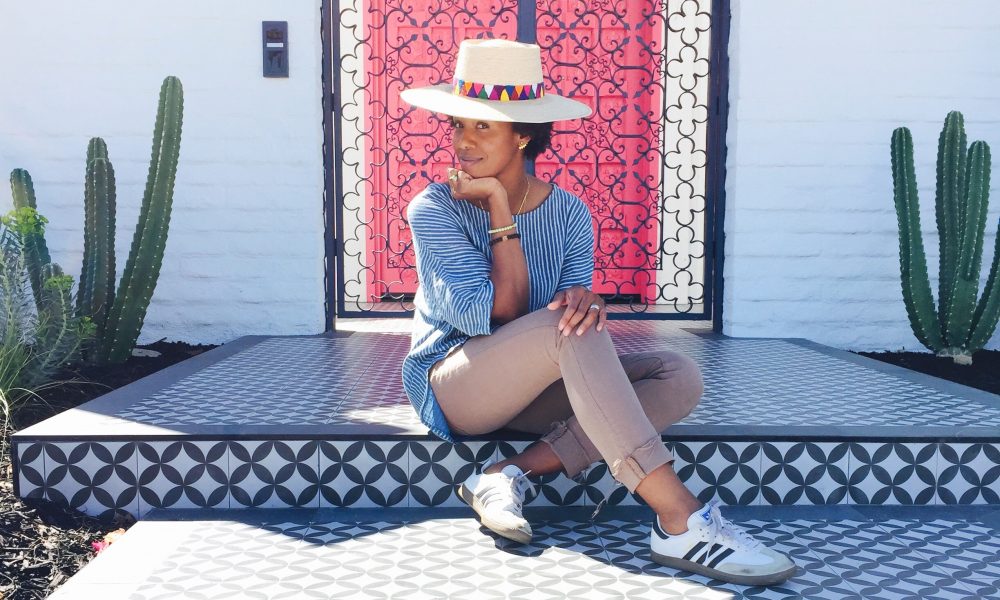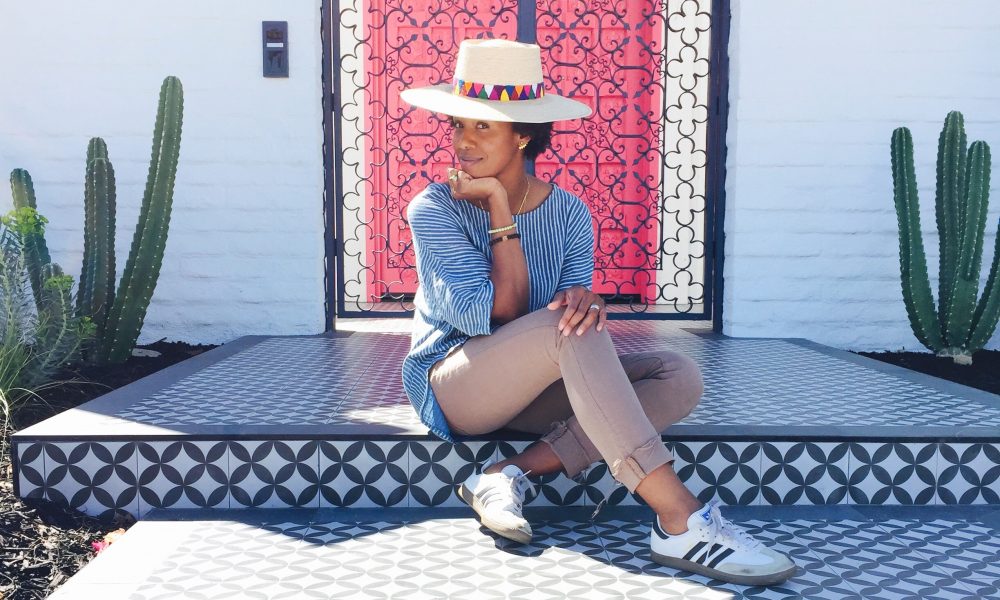 Today we'd like to introduce you to K'era Morgan.
K'era, can you briefly walk us through your story – how you started and how you got to where you are today.
I've always been an artist. All of us are born creatives but somewhere along the way for some of us it gets stuffed down and put aside. My reawakening started about 5 years ago when I found myself constantly unhappy with my career in public relations. There was a void, a creative void that I needed to fill by going back to the art of making and creating with my hands, which I stepped away from after receiving my BFA. That drive pushed me to launch a business with my former partner designing and selling luxury scarves that featured photographic imagery captured by her and I. However, as much as I loved photography, which I still do, it still felt very far removed from the act of "getting my hands dirty." I found myself using all of these hi-tech digital tools to create that relied on batteries— a digital camera, computer, photoshop, etc. So, I decided to step away from the partnership and the business and simply focused on trying to rediscover what it felt like to mix paint, make marks on paper, to cut, glue and assemble with my own hands, letting my intuition guide me. It was during those moments without a set plan that I came to the realization that I wanted to not only pursue making a living as an artist but also as a textile designer, using my original artworks as the basis for textile home goods. I just launched an 8-piece collection of throw blankets and hope to expand the line to include more throws and possibly tapestries, poufs, and rugs. Having studied textile design in college and a major love for global textile traditions, I guess it's no surprise that things have come full circle.
Has it been a smooth road?
The road has been a full of twists and around every bend a fork where I have to chose left of right. But that is the path of life and free will; we always have a choice and one isn't necessarily better than the other but it does set off a chain of reaction of other events that pop up along the way to provide you with an opportunity to learn and grow. I have faced multiple challenges along the way, from figuring out what it was I actually wanted to do to actually overcoming fear of judgement and owning my desire to make a living as an artist. I feel grateful that I was able to figure out what it was the I was missing. There are so many people that are unhappy and don't know why and therefore are at a loss to change things. There have been practical challenges like funding and finances but I've overcome those by being realistic– working part-time or full-time to pay the bills while painting and building my business in the hours in-between; starting off small and doing what I can afford. That in itself isn't easy from a time-perspective but we are miraculous at making time for the things that we feel are important. Having a supportive community of friends and family have also helped. Once I lived into my desire and removed limiting beliefs and fears about judgment the floodgates opened with people wanting to support my endeavors either by sharing my work, purchasing work, recommending me for projects and commissions.
So, as you know, we're impressed with k-apostrophe – tell our readers more, for example what you're most proud of as a company and what sets you apart from others.
I'm an abstract artist and textile designer. In addition to exhibiting and selling original artwork and prints, I just recently launched an 8-piece collection of throw blankets based on my smaller collage pieces. I would say, my jacquard woven blankets are my claim to fame, although it's so early on, I feel silly even saying that.
I don't employ anyone specifically but there are a lot of people I relied on to bring this collection to fruition and still do on a regular basis for projects. Many of them are women and are at various stages in their careers. I love having the opportunity to work with such a talented group of women, knowing we are supporting one other in each of our endeavors. It's also interesting that all of the retailers that sell my throws are woman owned!
I'm also proud of the fact that I get to work with one of the few remaining American mills and that my throws are 100% USA Made. Each blanket is made-to-order of 100% cotton and hand-finished for uniqueness.
I love global textiles just as much as the next person and would love to collaborate with global artisans in the future but there is something very powerful as an African American business woman to have a contract with a mill in the South to create my throws in the same country where my ancestors picked cotton much like the cotton that is woven into my blankets.
Let's touch on your thoughts about our city – what do you like the most and least?
The diversity of communities and the variety of our topography. You get big-city urban vibes downtown, small town beach culture by the ocean to either glitz and glamour or relaxed retreat in the mountains. The arts and culture scene isn't one to be laughed at either. We may not have Broadway but we have some of the most amazing concert venues, museums and galleries.
The only dislike… the lack of urban planning in terms of the flow of traffic as development just continues to churn out more residential dwellings. The cost of living/ housing crisis is also a major concern.
Pricing:
Throw blankets retail for $150
Original artwork – price upon request
Glicee prints between $36 and $46
Commissions and special projects – price upon request
Contact Info:
Website: k-apostrophe.com
Phone: 3104096894
Email: kera@k-apostrophe
Instagram: @k_apostrophe

Image Credit:
Caca Santoro, photographer (only images of blankets)