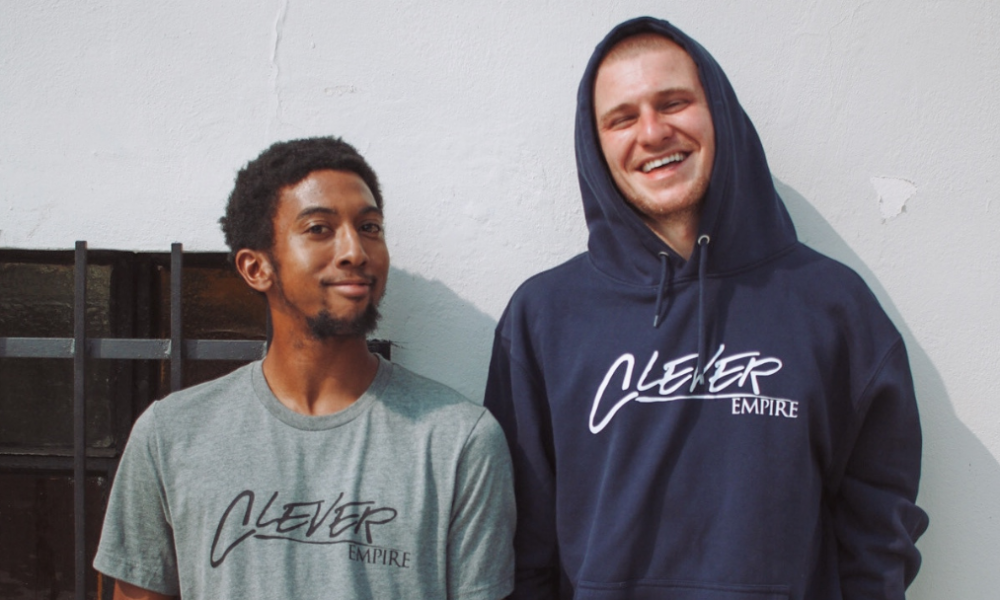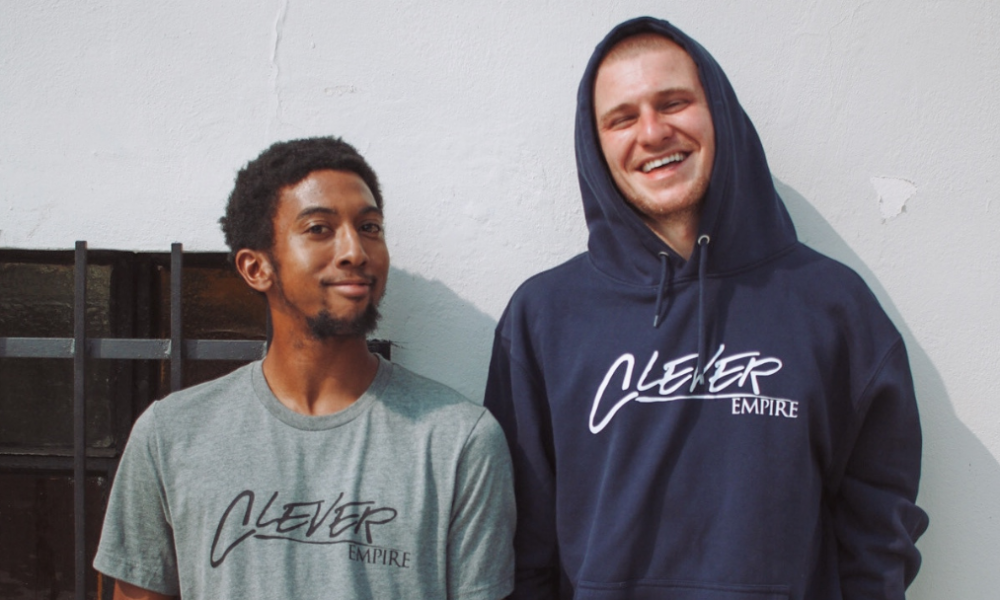 Today we'd like to introduce you to Kenneth Goodrich.
Kenneth, please share your story with us. How did you get to where you are today?
With an ensured professional pursuit of racing motocross growing up, music was nothing but the fuel for another ambition. I could write a whole separate article about that. A lot of wins and losses. Injuries came with the territory, but one truly ended it for me. Being bedridden on & off for three years, I found my new pursuit—music.
I was 16 at the root of this injury. I was lost and became depressed for a good minute with lack of direction, but quickly picked up music. It started as just freestyling with friends and having fun, but I knew I was good, so why couldn't I make something serious out of it? I mean I couldn't be the athlete that I was, so why not give it a shot? The same ambition I put into motocross eventually blended over into my pursuit for music. I started interning at studios in LA, got basic knowledge of production and engineering and at the time was just dropping music on Soundcloud under the name T-Strix. An aspiring producer and engineer sought my talent, & together we formed a team known as Clever Empire. We dropped my first project ever, "The Future's Present", under my first artist name, T-Strix. Man the feeling of first doing it. There's nothing like it. That project is very whatever, but at the time I felt like a superstar.
But even though I knew I was the next big thing and I wanted to stay locked in the studio, my mom–having never went to college, placed the guilt on me that I'd be a loser if I didn't go. So…Cal State LB or San Fran? Long Beach it was. Close to LA. At the time, I hated it–the idea of school over music. My suitemate from freshman year of college ironically was a producer. My boy Charles–he goes by the name "Coastal". We would work in the dorms and share our passion for music a lot together. Those were the days. He was a lot more electronic-based with music at the time and I was just a straight hip-hop head but our tastes for music merged quite well. He was a lot more advanced in production than I was and still is cause that's been his main focus as mine was mostly the rhymes. But, he was in his own lane for the most part.
At the time, my original Clever Empire producer had already split from the team & my engineer was always slacking, being shady, and never getting the sound I wanted. We made a whole year's worth of a project that was never released! He stole my equipment and disappeared. At this time, I was two years into college. Feeling stuck. Getting good grades for what reason? I wanted to do nothing else. Oh wait. I made a deal with my rich step-cousins that if I got into USC's music industry program, they'd pay for a scholarship. This was my second time applying. Keeping good grades so I had another chance. I applied. Crickets. After that, I said fuck school. Got good enough grades to hardly pass next semester, started an online side business and spent all other hours on music, still putting off learning more aspects of production and engineering because well…..I DIDN'T HAVE ENOUGH TIME. Great excuse right? Not so much. During this same semester, a lot changed.
I changed my artist name to Kenneth Goodrich. Why Kenneth Goodrich? I realized I wanted to talk more personally to people and Kenneth Goodrich just sounded like a good everyday name. Kenneth is my middle name and Goodrich well, it sounded cool & easier to pronounce than my original last name, Bjorklund. I started harnessing a friendship with another friend from the dorms, Garrett, who goes by Vita Visuals. I saw that he was doing video stuff and he saw I was rapping. We did our first video together. Everything after that was history. We encouraged each other to drop out of school and pursue our passions. This was time for me to nut up and learn producing and engineering entirely for myself. So….. I never went back to school after that semester. We got a place in Long Beach next to Bixby Park and together continued the idea and expansion of Clever Empire. We stocked up on merch to sell, continuously did videos, and embraced the local scene. I did a lot of shows and gained the skillsets as a performer, but quickly learned that doing shows and selling tickets for venues that just want your money, well…. it isn't the greatest.
Plus, I knew I could do it better. I came to the conclusion that I needed to throw my own events. To be continued… The beginning of next year, I dropped my first project under Kenneth Goodrich "(in)tuition" 03/22/2019. Mostly produced by Coastal, but having it be mixed and mastered by myself was a great accomplishment. Because I got engineering down, during this time, I invested in Ableton and began nailing down my skillsets as a producer as well. Having a friend like Coastal, it was always nice to call him up if I ever had questions about anything regarding production. In the meantime, I started throwing events. My first, in partnership with the Arts Council of Long Beach at the East Village Arts Park for the Art Walk.
Soon after, I met my event partner, Alula, founder of Rula Radio. Together we went off with throwing events, gaining a loyal fanbase in the community, teaming up with other event host collectives, and the rest was history. Clever Empire was growing. In the midst of all this, I was releasing music with persistence and doing events which helped me understand sounds that fans gravitated toward most. The following year leads us to 2020. I released my biggest single to date, "One Night", and my latest project, "It's a New Day" 05/29/2020. Both were a raving success. It's actually crazy to look at the numbers and fanbase and see how the growth has continuously gone up. Nothing but progression. The better that I get with music and the more that I understand the business, the better the results. It's simple.
I want to master production and lyricism to the point that there's nobody better to do it. I have plans to take over the world with Clever Empire and Kenneth Goodrich. I make music from the heart. NONE of that fake stuff that is promoted so much in commercial hip-hop. There is a reason why I have die-hard fans. Loyalty is important. I speak to not only our generation but the daily struggles that any human being endures. My goal is to connect our generation and push them to be greater versions of themselves. With introspection, consciousness, storytelling, catchy hooks, and wit and wordplay that hip-hop heads will respect, Kenneth Goodrich provides a mind stimulating variety for any listener. From the Inland Empire to Long Beach to Worldwide, expect him on the top of the charts in the near future.
Has it been a smooth road?
Definitely not a smooth road. A lot of bumps in the road but I enjoy the ride. I started Clever Empire in 2014 with a buddy that is still my boy but we're in completely different places now. I had fallouts with all my past team members and Vita Visuals is still on board with Clever but has a family he's raising now, is focused more so on his regular job & doesn't have the passion for videography that he thought he had when we first dropped out of school. For the most part, I'm in it just me and my event partner Alula, and Coastal is usually a mastermind to the team as far as planning releases goes. Also, as you might guess, money is usually an issue as a starving artist. Spending money on music videos and promotion is important and the more you have, the better exposure, the more return.
Right now, I'm just making enough to get by. Just about every dollar I make goes back into the music. Also, throwing events has a risk of cost as well. We've taken wins and losses but even the losses are wins in my book. The money from music and events isn't quite there yet but I see a lot of wealth this upcoming year. 2020 has been a shit show as far as the entertainment industry & throwing events. Big abundant blessings in 2021.
So, as you know, we're impressed with Clever Empire – tell our readers more, for example what you're most proud of and what sets you apart from others.
Clever Empire is a lifestyle brand and hip-hop collective that connects creatives and provides them a platform to share their creativity to the masses. We are always on the look for potential upcoming talent. We throw events, organize releases, support artists and promote a healthy lifestyle full of creative abundance. For now, it's mainly in control of Kenneth Goodrich, as I am the only main person in control of the team and it's a lot to juggle as artist/producer/engineer/event manager/etc.; however, when the team expands, it will be a label that manages a select number of other artists I strongly believe in as well.
Let's touch on your thoughts about our city – what do you like the most and least?
Long Beach is the best. Free spirit, passionate, full of individuality and stimulating creative expression. I grew up in the IE–Temecula in specific. Temecula is a very culturally stagnant suburban family town that doesn't have much inspiration for an artist. I moved to Long Beach ever since I started college in 2015 & never looked back. I wouldn't have anything negative to say about LB.
Pricing:
$45 Hoodies
$25 Tees
$20 Hats
Contact Info:

Image Credit:
@nextlevelshutter (Instagram)
Suggest a story: VoyageLA is built on recommendations from the community; it's how we uncover hidden gems, so if you or someone you know deserves recognition please let us know here.