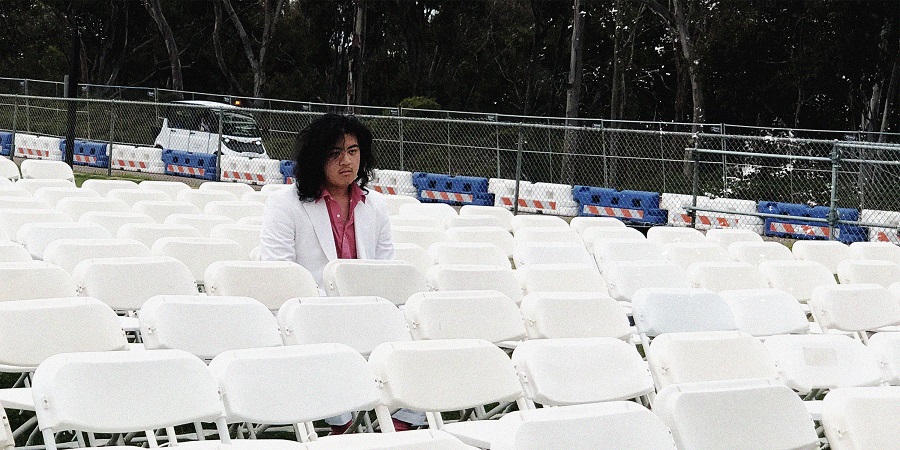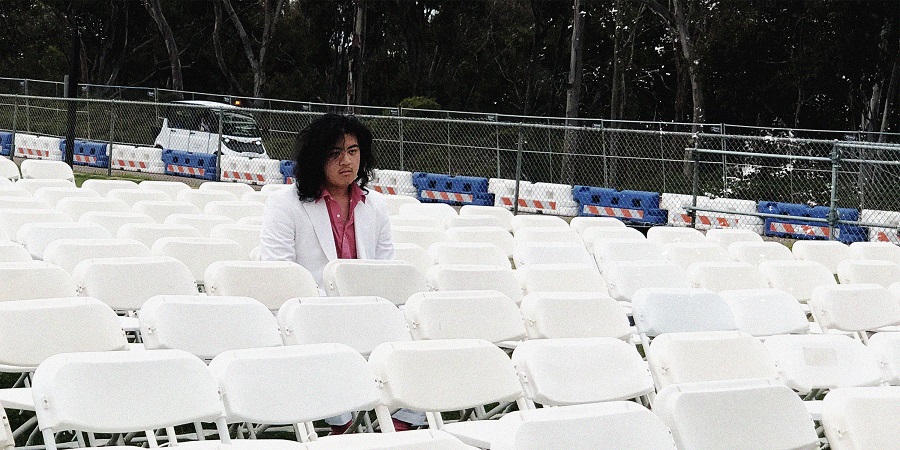 Today we'd like to introduce you to Kenneth Chang.
Thanks for sharing your story with us Kenneth. So, let's start at the beginning and we can move on from there.
If I were to tell you that I was into art from day one, I'd be lying. My parents always believed in the idea of sampling everything the world had to offer before finding your calling. Being the younger of two siblings, I had no choice but to follow in all the extracurricular activities hand-picked by my sister, father, and mother. Little six-year-old me tried everything from Tae Kwon Do, fencing, swimming, gymnastics, to even arts and crafts at the local community center. Obviously, some activities bore more fruit than others. While fencing and swimming were good for sportsmanship, camaraderie, and keeping me from feeling the health ramifications of Chicken McNuggets, other activities like gymnastics provided me with nothing but recreational rolling time on soft mats. Arts and crafts, however, were pretty sick. I found a nice, quaint home in the fellowship of older caucasian women looking to fill their evenings with Elmer's glue, felt butterflies, and all-you-can-use glitter. Up until high school, I was still pretty aimless regarding what I wanted to do with my life. I was neither the smartest student in school nor the most athletic. I was nowhere near the most popular or charming specimen, either.
I wasn't accepted into the same high school as my other best friends, so I was thrust into the same Christian high school that my older sister currently attended. Throughout high school, I took my academics with relative ease and focused on my art classes. I figured that if I wanted to stand out as an individual in my school, I had to pick something to get good at and make it my passion. Sophomore year was when I started to focus more on honing my crafts and my skills. I spent a lot of my time in the art classrooms developing friendships with my art teachers and artistic peers. Talking too much and pulling pranks resulted in me always having to sit far away from my friends, so that gave me a lot of time to be able to focus and do the work that I needed to do. With each art course I took in high school, the less I cared about my academic classes. I still maintained straight A's and a 4.1 GPA, but I skipped almost every class I could. My so-called "bathroom breaks" would result in period-long leisure time with my friends. By senior year I would drive out and park in the mall or my school parking lot and take long naps before showing up at noon. (I would like to stress the importance of staying in school and focusing in class.) Art became the only thing I cared about in school, so I made sure not to skip any of those classes. By the time I was graduating, I had already received offers from several art colleges from around the states. Since the entertainment industry was my hopeful future home, I decided to pick ArtCenter, due to its location and prestige. There I would start my new life in a recently-established character animation track.
It didn't take too long into my quest in animation to realize that this field just wasn't for me. I don't know if it was the near-constant tongue-lashing directed towards my peers and me, or the endless nights clicking away at a computer screen in the dark while watching your character rig snap its own spine. Something didn't feel right. By the third term, half of my class either transferred majors or said "C'est la vie" and dropped out. With the help of a couple of close friends and mentors, I made the terrifying leap into another major and started my new-new life as an entertainment illustration student. Life was good for a while. Teachers and mentors became close friends, and before I knew it, I had developed a family within my community. As the years went by in college, I started to grow my interests in every corner of the art world. I took many classes outside of my major just to get a taste of what was out there for me. I don't know if it had something to do with my parents encouraging me to try different things or not, but I naturally wanted to dabble in anything that even slightly piqued my interest. I made music with my best friend's brother from time to time, started a fashion brand, became a background actor, got into skating and biking, and even temporarily borrowed my grandmother's sewing kit to learn how to customize and fix my shirts and pants.
It wasn't until two years ago that I realized that I never wanted to be tied down to one media or idea. If there is something I wanted to do or explore, I owe it to myself to take a peek. This curiosity drives me to wake up every day with purpose. The constant need to learn and create fuels my determination. You don't know what you could possibly accomplish if you don't attempt it. I feel blessed to be given this toolkit by my family, mentors, friends, and everyone else that I've come in contact with. I will continue to stick my grubby paws in places that have nothing to do with my major.
Great, so let's dig a little deeper into the story – has it been an easy path overall and if not, what were the challenges you've had to overcome?
Growing up, I was constantly told that I wasn't able to do what other people could do. When I worked hard and wanted to contribute my art at my local middle school's harvest festival, I was turned down. When I wanted to apply to colleges like UCLA and USC, I was advised not to. Being told I wasn't good enough or that I didn't have the stones to make it was one of the most common things I heard growing up. "Positive encouragement" such as this was what led to years of self-doubt and depression. Every single "no" given to me growing up was another gut punch to my confidence. I began to feel less worthy to be amongst others in greatness. Denial was everywhere to be seen in my life, whether it be from high school acceptances, swim tournaments, and ultimately, within my career path. It was always, "you're too slow," or "you're not smart enough." I felt cornered and robbed of opportunities left and right. Even when I found out I was diagnosed with Type 1 diabetes, I was told that I "couldn't be active and play like regular people." I always felt like a second-rate human to everyone else. Things that came easy to other people in art took me months to master. I don't remember what necessarily snapped in my head, but one day, I decided that I didn't want to be that guy anymore. If I didn't understand something the teacher explained, I stayed until I got it.
In my fourth year of college, I would stay after class in the labs and work until I mastered the previous lesson or assignment. I had replaced sleeping with taking shots of Jones's Coffee Shop cold brew out of the back of my trunk in the parking lot at 4 am. It wasn't long until I noticed that any recreational time that people were spending was ample time for me to get ahead and learn more. I started to put not only my mental and internal health on the line in the pursuit of learning but also my physical health. To prove to people that I wasn't physically weaker than other people, I started doing dangerous things like skitching off the back of trucks, skate-bombing hills, and hurling myself down mountains while snowboarding at breakneck speeds. I was constantly putting my own health in danger, whether it be from robbing myself of sleep or jumping headfirst into life-threatening activities. Finding the line of equilibrium between staying safe and proving myself became incredibly blurred. It's been a long journey to understand this idea of temperance. It is such an important lesson to not let your obsessions take over. Nothing good can come out of risking your life to prove yourself to others.
Please tell us more about your art.
I've spent the last five years of my life expanding my knowledge and deepening my breadth of work into a bunch of different avenues in art. Character Design has always been my specialty, but I've been doing a lot of collage work, painting, fashion design, sculpture, printmaking, sewing, and mock-up advertising. It doesn't quite seem fair to say that I specialize in anything anymore. Recently, since the quarantine has forced me to stay indoors, I've been working with my friend on our clothing brand, Circle Circle Los Angeles. In having so many interests in so many areas, nothing ever feels worn out or repetitive. I'll want to work on collaging one day, and the next I'll be working on my paintings. There's never a shortage of projects to work on–which is the way I like it!
I'm proudest of having a wide breadth of work. In the past, I've lost a lot of opportunities for freelance due to me not having the "right category" of work that clients wanted. This led me to dabbling in everything, to have a wide range of work that can attract a variety of different types of business and clients. I can put together a character lineup for an animated film as well as painting gallery work that depicts my interests and inner thoughts. Never feeling boxed into my field has been a real privilege that I'm thankful to have in life.
What moment in your career do you look back most fondly on?
Honestly, getting the chance to do this interview and share my story has been an incredible privilege. It's not every day that I'm allowed to express my thoughts on such a platform. When I try to think of the proudest moment in my career, I honestly draw a blank. Every small victory is something to be cherished. During quarantine, I was able to finally sit down and design my website. Unveiling the first soft drop to my clothing brand has been an important milestone so far. Finally getting paid for the first time in my whole art career for a commission for a French crepe company was extremely rewarding as well. Something about finally getting some return on an investment that you've sunken thousands of dollars into feels pretty good. I try not to get tunnel vision for the next big moments in my career, but instead, welcome the small steps forward in making art every day.
Contact Info:
Suggest a story: VoyageLA is built on recommendations from the community; it's how we uncover hidden gems, so if you or someone you know deserves recognition please let us know here.