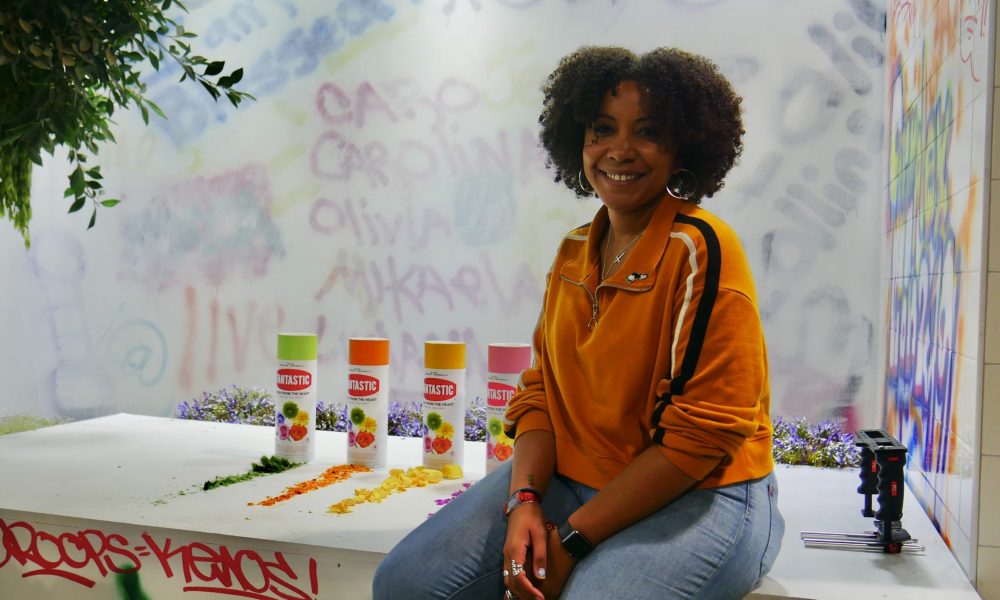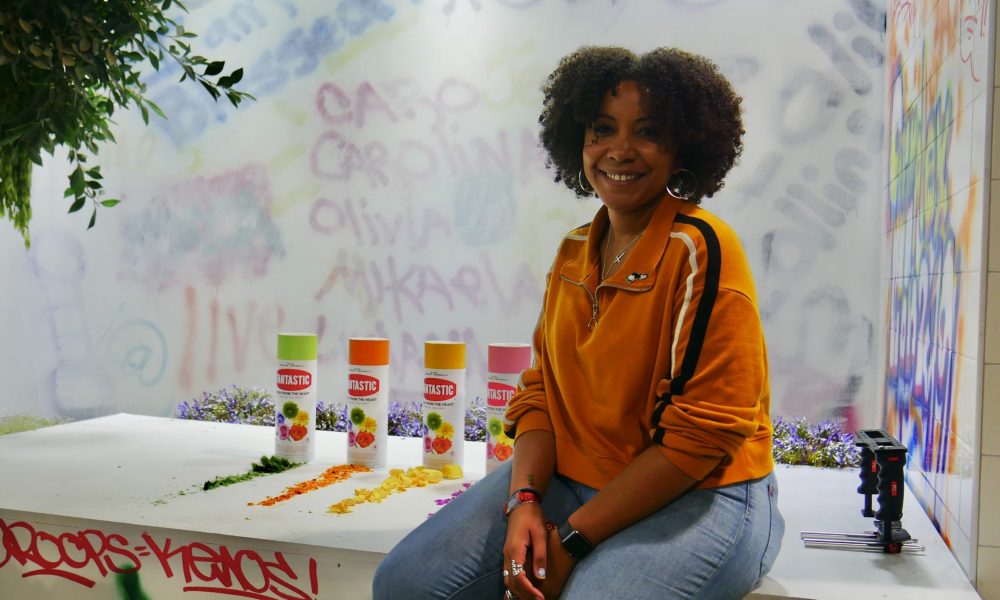 Today we'd like to introduce you to Kendra Croft.
Kendra, please share your story with us. How did you get to where you are today?
Born and raised Beaumont, Texas, a small town that most people only know as "we drove through there on the way to Louisiana" or "outside of Houston." With my dad being an engineer and my mother being a teacher, my parents instilled the values that knowledge and responsibility went hand in hand. My natural curiosity led me to use creativity as the medium to bring my parents' values to life. I fell in love with the power of creativity in the arts to share stories, spread knowledge and move people. Not only did creativity have an emotional impact that appealed to me, but it also had a functional side. The ability to make a way out of no way and maybe even pave a new way along the way that is the power of creativity that let me know this was the path for me. Because I had the ideas but not the marketable talent, at an early age I knew I wanted to work with creatives, but I didn't know how yet.
With all of this in mind, I entered college with architectural engineering dreams, but after seeing the degree plan thicker than my orientation packet, I got into The University of Texas as a psychology major and then found my home in the College of Communications advertising department. Advertising was the perfect way to balance creativity, problem-solving and having a real business impact. I wanted to use creativity to increase the representation of African American stories in the ad industry and media overall. In college, I co-founded an organization for diversity and inclusion in advertising called Minorites in Advertising, now known as DAPRTX. With creating this organization, I was introduced to and became involved with diversity initiatives such as The Lagrant Foundation, MAIP, The OneClub Creative Bootcamp, AAF's MPMS, and ADCOLOR, which I have been affiliated with for about six years.
I got my first internship through the Multicultural Advertising Internship Program (MAIP), I was placed at Translation LLC in New York City, and this curious, small town, hip-hop head girl couldn't have asked for a better way to enter the advertising industry. Founded by Steve Stoute and Jay-Z, Translation showed me how hip hop and advertising can coexist in a way that fuels culture, instead of biting it. By working in their social strategy department, I was able to work on brands like Made in America Festival, Champs, DSW, and I even got to be Cliff Paul for a day on Twitter. The following summer I got my first full-time job in advertising, and although I had my heart set on getting back to the big apple, LA called with a job, travel assistance, a big beach, and 72-degree weather.
I started working at Rubin, Postaer, & Associates (RPA) in their social department as Jr. Copywriter on Tempurpedic® mattresses. It wasn't the entrance I had hoped for, but it was the one I got. LA was not New York. RPA was in no way as young and wild as Translation, and Tempurpedic® was nowhere near Made in America Festival. I was ready to jump ship, leaving behind travel assistance and all. I took an opportunity to attend the Advertising Hall of Fame where I ran into the new Chief Creative Officer and Managing Director of Kastner and Partners, Brandon Rochon. Brandon and I had crossed paths at various events in the years prior and I had seen him on both the stage and the dance floor. I knew he was a leader who was looking to push industry norms, champion diversity, jam out to gangsta rap along the way, and so was I.
Over the last four years, I have worked in Kastner's creative department as a Copywriter on brands such as Red Bull, Wise Snacks, Brookfield Properties, Jockey, ComplexCon, Lenny & Larry's Cookies and more. I have been able to expand my storytelling abilities to long-form storytelling, animated series, comedy, and unscripted works.
And now more recently I am taking my social strategic problem-solving background and marrying it with my creativity as a Creative Strategist. I study the market, the culture, the good and the bad to find the gaps of opportunity and craft unique creative ways to fill those gaps. I use these skills at work and also outside of the office by working with bloggers, podcasters, photographers, influencers and musical artists to identify new and fresh ways to build their brand and present their art to the public. As a champion of the artist, I entered the advertising industry to learn the rules of corporate America and bring the game to the culture and the young talent of tomorrow.
Great, so let's dig a little deeper into the story – has it been an easy path overall and if not, what were the challenges you've had to overcome?
Moving to LA and entering the workforce was like an open palm slap to the face of this idealistic creative. I mean a slap that felt like God told me "sit there and don't move till I tell you to get up." Living in LA was a huge culture shock in itself. It took more time than I expected to find my community of people who I can relate to and kick it with outside of the office.
Going from a small town to such a big city LA opened doors I didn't even know where available to me. It allowed me to explore every avenue of my creative interests and while I felt like a kid in a candy store at first, I quickly found my lack of balance to be the death of me. When balancing an entrepreneurial mindset with a full-time job, it became very difficult to pick one lane and stay in it. I found myself spread too thin amongst writing for blogs, hosting podcasts, providing social strategies, designing social posts, and volunteering all outside of day job which was demanding within itself. I had to pull myself back and start telling people, and myself, "no."
This all led up to my biggest struggle which was trying to control the process instead of just flowing with it. By allowing myself to explore my interests I felt like I was looking for the starting point of my journey and purpose, but what I didn't realize was that this exploration was the journey, I was already in it. I was fighting the journey because I was too focused on looking for the one thing I felt called to do instead of doing the thing I'm being called to do in every moment right now.
Please tell us about Kastner LA.
I am a creative strategist with a background in copywriting. I strategize and craft non-traditional advertising and marketing tactics to build brand storytelling that creates human connections. I study the market, the culture, the good and the bad to find the gaps of opportunity and come up with unique creative ways to fill those gaps. Working at a small agency my skillset expands across creating and designing pitch decks, writing headlines, scripts, social copy, creating social strategies, doing voice-over work, pitching, hosting and more. I am most proud of the branded entertainment and experiential work I have worked on. Being able to tell in-depth stories around a product or person allows for both the art and the objective to shine and move the hearts of those consuming it.
Do you look back particularly fondly on any memories from childhood?
My favorite memory from childhood is in Kindergarten when we had a class project to decorate a kite. In the middle of the kite was a poem and we had a variety of shapes cut out in different sizes for us to decorate the border of the kite. I took the shapes and created little characters out of them with triangle hats, circle bodies, square noses, and whatever else came to my five-year-old mind. Then I remember the teacher calling me out, picking up my kite and showing it to the class to say, "Look how Kendra decorated her kite." I remember feeling so proud in that moment until she proceeded to tell the class how we weren't supposed to stack the shapes on top of each other. I believe this was the first time I felt my art was criticized, I was so proud one moment, to only then feel like I had done wrong the next. But, what this memory truly was, was the first time I learned to be creative you're going to have to break a few rules along the way.
Pricing:
$65 /hr Social Posts/Strategy Freelance
$100/hr Creative Campaign Freelance
$400 Creative Strategy Brand Consultatio
Contact Info:
Suggest a story: VoyageLA is built on recommendations from the community; it's how we uncover hidden gems, so if you or someone you know deserves recognition please let us know here.