Today we'd like to introduce you to Kendall Johnson.
Kendall, please share your story with us. How did you get to where you are today?
I've always been a creative at heart, and grew up constantly pursuing different artistic mediums like writing and painting. As much as I had also enjoyed photography, I didn't truly fall in love with it until six years ago, when I received my first DSLR as a Christmas gift from my dad; something I had asked for with hopes of learning to take better photos of my oldest son, who was seven at the time. My mom has always been an amazing memory keeper, and taught me the invaluable worth of photographs. She didn't have more than a handful of pictures from her childhood, so she had always promised herself that when she had a daughter of her own, she would make sure to take as many photos as she could. I knew I wanted to be able to give my own son that same gift.
Within a few weeks of having that first camera, I was completely smitten with photography. The more I fell in love with taking pictures, the harder I worked to study the art and learn the technical side of things. Seven year olds aren't exactly into having their photo taken constantly, so I began to practice on other subjects, often taking my camera hiking, planning shoots with friends, and offering to photograph family events, like birthday parties.
For the first few years, photography was a passion I loved but never thought to pursue as a career. Having gotten pregnant with my oldest son during my senior year of high school, my mindset had always been to have a steady, reliable job with benefits and a retirement plan; something I knew I would need to be able to thrive as a single mother. Because of that, I never dreamed that I would one day be able to run my own business, let alone a business that was built on one of my passions.
After posting my work on social media platforms like Facebook and Instagram, friends and family began to inquire about family sessions. While I knew that I loved taking pictures, I also wasn't totally confident that I could deliver consistent results, so I started offering to take photos for free. About 6 months later, I began to charge only enough to cover gas money to and from shoots. Over the next year and a half, I continued accepting small family photography jobs on weekends, but still didn't feel ready to pursue it as a career. Being a photographer and owning my own photography business were separate dreams that I wasn't sure I was ready to align. There is so much responsibility that comes with owning your own business, and I knew if I ever wanted to go down that road, I wanted to do it right. For me, that meant not only being in a position where I could offer clients quality work consistently, but also being 100% ready to pour everything I had into creating a profitable, sustainable, thriving business, and the ability to handle the responsibilities and obstacles that come with that kind of success.
In 2016 after slowly booking more and more portrait sessions, the sister of one of my family clients reached out about photographing her wedding. Being the lead photographer on someone's wedding day is a huge responsibility and one that I don't take lightly, so before I could agree to the job, I knew I needed to meet the bride and make sure that what I could deliver was in line with her expectations. As we talked over coffee, she mentioned that although she knew it would be my first wedding, she loved my work and had confidence that I would give her beautiful images. Her faith in me and our instant connection gave me the courage to photograph that first wedding. I am beyond grateful to people like her, who have given me opportunities that paved the way to where I am today.
I photographed that first wedding with gear I had rented from a local camera shop and barely broke even between the cost of the rentals and paying an assistant. After seeing how hard I worked and how little I had made, my husband, who was my fiancé at the time, asked what I would need to really make a go at turning this passion into a business. At the very least, I told him I'd need a full frame camera. Just before Christmas, he emptied his savings account of what little money he had left after buying our first home, and surprised me with my first professional camera and lens. In that moment, I'm not sure he knew that what he had done was so much more than just buy me a new camera— he gave me the courage to believe in myself by showing me just how much he believed in me. He gave me the push I needed to have faith in my dreams— something I had struggled with since becoming a teen mom. I am forever grateful to him for believing in me as much as he did, and still does. So much of my success today is owed to him. And to this day, I still use that camera at every wedding I photograph. After all these years, it's a great reminder of how far I've come and how far I can choose to go.
It's been 6 years since I first fell in love with photography, and 3 years since I photographed my first wedding. At the end of 2019, I will have photographed 24 weddings this year. It's been a long road, but I am such a huge believer in slow growth. Owning a business isn't a sprint, it's a marathon. I am so thankful that I paced myself and took the time I believe was necessary to fully develop as an artist and an entrepreneur. I am so grateful to the people along the way who believed in my art and gave me invaluable opportunities.
We're always bombarded by how great it is to pursue your passion, etc – but we've spoken with enough people to know that it's not always easy. Overall, would you say things have been easy for you?
I think the biggest struggle has been learning to drown out the noise and stay focused on my dreams. Creating art has always been such a deeply personal thing for me, so putting my heart and soul into the images I create and then showing them to the world can be an extremely vulnerable thing. I have to constantly remind myself that as long as I am creating art I'm proud of and images that my clients love, that's all that truly matters. It's definitely easier said than done!
Another struggle was learning the ins and outs of owning and running my own business. At times, the demands have felt overwhelming, especially in those beginning years. One thing I underestimated was the costs that come with running a business, like purchasing and maintaining my gear, having liability insurance, and paying taxes. I have to bring in a certain amount of money just to keep my business running smoothly and break even every year, let alone turn a profit. That is a huge responsibility not only on me, but also on my family.
When I first started out, I was so excited to be getting paid clients, that I naively considered any money I made to be a profit. But after comparing what I was making against overhead costs, like monthly memberships and purchasing new gear, it turned out I wasn't making much, if any at all. I struggled with that for a while because I thought, how can I claim to be a legitimate, successful business owner if I'm not actually making a profit? It was definitely an eye-opening experience that took a lot of soul searching.
Looking back, there have been so many times when I was tempted to quit, simply because the pressure was too intense, especially in those early years. I tend to set pretty high standards for myself, so settling for anything less than success is difficult. But I am so thankful that even during those tough times, I kept my head down and focused on pushing forward. Because this is truly a dream job for me!
We'd love to hear more about your business.
I am a hybrid wedding and portrait photographer who specializes in natural light and uses both film and digital cameras. My favorite images to capture are ones that embody raw, real moments and help to tell a story. To me, photography is all about connection. It is at the heart of what I do in so many ways.
While I absolutely love working with families, photographing weddings is where my heart truly lies. Wedding days are dynamic, challenging, beautiful opportunities to not only tell a story through the art of photography, but create tangible, lasting memories that people can cherish for generations to come. As an artist, I couldn't imagine anything more fulfilling than that.
The greatest gift for me is being able to serve kind-hearted couples, who are madly in love and radiate joy; Couples who value the beauty of marriage just as much as their wedding photos.
I am so in love with what I do, that I still get butterflies before every portrait session and wedding. Starting this business has never been about making money— it's always, always been about giving people the opportunity to create and invest in tangible memories that transcend the barriers of time. I've always told my husband, that the minute that feeling fades, is the minute I'm no longer meant to do this job. My clients deserve a photographer who cares just as deeply about preserving their stories as they do, which is why their best interests will always come first with me. All that said, I hope that feeling doesn't leave me for a long, long time, if ever. I couldn't imagine this amazing, whirlwind of a dream job coming to an end. I hope it never does.
What were you like growing up?
I've always been into art. Growing up, I used to spend hours drawing and painting with my dad, who shares a similar creative talent. I would often enter and win school-wide art and writing competitions. By my early teenage years, I was submitting writing samples for freelancing gigs online. I always dreamed of growing up to work in publishing and one day writing a book. For a long time, I believed that dream would never come true. But if my journey with photography has taught me anything, it's to never give up on a dream, even if it scares me.
In addition to art, I loved soccer, and spent 13 years playing on various teams, from kindergarten through high school. My experience with sports is where I learned the value of practice, dedication, and hard work. It's also where my competitive nature flourished, which helps keep me motivated to push forward even when goals feel unattainable. I am constantly competing against myself, and who I was last year, last month, and yesterday.
Pricing:
Contact Info: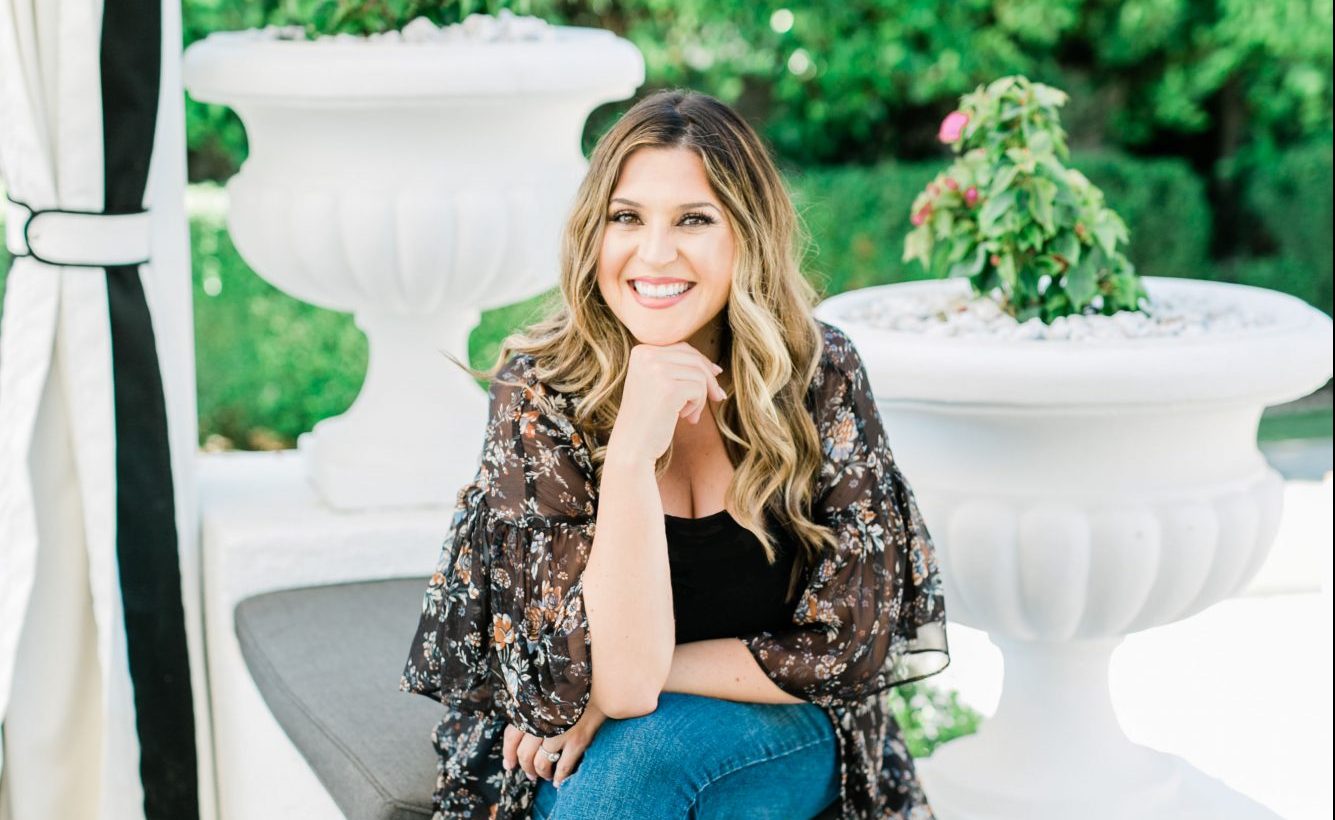 Image Credit:
Whimsie Photography (branding shot)
Suggest a story: VoyageLA is built on recommendations from the community; it's how we uncover hidden gems, so if you or someone you know deserves recognition please let us know here.