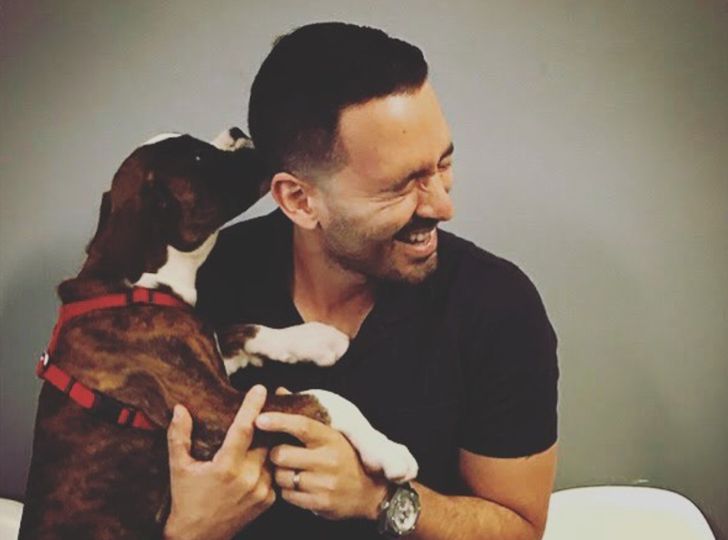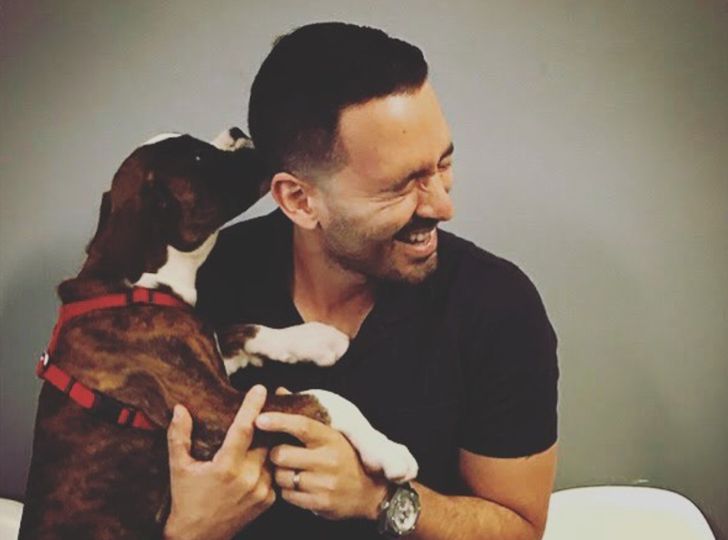 Today we'd like to introduce you to Ken Cervera.
Ken, let's start with your story. We'd love to hear how you got started and how the journey has been so far.
I was born in New York, grew up in Massachusetts, then went to Emerson College to study writing and film, and eventually made it out to LA for an internship program in the spring of 2003.
As a kid, I was always drawn to books, movies, and storytelling, and remember when I arrived in LA, and first experienced the buzz and excitement of working "in the industry."
I went from being an intern at a production company, then getting my first assistant job a literary agency, then making it to Warner Bros. and entering the world of international creative marketing.
From the outside looking in, life was friggin great. I had worked my way up, paid my dues, and now had a job at a major movie studio, and was finally able to stop eating ramen noodles, and could afford my first studio apartment with a real stove.
Then "the feeling" hit me. It's hard to describe, but I was on my way to work one morning, and remember staring out at the gardeners, construction crews, and people doing things outside, and just feeling so damn jealous. That's when I realized, I needed to make a change.
The movie industry was not for me, office life was definitely NOT for me, and I was determined to figure out how to leverage my strengths, find a meaningful path, and just build a career that felt more aligned with who I was as a human being.
That's when I made the leap into fitness full-time, transitioned out of the movie industry, and never looked back. I was always dedicated to my own fitness, and health, and considered myself a major gym rat at the time, so the idea of being able to build a life around helping people create visual change just seemed like a great move.
Then, I met Dr. Francisco Navarro, and my entire world just opened up from there. He was a long-time client, who became a friend, and is now someone I consider family.
I remember having many exciting conversations with Dr. Navarro about his vision for a mind/body health program that could be integrated into the collaborative treatment model of Mind Health Institute, Pasadena. The idea just seemed so big, and inspiring, and I knew that it was one of those rare opportunities in life where I could be a part of something that could change the trajectory of people's lives.
However, I didn't anticipate how profoundly it would impact my own life, and expand my understanding of just how powerful of an impact that movement, mindfulness, and nutrition can have on the brain.
Now, after four years of clinical experience, learning, and being coached by some of the brightest minds in mental health, I've finally found my purpose, my mission, and the peace that comes and knowing exactly how to apply my strengths to make an impact in peoples lives.
The origin story of the ResWell Program, was rooted in this journey of self-discovery for me because I finally understood that the mission was bigger, and the work I was doing was important, and I could actually see the difference I was making.
Great, so let's dig a little deeper into the story – has it been an easy path overall and if not, what were the challenges you've had to overcome?
Yes there were many obstacles, and many, many, challenges along the way. Especially during the early days, prior to the ResWell Program, where I was fighting the exhaustion of the hustle and grind of carving out a living for myself in the fitness world while watching all of my friends build their careers, lives, and families, and truly "adulting."
There was a moment in 2009, where I really felt lost, alone, and ashamed of where I was. I had this image of the life I wanted or thought that I wanted, and suddenly I had lost the big picture.
Those were some dark times for me because I no longer had the drive or the energy to sustain any forward momentum in my life, and honestly felt like a complete failure.
That was a difficult period, but an important one, because there were lessons I took away from the dark moments, that have served me well in my life, my career, as a husband, and now as a father.
A lot of what I arrived with, at the beginning of the ResWell Program, was this deeper understanding of what's really important in life.
Without this level of awareness, it would have been really difficult to make it through the challenges that we faced during those early stages of the programs inception.
In addition to fighting the uphill battle against stigma, there was also a lot of trusting in the process required to build the program into what it is today.
We listened deeply to what our members needed, and how we could optimize our services for everyone, every day, and consistently deliver the best quality experience.
Alright – so let's talk business. Tell us about Mind Health Institute, Pasadena – what should we know?
I'm the Director of Wellness for The ResWell Program at Mind Health Institute, Pasadena, and what I do best is to help keep people grounded.
Imagine walking through our doors during the most vulnerable, and uncertain time in your life, and stepping into an environment that delivers the precise brain optimized movement, nutrition, and mindfulness tools you need to find the balance in life.
It doesn't matter if you're a parent whose child is in crisis, a student whose coping with anxiety, or someone who just wants to fit into their wedding dress, you're experience is customized and curated to meet you exactly where you're at.
One of our clients recently described us best as: "The campus of strength and mental awesomeness." I really love that, because that description really encapsulates the experience of what it's like to be a part of this community.
What sets up apart of from any other movement/mindfulness/nutrition program on the planet is the depth of understanding, collaboration, and mindful cultivation that goes into every session, every class, and every moment.
People can get their fitness/yoga/meditation anywhere in Los Angeles, but they come here because we modify, adjust, and customize movement based on diagnoses, mood, vibe, energy, needs, and goals, and listen deeply to what they need because we are all different.
We understand the impact that SSRIs have on the human brain, or how high-intensity training (in certain individuals) can increase cortisol levels.
We know that somedays the best thing for us on is not high-intensity exercise, and maybe our brain requires a slow strength session, with a calming yoga cool down to settle our nervous system.
Maybe we had a bad day at the office, and we need to punch, press, pull, and go into peak performance mode, and build some BDNF (Brain-derived neurotrophic factor).
All the clinicians at MHI Pasadena collaborate to optimize the mental health and well being of our community, and that's what makes this place so special.
There are folks who come here just to get in a great workout, and some are here for 30mins of Calming Tools before their therapy sesh.
Whether it's movement, therapy, medication management, mindfulness, or nutrition, there is no stigma here, and this narrative is not just talked about, it's put into practice on a daily basis, in every aspect of what we do.
The ResWell Program is an important part of the bigger mission of MHI Pasadena which is to: eradicate stigma, educate and raise awareness around mental health, and optimize mental health services.
I'm especially proud and honored to be a part of this movement and to work with people who I truly consider family. I know I've arrived at the right place in my life when I'm excited to go to work on Monday morning, and I think this energy is something that carries over into every aspect of my life.
Is there a characteristic or quality that you feel is essential to success?
Vulnerability. It really all comes down to that. There was this beautiful moment when a parent I was working with opened up about some of the struggles they were having with their child, and their description of what they were experiencing just resonated with me so profoundly, that I couldn't even pretend to hold back my tears.
I didn't fight it and just allowed myself to listen deeply and be completely present with them in the room. Because I was vulnerable, it opened up the space for us to forge an authentic connection, and helped me to truly understand that it's not "Me helping anyone," it's just about me "walking with them."
The interesting thing here is that I'm not a clinical psychologist or a licensed therapist, yet there is an undeniable therapeutic alliance that is formed within the ResWell Program that creates this incredibly safe space.
Vulnerability is not just the most important characteristic of my success, it has been the foundation of my personal growth and development and the most important aspect of my ability to connect with others.
Pricing:
$100/50min (Private Session)
$60/25min (Private Session)
$30 (Group Class Drop-in)
$350/month (For 3x Group Classes/week)
Contact Info:
Image Credit:
Nathaniel Taylor (3x photos) -Sherri & Michelle talking, -Ken looking down at computer, -Ken & Sherri laughing
Suggest a story: VoyageLA is built on recommendations from the community; it's how we uncover hidden gems, so if you or someone you know deserves recognition please let us know here.