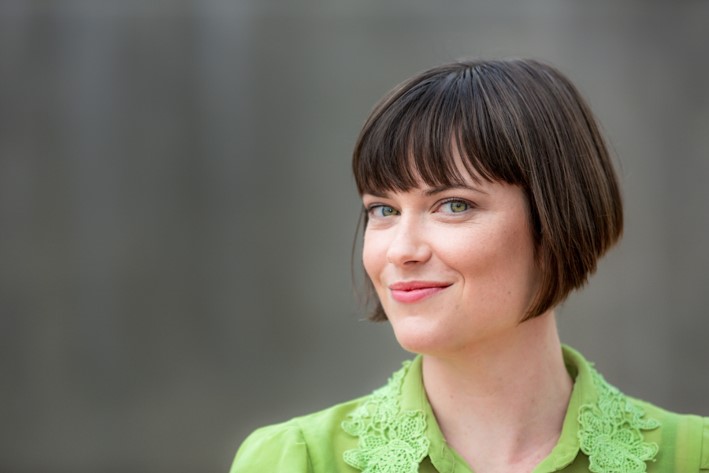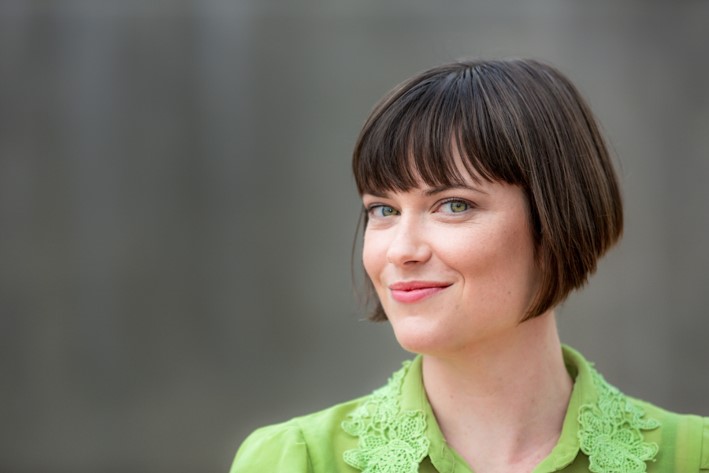 Today we'd like to introduce you to Kelly Wallace-Barnhill.
Kelly, please share your story with us. How did you get to where you are today?
I grew up in south Florida. As a kid I was very sensitive and often felt shy and out of place, but I loved to laugh, and to make other people laugh.  I took acting and singing lessons growing up, and I studied acting in college. I have always been fascinated by human behavior, especially at its extremities. I especially loved the movement classes I took in college, taught by the incredible Meade Andrews. Using my body to conjure, explore, and express nuanced states of perception and emotion was definitely a precurser to my exploration of yoga and energy work. After college, I moved to New York City, where I studied acting with the legendary acting teacher Polina Klimovitzkaya, who is basically a witch. I learned more about the connection between mind, body, and spirit there than anywhere else and it was here my first true spiritual awareness began to develop through the study of energy using Polina's "Kinetic Mind" Technique. I also began taking yoga classes more regularly and between yoga and acting I found an outlet for my anger, pain, and "existential angst" as I call it.  Yoga, energy work and artistic expression are my therapy, my medicine. (Pro tip: Don't avoid actual therapy for years like I did! It's a life-saver, and a necessary supplement to all other self-care rituals.  EVERYONE needs therapy, I don't care what your stoic grandfather says.)
In NYC, I also met my comedy partner Lindsey Gentile, with whom I have written, produced and acted in several web series, plays, and sketch shows. We both moved to LA about five years ago and have been writing and producing a web series "Timber" based on real Tinder dates. Unfortunately, the material is endless, and it truly writes itself! Our latest season is about to be released. We also started a game show podcast called "Fuck You, I'm Smarter". The pilot episode was produced by WhoHaha, an amazing new company that highlights female and LGBTQ voices in comedy. Of course, now we have to continue producing the episodes ourselves so we'll see how long it takes us to figure out technology. But it's coming soon!
Three years ago I found Liberation Yoga, founded by Christine Burke, which gave me a home when I felt very lost in my life.  I was working at a restaurant job that I really hated and slowly slipping into alcohol abuse and depression. Through the magic of some incredibly gifted teachers I shifted gears and completed a 200hr yoga teacher training there and continue to apprentice with Pagan George, who has guided my journey even deeper into yoga and energy work. I also became a Reiki Master in the Usui System of Healing, guided by another spiritual mentor of mine, Sarah Taylor. These two experiences have been life-changing and consciousness-shifting for me. The study of being a human, and how to understand and heal ourselves through our own instrument – the mind/body – is an endlessly fascinating topic and a lifelong pursuit for me, both as a performer and healer. There are so many parallels between art and healing that it's really no wonder so many performers and artists do both.
Has it been a smooth road?
Of course not! Pursuing an acting career means encountering a lot of rejection, and I am not good at rejection. It's also about doing shitty projects, at least at first. I had some weird experiences and was turned off by many aspects of "the business" pretty quickly. Pursuing a traditional acting path (if there is such a thing) became disheartening for me, which is why I was driven to create my own work. I really only ever cared about exploring things that piqued my curiosity, in doing things that feel exciting and true. So basically I'm not currently making a living acting!
I have also been working through some rather intense emotional – and therefore creative – blockages throughout my life, which is why yoga and healing work became such intensely vital pursuits for me, and continue to be my lifelines.
Learning to work with myself rather than against myself. Becoming a fierce protector and advocate for myself. Insisting on self-care. Doing things that frighten me. Challenging myself but knowing when to back off. Finding balance between the extremes where I so often like to hang out. Realizing it's not all or nothing – Grey is ok. Most of life is grey. Recognizing unhealthy thought and behavior patterns and trying to shift the narrative, but also forgiving myself when I can't. Understanding that these patterns came about out of necessity at a time in my life when I needed them and knowing I now have tools to change them. Learning how to ride the wave instead of letting it drown me. Stepping into my power. Recognizing my own worth. Getting over my self-criticism and self-doubt for long enough to do something that proves me wrong. Giving myself permission to try and to fail. To not be perfect. These have been and are some of my challenges.
We will always be works in progress, and that is beautiful and human and perfect.
We'd love to hear more about your work and what you are currently focused on. What else should we know?
As an actor/writer I specialize in humor! Although I'm hankering to get into a meaty acting role soon. But humor is something I can't help but gravitate towards. Talk about energy – laughter has incredibly transformational power.
I think my strengths when it comes to yoga and energy work is presence. Being present to the person in front of me, holding space for them, and working from a place of heart-centered compassion and desire for their highest good.
As a healer, I offer one-on-one Reiki sessions. It's a gentle form of energy healing that helps the body restore its own natural healing properties. A client will lay on a massage table and chill while I channel the energy to them, hands-on or off. The body naturally directs the energy where it most needs to go. They might experience a sense of warmth and well-being permeating their body, they may experience an emotional release, they may receive messages or images, or they may fall asleep! I also may receive messages or images, which I will share if the client is interested.
As a yoga teacher, I teach group classes but I offer one-on-one sessions or small private groups sessions. It's very individual – what does this particular person want and need? I blend elements of all my past experience from yoga training and teaching and even movement and acting work. It's all the same. It's all manipulation of energy. We each have a body and that body needs things to be worked out, moved around, and released in order to allow our energy to flow properly, in order to feel optimal, in order to become more aligned with what is true, what is real.
That's all I want to do with acting, with yoga, with healing, with everything. I want to help reveal the truth. Of course, I also want to make you laugh. That's very important to me. If I haven't made you laugh yet, I sincerely apologize for taking myself too seriously and hope I can make it up to you in the rest of this article.
I think I'm most proud of my DIY, fuck-the-establishment type attitude when it comes to career choices, which filters into my teaching style and life philosophy. No labels, no boxes, no judgments, no idols. I like to work hard, but I like to work for myself, or for something I truly care about. It's caused some strife and lack of financial stability along the way (shout-out to all the freelancers out there!) but I couldn't imagine doing it any other way. At the end of the day, I like knowing I am in charge of my own life and my own experience of this life, and I hope that through my work I can help to empower other people in this way.
Is our city a good place to do what you do?
Are you kidding me? Of course! LA is the perfect place for an actor/writer/producer/podcast host/sometimes singer/yoga teacher/Reiki healer to thrive.
I mean, I'm just starting out too but yes, I recommend starting here. I believe in doing what feels right, which is not necessarily what other people or even the person in question might think makes the most sense. So if someone is being called to start a healing business or become a performer, they can certainly find their tribe here. I think this is a very open-minded and supportive little slice of the world here, actually.
Contact Info:
Website: kwbyoga.com / timbertheseries.com
Phone: 9545935016
Email: kellywallacebarnhill@gmail.com
Instagram: @kelly_wallacebarnowl / @kwbyoga / @timbertheseries / @kellyandlindsey
Twitter: @kwbarnowl / @kellyandlindsey / @timbertheseries
Image Credit:
Chelsea Vincent Photography, Mandy Pacheco Photography
Getting in touch: VoyageLA is built on recommendations from the community; it's how we uncover hidden gems, so if you know someone who deserves recognition please let us know here.