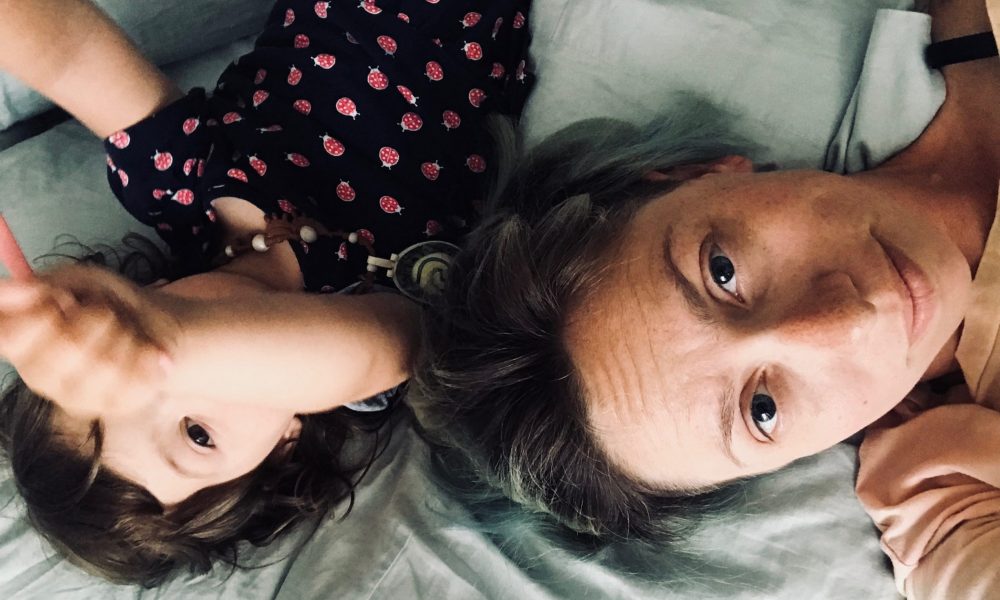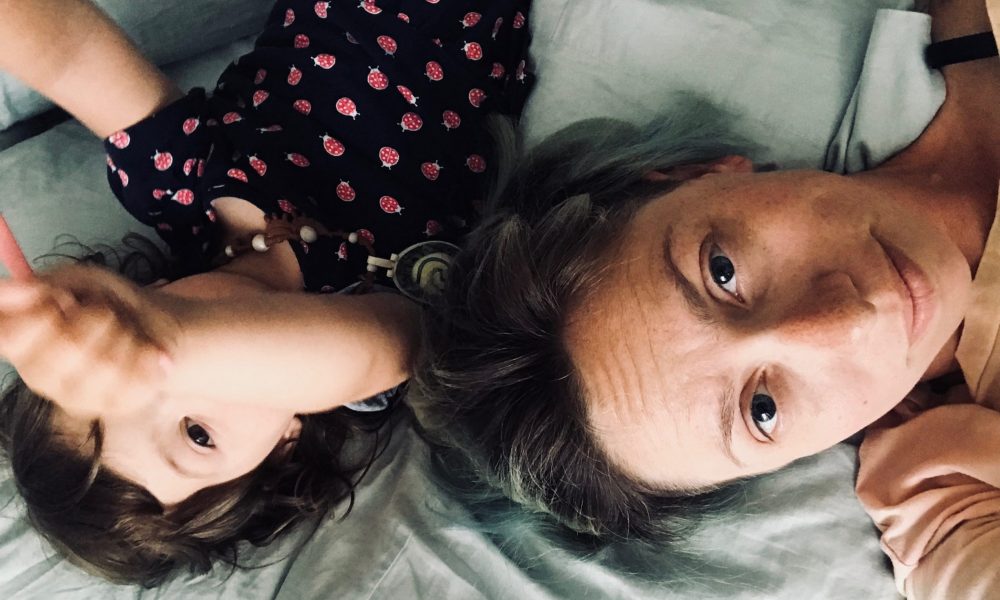 Today we'd like to introduce you to Kelly Reopelle Dwyer.
Every artist has a unique story. Can you briefly walk us through yours?
My mom is an artist. More of a designer/painter/drawer – things I've always been mediocre at, relatively speaking – so I ended up gravitating more towards photography at a pretty early age. My stepmom's sister was a New York Times photographer in the 80s and 90s, shooting everything from politics to fashion. That is where I learned my love of photography. I got my first SLR when I was 13. I recently found some old photos my grandfather took when he was in the Army, stationed mostly in Hawaii, and I now know where my talent came from. He actually gave me my second SLR, I still have it.
I ended up attending Columbia College Chicago where I graduated with a BA in professional photography in 2004. I thought that I wanted to be a fashion photographer, but after taking several studio classes, I realized it just wasn't for me. I started shooting bands shortly after graduation. I was working at Buddy Guy's Legends in Chicago, as a waitress, when one of the managers asked if I'd like to shoot a show called A Tribute to the 12-bar Blues. It's a yearly show with a ton of legendary blues performers. I agreed to do it. It was so hard but also so fun. I went on to shoot a lot more shows at Buddy's and met a legendary photographer, Paul Natkin who took me under his wing and showed me the ropes of live performance and documentary photography. Paul was the Rolling Stone's tour photographer for several decades and had his own column in Playboy. I learned so much from him and to this day credit him for instilling a love of documenting musicians and performers of all types.
I went on to shoot heavy metal and hardcore bands in Chicago and Florida over the next few years. When I moved back to Chicago in 2006, I continued to shoot music, focusing more on indy folk, bluegrass and even a little psychobilly here and there. Eventually, an old high school friend got in touch with me and asked if I wanted to shoot some photos of her dance co-op. I had never shot dance before but decided to give it a shot. I fell instantly in love and not only shot their performances but actually started to do some studio work with the dancers as well, creating promo images for them. I continued to shoot Chicago dance over the next few years, working with Art Intercepts, Ruth Page, and Synapse Arts primarily.
It was only when I moved to Los Angeles in 2013 that I found my true passion – live comedy photography. My husband, boyfriend at the time, is a standup comic, improvisor and comedy writer. I am a, for lack of a better term, comedy nerd. I came out here with a wealth of knowledge about comedy, or at least I did for a midwestern girl who lived in the suburbs. This definitely helped. I started shooting shows mostly at Meltdown Comics (RIP) in West Hollywood as well as podcast recordings for Feral Audio (also RIP) at Starburns Studios in Burbank. I was the regular photographer for Kevin Allison's RISK LA storytelling show and got pretty involved with The Story Studio for a time – shooting improv and storytelling with people like Michael Showalter and Andy Dick. Over the past five years living in LA, I've shot hundreds of standup comedians, story-tellers and improvisers. My regular shows now are Good Heroin at Stories in Echo Park and Women Crush Wednesdays at the Lab at the Hollywood Improv. Those two shows are my respite.
Please tell us about your art.
I'm a photographer, first and foremost. I've always enjoyed trying to capture the magic of other people's lives and present it in a way that is different from how others would. For example, sometimes I shoot family portraits, and when I do, I have a very specific way I do it. I do not set up lights and background and make the family dress up in matching outfits and try to make the baby smile while the four-year-old holds him. I don't make them schlep out to the middle of a field at sunset in fancy clothes right and pose awkwardly for me. Instead, I come to the clients' home (or a location of their choosing) and shoot them doing their thing, whether it's their morning routine or afternoon story time at home or an evening at the fair. All I try to capture is their real interactions. The way they look at each other, the way they play, the way they normally dress.
This may seem like a weird way for an artist who also shoots live performance, but the truth is, I do the same thing when I'm shooting someone on stage. Not only am I looking for the money shots, but the transitional shots as well. When a comedian is in their head, picking the next bit, realizing that they just hit a laugh on a joke they've been perfecting for months or years even. Those tiny looks on their faces are what I'm trying to capture. I remember when I first started shooting standup there was this one-shot I got that my comedy friends were all in love with. It was of a person who those people never really liked. They had never felt comfortable around them. But I took one of these transitional shots where they were obviously between jokes and the way my friends put it was that I had "captured (the person's) humanity in that shot." They felt differently about this person based on one photo I took. I strive to do that with every click of the shutter.
What do you think about conditions for artists today? Has life become easier or harder for artists in recent years? What can cities like ours do to encourage and help art and artists thrive?
Oh boy, this is a tough one for me. Okay, so I feel like it's a lot easier to "become" an artist than it used to. I have a bachelor's degree in photography which I'm still paying off. These days there's a lot less pressure to get an art degree, especially for a photographer. So that means there's a lot more photographers, which means more competition, which means people are unwilling to pay well for photography work. So in the end, as far as photographers go, I think it's a lot harder to make money. I'm constantly having to explain why I charge the amount I charge and I'm not super expensive at all (though I definitely should be). Comedy shows are especially tricky because most shows don't even pay the comedians, so how are they going to justify paying a photographer? It's an absurd situation.
I feel like the best way for our cities to encourage artists is to give us jobs. Find ways to employ artists doing what they do. Government programs for artists are not only a good way to support artists and the arts but to also legitimize artists. I think a lot of society, especially in our current political situation, does not view art as a necessity. They view it as an extra and thus, jobs for artists, creating public art, etc., as the first thing to cut when looking for ways to slim down a budget. My dad is the director of parks and recreation in a small city in Illinois that when I was growing up was not a great place to live. As the father of an artist, he understood the importance of art in our society and helped write grants to gather money for numerous public art installations as well as low-income artist housing with built-in studios, computer labs, and dark rooms. That small city is now a beautiful and thriving place thanks in part to programs such as these.
How or where can people see your work? How can people support your work?
I am the official photographer for Good Heroin at Stories in Echo Park (Saturday nights at 8 pm) as well as Women Crush Wednesdays at the Lab at the Hollywood Improv in West Hollywood. Attending either one of these shows is a great way to not only support me but also the diverse comics that perform in these shows, many of whom are up-and-coming. I also have a podcast called Afterbirth that isn't about photography but is very much about being an artist whilst also being a parent which is not an easy task. Rating, reviewing and subscribing to my podcast is super helpful to me. I have a website, kellyrdwyer.com where my portfolio lives. I also shoot events and documentary-style family portraits so if you're in the market for a photographer to shoot your party, or movie premiere or your kids, you can hit me up on there as well. The best way to support my work honestly is to hire me and pay me what I'm worth. That's all I'm every really asking of anyone.
Contact Info:
Address: Monrovia, CA
Website: kellyrdwyer.com
Email: krdwyerphotography@gmail.com
Instagram: kellyrdwyerphotographer
Facebook: kellydwyerphotographer
Twitter: kellythenerd
Other: tumblr.com/kellythenerd
Image Credit:
All images by Kelly Reopelle Dwyer
Getting in touch: VoyageLA is built on recommendations from the community; it's how we uncover hidden gems, so if you know someone who deserves recognition please let us know here.