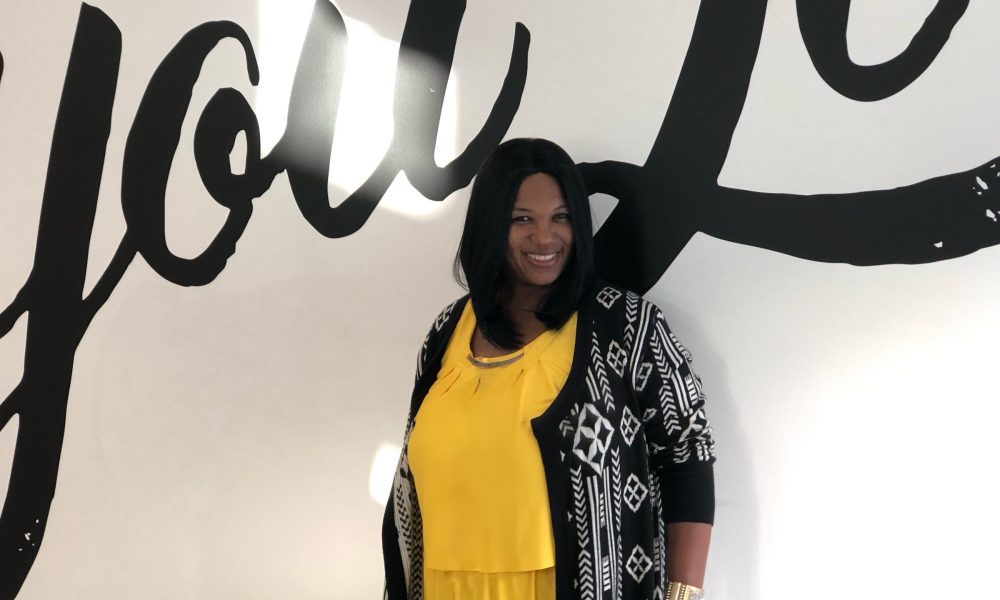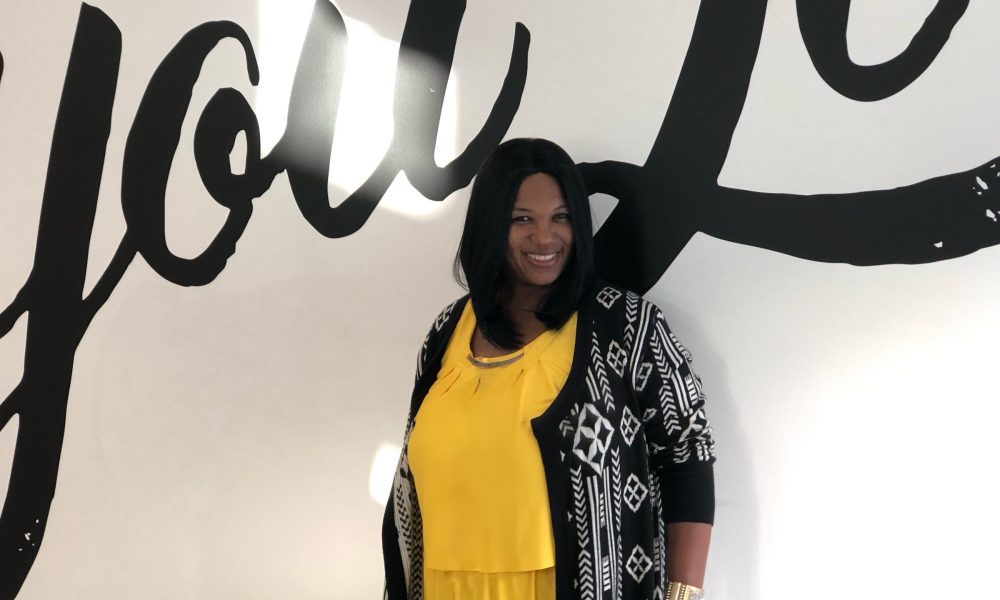 Today we'd like to introduce you to Kellie Knight.
Kellie, can you briefly walk us through your story – how you started and how you got to where you are today.
I was born in Los Angeles, California. As a child, I broke one arm rollerskating and the other arm two weeks later jumping off a roof because, in my mind, I was Wonder Woman. My parents, Raymond and Jackie, gave my brothers and I lots of love, support and taught us to reach for the limitless stars. Although a lot of hard work went into each day, I believe we had a great childhood growing up in Compton, California.
I've always had a passion for paper, reading, and writing. It all started with the non-paid public speaking gigs that I did while I attended Robert F. Kennedy Elementary school. I would recite poetry, memorize and recite speeches, perform in plays, and speak in front of audiences. I think it was then that I realized, I have a knack for this, and I really enjoyed it… writing and being creative is what I am passionate about.
I always stood out in family photos because I was the one making the funny faces or holding the over-the-top model pose, which I still do today. It's just my personality, I suppose. Or possibly "middle child syndrome." In middle school, formerly known as "junior high," I wrote plays and starred in them. Then I moved on to writing newsletters, school newspaper stories, acting in more plays and this continued throughout college.
I studied and graduated from California State University, Fresno and I earned my B.A. in Mass Communications and Journalism. I taught journalism and editing to at-risk youth in Summer programs. I was in charge of communication and anything to do with writing or editing at practically every job I held. "Let Kellie write it," was the statement I would hear most.
Life went on, as it typically does. I grew up and growing with me were my best friends of 30 plus years. I feel so blessed. I had many fun, and ridiculous jobs, invention ideas and in college met the love of my life. Currently, we are raising three awesome kids which consist of two beautiful and smart teen daughters and a handsome and smart 10-year-old son. Our son is on the autism spectrum.
That's a very tough disorder to manage; Definitely difficult for the child, but it is often quite tough on the parents and siblings with the accompanying behavior and speech issues, therapies and more. Familial support, patience, understanding, love, and kindness are so critical and necessary when raising a child with ASD (Autism Spectrum Disorder).
Because of my passion for writing and reading, I decided to write a children's book called "LJ the Little Knight: The Battle of Autism." The book focuses on the main character, "LJ," who just happens to be my son.
I thought writing a book would be a positive step towards raising autism awareness and a way to help others understand autism spectrum disorder. Not every publisher was on board with the story, so I eventually decided to self-publish and start my own publishing company called "Rolling Wheels Publishing."
The first book was well-received, so I went on to publish the second book, "LJ the Little Knight vs. Billy, the Bully." Now, I am in the process of completing book 3, The title is forthcoming and lucky me, my best friend is the illustrator. Sharon Ransfer is a graphic design genius.
Book 3 is coming out this year and is on target for release in April 2019, which is Autism Awareness month.
Has it been a smooth road?
"Anything in life worth having is worth working for." I believe this quote is from Andrew Carnegie. If the road is smooth, more people would take that path. You have to do the work. No one likes rejection, but sometimes being told "no," makes you work harder. Well, at least for me it did.
I think the first struggle was writing the book and not knowing that someone would say, "no." As much as I love writing, getting those thoughts onto paper or on my laptop and getting someone to read it and like it was tougher than I thought. The publisher gets to pick and choose which books to publish. The first one said "no." "What?!" But, I thought I had it all together. I could have quit after the 1st rejection or even the 2nd, but my parents did not raise a quitter. Ah, determination.
So, with the advice of a very smart and experienced editor at a major publishing house, I made some changes to my first book. It was purely accidental how I met her, but a tremendous help. Once I made the changes, this editor was impressed. But, I decided to say, "No." I will publish this book myself. Ah, perseverance. But I took it a step further and stumbled upon the next challenge: Learning the process to starting my own business and self-publishing my books — good thing I like reading.
Research is important, and you have to do the work. Then there is the money; it is not cheap or free because you want a quality product. Also, I had to keep in mind, we have a family that still needs to eat and have shelter, mental and emotional support and a host of other requirements. So, I continued to work full-time at USC in the Dept. of Graduate Admissions. This was a true honor. I earned my MBA degree during this process of being Super-Mom, Wonder Woman and Publisher.
I really loved working at the university, but it still felt like there were not enough hours in a day to get everything required accomplished. Eventually, that part of my journey took a turn because I was needed more at home. My family needed me. So, enter stage right, the challenge of lack of sleep. In my case, I also have a child with Special Needs, so I don't sleep much as it is. Now, if there is no time to sleep. How on earth am I supposed to dream up these big ideas? Ah, dream while you are awake.
Going the self-publishing route can be a little challenging because you are also marketing and promoting your own books and this is an ongoing thing. Then you are thinking about the next book. Then with picture books, there's finding the illustrator and editor so on. I am fortunate in that I have a best friend who illustrates and understands me and I do my own editing.
Having the support of family and friends along the way really does help the engine run smoother, but the road, as bumpy as it may be can be smoothed out with faith, perseverance, and determination.
We'd love to hear more about your business.
Rolling Wheels Publishing is a family owned company that serves underrepresented communities by providing a platform for authors to get their books published. We provide editing, illustrating, marketing and other publishing services to help bring bright ideas to print and beyond.
We specialize in publishing children's books. We also offer customary book editing services, (including sentence structure, spelling, and grammar, heavy editing to improve flow and syntax). We also offer consultative book editing services, (which includes identifying and eliminating repetition and weak narratives in manuscripts and character development).
Our mission is to produce and publish books made for the diverse world we live in. Our tagline is "Taking your imagination further," and we do this by publishing the most beautiful, well written and illustrated books that entertain and educate readers about issues that impact our community.
As a company, we are most proud of our quick and efficient turn-a-round and the ability to market books and events in a colorful and exciting manner.
Another proud moment is when the LJ the Little Knight books were shipped to the White House during President Obama's term. Before he left office, I received a personal thank you note signed by Potus and Flotus, framed it!
I believe what sets us apart is we maintain a positive, can-do attitude. We are flexible, reliable and once a commitment is made we stay loyal and see your project through from beginning to completion.
Is our city a good place to do what you do?
Los Angeles is a mecca for entrepreneurs. There is so much opportunity here. This is the place to expand, meet and network with like-minded individuals. I feel that all good ideas have a place to flourish here.
With my company, we do many things online, so people are reached online and on social media, but we also participate in several events in Southern California from Book Fairs to Women Empowerment events including ("Get Your Hustle On" which is on February 23rd in Long Beach, CA and "Connect for Success" on March 30th in Pasadena, CA). Both events are on Eventbrite.
There are also many other events like the LA Times book fair in April, Black Writers on Tour and Full Spectrum Childcare's Fashion Show. We update, support and highlight these events on our website and on social media outlets. You should follow @rw_publishing247 and @lj_the_little-knight on Instagram and Facebook. Having an online as well as in-person presence are both quite important.
This is the city to get your products, services, and ideas noticed. Starting out is always hard, but Los Angeles is where you want to be to get great ideas out there, and the beautiful people here are always looking for something new and creative. L.A. is large, but the great part about that is the diversity.
One thing our city could do to improve things for new businesses and creatives is to host more events for people to showcase what they are bringing to the table. Like a "New Business Expo," something held once per quarter or even monthly. It would be like a job fair, but for new businesses. Now there's an idea to explore.
Contact Info:
Image Credit:
Kennedy Knight, Dawn Binion Stewart, Sharon Ransfer, Soma Norodom
Getting in touch: VoyageLA is built on recommendations from the community; it's how we uncover hidden gems, so if you know someone who deserves recognition please let us know here.