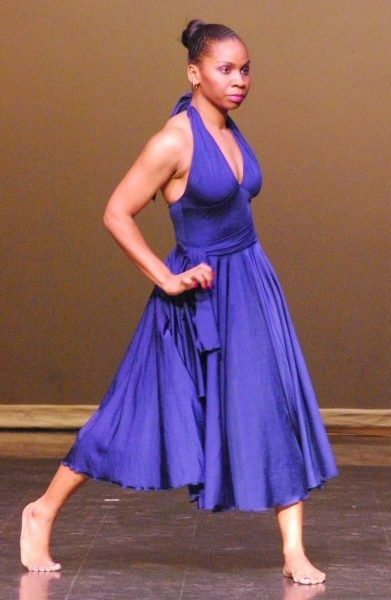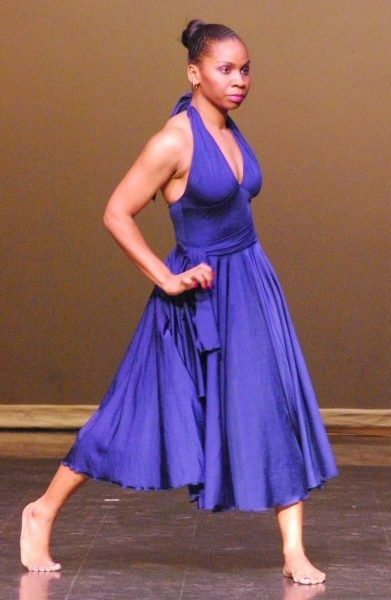 Today we'd like to introduce you to Keisha Clark-Booth.
So, before we jump into specific questions about the business, why don't you give us some details about you and your story.
Originally from Trenton, New Jersey, I began to dance at the age of 3; which is typical of most professional dancers. Starting this young allows the underdeveloped body to be molded and shaped easily. Little did I know, that dance would prove to be such an invaluable asset to my life. A graduate of Hampton University and member of the Ebony Fire Dance line and Terpsichorean Dance Company, I felt like I was ready to take on the world.
From the first day, I stepped into the classroom, my students have been my babies. True, I started very young, I was only 22 years old, but they were still my babies. I remember being in the classroom as they walked in and continued to look around for their teacher. For some new teachers, knowing that they would be educating students only four years their junior would be intimidating, but not for me. Something about this place, my classroom, felt natural.
I addressed them for the first time, "Hello class. My name is Mrs. Booth", I said. A student responded, "Boots?" "No, Booth", I reiterated. The students chuckled and that feeling of me being at home, instantly vanished. I thought, "Ok, this is weird," but soon after a student raised his hand and said, "My schedule says Clark-Booth. Is that your whole name?" "Yes," I said. "Well, can we just call you CB," he asked. I agreed so that we could begin class. I had no idea that from then to now, I would still affectionately be referred to by thousands of students as "CB". That was a teachable moment for me because although it was my first day, I learned very quickly that you have to be able to make some adjustments to accommodate the students and to create an environment that foster's success.
Today, when new students enter my classroom, they are already aware of the successes of previous students. They want the same success and that makes me feel proud of the work that I am accomplishing. They have been previously "warned" by my veteran students who know that I run a tight ship. I take pride in the fact that my students cherish the dance program as much as I do. They wish to continue to see it thrive because of all of the hard work that we have all put into it. I think an important aspect of education is Pride. When students begin to take pride in what they do, it creates an environment that fosters learning and success, and when enough students feel the same way about the same thing, it also builds a sense of ownership in the students creating an extended family.
I have been married for eighteen years to my husband Worren. I am a Christian. I have two daughters, Laila Jade and Naomi Lee and two sons, Worren Jr. and John Gabriel. I currently reside in Long Beach. I have taught Physical Education and Dance at Lynwood High School, where I authored the dance curriculum and David Starr Jordan High School. I have also served as adjunct dance faculty at Irvine Valley College, Cypress College, Long Beach City College, and Huntington Beach High School, and The Crossroads School. I am a professional dancer. I have performed with JazzAntiqua Music and Dance Ensemble for the past 13 years. Currently, I am the Director of Dance at Cabrillo High School and I have been there for the six years. I teach Beginning Dance, Intermediate Dance, Advanced Dance, and serve as the Director of the Dance Company.
Great, so let's dig a little deeper into the story – has it been an easy path overall and if not, what were the challenges you've had to overcome?
In 2002, my husband and I were pleased to find out that we were expecting our 1st child. We were so happy and of course, all I could think about was the little dancer growing inside of me. We had not found out the sex of the baby, but I claimed that she was a girl and her name was Laila Jade. I was so excited to be able to pass on my teachings and everything that I knew about dance to Laila. I remember like it was yesterday, it was a week away from our second dance concert of the year and all the students were so excited about my belly getting so round. One week before our concert on a Friday night, I went into early labor and gave birth to a beautiful baby girl named Laila Jade. She passed away 20 hours later due to respiratory failure. Upon returning to school Monday, my students noticed that I no longer had a round belly. They were just as devastated as I was, but through everyone's tears a student reminded me that like Alice Abrams' quote "In life as in dance, Grace glides on blistering feet." She said, "God took one and gave you many." She was so right.
Please tell us about Cabrillo Dance Company.
The Cabrillo Dance Company strives to bring quality performances to the main stage as provide limitless opportunities for students in the world of dance!
The Cabrillo Dance Company is no stranger to challenges, since opening their doors to the students of Cabrillo High School in 2001. They have faced numerous challenges from rehearsal spaces, financial support for costumes and competitions, and overall support. The program has evolved to not only teach students how to dance but to give the students a small insight into how a dance company is run. The students also learn how professional company members interact from rehearsals and touring. All this wouldn't have been possible without the dedicated help of Dance Director Keisha Clark-Booth.
The Company members training/classes and choreography consists of Ballet, Modern, Dunham, Horton, Lyrical, Graham, Fitness, Contemporary, Jazz, Hip Hop and African Techniques; and with this the program has evolved to sold-out dance concerts, performance opportunities outside of the school district and state, and lessons of personal and professional growth. Members of the company go on to graduate and move forward with college and some move on to join professional dance companies.
In April 2010, Cabrillo came home as the Champions of the "National Title" in Las Vegas. The Dance Company went on to win the Grand Master State Championship Trophy recently at Knott's Berry Farm. The award is the top honor for the overall winner. The Cabrillo team took first place in eight categories, second place in one category, third in another, and state titles in two separate categories resulting in the overall championship. The championship is run by Sharp International, the world's largest dance competition, and camp circuit. Soon after fresh off of their state championship win in March, the Company traveled to Las Vegas to win the national title in hip-hop, six first-place trophies, two-second place trophies, two third-place trophies and the Most Spirited Award. The Company's overall grade point average is 3.5, and company members have contributed more than 500 hours of community service during the school year.
Awards:
2010- National Title (Sharp Las Vegas Competition)
2012- Grand Master State Champions (Sharp Knotts Competitions)
*Many 1st place, 2nd place, 3rd place awards!!*
Throughout the years, The Dance Company has won countless awards, trophies, and titles. Most recently, the team was fortunate to have the opportunity to compete in the KAR National Dance Competition.
The Cabrillo Dance Company was honored to receive a donation that allowed the entire team to compete in Escondido California over a grueling 3 day weekend. The dancers competed Friday, Saturday, and Sunday in 9 categories and were able to walk away with multiple honors. Cabrillo Dance Company was the ONLY high school entered in a competition that was created for Studio-trained dancers. The results were the following:
Small Group Jazz – 1st place, Judges Award (Powerful Dance Performance Award)
Lyrical solo Che'Lyn Lane Top 1st place, NYC Invitation
Musical Theater solo Debreanna Helmage Top 1st place
Lyrical solo Adronni Willis 1st place, NYC Invitation
Hip Hop solo John Arceno Elite Top 1st place, 2nd in Region, John was also given the title: 2018 MR. DANCE AMERICA
Hip Hop Duet Che'Lyn Lane and Debreanna Helmage
Top 1st place, Hollywood Dance Invitation
Lyrical duet Debreanna Helmage and John Arceno
Top 1st place, Region Champions, HIGH POINT AWARD, 2 Pulse Dance Scholarships, and an Invitation to compete in Australia
Group Modern 1st place, Judges Award (Emotional Intensity Award)
Group Hip Hop Elite top 1st place, Regional Champions, HIGH POINT AWARD, $100 Cash Prize, and an Invitation to compete in Australia
We specialize in the comprehensive training of students with NO dance background in preparation for college entrance as dance majors and/or professional work in the field of dance.
Students are now seeking higher education as dance majors at Spelman College, Xavier University, CSUN, CSULB, and CSUDH. They are also being accepted in training programs like Alvin Ailey American Dance Theatre and Dallas Black Dance Company. Some students are already dancing and touring the country professionally for major dance companies like JazzAntiqua Music and Dance Ensemble, Helios Dance Theater, Encore Dance Company, Invertigo, Relentless Dance Company and Project21. Recently, Several students have been featured on So You Think You Can Dance.
As a company, we are proud to have achieved so much in such a short amount of time and I look forward to seeing many more accomplishments in the very near future.
Our family bond sets us apart from others. We rehearse from 1-5pm daily and we perform most weekends of the month. We are a FAMILY and they are my babies! My kids know that I am there for them regardless of what it is and that I always have their best interests at heart.
Do you look back particularly fondly on any memories from childhood?
My favorite memory as a child was playing kickball in the field next to my grandmother's home. Having four older brothers and being the youngest and only girl made life interesting, to say the least… always underestimated, I constantly had to prove myself worthy to "play". Little did they know, what they were creating. Not only do I welcome challenge, but I thrive in those situations.
Contact Info:
Address: 2001 Santa Fe Ave.
Long Beach, CA 90810
Phone: 562-951-7700
Email: kclarkbooth@lbschools.net
Facebook: @CabrilloDanceCo

Image Credit:
Weldon Spurling, Kids Artistic Revue
Getting in touch: VoyageLA is built on recommendations from the community; it's how we uncover hidden gems, so if you know someone who deserves recognition please let us know here.