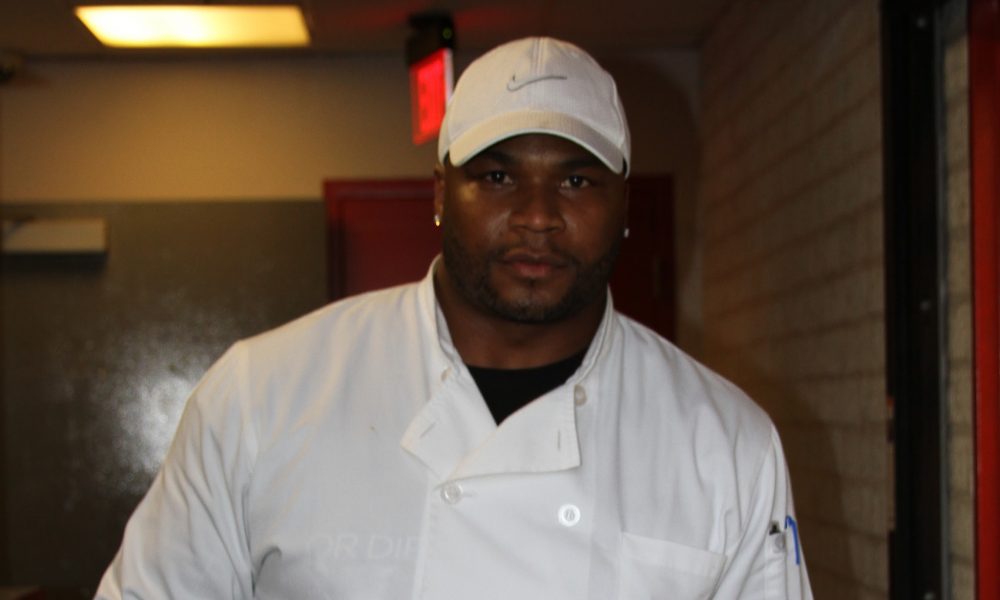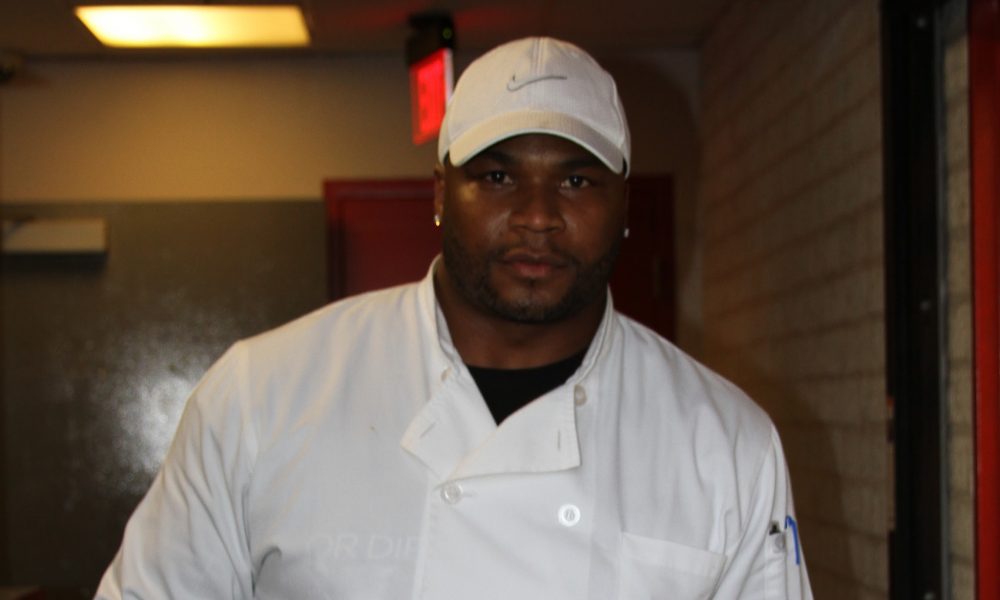 Today we'd like to introduce you to Keion Taylor.
Chef Keion Taylor was born and reared in Los Angeles. After graduating from high school, he enlisted in the United States Navy. During his 14 years in the service, he achieved the rank of OS1/E6 (Operation Specialist First Class) earning both his Surface and Air warfare pins. During his last two years, he received permission to work in the galley onboard the USS San Antonio to learn culinary skills in preparation of getting out and going to culinary school. As galley supervisor, he was responsible for overseeing 30 personnel and the daily operations and sanitation of the galley and for repairing three meals a day for over 1500 people and maintaining the highest standards of food sanitation, as required by Navy standards.
Upon leaving the US Navy, Chef Keion Taylor attended Le Cordon Bleu School of Culinary Arts Los Angeles, where he graduated with an AOS in Culinary Arts. After graduation Chef Keion went on to start Two Squares Catering with a longtime friend. In 2013, Two Squares Catering shut down operations due to Chef Keion's needing back surgery. After two years of being away from the cooking industry, Chef Keion, keeping the same beliefs that he had with Two Squares Catering, decided to start a new catering company called EaT 310 Catering. With the slogan "Making your taste buds dance," his latest venture, EaT 310 Catering, is making its mark in the LA County by ensuring customers enjoy their dining experience.
In his personal time, Chef Keion is an active member of Seth Lodge #1 and Enoch Shrine Temple #1 in Los Angeles, CA, where he donates his time to community service and mentoring young Afro-American males. As an avid sports fan, Chef enjoys watching the Lakers, 49ers and Dodgers. He also enjoys working out 4-5 times a week to maintain a healthy lifestyle and to promote healthy living amongst family and friends.
In a new and exciting venture, in 2017 Chef Keion will team up with 3 other local chefs in the Los Angeles/Orange County areas to form the mobile catering company Street Chefs. Their goal is to bring four different styles of cooking together to set the southern California food scene on fire.
Overall, has it been relatively smooth? If not, what were some of the struggles along the way?
It hasn't always been a smooth road for me on my journey in this industry. One of the major struggles for myself was finding what wanted to do in the cooking industry. Seeing that I started after the age of thirty and had a family I knew that working in restaurants wasn't going to work because of the pay. I didn't want to work as a private chef and not have time for family. So, I decided to start catering. Once I made the decision to cater, one of the biggest struggles was finding people too believe in me and what I was doing. The other issue I had was finding clientele and keeping them.
Please tell us about EaT 310 Catering.
EaT 310 is a full-service catering company. We pride ourselves on giving each client a different experience as no two clients are the same. So, what we like to do, is sit down and consult with each client about their vision for their event. Once we know there vision we can tailor a menu of their liking. We try not to limit ourselves in one style of food. However, one of my favorite dishes to make is our peach cobbler French toast with fresh vanilla bean whipped cream and our signature crab cakes. What sets us apart from others is the fact that we treat each client like family. One of the things we like to say is "Making your taste buds dance". Meaning that when you have our food your taste buds are gonna go crazy over the taste and flavor of every bite.
If you had to go back in time and start over, would you have done anything differently?
If I had to start over. One of the things I would've done is started at an early age. But I don't regret starting late because I enjoyed every one of my 14yrs in the US Navy.
Contact Info:
Website: www.eat310.com
Phone: 310.294.0171
Email: eat310@yahoo.com or chefkt@eat310.com
Instagram: @eat310
Facebook: Eat 310 Catering
Twitter: @eat_310