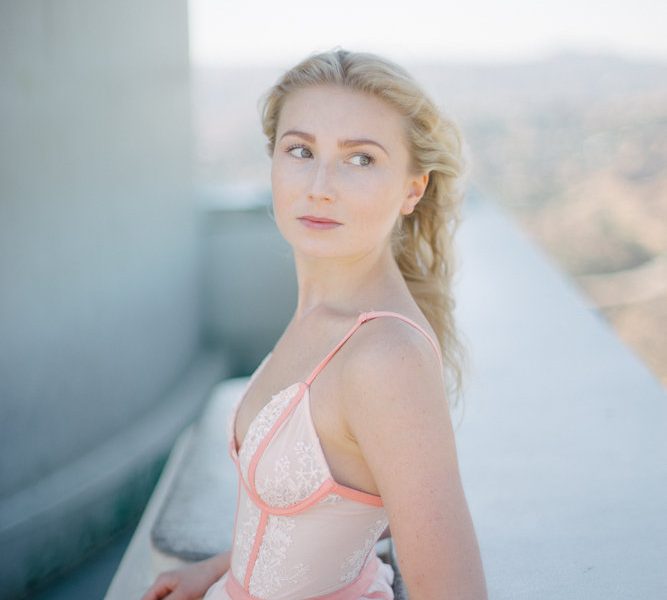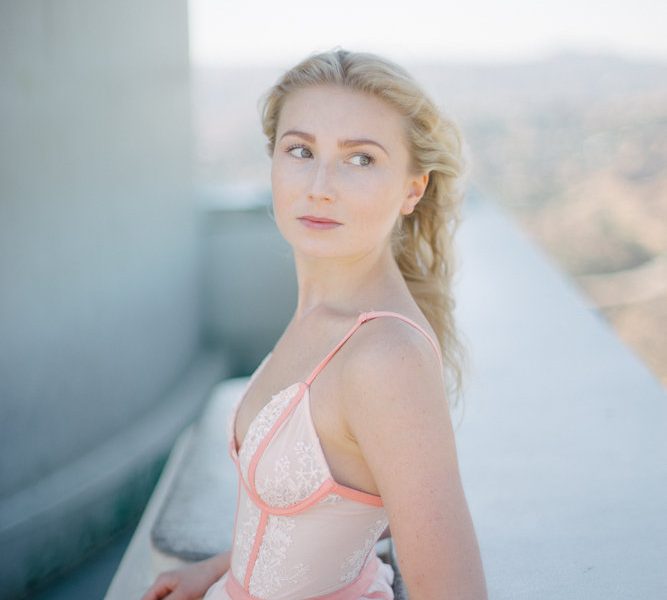 Today we'd like to introduce you to Keely Cat Wells.
Keely, please share your story with us. How did you get to where you are today?
Every Christmas, when I was a kid, we would go and see Pantomimes in the UK. Taken by my extremely special Grandpa; now 95 years old and still writing poems, making change in the world and just being absolutely amazing, and in his day an extremely successful businessman.
I recall at the end on each Panto standing up in the audience dancing full out hoping that someone may 'scout' me to be in the next production. I went to Musical Theatre classes throughout my childhood, balancing horse riding as well as I grew up as a country bumpkin on a farm.
In my teens, I moved to London to train at The Urdang Academy one of the leading dance colleges in the UK. I suffered health issues going into my second year, I was misdiagnosed, then had all sorts of complications. I finally ended up with a life-changing situation, while I was in hospital an incredible woman Ewa Kolodziejska said to me, 'what can you give' and I was like… 'well nothing! Im laying in a hospital bed feeling sorry for myself….. About a week or so later, I understood. I started an instagram account to find others going though something similar and I told my story through pictures and mostly motivational quotes and relatable thoughts, through that page I met by best friend Megan Mascard who was ironically in the same hospital, we were probably the only two girls going through what we were who were under the age of 50. But through all of that I realised the POWER of story telling. As soon as I had my health and life back I developed a lot of PTSD, which lead me to finding an escape reading acting books and watching A LOT of TV and film. I now wanted to have a voice, explore story telling on a professional level and be able to use the sh*t I was going through to help others…storytelling was the best way for me.
All that time spent isolated in illness was completely life-changing, I didn't want to go back and re-do the years I missed at college. I went straight in to work, eager to learn more about the industry; I decided to work at a very well known Talent Agency in London. First interning then moving up to be the Children's Talent Agent. I then stepped away and set up CC Associates, a UK Boutique Talent Agency.
Acting and 'Agent-ing' let me take a trip to Los Angeles, as soon as I stepped off that plane, I knew I wanted to live here. I have a small but mighty team start work at CC Associates and set up a Talent Management company in Hollywood called C Talent. This came about because I had got very close to getting a large role on a Netflix show… I got to one of the many callback stages, and one of the producers got to know about my health past issues, they asked if I still had an Ileostomy, I said it was permanent. They started to ask all these questions asking if I could still wear bikinis and crop tops and underwear, which of course I can. I said high waisted is always best, and no one can even tell. But they wouldn't have any of it and made it such a big deal, suffice to say I didn't get the job… This was a game changer!
I needed to do something about this 'crisis' that was happening not just to me but to many disabled and divers actors everywhere and had been for years! C Talent was a way I could create something that represents these people better than they ever had before, they needed people to fight for them and with them.
This also leads to the start of The Hope Council which I am a co-founder of along with the stunning Ruhi Hak, founder of the non-profit Hope B Lit. We are creating films and TV made from grants with social themes, each project has a charity attached and will spread such an important message to many. I am also a proud ambassador of the #AllIn and #Inclusion movement.
Great, so let's dig a little deeper into the story – has it been an easy path overall and if not, what were the challenges you've had to overcome?
Every obstacle and challenge that I have faced has produced some form of opportunity and made me prepared for others. (this sounds super corny but its true) People often say I'm always positive, I am flattered by that, but that is a face you learn to wear, I think everyone with an invisible illness or who has been through some sort of adversity will understand that.
I am positive the majority of the time, but I am also human! My health troubles were hands down the biggest challenge I have faced, but I won't go into that because it's a bit morbid, I will though tell you a little story that I now am able to laugh at that happen during the process of getting my visa, one of the many obstacles… To complete the full visa application, I had to get my fingerprints taken.
I followed all the procedures and had someone from the fingerprint organization (I forget the proper name of it but let's just roll with that)… Anyway, she came down and I gave her all my documentation. She then asked for my SSN, I told her this was for my visa application so I didn't have an SSN, she said she couldn't do it without it. I insisted she HAD to do it, without the prints couldn't get my visa… She hands down refused and said she would get struck off if she completed the fingerprinting…
I pulled on some acting skills I had learned along the journey and stared the waterworks… She certainly hadn't seen this before… she then looked at her watch and told me she had the plumber coming to fix her washing machine in half an hour and needed to get back, she grabbed my hand and I got the prints… Thanks to a faulty washing machine and some tears, I completed my application and got the visa.
Alright – so let's talk business. Tell us about C Talent, CC Associates & The HOPE Council – what should we know?
I am so proud to say that both my companies run on love for what they do and most importantly the love for who they work with. Our hand-picked clients are the most incredible people, they work hard and have a special something… I can never quite put my finger on what!
In the UK, CCA our agency has had clients work for the BBC, ITV and in major feature films such as Pacific Rim 2. In the USA, our management company C Talent is again a boutique company with select clients who have been on. The CW, NBC and many of them have even created their own content which has been picked up by companies such as Netflix.
I love how both of the companies complement each other, and our clients get the opportunity to work internationally. Sometimes for an actor, (I know through my own experience) moving from the UK and wanting to work in the LA market as well gets so overwhelming and you can get disillusioned when learning how different they both are.
It can often take years to figure it out, so our clients really get such a great head start. I am so excited to be able to offer representation in all areas, we have specialists managing in Music, Influencers, dancers, on camera hosts, directors and of course actors!
I personally love the clients who do it all! They really get so much of a benefit from being with us. I love the way our companies work with other industry professionals, everyone is just as important as each other, and everyone's job is crucial. Treating one another at the same level makes for slick and professional relationship.
When I win that Oscar, and when our companies go to that next level, the amount of people I have to thank will take apart of a list the length of Santa Monica Blvd. My Grandpa and my dearest mum are so supportive with everything I do; my mum even helps out at the UK company!
When I first came out to LA I did a course called Hollywood Immersive which gave me everything I needed to make the step to the LA market, I met connections, I met lifelong supporters and friends such as Adam Rotenburg, Micheal Petted and the founder of Hollywood Immersive Lilly Dawson who has been absolutely incredible throughout my journey. When I first set up the USA company, I interviewed many people for creative and administration roles. I came across Kevin Neighbours, who is my sidekick in this town, he is very talented and has been through many bumps along the road with me.
For the acting side of things, I have the most awesome manager Addison Witt who has been with me from the beginning of my LA journey and helped me land my first USA network role on ABC's Speechless, my agents at Beal Talent & Assoc are also just amazing, I have total admiration for what they do, knowing the industry from both sides of the market is a blessing.
Ruhi Hak who I briefly mentioned earlier is my Hollywood sister, she is completely selfless, we have a similar mission, and our visions put together truly make something amazing, and we will and are helping hundreds and thousands of lives, without her there would be no Hope Council, and I would be without a sister.
Contact Info:
Instagram: @keely_cat_wells, @c_talent_, @ccassociates_ltd
Like Facebook: C Talent / Keely Cat Wells / CC Associates / Hope B Lit
Getting in touch: VoyageLA is built on recommendations from the community; it's how we uncover hidden gems, so if you know someone who deserves recognition please let us know here.