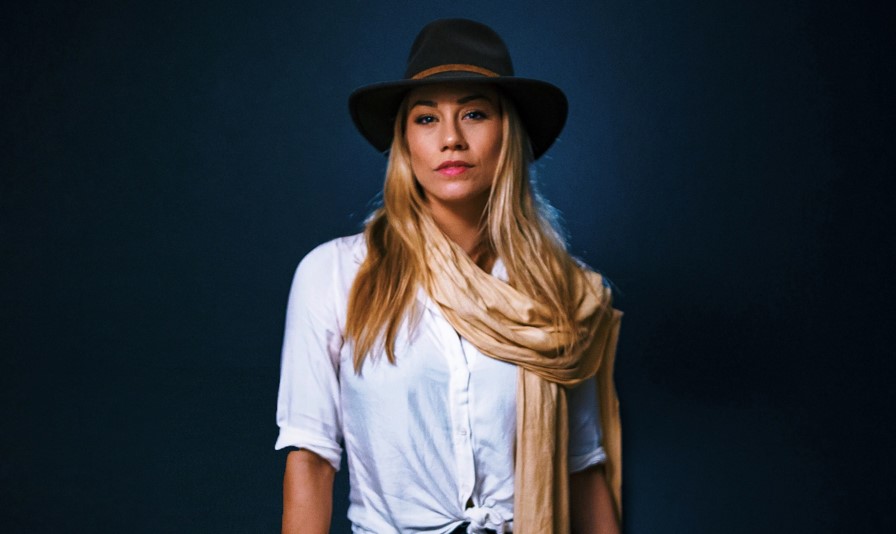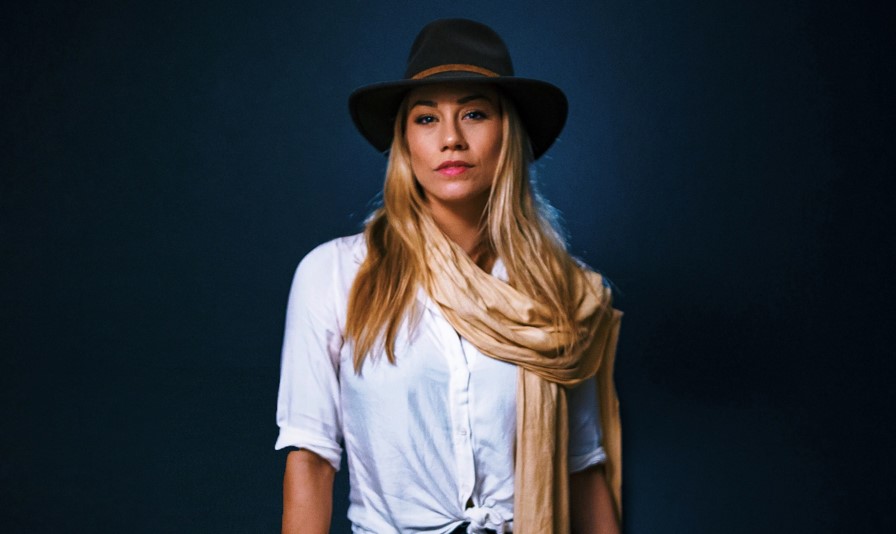 Today we'd like to introduce you to Keeley Bright.
Keeley, please share your story with us. How did you get to where you are today?
I can vaguely recall some of my first memories as a child, and they're of my dad's voice saying "quiet on set." He was then and still sometimes is now an Assistant Director for the motion picture industry, mainly working on commercials. I remember visits to set when I was as little as three, following him around and echoing his instructions to "stay off the wires" and "rolling!" There was something so exciting in the air, the potential of what could be created under the hot lights of the sound stage, that even then at three years old I could sense it, as I trotted around on my stumpy little baby feet. The camaraderie amongst the crew was magical and it was brilliant to see at a young age such craftsmanship in the behind the scenes. Such a large group of people on the same page working together with the grace of the royal ballet, moving these large camera apparatuses through the air effortlessly (back then the camera setups were a little more intense then they are today). Everyone knew their job, their counts, and performed it with utter perfection, and I couldn't get enough of it. I loved visiting my dad and I was so proud of him because it was so awesome to witness him working. That was the beginning and I began taking acting classes, going on auditions, and booking. I enjoyed being a part of the magic and at that age, I couldn't write much or run a production, as my dad did, but I could definitely smile, talk, and move around, so being in front of the camera was the place that made the most sense.
I worked for a while as a child, but left the industry to pursue school, sports, music, and being a kid. I'm happy I did because I ended up having many experiences outside of the entertainment industry such as playing piano and violin in an orchestra in middle school, playing a ton of sports in high school, including golf (how's that being a kid?) and being involved in almost every student body organization, continuing on to playing collegiate volleyball and getting my bachelors of science in Kinesiology. Those are some of my major highlights, but trust me there are many more moments of taking on random challenges that were way off of this journey, but alas I'd love to keep it brief. I knew I always wanted to return to the industry, but I'm so thankful I didn't feel like I needed to stay in that lane my entire life to qualify for a career in it later on. I'm sure many people think what a random off-path journey, but with every experience I have I gained priceless lessons that make me who I am today. I love how full of everything my "getting here" has been.
As I became more cognizant of my maiden name Bright and who it dated back to on my father's side, getting back into the industry seemed like I was connecting to my great grandfather (who I'd never had the opportunity to meet) and old Hollywood in its golden glory. My name Bright comes from my great grandfather John Bright, who co-wrote the unpublished novel Beer and Blood, based on their eye witness accounts, that later was turned into a screenplay and became the basis of the 1931 film The Public Enemy, starring James Cagney. In 1933, Bright became one of the ten founding members of the Screen Writers Guild. I recently found myself working a job on the Warner Brothers lot and as I looked around at all the stages and buildings there, knowing that most of the films my great grandfather worked on were with Warner Brothers, I wondered if I was walking in the same footsteps as him, literally.
After graduating from college I knew the best way to get back into the industry was to work on my craft, thus I signed up for classes. I trained at The Second City through their Improv program, at the Upright Citizens Brigade through their Improv program, and studied scripted acting at the Margie Haber Studio. I also worked one-on-one with such wonderful coaches as Vincent Chase and William Morgan Sheppard, both of whom were great friends with each other, incredibly skilled, absolute characters from historic Hollywood's golden age, and will be greatly missed. I learned so much from those two vastly different coaches and it was with such luck that I was imparted with some of their classic knowledge of the industry.
During this time of study, I was auditioning, because the best way to gain experience is with experience. I also worked a smattering of other jobs here and there, all within the service industry, which made me the humble, fast-paced worked I am. I'm glad I waited on tables, tended bars, and bussed dishes; there's dignity in that sort of service and learning to take care of others. Life is so much more fun when you enjoy each stage of it, whatever that stage might be. You never know when it's going to change and how that change will come. Each audition is an exciting open door and the potential to what lies on the other end is up to you and how you behave through that situation. I've gone on auditions that have led to work, obviously, but they also have led to wonderful friendships, valuable mentorships, and most importantly being cast on a show that already had such cast members as my now husband. I never knew going into any of these auditions that I'd come out the other end with such joys, but I know showing up prepared for it, hoping for the best, and seeing where it goes, leads to such exciting and life-changing outcomes.
Today I am an actress and a writer. I mainly work in comedy, not just because I'm Jewish (shout out to my mom here), but because I love laughing and the joys of life. I'll work in other genres because being creative in any theme is fun, but comedy is where my heart soars. I also recently became a mom myself… remember that cast member husband I mentioned? Well, we were very creative with each other and made another one of us! Each day is different for us while we are running around LA helping each other make it to jobs, screenings, or whatever else pops up in our busy and ever-changing schedules, but what does keep the consistency is our commitment to each other in our marriage, to our baby in her nap and feeding routine, and to living out our lives as good people. This is grounding and I wouldn't change where I am today for anything. I am excited for each new day and each new challenge it brings. The industry is tough, and life can be even harder, but if you are grateful for the good in your life, strive to be better, and keep that a consistent practice in your daily life, you will be grounded and you will be whole.
Has it been a smooth road?
No, honestly no, it hasn't been a smooth road, but I've been known to be ridiculously optimistic. I enjoy the ride, no matter how many challenges may arise, the fun part is navigating through the struggle to come out the other end better. The way I see it, the destination is the goal, but the journey is the fun. The most exciting stories to watch are the ones with great journeys, where you don't know if the protagonist is going to get their desired outcome or not, but you're hoping that they do; you're rooting for them to win. I've had many moments that seemed like they were going to be groundbreaking for my career. Great meetings, new professional partnerships, stellar auditions… and then the plans change, the projects lose funding, promises are not kept, auditions are still stellar, but it went to someone else. Things happen and there are a ton of moving parts in this industry which is why you can't get too hung up on anything. Just do your job at whatever point you're at, that's all you can ask of yourself. If you're in this industry, then do your best job to prepare yourself to audition well, after that it's out of your hands. Be professional and courteous, you never know who you are talking to or who is watching. Enjoy your life without the contingency of "making it," because life should bear much more value than that of monetary and social success.
So, as you know, we're impressed with Keeley Bright – tell our readers more, for example, what you're most proud of and what sets you apart from others.
I'm known for rising to the challenge in many aspects of my life which transfer over into my business as an Actress and a writer. I enjoy learning new skills and talents for roles and a lot of times I'll be approached during the job, sometimes right before we are about to record, to see if I have that skill. If I don't, I'm honest about my lack in that area, but I ask for a chance and a little time to acquire it. Of course these are all small sorts of things like learning quickly how to sing a renaissance song in French with decent pronunciation or learning a few chords to a song to play on the guitar (yes, these are all some recent examples of things I didn't know how to do right before filming and being asked to do them). Luckily I've had the wonderful opportunity to work with patient and encouraging directors that get excited when I'm willing to jump into the unknown and try it out, even if I might fail miserably in front of an entire room of people waiting on this now-needed skill. Thankfully I've managed to pull it off most times. I think this is what I specialize in, not setting limits for myself. I don't make unreasonable or dishonest promises, but if I'm allowed the time to try to see if I can accomplish something that I currently don't do, I love taking the opportunity up. It is thrilling for me to push myself into the unknown and be hopeful of a good outcome.
My husband can attest to this as this is how I approached labor and delivery. I was excited to do something many calls "painful" and "hard". I wanted to prove I could do it and do it the way I wanted to, which was without any pain medication (no epidural) and without yelling or screaming because in real life I don't like making a scene or being dramatic, it's just not naturally me. I set my heart and mind on my goals and did it exactly the way I wanted to, I rose to my own challenges. I'm not sure if this shows my maturity in the ability to hone my focus for accomplishing new tasks, or my immaturity to prove others wrong about myself and what I can do. Either way, it's been fun to rise to the challenge and I've come out stronger for it.
Let's touch on your thoughts about our city – what do you like the most and least?
I'm from Southern California, I grew up in "The Valley" and now I work at different locations all over L.A. This is my city. I traveled around for a few years nationally for a touring show and visited many of our countries great states, all of which I enjoyed, but this is my home. There are times when I hate L.A., mainly because of the traffic and the cost of living, but I will always love it because my family is here and it reminds me that there is no place like home and there is definitely no place like L.A.
Contact Info:
Image Credit:
Patrick Dwyer, Jeff Ellingson, Stan Eng, Maury Phillips, Joe Quintanilla, Shaun Piccinino, Christine Celozzi
Getting in touch: VoyageLA is built on recommendations from the community; it's how we uncover hidden gems, so if you know someone who deserves recognition please let us know here.