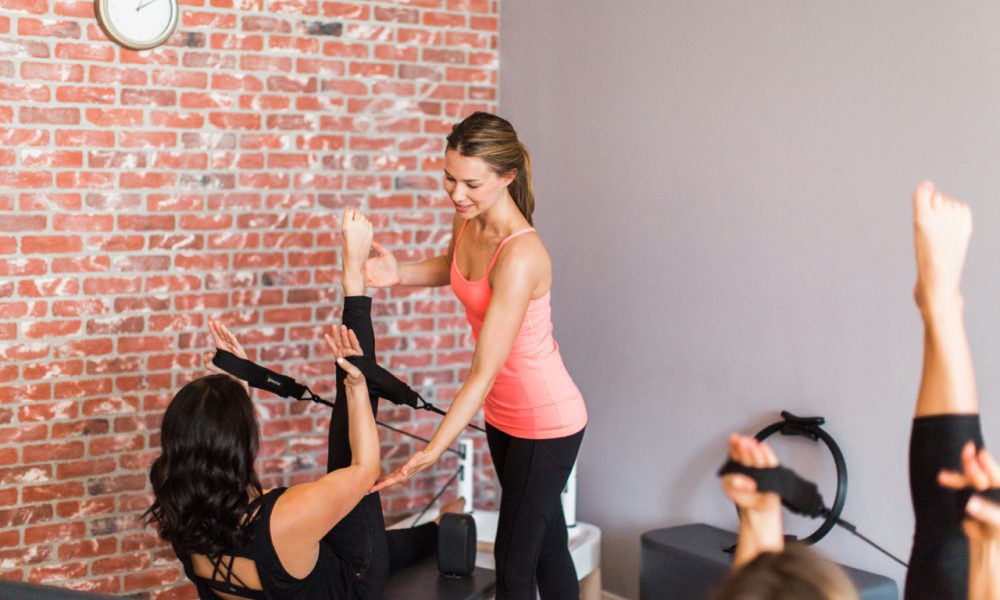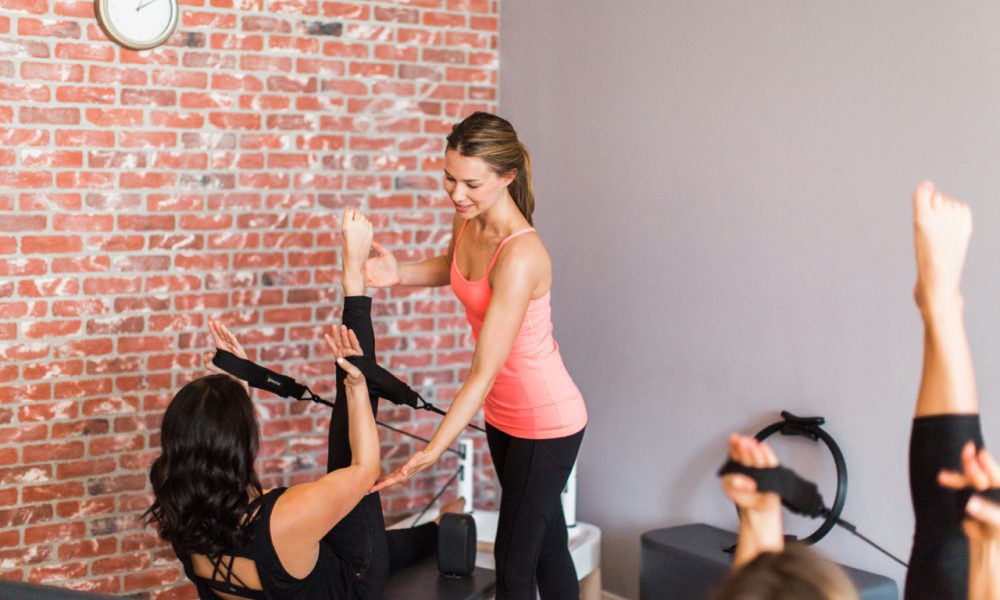 Today we'd like to introduce you to Keary Ann Bixby.
Keary Ann, please share your story with us. How did you get to where you are today?
I am very passionate about personal fitness. Everyone's body has different needs and finding the right program is my specialty. I founded two Los Angeles-based health and wellness businesses and have been involved in health and fitness since an early age. I played both basketball and ran track throughout middle and high school. My love for conditioning the body followed me from Georgia (where I grew up) out to Los Angeles where in 2003 I began my Pilates career. I completed my first teacher training course in 2004 and opened my Pilates studio, Playa Pilates, in October of 2004. Opening a business at 24 years old is a big risk, but luckily I was naive and fearless! Also, I really loved Pilates. It was a one of a kind method that I was completely captivated by at first sight. I continued my education and became a certified Pilates instructor through Pilates Method Alliance in 2008.
I was so incredibly lucky to have met some wonderful mentors that took me under their wings providing me with encouragement and support throughout my early years as an entrepreneur. Having great advice and the best professional services recommended I was really able to thrive.
In 2010, I opened Yoga Vista. Yoga was a new fitness modality to me at the time so I really wanted to learn as much as I could to be able to provide a great Yoga studio to the community. I completed over 200 hours of Therapeutics, Chakra, and Graduate Modules through Mukti Yoga School to enhance my knowledge of ancient texts, philosophy, yoga therapies, and strategies for living a yogic lifestyle.
My entrepreneurial spirit found that opening both companies allowed me to combine my passion for business, teaching, and wellness by sharing my knowledge with my clients on a daily basis.
My love for both personal health and my surrounding community makes helping each student reach their ultimate fitness goals extremely rewarding. There is nothing better than seeing the feeling of accomplishment through a huge smile across my clients face.
I recently sold Yoga Vista to create space for my family after becoming a first time, Mom! I currently enjoy running Playa Pilates including the daily interaction with clientele and staff alongside teaching workshops and training throughout the year.
Has it been a smooth road?
Smooth Road?! Is that even a thing?!
There have been many mistakes… many trials and errors! The two that come to mind right away are the financial struggles during the 2008 collapse of the economy and learning how to manage people.
Starting in 2008 and continuing through the next couple of years my studio had to reevaluate our service and make changes to stabilize the business as we waited out the economy crisis. Pilates is a "luxury expense". We are the first thing on a client's list to go when people need to cut back spending. At the time no one knew what was going to happen and so a private Pilates lesson was not always a priority. We offered more deals, took small pay cuts, and added more feasible options. In the end, everything worked out because listened to our customers and adjusted for the market conditions.
My biggest personal and professional struggle was learning how to manage my staff of 8-10 independent contractors. Young small business owners have to wear multiple hats from operations and marketing to customer service and bookkeeping. I didn't realize that managing staff would be a major part of my duties as a business owner. I also didn't know at the time how to adjust my approach for different personality types. I have since used an entrepreneur group and multiple books to learn techniques which help me communicate more effectively with every personality type. Don't get me wrong… I am still a work in progress, but in the last 12 years, I have learned so much. I now have the best instructors that anyone could ever ask for but it took time, patience, and dedication to build and grow an industry renowned Pilates team!
We'd love to hear more about your business.
Since 2004, Playa Pilates has been the premier provider of individual and small group instruction. Our modern boutique style studio specializes in programs personalized for individual fitness goals. We have recently purchased the latest equipment offered by Balanced Body allowing for the best movement and modifications for any body type. The Pilates equipment uses spring tension to both strengthen and support the body while it learns to move more efficiently. Pilates will continually challenge a student to focus on strengthening their core all the while conditioning their mind and body to work together, creating a well-rounded workout for their entire body.
We stick to offering just pure Pilates (no hybrids or made up exercises here!). I am most proud of the level of instruction we offer. We can take on professional athletes or work with clients who need advanced rehabilitation.
I believe the reputation and professionalism of our instructors set us apart from other studios. Everyone works really hard at Playa Pilates. Each instructor comes in very early and works late into the evening to provide optimal hours for all out client needs. They always put the clients first! Also, all of our teachers continue their education to make sure we have all the latest research to bring to our clients.
Is our city a good place to do what you do?
I think Los Angeles is a great place full of opportunity for a small business owner. It is also a city that thrives on health and wellness. Both were integral in the success of Playa Pilates!
Contact Info:
Image Credit:
Chloe Moore Photography