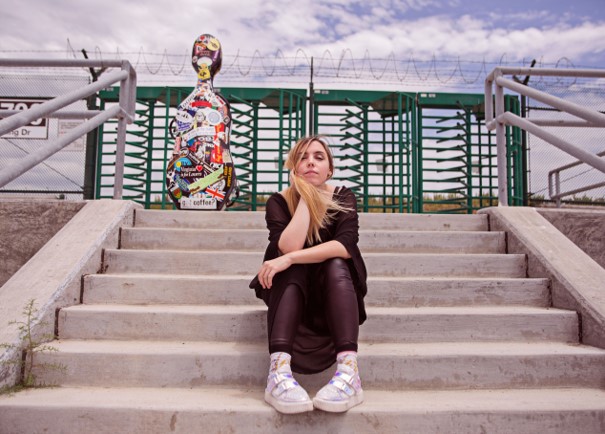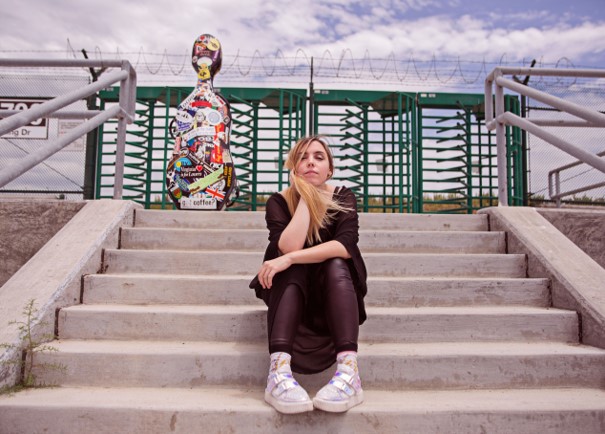 Today we'd like to introduce you to Katt Newlon.
Katt, can you briefly walk us through your story – how you started and how you got to where you are today.
To be honest, cello was an accident. I wish I had one of those romantic stories about finding music, but the truth of it is that it was mandatory where I grew up, and my first choice was actually the viola. There was very little ceremony in the whole thing — the teacher came in and called roll, we took turns shouting words most of us knew nothing about, and that was it; we were locked into an instrument. When she finally got to me, cello was the only one unclaimed, so I took it.
For a long while after, my dedication game was pretty weak. It wasn't until my senior year of undergrad where I finally realized music was my truth. In the end, all it took for me to commit to committing was to finally have a teacher who took me seriously as a player, no matter how hard I pushed against it. He was the catalyst I needed in order to consider music professionally, so with his direction I applied to audition for grad school. I went into my audition delightfully underprepared (mind you not by choice, this was all very last minute), and managed to snag a spot at The Royal Academy of Music.
I moved to London that fall for my Postgraduate program, and it was the best thing I could have done for myself. Turns out, I had picked somewhere I didn't quite belong. The classical tradition has its way, and as the American student entering without a conservatory background and a more abstract idea of what playing cello could be, I just didn't fit into their idea of "cellist". I was bullied by fellow cello students and on the receiving end of, "why are you here" regularly by my advisors, but I'm so unbelievably thankful for that. It forced me into a perpetual state of doubt and question, and whilst in the sea of that turmoil, learn how to overcome and really believe in myself and my abilities. It's truly where I found my feet as a musician.
I really do think that's one of the most valuable lessons any musician can learn. We can be trained to play the absolute tits off our instruments, but if we don't believe ourselves capable, truly capable, from the very depths of our own tenacious spirits, the psychological aspect of this career becomes forfeit. No one owes you anything in this profession, and if you're working for outside praise and affirmation, you'll always find yourself behind. A lot of what we do is inside-self work, and I cannot stress the importance of that enough.
Overall, has it been relatively smooth? If not, what were some of the struggles along the way?
There have definitely been some bones thrown my way by the universe and I'm grateful, but the road hasn't always felt smooth. I don't think anyone's ever has.
For me personally, I would say the obstacles have been primarily because of myself and how I was mentally assessing my progress and development. Part of my experience has always been feeling on the outside of everyone else, and as a student, that manifested in a constant feeling of needing to prove that I belonged, both to my colleagues and to my professors.
The tricky bit here is that ego takes over from the heart once your motivation becomes being recognized and not actual betterment. The truth though is that hollow art means nothing. What took me ages to realize is that authentic depth is what makes something special in the first place. To me, musicians are vessels of emotional exploration for anyone who needs a safe space to feel, so when you play solely to prove something, in my opinion, you've already lost the point.
So I was my own struggle, primarily. I realized that when I finally understood that performance actually holds a deeper importance than simple recognition and accolade. Once I let that go, a whole other world opened up to me. I was finally able to exist solely in the sonic, and for me, that's a beautiful place to be.
Tell us about your business/company. What do you do, what do you specialize in, what are you known for, etc. What are you most proud of as a company? What sets you apart from others?
Technically speaking, I'm a classically trained cello player. What that means to most people is that I play a really big guitar, with the added shock factor of knowing where to put my fingers down on a fretless fingerboard. The reality of this statement though, if I'm doing my job properly, is that I can read a secret code and make you feel things with sound. Deep levels of communication without speaking? As an innately shy person, I think that's pretty dope.
Most days I like to think of myself as a musician, but what I'm finding is that encompasses very many things in the modern era, most beyond the realm of "just playing". I toggle my roles with varying enthusiasm, depending on what's in front of me and if I'm caffeinated.
Picking something that sets me apart from every other cellist in this city is tough, though — truly. Every single player I have met since moving here is incredible. We're all very individual in our playing, and that's always such an interesting thing for me to hear.
If you had to go back in time and start over, would you have done anything differently?
I would have put a hard stop on comparison and fear.
I'd be the first to admit that I cared way too much about how other people perceived my abilities. I didn't want to be seen as less than, so I just opted not to be seen at all and coasted right on through, never trying or taking anything seriously.
Giving the outside that much power over my own life I think held me still for longer than I would have liked. If I could start over, I'd tell myself early on not to fear living loudly. Dimming your light for others is nonsense; we should turn down for no one.
Contact Info:
Email: kattnewlon@gmail.com
Instagram: @kattnewlon
Image Credit:
Ro Rowan, Dario Griffin, Mehdi Hassine
Suggest a story: VoyageLA is built on recommendations from the community; it's how we uncover hidden gems, so if you or someone you know deserves recognition please let us know here.