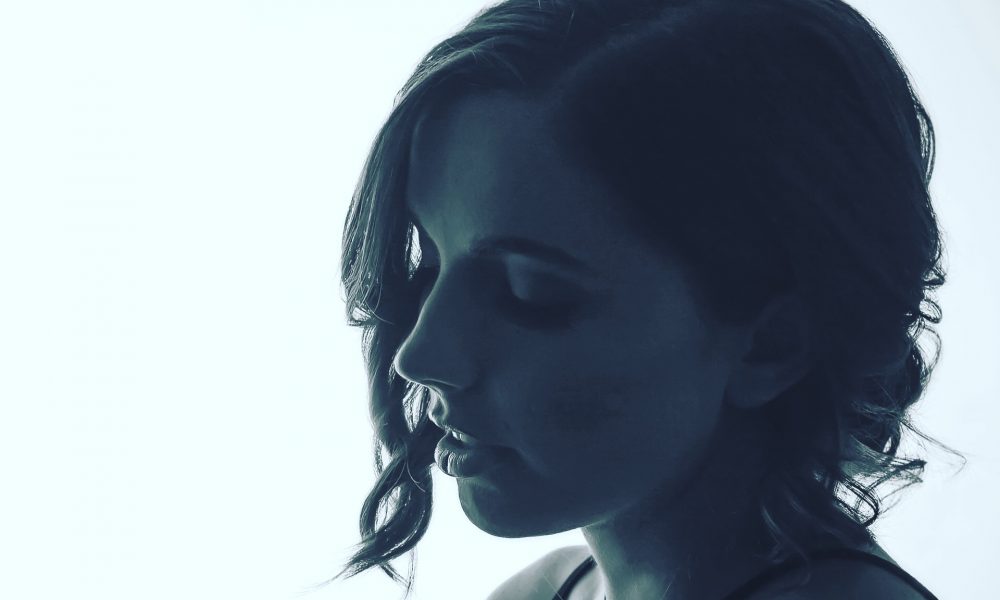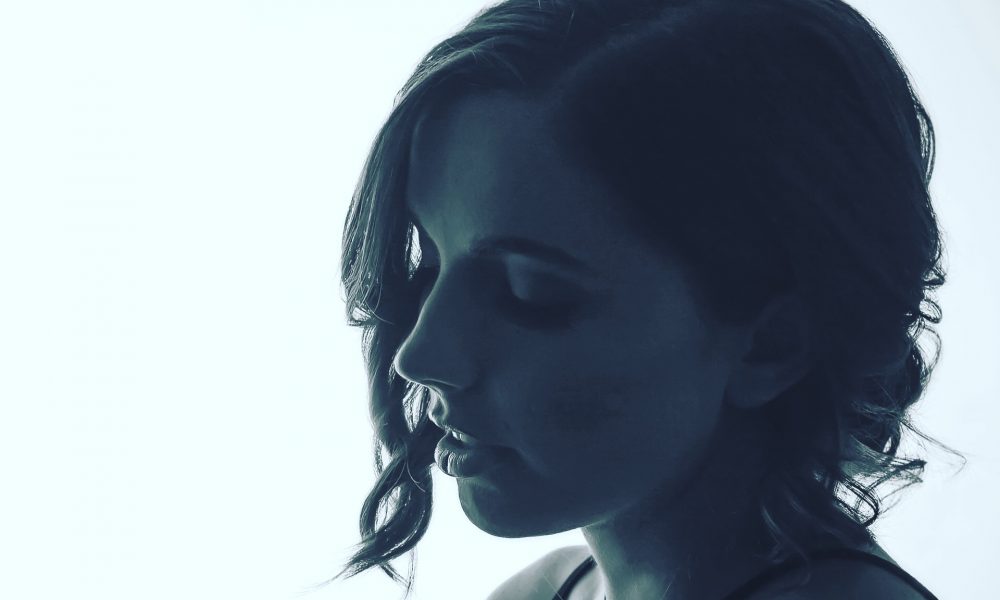 Today we'd like to introduce you to Katie Stump.
Katie, can you briefly walk us through your story – how you started and how you got to where you are today.
My fascination with music began at a young age. My dad would play guitar while I sang and made up nonsensical songs in the garage. I would sing Christmas carols and Beatles songs with my extended family, listening in awe as they sang in perfect harmony. I thought it was what everyone's family did.
I loved music deeply, but as I grew up, I never really imagined it as a career. Education is also big in my family, so I remained focused on studying hard with the hopes of getting into a great university. All the while, I was regularly writing songs on my guitar in my bedroom.
Before long, I had written journals and journals full of songs. My mom (to this day my biggest fan) wanted to have some nice recordings of me and my songs that she could listen to. Just something simple, "for posterity," she said. So, she and my dad booked me a few hours at a local studio as my 16th birthday gift.
And, that was it.
From the moment I stepped inside, I loved being in the studio. I loved the idea that a song I imagined in my head and wrote down on a piece of paper could be recorded and turned into an actual product. I loved creating arrangements, analyzing mixes, trying four different guitars to get just the right sound. I was hooked on creating. And I never stopped.
Thanks to all those years of studying, I was able to attend USC – a top university that also happened to have one of the best popular music programs in the nation. It was here that I finally began to consider that music could be my livelihood. I learned Clapton guitar solos, Big Mama Thornton vocal riffs, how to write band charts, use Pro Tools, decipher music contracts, arrange horns and strings, and everything in between. I also made lifelong friendships with people I continue to work and succeed with today.
I was overflowing with brand new knowledge and excitement to take on the music industry. I had had four years of intense practice, study, and creative experimentation under my belt, so naturally once I graduated…
I had no effing clue what to do.
The music business (on the creative side) is nothing like other industries in that in the beginning, every single individual is an entrepreneur. You scrounge for and secure your own opportunities, curate your own team, calculate your own risks – there is no track to follow. It's a total free for all.
So, generally, the first few years are usually a bit of a cluster, riddled with post-grad anxiety.
I started doing what seemed like a natural next step – writing with as many different people as I could, as much as I could. I started building relationships with other songwriters, writing with producers for the first time, and building a new catalog of songs. I learned what "toplining" was and immediately felt my creativity open up. Writing lyrics and melody "on top" of an existing track allowed me to have my hands off the wheel when it came to chord structure, tempo, and overall feel. I was able to dive more deeply into creating more interesting melodies and honest lyrics.
I began to gravitate toward one producer's tracks in particular – he had a dark and melancholic, yet rhythmic style that I just loved, and started to notice that the songs I wrote to those tracks were the most personal I'd ever written. Simultaneously, I started getting hired to write toplines to dance tracks. Again, as I wrote, I began to notice a deep honesty that I hadn't found in my writing before.
Something about removing myself from being the "face" of these songs helped me step back and actually be honest. It was then that I began to consider the idea of using a pseudonym when I released music instead of my own name. Something to help me prioritize the art over fear of judgment and help remove the filter I'd been putting on my own music for so many years.
Thus, BLÜ EYES was born. I began releasing music again, featuring on more and more dance tracks, and developing my sound. Just as I started to see a glimpse of a direction for what this project could be, I got a call from a college friend of mine.
My friend, the most incredible guitar player I've ever known, told me she'd been gigging around town with an all-female country trio called Honey County that was looking for a new member. I absolutely loved every minute playing with her back in college, so I jumped at the chance to play with her again (and get paid to do it). The band was already regularly booking shows at The Troubadour, Hotel Cafe, and tons of other venues in the southern California area, and it was amazing to be a part of something that already had momentum behind it. For the first time, I wasn't alone in my musical endeavors, and it was exciting.
For the next three years, I toured the world with this band. We played shows for 8,000 people, ten people, and everything in between. The three of us slept in airports and drove rental cars through the night and loaded our gear in and out of motels like it was our job (because it was). We played festivals and morning news shows and military bases and colleges and all other venues that would have us. We hustled hard. And after three years of it, I was flat out exhausted.
In all the craziness of my band life, I began to miss what got me into music in the first place – the creative process. I saw my friends back in LA doing the writing hustle, landing cuts with major label artists, rocketing far past me in their writing abilities, forming relationships with publishers and signing deals. And I was jealous. As I was weekly racing through an airport to catch a connecting flight to play for an indifferent crowd of 15 college kids, they were the studio making magic every day.
This desire to get back to my roots of writing (as well as many many other factors) led me to make the most difficult decision I'd ever made – to leave the band. It had been my whole life for what seemed like so long and those two girls had become my sisters. I broke many people's hearts in stepping away – which as a people pleaser is something I absolutely HATE doing – but I knew in my gut that it was absolutely the right decision for me and my future.
Since then, I have been able to dedicate 100% of my focus to my BLÜ EYES project, and it's been incredible. I finally took the deep dive I had always wanted to take into production and started building my own tracks from the ground up. I began tapping back into being brutally honest with my lyrics, but this time, while also being the producer. I took what I learned about branding and social media while I was part of the band and applied it to my own platform. And most of all, I started to feel myself truly ENJOYING my job again.
As I felt all of these elements coming together, I decided to give myself a challenge – to write and produce an album. At the time I'm writing this, I am about halfway through this challenge, and I can honestly say it has given me the most purpose and direction I've felt in a long time. I'm having so much fun, learning more than I ever have, being driven crazy, and feeling like I've accomplished so much and have so far to go all at the same time. I'm so immensely grateful for all the experiences in my life that have brought me where I am now because I wouldn't be where I am or who I am without every single mistake, every course correction, and every unexpected lesson I learned along the way.
We're always bombarded by how great it is to pursue your passion, etc – but we've spoken with enough people to know that it's not always easy. Overall, would you say things have been easy for you?
So far, my journey has been a road of many sharp, winding turns, requiring constant re-calibration and adjustment. While I have certainly dealt with people that have screwed me over, manipulated me, and tried to stifle my confidence, I'd say the biggest "struggles" I've faced have been internally motivated – wondering if/when I'm going to get where I want to go, struggling with self-worth, etc. For the most part, I've been lucky to have been able to either find or create opportunities for myself that keep me moving, and I've truly learned something from every venture I've taken. The most valuable lesson I've learned as a creator is to never stop creating, no matter what. For me, when I'm feeling anxious, uneasy, or unsure of myself, it's usually because it's been too long since I've written a song. Creativity gives me purpose and fulfillment, thus allowing me to let go of the opinions of others, and instead simply focus on doing what fills my soul.
Can you give our readers some background on your music?
I am a songwriter first, as well as a producer, vocalist, musician, and entrepreneur. There has been a chapter of specialization in each of these elements in my life so far, but since I am in the middle of making an album, I would say I am currently specializing in songwriting and production. I also frequently work for hire as a vocalist and/or guitar player for final tracks and demos.
So, what's next? Any big plans?
Honestly, I used to spend so much of my time thinking about the future, and all it ever did was scare the bejeezus out of me. Lately, I've been trying to focus more on enjoying where I'm at now, and appreciate the time I have to slow down, breathe, and be creative. It's been very rewarding, and while I do have big hopes and dreams for the future, I'm doing my best to prevent my big plans from overshadowing my present.
Contact Info:
Image Credit:
Bryan Vorkapich, Chris Garwood
Suggest a story: VoyageLA is built on recommendations from the community; it's how we uncover hidden gems, so if you or someone you know deserves recognition please let us know here.