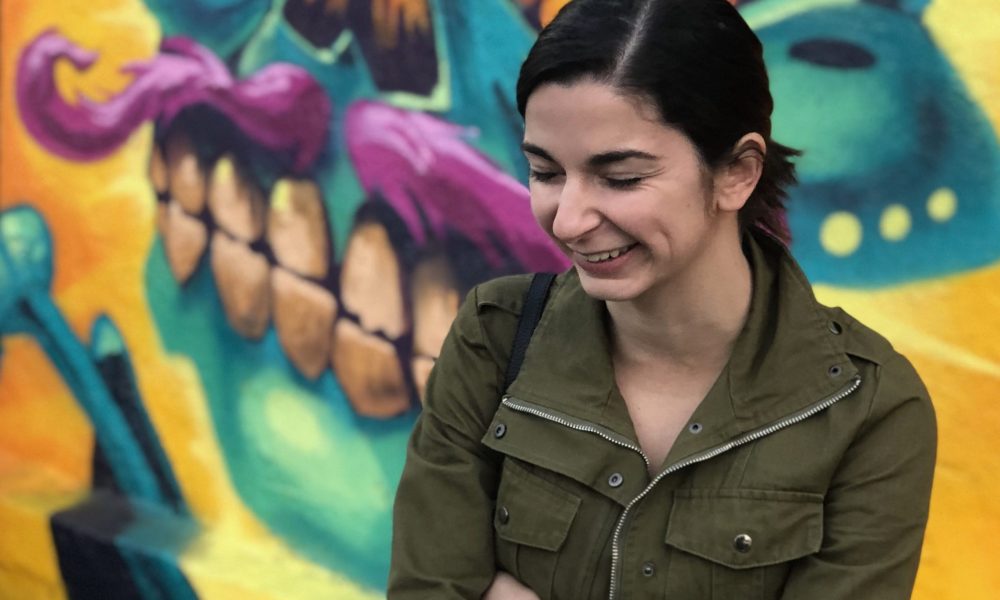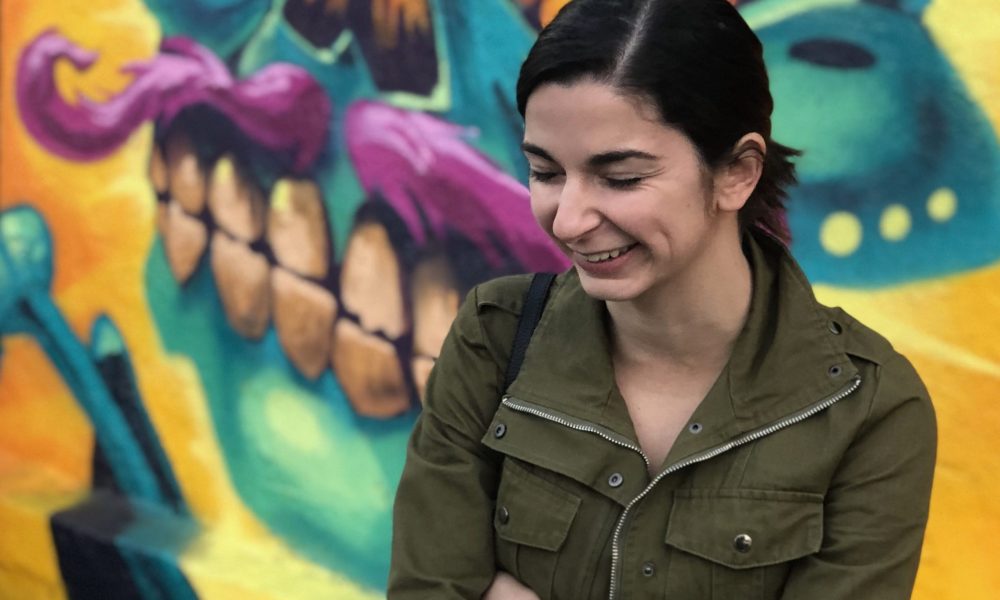 Today we'd like to introduce you to Katie Rodriguez.
Katie, can you briefly walk us through your story – how you started and how you got to where you are today.
It all started in Mrs. Ledon's first-grade class production of Charlotte's Web. A young girl was asked to play Fern and there was no looking back. In all honesty, I can't remember a life where I was not in love with theatre. Whether that was performing in shows at school, or forcibly making friends and family film sketches with me. I was born in Miami, Florida and the dream was always to move to New York (still is – if we're being totally honest). Junior year of high school, I auditioned for a panel of colleges and received quite a few callbacks – only one was in New York. Summer of 2009, I received that big envelope from the American Musical and Dramatic Academy. I walked into Senior year knowing I'd be moving to NY the next fall – the Senioritis was REAL.
I absolutely loved every second of my training in New York. The people, the city, the teachers, the crying in public. All of it. I learned so much about a craft I only had a basic idea about. Time was up on my conservatory training and my parents gave me an ultimatum: You can move to AMDA LA to receive your degree, or you are homeless on the streets of NY. They were kidding… but were they? My earthquake fearing self hopped on that flight to LA!
LA was a challenge for me. I wasn't enjoying school as much. I was not a fan of living in Hollywood. However, when graduation rolled around, I took a realistic look at my bank account and decided New York would have to wait! Right out of school, I was cast in a production of Hamlet (not Ophelia but a plethora of supporting players). This was a complete nightmare of a situation. I mean horror story. The longest six-month process of my life. I now tell myself if I could survive that, I could survive anything. After that, I found myself doing the rounds at community theatres all over LA. Some of them paid, most were for free. I was playing incredible roles alongside wonderful actors but wasn't moving anywhere in my career – not too many CDs and agents willing to drive to Ventura and Orange County. During this time, I was part of an improv group called Imaginary Circumstances. At some point, I convinced myself that SNL was my dream. I enrolled at The Groundlings and poured my life and savings into it. I thoroughly enjoyed this training and met some of the most hilarious humans alive! At the end of the day, I felt unfulfilled. That is when I turned to Antaeus Theatre Company to return to my roots. I enrolled in a Shakespeare class with Scott Ferrara (loveliest human to ever live).
At the end of the class, I asked if he had any advice for me. I felt stuck. He asked me why I wasn't auditioning at bigger theatres. Why I wasn't trying to get into Equity houses? I had no answer for him. I was scared. If I couldn't get into those theatres, my dream was dead. He then told me that he saw me as a peer and not a student. That was a game-changer. I continued taking classes at Antaeus (Armin Shimerman and John Sloan are brilliant). In the meantime, I dragged my butt to every EPA (Equity Principle Audition) I could. Because I was non-union, I'd get there around 6 am, wait around all day and typically not get seen. FINALLY, on a 6 am day, I was seen at A Noise Within. I had been there for hours. I was exhausted and shocked that the Equity monitor called my name. Geoff Elliott (artistic Director) was in the room and I was beyond nervous. I began my monologue and completely blanked. Asked to start over. Got about 75% of the way through and blanked again – this had NEVER happened to me before. I sheepishly apologized and thanked him for his time. I began walking off the stage when he said: I like you. I 'm going to bring you back. I'm still not sure how or why that happened, but it did. And he did bring me back. Exactly one year ago, I walked into A Noise Within for the first rehearsal of my first Equity play.
Last weekend, I closed my fourth show with the company (making me eligible to finally join Equity) and I could not be happier. In the course of this year, I also received a callback for a Broadway show – I did not book it, but LAWWWD was that the confidence booster/hope-filled moment I needed. I worked on staged readings at two theatre companies I greatly respect. I also became a founding member of a new theatre company: Not Another Theater Company. Once I let go of the fear of rejection (because it is inevitable) and listened to my heart, the work has presented itself more often. To be clear, this is after six years of sweat and tears and shitty day jobs and mental breakdowns and A LOT OF NO's. The six years were also filled with my incredible family and friend's endless support!
Great, so let's dig a little deeper into the story – has it been an easy path overall and if not, what were the challenges you've had to overcome?
Ha! Being an actor is not a smooth road. I don't think it ever will be. It's a never-ending process of growth. For the first time, I have some confidence in the fact I've chosen this path, but that doesn't mean the crippling self-doubt goes away completely. Seeing friends and acquaintances have their careers take off is incredible! It also turns the brain to comparison mode. A very dangerous mode to be in. Though comparing is tough, the constant rejection has to be the biggest struggle for actors. It's exhausting. The NO I struggle with the most is when I can tell the casting director thinks I'm not "Hispanic enough" for a role. I literally had a CD interrogate me about my heritage. "Where are you from? Can you even speak Spanish? Where exactly in Cuba are your grandparents from?" They were incredibly skeptical of each answer. There is a great wave of diversity happening, but there is still so much wrong within it. If you don't look like Sofia Vergara or Frida Khalo, you're not Latina enough… News flash: Sofia Vergara dies her hair to look "more Latina". Latins come in all shapes, sizes, and colors! Welcome to my Ted Talk…
The solution? Which I am still working on every day – is to not take it personally. There is a reason you didn't get that part and it probably has nothing to do with you as an actor or human being. Keep your head up! I am beyond blessed to have the most supportive family EVER to back me up on the rough days. Whoever is your support system, reach out!
Do you look back particularly fondly on any memories from childhood?
For whatever reason, the first one to come to mind is of my grandma sitting on the sofa with headphones on. I had just gotten an iPod for my birthday and my brother and I had shown her how to use it. She was bopping her head around. I stopped to watch her when suddenly she began singing: I'M ON A HIIIIIGHWAY TO HELL! She would be mortified to know this story is out there. This is the same grandma who took a sharpie to my prom picture and drew horns, a tail and pitchfork on my date who had broken up with me over a text message.
Contact Info:
Website: katierodri.com
Email: katie_rodri@yahoo.com
Instagram: @myfairkttt
Image Credit:
Craig Schwartz
Suggest a story: VoyageLA is built on recommendations from the community; it's how we uncover hidden gems, so if you or someone you know deserves recognition please let us know here.