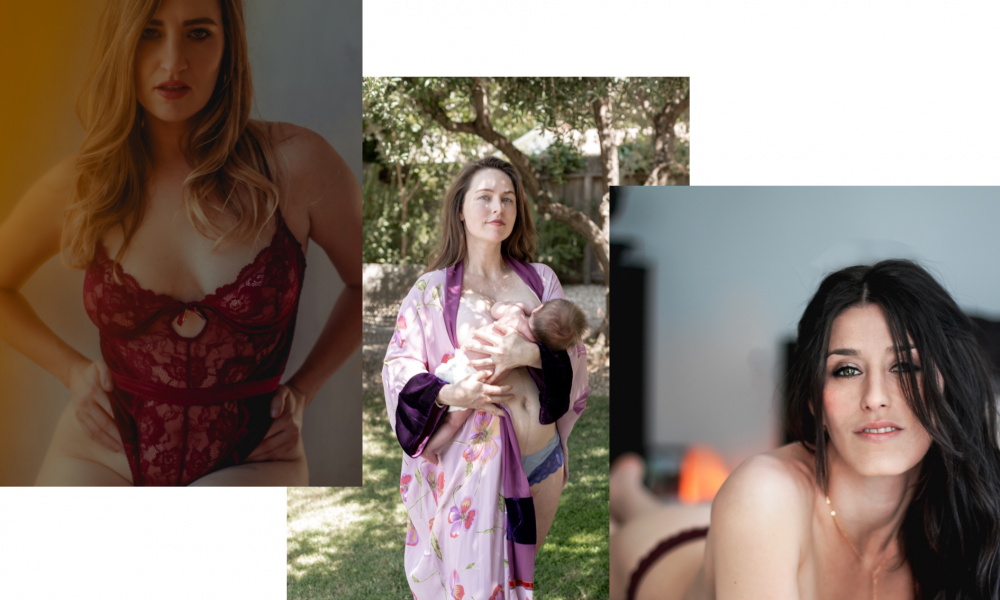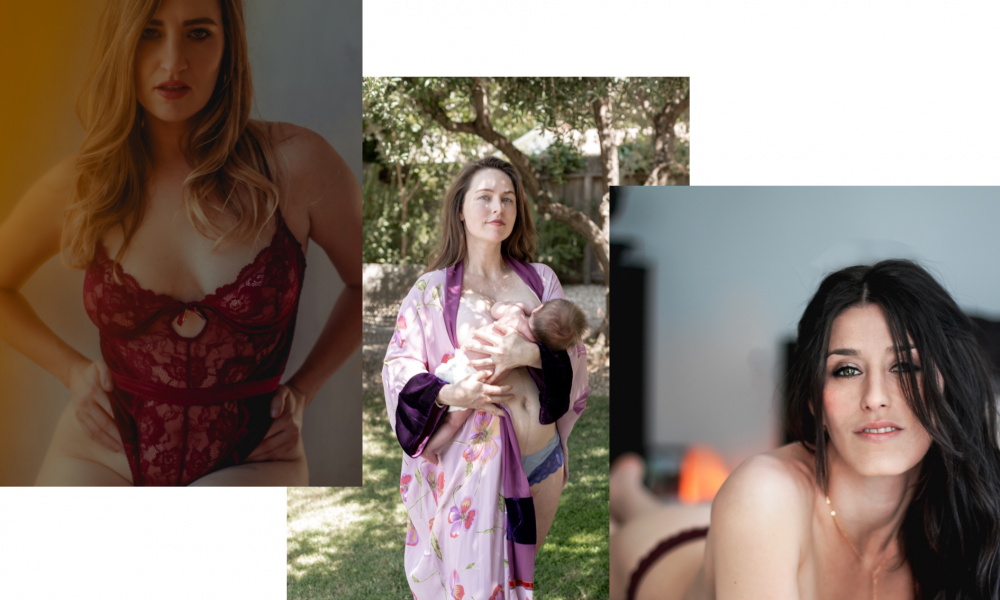 Today we'd like to introduce you to Katie Roberts, Lindsey and Sugar Sloane.
Katie, Lindsey and Sugar, please share your story with us. How did you get to where you are today?
Katie: I started as a nurse working in television on screen and behind the scenes, then also in the hospital. I worked for six years before I had a year full of injuries leaving me unable to work. It started with a foot fracture, to a torn herniated disc, to a kidney stone, then finally a concussion. It was a really strange time in my life, as I grew up as an elite gymnast and was a very active adult. What I learned was my body was trying to tell me something and I wasn't listening. Through my research and listening to my healing body, I realized that all my injuries were on my left side – the feminine side. The feminine side indicates the ability to ask for help, to receive and surrender, then also to listen to and trust our own wisdom. These were without a doubt my biggest weaknesses. Now in my injured state, I had to learn how to be the patient, to allow others to contribute and care for me, to listen to my inner wisdom and learn how to trust my gut… or my pussy… which leads me to Clit Talk, the show and sisterhood that has forever changed my life.
There I was, at Sugar Sloane's bachelorette party with a houseful of empowered, sexually liberated women while I stayed in my comfy clothes doing my physical therapy, still moving slowly from my back injury and cooking food for the house with my best girlfriend, Lindsey. Naturally, the party broke out into a catwalk for our bride-to-be (lingerie we had all gifted her). Then she opened a gift from our friend Eve – wasn't a slinky nighty – it was a book called PUSSY: A Reclamation by Regena Thomashauer and a Yoni Egg. Now, I never talked about sex, would never say the word pussy, and had zero idea what a yoni egg was… or even what the word yoni meant. I was clueless, seriously repressed and had never experienced a group of women sitting around laughing, crying and revealing raw unabashed secrets of their bedroom life. Then out of nowhere Lindsey shouts, "we should start a show called Clit Talk!" From there, the rest is history. The #metoo movement launched at the same time we were hopping on a conference call for our book club reading PUSSY: A Reclamation to reclaim… well, our pussies. Our conversations had so much depth, value and we were all discovering a deep intimate relationship with ourselves. So with my skills running a production, Lindsey's sound technical skills, Eve's word-smithing, my music producer husband, Sugar's slick design skills and a wild bunch of women, our conference calls turned into organized podcast with a cast of nine, all with different stories of what getting in touch with their sexuality and sensuality had started to inspire in their life. We were "Clit Talk. The sex-ed you wish you got… and then some."
Before flashing forward, we want to acknowledge the powerhouse group of women, our Pussy Posse, who worked on this project for the last two years and still circulate on the show – Eve who's written over 80 episodes, Tamiko who brings her business mind and grounds us in seasons 1-3, Crystal who's inspired all of us to grow, then Melody Willow and Jade who brought so much heart and hilarity. As we all know, life flourishes take us in different directions and working for free on a podcast that pumps out content every week is actually a huge commitment. Without their countless volunteered hours and raw on-air sharing, Clit Talk would not the sisterhood we've become. Today, we are a full-time cast of three. Lindsey, Sugar and I host the podcast with a cast of amazing rotating guest stars, past cast members and our significant others.
Lindsey is our quit-witted, ballbusting songstress who throughout the show opens herself up to exploring the Kinsey scale, what monogamy means for her and showing up as a women committed to pleasure whether she's in a relationship or not. Then there's Sugar, who's hilarious and daring. At the ripe age of twenty-five she opened her marriage to a committed non-monogamous marriage and is a leader in this type of community who she shares about unabashedly. For me, I was someone who didn't enjoy sex, never masturbated, was terrified of getting pregnant, grew up Catholic and sex was something that even me and my best girlfriends never talked about. What I started to notice as I read Pussy: A Reclamation was my back pain started to get better, my depression started to lift, and the thought that I was going to be in chronic pain for the rest of my life began to dissipate. I was holding so much tension in my yoni that I believe it literally blocked the flow of energy and I needed to… I'll just say it… start masturbating to release the pain in my back. We're quite the trio committed to lifting shame around sex and sensuality for every Cliterati (what we lovingly call our fans) by digging into our sexual past to heal trauma, explore everything sex and sensuality has to offer in life and keep sharing our journey. There's so much power in authentically and vulnerably telling on yourself. We've all grown together.
We've had Fran Drescher, Candice King & Kayla Ewell from the Vampire Diaries, sex workers, authors, actors, porn stars, sexperts, doctors, therapists, we even did a whole season going into the field to try every taboo sex thing we could then hop on the air to talk about it. Our show is not just for women, it's for men and everyone who falls anywhere on the spectrum. We are the Sex and the City of talk shows and we provide sex-edutainment for those seeking to climax into personal freedom in every area of their life.
Overall, has it been relatively smooth? If not, what were some of the struggles along the way?
We didn't know the first thing about doing a podcast, not to mention organizing a cast of nine women in a podcast format. The word 'clit' is censored on all internet platforms. As we progressed, we found that 'cock' and 'dick' were allowed. This just enlivened our message of equality and that CLIT IS NOT A BAD WORD! Men and women listen to our show and we're really looking to be a platform for gender harmony and pave the way for men and women to powerfully talk about sex and live a pleasure filled life with no shame.
Then also the anonymity factor. Talking about such sensitive topics and many of the women not wanting to reveal their true identity. Lindsey and I were the only non-anonymous members of the show. As the show went on, the anonymity held us back with our audience who wanted to put a face to the story. Just as of the beginning of this year, Lindsey, Sugar and myself are face forward and fearlessly standing behind our mission that what we're talking about isn't taboo, it's important to normalize conversations around sex. So we're OUT!
Then for Lindsey, Sugar and I who are still hosting the show – revealing the intimate details of our lives has come with its challenges. Recently the struggles we've come up against in our personal stories include…
Lindsey started the show in a serious long term relationship and as a stepmom to three. She shares her entire journey of ending that chapter, moving on and how she discovered to look newly at what it means to be single and empowered in your 30s. She is committed to redefining what modern relationships and modern family look like today.
Sugar always comes with a can of drama and inspiration paving the way for the committed non-monogamous community. As you can imagine, this has not been an easy road. Through this process of finding this new lifestyle she's healing past trauma's of sexual assault and owning the power of no.
Then for myself starting as a woman who couldn't enjoy sex, never masturbated who now has a pleasure practice, a fruitful marriage and is a new mother – I still struggled with connecting intimately with my husband. Tugging at that thread of repression revealed a memory that I buried and that was the covert way that I was raped by my boyfriend in high school. I realized that I didn't have the education to identify rape unless it was a violent sexual assault. Healing sexual trauma is a big thread through our show for men and for women. We're all living with sexual trauma and the degree should not disregard the impact it has on your everyday life. We're committed to freeing people from this pain they may not even realize that they have and infusing pleasure into everyday life by sharing our stories.
Please tell us about Clit Talk.
We specialize in sex-edutainment and freeing men and women from the shame they have around sex and their sensuality.
We are most proud of the difference we've made for our Cliterati. Our fans write into us with their most vulnerable stories and breakthroughs in the most intimate parts of their lives. People attribute our show to saving their marriages, we've inspired women of all ages to discover want they want and ask for it in bed and to experiment and fantasize, we've had men come on to talk vulnerably about their hangups about sex and how to approach these types of conversations in our current societal climate, among many many other stories all over the globe. Our free Pleasure Course has given people access on how to start creating their own pleasure practice.
We're proud that we have alpha women who have started a business together to inspire other groups of women to be able to work together and create prosperity and change in the world. We're disrupting the slut shaming, competing for spotlight and have learned to utilize the power of working as sisters to see our deepest passions in life materialize.
What sets us apart is our diverse cast and circulating guest stars and we're an educational show that isn't afraid to show the good, the bad and the ugly. We are an anti-shame space not only for women but for men and everyone in between. We seek to empower people to create gender harmony and more peace and pleasure in the world.
If you had to go back in time and start over, would you have done anything differently?
If we had to do it over again, from the beginning, we would trust in our mission on a deeper level. We would take bigger risks and go after bigger guests right from the beginning. It took us time to build our confidence to go after huge guests like Fran Drescher and Directionally Challenged, two of the actresses from Vampire Diaries. But what we learned through this experience is that everybody wants to be part of this mission and through our own journeys, we have learned that anyone and everyone can be. We would have been taking bigger swings right from day one, had we known this.
Contact Info:
Image Credit:
Crystal Green, Alexis Dickey, Gerard Sandoval
Suggest a story: VoyageLA is built on recommendations from the community; it's how we uncover hidden gems, so if you or someone you know deserves recognition please let us know here.