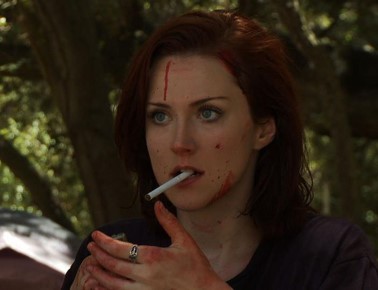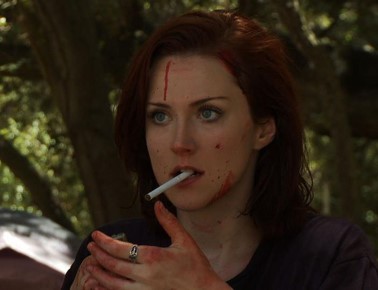 Today we'd like to introduce you to Kathryne Isabelle Easton.
Kathryne, please share your story with us. How did you get to where you are today?
I was a big-time theater nerd in high school. That's where my love for the art form of production began, I was lucky enough to go to a pretty small public school in Syracuse, NY that put a focus on the arts and humanities. I thrived in having teachers that really cared about teaching kids not only about math, but art in all its forms. My high school music teacher, Mr. Buchmann, took me under his wing and pretty much saved my life. I was a very insecure kid, but I loved singing and acting, and he saw that in me, and really made sure that I would get the most out of my high school experience. I was never popular, and I was far too awkward for a boyfriend, so I starred in the musicals and plays– that was how I lived out my hopes and dreams. On stage. Experiencing it through characters.
I attended the American Musical and Dramatic Academy in New York City after graduating from high school and was thrust into a fast-paced "Fame"- like conservatory program that– frankly, kicked my ass. In the best possible way. I went from being a relatively big fish in a small pond in the suburbs starring in Kiss Me, Kate! And Footloose! To waking up with bloody, blistered 5-dance-classes-a-week-feet in a cockroach-infested dorm room with some of the best actors we have in the country today. I was terrified I would screw up and I just wanted to simply survive it. I knew so little about theater history and what MAKES a good performer. This is where I was humbled, spliced apart, and then put back together again. Living in the city and being able to see a different Broadway or Off-Broadway shows most nights with my student ID for $15 or less was the best education a small town girl like myself could have. I have always been the kind of artist that learns the most from watching, studying people better than me, internalizing it, and then executing.
After I graduated from AMDA, I drove across the country with less than $1,000 in my checking account to move to LA and make movies. I lived on couches, I slept in my car, and I saw every movie and every play I could. It was a tough go of it in the beginning, and I spent many years simply just surviving. However, I would not trade those years for anything. LA is a tricky city to navigate. I learned the hard way, several times over, that having a dream is not enough. LA beat me up for the first five years or so. It's easy to get disillusioned in Hollywood. Tale as old as time. But something kept drawing me back to writing my own material. I would go out for typical thankless "young woman" parts– a lot of prostitutes, drug addicts, or the ever-coveted "GIRLFRIEND" roles. Basically, parts that exist only for the men in the character's lives.
I didn't like that very much. So, I started writing full time whenever I wasn't auditioning or working one of my degradingly hilarious safety jobs. (I once sung opera dressed as Marie Antoinette, and the skirt I wore was a table with canapes on it that people were eating as I rammed around trying not to fall face first into the bean dip) This was when everything started to click for me though, and I realized that while I could perform till the cows came home, what I really wanted to do– was express myself. I had things to say. And I wanted to be the one to write the stories I performed. This was at a time about 10ish years ago before Hollywood came around to the fact that women, indeed, should be considered as real players. I had a boyfriend at the time that laughed at me for wanting to craft stories around women and women alone. Men took the back seat in my scripts, they were supporting characters. The women forged their own adventures and the men came along for the ride. Apparently, this was a rather radical idea to some. I would get told I was "being too dramatic" and "not practical."
The script that my boyfriend at the time told me was not a good idea and would never go anywhere became an Academy Nicholl quarterfinalist eventually, and my self-sabotaging, insecure brain changed in that instant. I lost the boyfriend and starting trusting my instincts more. I started to realize that women are gaslighted very often in this industry into believing they are not good enough or smart enough or capable enough of so many things.
Overall, has it been relatively smooth? If not, what were some of the struggles along the way?
Dear god, it's never a smooth road to success in the entertainment industry. I don't think unless you're born rich or have a famous uncle. I have spent more nights crying into a Subway sandwich and filthy keyboard than I would like to admit. See, once I realized I wanted to write films and then perform in said films, a lot of things needed to come together. Like, a crew. Directors. Cinematographers. I had ZERO clues how to go about finding such people. I could tell you everything Betty Buckley ever starred in, do a mean triple time step, and belt an "e," but other than absolutely LOVING film, I was completely film-illiterate by way of execution. So, then came more years of self-education and trial by fire.
I was getting cast in shorts and commercials, even a few feature films with bit or small parts, and this was when I started to pick up on who was who and what was what. What a gaffer did. Why you need a 1st AD. That sometimes directors are very, very mean. The ones that were nice and measured; they were always the ones that were the most prepared. I filed that back into my head because I was beginning to see some of my writing projects take off… but they were not necessarily landing the way I would have liked them to. My words were getting there. Slowly my scripts started to reflect my own voice and thoughts, not just what "they" told us to think or what the media crammed down our throats. But the intent and scope was not there. So, a few years after I became a writer… I worked up the courage to start asking A LOT of questions, read A LOT of books… and dip my toes in the water with directing.
The first short I directed was a thriller I wrote called "Sketch," and it made a hell of a lot more sense in my head than it did on screen. I look back and cringe, even though it was mercifully accepted into a few film festivals. Bless them. I don't think I would have attempted directing again had it gotten accepted nowhere. So, thank you to those mid-level festivals that took a chance on a VERY shoddy young director. At the moment I felt like I was starting to understand how to tell a good story on the page, I realized that if I couldn't helm my own projects, my voice was going to be lost in someone else's vision.
So, I sought out directing jobs. Any directing job. For copy, credit, and meals. Sometimes not meals. Sometimes just a camera, an actor, some poor friend of mine holding a boom mic, and me struggling to find my style calling action and cut and figuring out what a low budget shot list would look like. It took time… and I am by NO MEANS "there," because you never stop learning. If you are silly enough to think you've mastered something, you are not in touch with the universe or yourself. Writing for me is the ultimate challenge because you don't have *anything* without a script. The film does not exist with a screenplay. And directing can eat your brain because, in the low budget world, we have all been taught wrongly, that we just must "get the shot, to get the day."
Then when you sit down to edit the thing (if you're lucky enough to know how to do that and have the software), you see how stilted, rushed, or simply BAD the performances are because everyone was white-knuckling it trying to just get the darn shot.
I am still low budget. As low budget as they come in many ways, however, after being hired to direct several higher-profile gigs after my self-funded relatively successful comedic satirical web series "It's F.O.O.D! With Vanessa Charbonne," (about 500 people probably saw it, but the "right" people did, I suppose) I got the privilege to work on some sound stages with some famous people for an actual budget… and realized that even with money, things can go wrong. And THAT is when it clicked for me that directing is pure instinct. It's primal. And it's practice. It's a muscle you have to keep using to get better at. If you are tuned into what your vision for the project is, you will get the desired performances and result that you want. The problem is with higher budget gigs, is you have a crew of 25 or more running around, and that can quickly turn into chaos. Too many opinions, too much time wasted because, with dozens and dozens of people behind the camera, that is just inevitable. I found my groove in a smaller crew, eventually. I am never going to direct a Star Wars movie, where you have the privilege of shooting half a page a day, so I prefer to PLAN and prepare to the NINES, and then take my small crew, a handful of trusted people, and make the thing. I don't like a lot of noise and hustle and bells and whistles. I prefer the intimacy of a contained set, with people that have been with me on the ground floor while planning the shoot.
That's the ideal situation, of course. But that doesn't always happen. Being a director is extremely isolating, and if you are unsure about ANYTHING, it's going to come out in your final product. So, I have learned to "pre-direct" now. I will direct the project in my head, first. I go over every single possible scenario– good or bad– so that way, hopefully… by the time we are shooting the thing… I won't pee my pants or have to excuse myself to go sob in the bathroom. Nothing wrong with either of those things, because, hey– lesson learned, right? Oy. The things we tell ourselves to get by. I do think most of this industry is being able to bluff and delude yourself really well. It's the only way to get out of your own way. For better or for worse. I believe whole careers have been built on the silly notion that … "maybe… just maybe."
Abhorrent Behavior – what should we know? What do you do best? What sets you apart from the competition?
My husband and I, Matt Fore — who is an excellent cinematographer and producer (lucky me) — started our production company Abhorrent Behavior, about 2 and a half years ago. We have produced several successful short films and a music video that was featured on Elizabeth Bank's comedy website, Who-Haha. It was called "PPD" a comedic yet completely heartbreakingly socially relevant rap song about women living with postpartum depression. My dear friend Amy Albert wrote it and starred in it, and she asked me to direct it for her with some of the best comedic actresses you can find in Los Angeles. It was a blast and I want more projects like this. Make people laugh, get them to think, maybe even teach them a thing or two. But entertain, above all else.
Right now, we have four feature films in pre-production, we are set to shoot our first one (for the company) this December. It is called "Sacred Feminine" and while's it's a horror movie, it has a strong feminist slant to it, and throws everything you think you know about modern horror on its head with its surprising overall message. Our next film after that will be "Hemorrhage" a high rated Blcklst thriller about the crumbling abortion rights in this country. We are making a more straight forward "fun" horror movie (if you think "Hereditary" is fun) as our first feature, so we can "get away" with the much darker (and sadly true) themes we are presenting in "Hemorrhage" that are rippling through our country as we speak. I believe that by telling stories about the struggles of fictionalized real-life people– based on real women going through hell in Georgia, in Alabama– telling a narrative about what it means to be a pregnant woman in this horrific political climate… can start some conversations that we NEED to be having. We crowdfunded for this one, and after a few setbacks, after our set burned down (not today, Satan), we are thrilled to present this film to world next year. It will star indomitable theater star Anthony Goes, and myself. Anthony just finished a hugely successful run of True West at the Gamm Theater and we look forward to working with him on this film.
We are a full-service production company, and are currently accepting scripts (and always talking to investors, hello, world!) — shorts, features, music videos, as long as you are (1) not an asshole (2) have something to SAY. My father passed away last year, and my mother has dementia. I have never been more aware of my own mortality than now. Life is too short to work on projects that don't stir something in you. Our mission is to work on female-centric projects that highlight our current day struggles through comedy, drama, and horror. We enjoy and consume all genres, and we welcome women, people of color, people with disabilities, and young people to reach out to us. These groups have been overlooked for too long, and we believe it's not only our duty as artists but our privilege to cater to underserved audiences. We are hungry for stories that can resonate beyond simply a splashy Instagram post. We have zero interest in what might be popular or "trending," We want good stories. Good, well thought out, passionate stories will never go out of style. We're excited about the roster we have, and we are always looking for more. We have grown and expanded, and we are on the cusp of achieving some major life-long goals, after roughly ten years of trying to get to this point as a team.
What is "success" or "successful" for you?
My definition of success has changed over the years. It used to be if people liked what I did and I got positive feedback to fix my broken, confused young heart, I would beam and feel successful. Today, I define success as truth. Was I truthful? Did I get the point across that I intended in my writing, acting, and directing? If so, and only two people saw it, that's a success to me. My art is personal, I draw from my own life, and so when someone doesn't get it, that's totally okay. They have a different experience than I do, and I respect that. I don't beat myself up anymore like I used to. If I come home after a long day and feel that I gave it all I could give it, if I prepared and respected the material, which becomes its own entity, it's own beast… if I come home and feel like I have honored that to the best of my ability, I can sleep at night peacefully. You see, there's self-love. There's the love I have for my family and my husband and friends… and then there's the project. And those three things are juggled constantly. You have to honor them all. As long as you are truthful and honoring truth above all else… you can't go wrong. THAT is success to me, and it ain't easy, but damn, is it fulfilling when it all comes together.
Success is honoring the child in you that made you think that making movies for a living was a sane or good idea. We lose track of that sometimes, get pulled into the false glamour of it, or the drama of the infighting, backstabbing and jealousy that is far too prevalent (especially with social media these days). Success to me is when I ask my current day self if my 14-year-old self would be proud of the decisions I made today. It doesn't always happen, of course, but honoring my inner child, where the spark first began watching "Little Shop of Horrors" and "The Goonies" is my best marker of success.
Contact Info:
Image Credit:
Matt Fore is the photographer for the main photograph.
Getting in touch: VoyageLA is built on recommendations from the community; it's how we uncover hidden gems, so if you know someone who deserves recognition please let us know here.