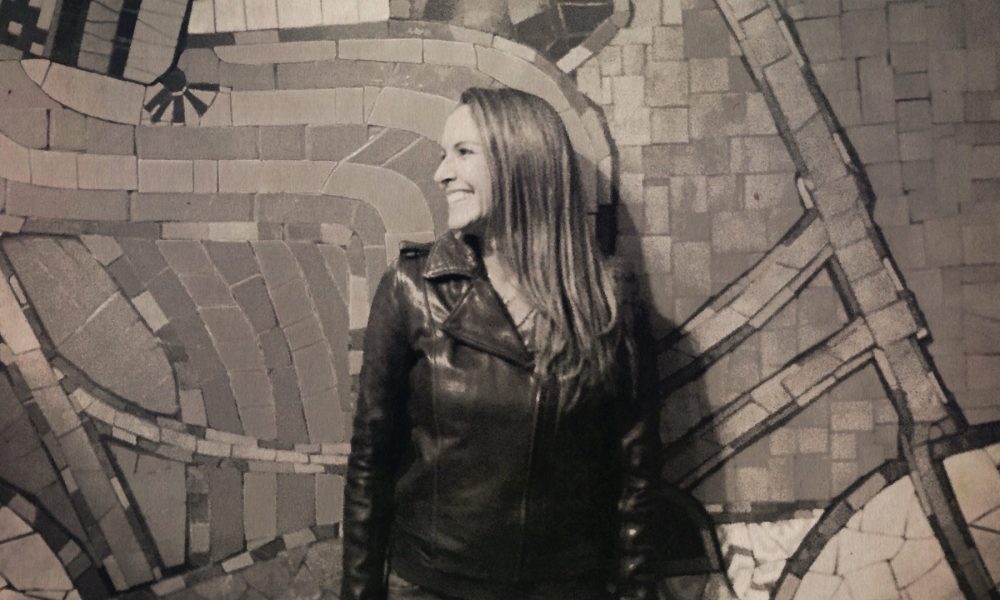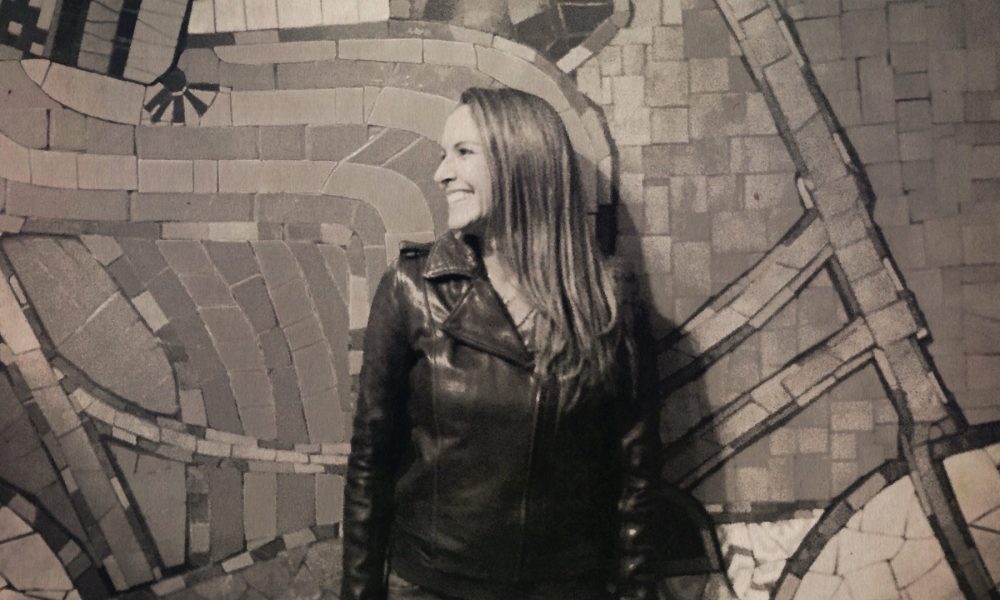 Today we'd like to introduce you to Kathe Madrigal.
Every artist has a unique story Kathe, Can you briefly walk us through yours?
At a few months of age, I was brought into the home of my adoptive parents in Los Angeles. With strawberry blonde hair, I was a curious little child who liked to don my father's pristine white undershirt and paint in the hillside backyard with my mother.
My mother loved crafts and exposed me to many different mediums as I grew up. From tie-dye to decoupage, to hand painting baskets for charity, she always had me busy with my hands. When I had my own room, at the age of 14, she indulged in my idea of painting my walls like Pollock. It was mint green, coral, a yellow and blue masterpiece (in my adolescent mind).
I entered U.C.S.B. as an art major and discovered all the fundamentals to mature my art. I became a large scale oil painter. To the art department's dismay, I remained unadorned with black clothing or dyed hair and kept to my beachy, happy disposition. My prep-school education was steadfast, and, I also loved the surfers.
Upon graduating with a B.F.A, I was still seriously lacking in business education. To quell my father's inquiries, I entered the U.C.L.A. design program and was hired by an interior designer. When one of his clients asked for a mural in the vain of Keith Haring, I begged him to let me do it. Thus, began my mural business.
I started a company with a friend of mine and we provided murals, faux finishes, and trompe l'oeil services in the LA area. We had dived into the deep end and were learning marketing, and economics on the fly. I was learning that art was not just a product, but a way to connect with people and help satisfy their desires to connect and live with art.
In the third year, my husband and I became pregnant and the work with scaffolding and toxic mediums came to a halt.  My worries about income remained, I was inadvertently forced to create my own art for myself, not for a client.
As we raised our two children, my painting was put on hold. Only physically. In my mind, it was percolating. For 15 years or so, I was my children's mom. My most important job. Then, I was back. I painted frenetically, emotionally. I painted saturated. I painted power. I was regaining my artist identity.
One morning, from a Wall Street Journal article about shape coding for gamers who were colorblind, I discovered that I was colorblind. I had always known my son was but, I never thought it came from me. For a while, it really threw me for a loop. What I see isn't what most people see. But, after a while, it really didn't matter. I paint how I paint and that's that.
Now, in my 50's, I know that not only what I do is in my blood but also, was nurtured by my parents. I, still, continuously experiment with mediums and concepts. I work at my own pace and there is no wrong way of creating art. I am me and that's all I can aspire to be.
Please tell us about your art.
In 2019, I am painting the relationship between nature's ability to create order out of chaos and subsequently, the forces of nature that destroy it. Energy organizes and disperses itself constantly preventing any such idea of perpetuity. It ends with a piece that puts two opposing ideas together creating a singular voice of beauty and structure.
The other area I am exploring is the future of AI, virtual/augmented reality, and how the next generations might be experiencing the world. As technology advances, we might not be able to tell what is real and what is not. It's already happening But, will we prefer it? These paintings open up a dialog of thought-provoking questions having to do with ethics and individual preference.
We often hear from artists that being an artist can be lonely. Any advice for those looking to connect with other artists?
Creating art is a mostly introspective process. I have found that participating in art shows has pulled me out of my shell and has fostered many key relationships in my life. We might not necessarily create in the same way, but we have similar struggles and benefit from sharing experiences.
How or where can people see your work? How can people support your work?
A comprehensive body of work can be seen at KATHEMADRIGAL.COM. I can be reached through my website or via email: kathemadrigal@me.com. I am represented by and works can also be purchased/commissioned through: Gloria Delson Contemporary Arts (Petra Wright) gdcagallery.com
Current Shows:
Festival of Arts, Laguna Beach, CA -July 5-Aug 31st 2019
The Other Art Fair, Santa Monica Barker Hangar, CA Sept. 5-8th, 2019
Contact Info:
Image Credit:
© Kathe Madrigal 2019
Suggest a story:VoyageLA is built on recommendations from the community; it's how we uncover hidden gems, so if you or someone you know deserves recognition please let us know here.