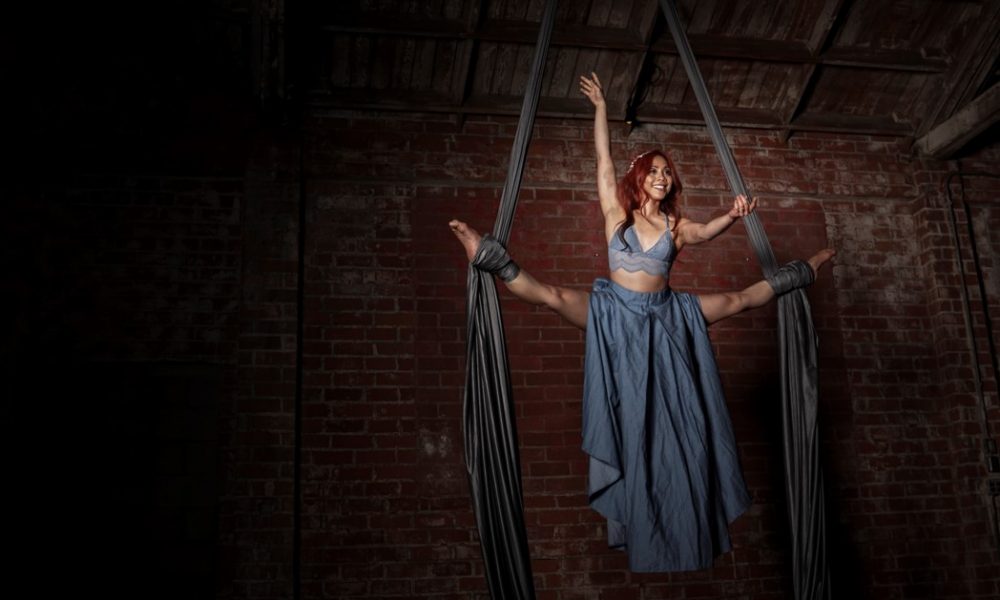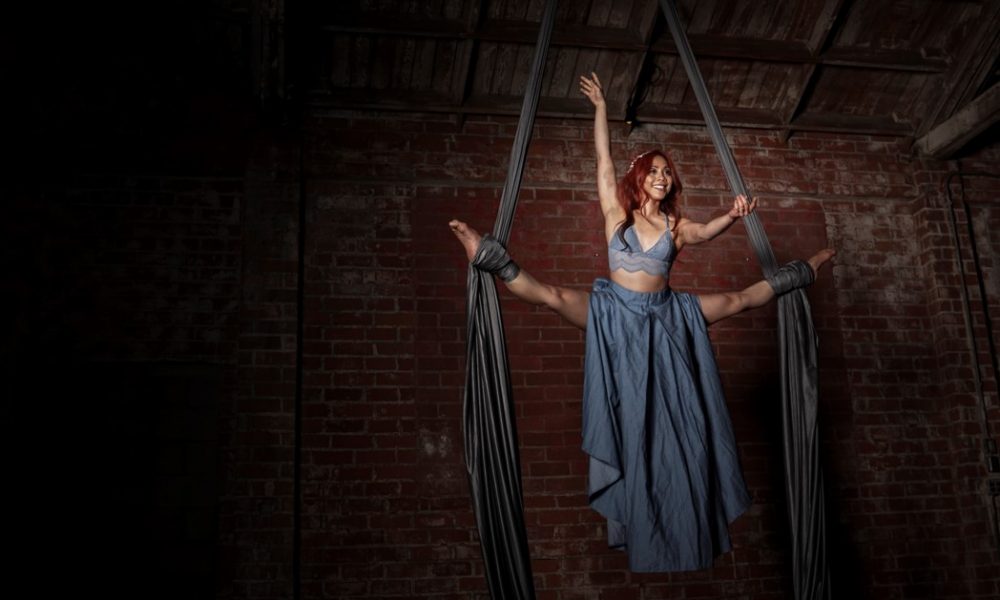 Today we'd like to introduce you to Kat Marie.
Kat Marie, let's start with your story. We'd love to hear how you got started and how the journey has been so far.
"You can't cross the sea merely by standing and staring at the water." – Rabindranath Tagore
But maybe by staring at the water a lot as a kid, it birthed in me a desire to cross it. I grew up in Bacolod City, which is a part of a sock shaped island called Negros Occidental (check the map, it really does look like a sock!). My parents did their best raising my brother and I from thousands of miles away through regular phone calls and Balikbayan boxes. Balikbayan refers to a Filipino returning home especially after having lived overseas for an extended period of time and when they can't return home, they send a Balikbayan box filled with gifts to hopefully compensate for their absence.
My brother and I were fortunate enough to be left in good company. I was raised by my amazing grandparents, three very fashion-forward aunties who make the most delicious meals and the kindest uncle I could ever ask for. My grandmother's side of the family was huge! There were 9 of them and each sibling had at least three and up to 8 kids! Our side of the family didn't have much financially but when the rest of my grandmother's siblings and their kids go on vacations, we did our best to tag along. We went to so many stunningly gorgeous beaches growing up and I would always stare at the ocean, wondering what's on the other side of it.
I remember having a vivid vision of me living in LA or NY when I was only four years old. I don't think I really knew where those cities are but for some odd reason, I had this vision of me living in sunny LA or right in the heart of NYC. It wasn't until I was 9 when I actually voiced that out to myself underneath my breath. Really, it was a faint whisper, but one that had a lot of power in it.
I continued living in the Philippines up until my college years. I went to one of the Top 3 colleges in the city called Ateneo de Manila University, studying Communications and Psychology. I had the greatest time in college being a part of their prestigious dance company, the glee club, the cheer team, graduating with honors and a Dean's Award Nominee for Music (Piano).
But I could hardly wait. I graduated college in March of 2004 and two months later flew over the Pacific Ocean without ever looking back. I finally crossed over to find out what's on the other side of it. I've been riding this wave for the last 15 years and still loving it!
I ended up auditioning for the scholarship program at Edge Performing Arts Center which jump started my career. I didn't know anyone in LA so being in a program like that provided an opportunity for me to establish relationships that I value and hold dear to this day. Shortly after that, I began working in the entertainment industry as a dancer and an aerialist, performing and teaching all over the US and internationally.
Along with actively pursuing a career in the entertainment industry, I established and led an after school hip hop dance program which I grew from 5 schools to 60 schools and from 1 teacher (me) to employing 40 teachers by its 5th year of operation. Those years were some of the hardest working years I've ever had as I juggled maintaining a performing career while also being the head of a growing business. My entrepreneurship adventures didn't end there and my newest passion in the business world is real estate investing. My husband and I currently own eight rental units (2 in CA and 6 in NY), just sold 3 (NY) and on track to acquiring two more by the end of this year.
Currently, I am focused on acting and stunts while maintaining some of my dance and aerial training. Acting has always been something I've wanted to do and I know that if I don't pursue it now, I'd regret it later. Stunt work simply took me by surprise. I got hired to play the aerialist role and the Rocket Raccoon role (Yes!!!! I got paid to be a trash panda and carry a jet pack!!!) for the North American Tour of Marvel Universe Live: Age of Heroes. I came back to LA in May 2018 with a new passion for anything stunt related and have been pursuing it since then. I'm on a two year Meisner Program with Joshua Bitton and also training consistently at 8711 Action Design, National Wushu Training Center and Taboada Balintawak LA (a Filipino Martial Art by GM Bobby Taboada Balintawak Cuentada Arnis System, ran by Bryan Sloyer).
Great, so let's dig a little deeper into the story – has it been an easy path overall and if not, what were the challenges you've had to overcome?
Not at all! My biggest struggle was not having the proper visa to stay and work here in the States. I came to the US on a tourist visa that lasted for six months. I overstayed because I believed with every ounce of my being that I am supposed to live here and that somehow, everything will work out. I don't suggest doing what I did, but that was the best law breaking decision I've ever made.
Living in NY was my first choice and I ended up in LA after my heart was crushed by Alvin Ailey. The Alvin Ailey School of Dance in NYC was my dream school. I auditioned for their Professional Program and got in, but as a non-US citizen, they couldn't offer me any scholarships and the tuition was actually significantly more for international students.
In LA, I had a rough time getting any job that required proper documentation. But growing up in a third world country made me no stranger to hard work. I know what it takes to make ends meet so I worked all sorts of odd jobs, from cleaning houses, pet sitting, babysitting and working retail for mom and pop shops. The job I hated the most was a commission only job where I would get paid for every child that comes to this "talent agency" and pays to sign up for their talent programs. That meant I had to go to a public space like the mall and randomly approach parents who are out shopping with their kids and talk to them about this "amazing" talent agency that can pave the way for their kids to become actors. Ugh! Long story short, I lasted a month. I couldn't stand the idea of making those parents pay an agency that was falsely advertising their services. But I did learn a lot about cold selling and it made me develop a thick skin, not afraid of rejection.
The most humbling of them all was being on my knees scrubbing toilets and floors for people's houses. But, I'm one of those people that actually love to clean and get a huge satisfaction when I can make what was once covered in dirt, sparkle and shine. So, I cleaned those toilets and floors very well. I remember telling myself to trust that if I'm faithful over little, I will be made ruler over much someday. I also believe that no matter how big or small, each job matters especially when no one's watching.
Three years into living in LA and jumping from job to job, I got married to the love of my life who helped me get my US citizenship. We've been married for 13 years. Bumps, bruises, scars and all but nonetheless, 13 years of grace and forgiveness, pushing through to win at life together.
On My Piano Bench – what should we know? What do you do best? What sets you apart from others?
My main business is being an entertainer. I believe that I am a solution to a need. In every project, tv show, film, commercial, etc., there are specific roles that need to be filled. My job is to know my arsenal of skills and to present myself as a possible solution to the need they have, whether it's for acting, dance, aerial or stunts.
My two other businesses involve teaching the piano and purchasing investment properties.
On My Piano Bench is the result of me believing in myself and trusting all the stored knowledge I've had that has been dormant all these years. I've been playing the piano for 30 years and I finally realized that I have a wealth of knowledge that I can impart to both beginner and advanced students whether they are five years old or 80 years old.
On My Piano Bench is very unique because it is guided by the principles of Simply Music (an Australian based company that revolutionized the piano teaching method). What sets it apart is the quantity of music that students learn (within a year of consistent lessons, my students learn how to play a repertoire of about 30 songs), the quality of music (beginner students will not start with the standard easy songs like the nursery rhymes but will actually learn fantastic, great sounding music), the quickness and ease of learning (students will immediately start playing and developing a relationship with the piano prior to learning how to read sheet music), and the variety of genres (1st year students will immediately learn how to play classical, contemporary, blues and accompaniment and not get stuck to just one type of music).
I also run a real estate investing business. Most of my properties are out of state and because I've established great relationships with lenders, realtors, property managers and contractors, I'm able to confidently run this business from the comfort of my home, sitting next to my cats. Currently in the midst of starting a partnership with a friend who's already well established in Oklahoma City and foreseeing our collaboration to grow us both exponentially.
What moment in your career do you look back most fondly on?
As an entertainer, I'm most proud of the fact that I know my identity apart from the "success/nonsuccess". In this entertainment industry, a lot of us can get lost in trying to be someone we're not just to fit a role or simply to gain acceptance from peers. I've been in this business long enough to know that when the lights fade, what's really left is my heart and soul. I've had the most amazing experiences as an entertainer, worked on jobs that opened crazy opportunities but also turned down important jobs that I felt didn't line up with my values.
I don't want to come to the end of my life with a list of accomplishments. I'd rather be known for someone who stood up for what they believed in, loved people deeply and fully celebrated others with no hint of jealousy. I truly believe that if we confidently know who we are, not just our skills and talents, we can bring a more complete version of ourselves to every job, giving everyone the gift of fully experiencing us as human beings.
Pricing:
First 45 Min Lesson is Free!
1 Free 50 Min. Lesson for every 10 Paid 50 Min. Lesson ($65 Value!)
1 Free 30 Min. Lesson for every 10 Paid 30 Min. Lesson ($50 Value!) ​
Contact Info:

Image Credit:
Spencer Lee Tegner, Patrick Johnson, Chris Koehl
Suggest a story: VoyageLA is built on recommendations from the community; it's how we uncover hidden gems, so if you or someone you know deserves recognition please let us know here.