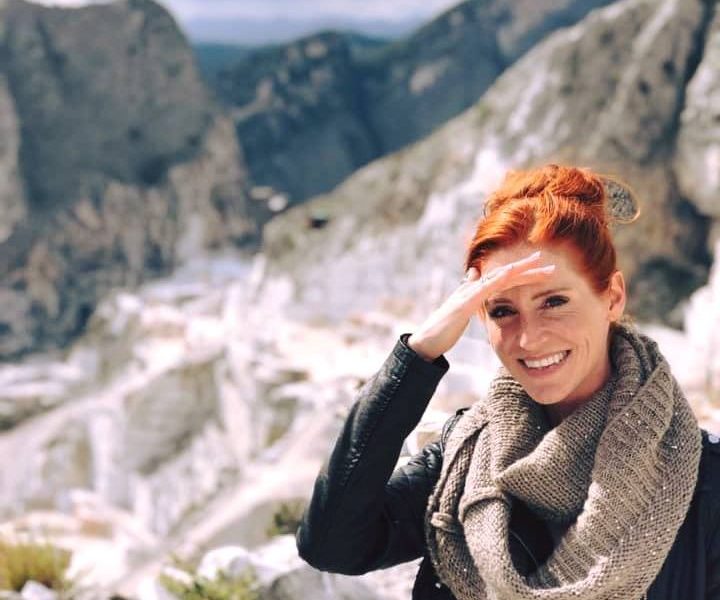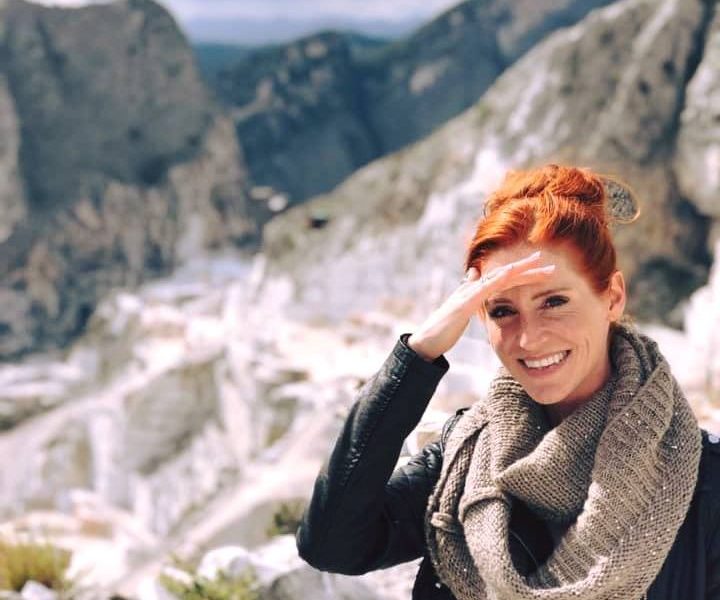 Today we'd like to introduce you to Kat Jones.
Kat, can you briefly walk us through your story – how you started and how you got to where you are today.
I guess you can say I was one of those Leslie Knope types; I knew early on in my life what I wanted to do.
I graduated with a degree in communications and knew I wanted to work in entertainment, so Los Angeles was the place for me to plant my roots. Upon moving here in 2007, I hit the ground running, landing my first gig out of college at Marvel. I was hyper aware of how lucky I was to have landed at such a renowned place. But what was so interesting to find out was, at the time, Marvel was run very similarly to a small "ma and pa" organization. This was pre-Disney acquisition and everyone, from presidents to assistants, had to pull up their bootstraps and just get it done. Marvel was about to roll out their first studio film, Iron Man, and it was an exciting time to experience everything at its inception. We all knew something special was about to happen but had no idea what it would eventually turn into.
I was at Marvel for nearly four years before making the leap to Machinima, a digital media content company focused in the gaming world. Many people didn't understand why I would leave a place like Marvel, especially with all the buzz the organization was experiencing; from movies to TV shows to merch and everything in-between. But I had hit the proverbial ceiling and I was ready for the next chapter. Plus, this new entertainment experience known as digital media and user-generated content was starting to make waves and I wanted to get in early and be part of the evolution of something so new.
I ended up staying at Machinima for nearly four years, eventually running communications for the company. What a roller coaster that was. Ask anyone working at any of the digital media companies in those early days between 2011 and 2014, and they'll all tell you it was the wild west. In many cases, it still is. But I'm also happy to report that I tend to thrive in those types of environments. Don't get me wrong, I lean heavily towards process, and I live to strategize long-term and plan out good ol' fashion goals and objectives. But there's something extra special about being involved at the forefront of an emerging market. No matter how all over the place it can be, I still feel like I'm part of something bigger than myself, helping to create the future of whatever this entertainment world will look like.
After Machinima, I made my way to Azubu, which at the time was trying to compete with Twitch and other livestream platforms, only they focused solely on esports and competitive gaming. After a couple of years there, I transitioned to Defy Media, another former big digital media company that owned well-known online brands such as Smosh, Clevver and ScreenJunkies. I was hired to oversee communications for the individual brands but eventually made my way up to overseeing all PR for the company.
It was around early 2018 that I began to think seriously about starting my own firm. I had been working in-house for well over a decade at that point and noticed that I was both consciously and subconsciously thinking through PR ideas for different digital brands I would come across (I know, I'm a self-proclaimed geek). It was as if I finally woke up and admitted to myself, "Hey, you know what you're doing and you know how to help brands within this industry tell their story. So go do it!" That was a huge leap for me. I had always worked for other people, always had the 9am to 6pm office job, and this new challenge would be polar opposite of anything I had known. But I took the leap and committed to leaving in November 2018. In an odd and unexpected turn of events, Defy Media actually ended up abruptly shutting down after I had lined up this plan with my then boss, so it was a strange time. But I was ready to be pushed out of the nest and hustle like I had never hustled before.
Cut to the end of 2018, I was about to launch Motiv PR officially, and I was also getting married that same month, so I guess one could say I have a tendency to gravitate towards extreme multitasking. When it rains, it pours.
Launching Motiv PR was the perfect blend of terrifying, thrilling, overwhelming, challenging, and exactly what I needed and wanted. Once I got over the hump of actually taking the plunge, the rest just fell into place and made sense. And it has been one of the best decisions I have ever made.
Has it been a smooth road?
It definitely hasn't been a smooth road. But then again, some of the biggest moments of learning and growing have come from some of the most difficult challenges, and I wouldn't change that for anything.
In choosing to work within digital media, struggles come with the territory. It's an ever changing, ever evolving landscape. One second it's thriving and everyone is on board; the next, something tanks, crashes or becomes obsolete. You learn early on that this is an inevitable reality and if you want to thrive in this environment, you have to learn as much as you can, admit when you don't know something, always be open to change and work really hard to be at the forefront of that change.
Specifically, I'd say the last year I was at Machinima was one of the most challenging career points of my life. The business had made some difficult choices (and to be blunt, mistakes), and PR had to be there to try and clean it up. I was dealing with fires on a daily basis; everything was reactionary and there was no time or room to plan ahead. You had to just roll with the punches, and although I learned a great deal from it, I also learned what NOT to do when running a business. The silver lining is that at least I can say I now have extensive crisis PR experience.
So, as you know, we're impressed with Motiv PR – tell our readers more, for example what you're most proud of and what sets you apart from others.
I launched Motiv PR with the sole purpose of creating a communications partner for people, brands and companies that are changing the way we consume entertainment. Our clients range from massive companies to individuals, all of which exist within digital media, gaming, entertainment and technology.
We work with clients on long-term narrative development and strategies to get their stories told to the right audiences, to PR planning and execution around standalone projects and tent pole moments.
We have been lucky enough to work with some amazing people and places. Some standouts include Critical Role, Studio71, Felicia Day, Collins and Devan Key, Madison Wells Media, Blind Squirrel Games and more.
So much has happened in the short time Motiv has been around. I'm so grateful for the projects we've been able to support, but one that specifically comes to mind would have to be Critical Role's Kickstarter campaign for their animation project. It ended up breaking records and becoming the most funded TV or film Kickstarter project of all time, amassing over $11.3 million in funding from over 88K backers. Working with the team to tell that story was a surreal moment for everyone, and we have since been able to expand that story, including Amazon Prime in the mix as the exclusive streaming partner for the now 2-season animated series.
There are many PR firms out there that are doing an amazing job, and I don't really look at any of them as "competition." As the cheesy yet true statement goes, when the tide rises, all ships float; so I'm always thrilled when I see success across the board. However, if I were to outline what makes Motiv different from other PR firms, a couple of things come to mind. First, I don't believe traditional forms of PR and communications work anymore, and they especially don't work in digital media. The times of "putting out a press release" are ancient history. Every single client, project and campaign has to be looked at and approached differently; individual strategies need to be built based on a variety of details tailored specifically to the client. There's no such thing as one size fits all in PR, and we make it a point to ensure every project we come across has a fine-tuned strategy that looks to deliver the best results. Second, I have a clear understanding of what Motiv specializes in, so you won't see us doing PR for, say, an insurance, medical or real estate company. I'd prefer Motiv be amazing at delivering for clients in a handful of specific areas rather than be mediocre in a wide range of areas.
Let's touch on your thoughts about our city – what do you like the most and least?
Los Angeles is so misunderstood. I'm a firm believer in life being what you make of it, so the common misconception that LA is somehow a difficult place to live because it's often hard to find the right people to surround yourself with here is wrong. Anywhere in the world you go, you're bound to find good and bad people. It's how you react to those people and more importantly, what you do long term in those situations and with those relationships that make or break if you're going to love or hate a place. This city is FULL of creative, inspiring, driven and talented people, and it's up to you to find them. Otherwise, you'll get lost in the LA madness and shuffle that understandably doesn't often get a good reputation.
That said, I have now lived in LA for almost 13 years, and I am grateful to this city. I wouldn't be able to do what I love if I hadn't moved to Los Angeles. I wouldn't have met some of the most amazing people that I now call lifelong friends (and husband) if I hadn't moved to Los Angeles. This city is chock full of experiences; sometimes it's overwhelming to try and keep up with everything that's at your fingertips. But there's something, and someone, for everyone, and that's one of the many reasons I love it here. In my opinion, being constantly surrounded by a melting pot of different perspectives, ideas and points of view is absolutely crucial, and LA provides just that.
Naturally, and this is not going to be a surprise, but the thing I like the least about Los Angeles is the cost of living. You definitely pay a very steep price for living in the entertainment capital of the world.
Contact Info:

Image Credit:
Green top gold necklace image – Don Lupo Photography; Red lips big necklace image – Mari Provencher
Suggest a story: VoyageLA is built on recommendations from the community; it's how we uncover hidden gems, so if you or someone you know deserves recognition please let us know here.