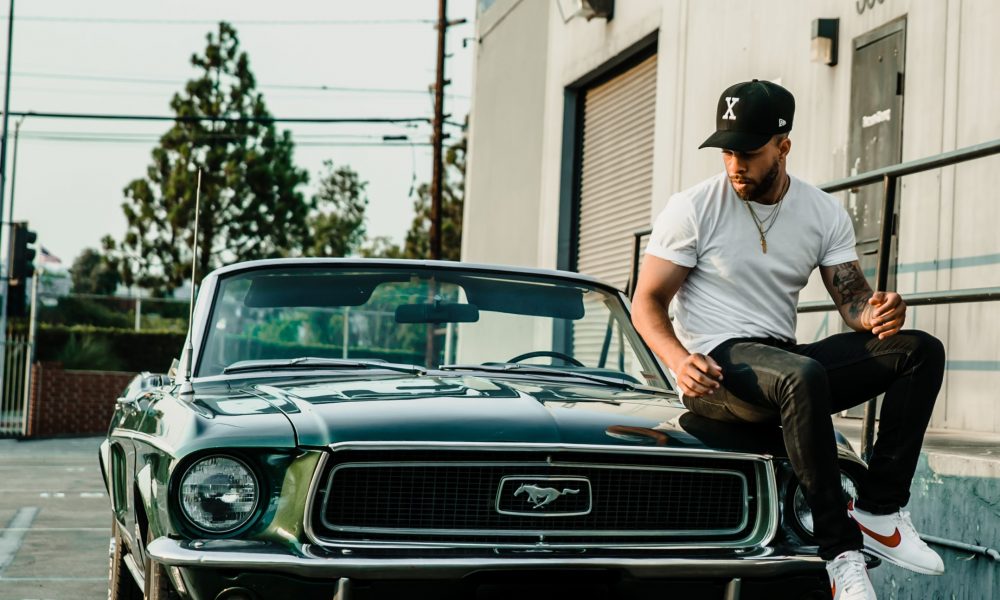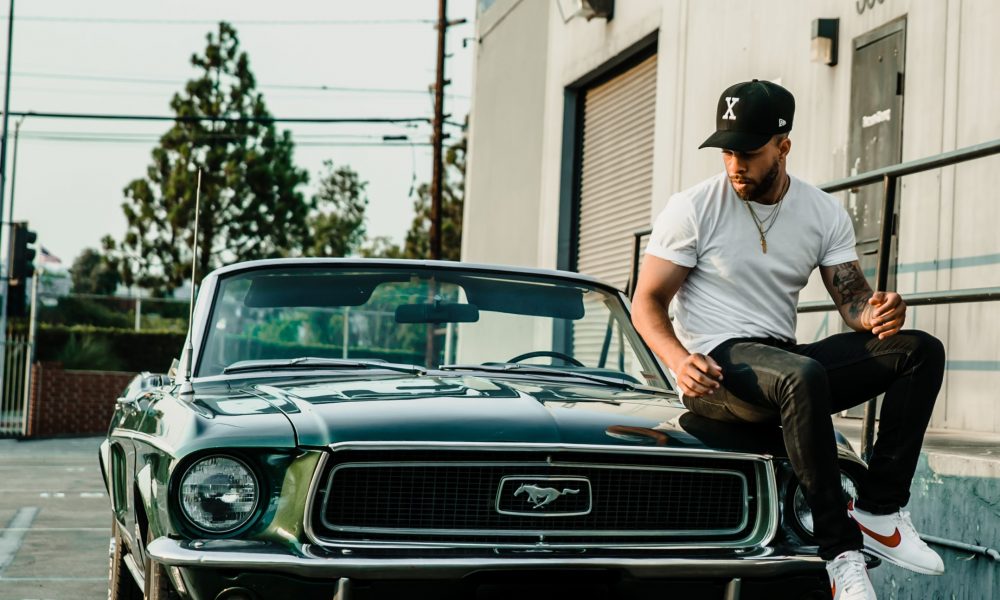 Today we'd like to introduce you to Kasey Stokes.
Kasey, can you briefly walk us through your story – how you started and how you got to where you are today.
How I got started? Photography began as means to transfer out of Santa Monica College. I wanted to be an artist. Question was.. what kind? I had exhausted all my art class requirements and I was SO READY to leave SMC but needed something to make up those units. Ms. Bradford, one of the Black Collegians program Advisors showed me my options after sitting me down for a LONG talk. I was on academic prohibition at the time. Long story short she says "… it's either..Photo 1 or Ceramics I? ..I think you should try photo you might like it. Or you can say that you tried.." and I'll never forget that conversation.
Now I'm in this class, feeling like an outsider, asking myself "do I belong here?", "why am I here?" everyday til my professor pulled me aside one day, she told me I was on the verge of failing but she wouldn't allow it and expressed what she saw in me. Said I had a gift, She said I had "an eye for the craft, and you're wasting. Your pictures tell stories" I was ditching class, not studying vocabulary terms, Sleeping in class, walking out early. It was bad. After that conversation with my professor, I felt motivated with the need to turn things around and give it a shot. I remembered how close I was to transferring and why I end signed up for the class. I was able to raise my final grade from a D- to a C+ based on my ability to show and describe my vision to an audience. That was 10years ago now..
I got "here" by not quitting. I didn't give up on my new found passion, I've rebranded myself several times. Fumbled tons of networking opportunities with my lack of knowledge for the business. Once I transferred to Cal State Northridge I got serious about my craft. The Year of my graduation I decided to deactivated all my social media accounts. I felt the need to unplug from the social influences and distractions. Made a 1 and a half commitment, Wouldn't get back on social media til the day i'm walking the stage with my diploma. I had a plan of attack, made a five-year plan. It was one of the best decision I made for myself. Some of my peers thought I was trippin', but it was something I had to do. And it worked, I got my degree in Fines Arts with a Photography Focus from Cal State Northridge. I accomplished my goal. Learned how to turn my party life into networking opportunities. Did tons of research, trial and error experiments on what works for ME. There were countless sleepless nights of frustration, asking my self things were happening for me. Hard drive failures, Computer crashing. But in the end, Basically I decided just to go for it. All or nothing. I wanted my craft to work for me, not the other way around. The sacrifices I made to distanced myself from friends and family was hard, but it was worth it though. Had to focus on me. I worked on OLD equipment till I was able to figure out a smart way to upgrade.
What started off as a joke, lead to one of the coolest moments of my life thus far. I created an Instagram Campaign in which I asked my Instagram "followers" to support me with $1 from each person to interacts with my account. At the time I had around 2,200 followers, I figured 65% of those were actual people and not spam pages. So I did some research, and I let my plans be known and clear as possible. The camera I was planning for was the Sony A7III after all the camera hunting and comparing. The cost was $2,400.00 dollars, without a lens. So if each person donated $1.00 to help me purchase I would have enough money for the new camera right? So I asked, straight up. Posted it on my instagram, briefly explained the situation. I also offered a photography deal on headshots, events, and shoots. Which all they had to do was send the 50% of the deposit money. All the money would go towards a new camera and sit in my accounts til I reached my goal. THEN BOOM in the first 2 minutes I had $1.50 in my cash app. 20 minutes roll, I'm up to $20 bucks! I was hyped!!!. I began to shoutout people out with personal messages for each individual who sent me more of booked a shoot and sent a depositI received donation ranging from $1.00 to $100, and even a $1,000 donation spilt between 2 people. The feeling I had, man I still can't put into words. It felt good to know I had some much support!.. I was told the camera was sold out and on 3week back order, So i'm pressed now like damn I gotta wait. So I stayed consistent and I prayed on it. In ONE WEEK I had the money for the camera!, I woke up Saturday morning checked my accounts like damn I did it. I called Samy's to tell my rep I had the bread. He says "Well you know, we actually have one in stock now. Someone cancelled this morning". I WAS HYPED. Looking back, that was God. It was meant for me, The universe was talking to me, I'm sure glad I was listening. I'm still shocked by that and amazed at my support system. I've been shooting every weekend since Sept 2018!. I'm basically full time and I love it. I've been resilient over the last 10 years and it's paying off now. Enduring those emotions, the struggle of getting my name out as molded me. I won't quit. I've never been so inspired and motivated in my life. I feel the support and love of my peers. It keeps me going.
We're always bombarded by how great it is to pursue your passion, etc – but we've spoken with enough people to know that it's not always easy. Overall, would you say things have been easy for you?
Absolutely not.
In Winter 2017, I re-enrolled back at SMC to take a professional portfolio class. Our class was so advanced the photo committee voted and said we deserved to have an Art Gallery, I was STOKED (no pun intended) I was so excited to show off my work!! 12 weeks go by and I've now shot everything, sorted through thousands of images and selected my seven images to print and for the showcase. Exactly 7 days before the show, I make one of the biggest mistakes of my life. The hard drive holding ALL my work including  the 7 images for my show falls off my table and hits the floor. My heart stops. I plug in my drive and nothing happens. But I didn't panic. I just kept trying and trying till I was like okay, I think I'm in trouble here. Checked the clock then I rushed over to best buy's geek squad to see if they can help. They run a diagnostic, The tech says. "I'm Sorry but…" and my heart dropped. While he's describing my options. I'm fighting tears and thinking to myself , "I F'd up big time what am I gonna do?". I begin to think of my show and how much time and effort I just lost. Soon I get home, I break all the way down. Heavy tears. I felt defeated. My moms heard me so she comes in the room, I explained everything that happen, the situation and me wanting to quit. She helped me pick my head up and search for another solution. Moms was my rock in one of the hardest times in my career. So I ended up finding a place online and filing a claim, The tech tells me it the estimated cost is around $1,200.00 to get my drive fixed and a rushed service would cost $1,400.00. Where was I gonna get $1,400.00 in 5days!? Plus the expenses to print and mount my images for the show. I told my professor everything! He couldn't help. I began to pray on it more. And more.
So I started a Go Fund me! only four people supported. I raised a total of $120 bucks… I was forced to sell some of my favorite shoes raised $800.00. The other $500- $600 from hustling for photo gigs. I was able to raise all the money in 5 days! My professor was SHOCKED! .. Hell, I was as well. But it showed my hustle and determination.
We'd love to hear more about your business.
My business is freelance Photography + Video. 
I like to think I am a storyteller. Capturing moments that people love to relive. In its most organic sense. I would say I specialize in lifestyle imagery and portraits… Hm, I'm know for m
y work ethic as a Lifestyle Photographer. I always have a camera handy no matter the occasion. I had a billboard feature this year! It was my first one. I did a campaign for Rizo Curls which is owned by a friend of mine, Julissa Prado. It stood In Times Square, NYC for about two weeks… That was a proud moment. A milestone. My work ethic, My dedication, and my vision. My perspective will be the key to why I am successful.
What were you like growing up?
I was extremely active growing up. Super observant. Yet I was always the first kid up and out on the streets ready to play in the morning. Gathering all the kids on the block everyday so we can go run the streets. Very Sports driven, I played two sports up until College, Art was just a hobby when it was time go home when the street lights came on. I was only interested in getting better at basketball or baseball, Art came naturally. My moms is an Art Major, my sister Sydney was an artist. Being as close as I am to them, I picked up a lot of drawing fundamentals before taking my first art class at Orville Wright Middle School. Then my brother is an avid comic reader/collector, so reading comics with him exposed me to superhero illustrations. Not to mention my obsession with Anime. I love a good anime series, Afro Samurai, AOT, Hunter x Hunter, One Punch Man to name a few. But, Growing up I felt as if I was exposed to lots of different elements. Music, Art, Sports, Social events, Running the streets. I soaked in a lot of influences in my house hold, and being around certain people in school. It was a blessing. Cause it all really molded me into the person I am now. I saw things differently..And I still do.
Contact Info:

Image Credit:
Kasey Stokes
Getting in touch: VoyageLA is built on recommendations from the community; it's how we uncover hidden gems, so if you know someone who deserves recognition please let us know here.