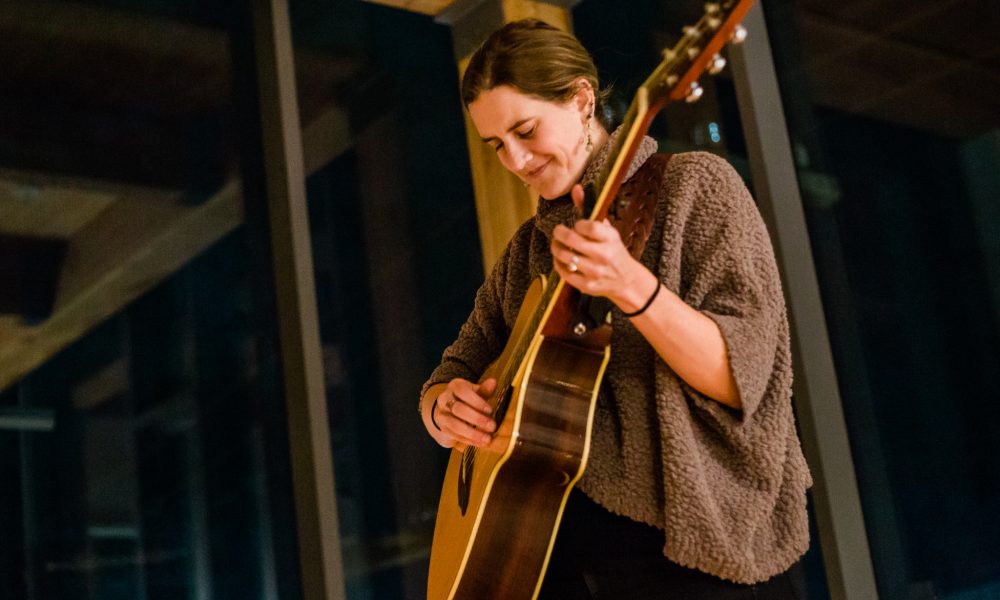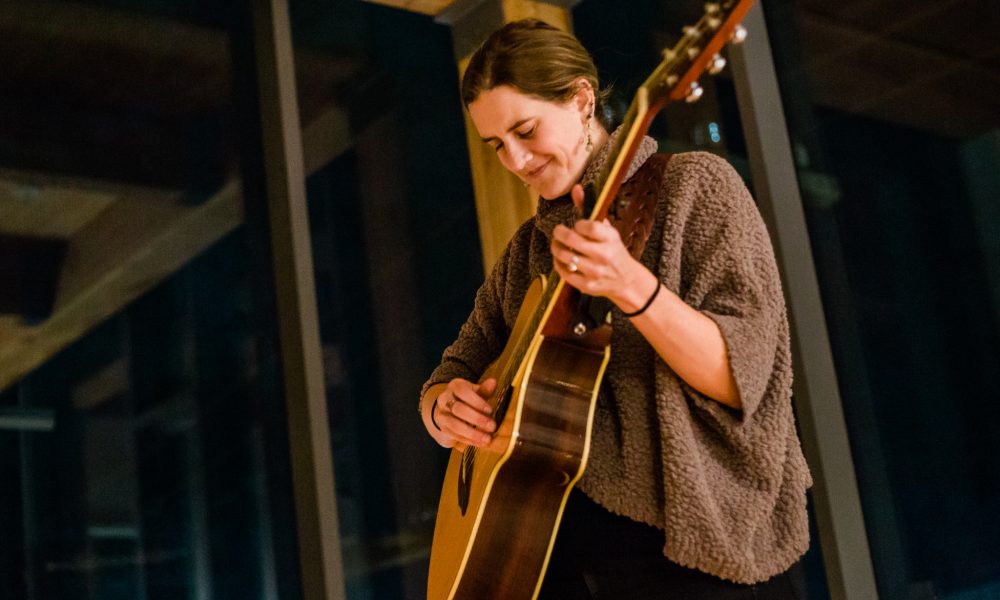 Today we'd like to introduce you to Karyn Ann.
Karyn, let's start with your story. We'd love to hear how you got started and how the journey has been so far.
Music has always been an important part of who I am. As a child, I took piano and violin lessons and sang constantly (just ask my brothers) to almost anything. I sort of knew by the age of 8 I wanted to be a singer. Around 9th grade, I decided to pick up the guitar because I wanted to write songs and be able to accompany myself. Also, my older brother had made playing the guitar seem pretty cool. So I started taking lessons from my Dad's friend, and once I had about 3-5 chords under my belt, I started writing songs.
Through my teens, I really admired songwriters like Sarah McLachlan, Sheryl Crow and Fiona Apple. They just had a way of speaking to me, and I glommed onto their lyrics and writing style. I also liked powerful singers like Aretha Franklin and Michael Bolton and spent many hours in my room singing in the dark and writing in my journal. But it wasn't until my junior year that I started sharing my voice. I remember I tried out for a solo in choir and had so many people tell me afterwards they had no idea that I even sang. That same year, a friend of mine and I began writing songs together and ended up performing at our high school's Junior Variety show. Then the following year we formed a band and covered the song "Tom Sawyer" by RUSH. It was also around that time I started going to open mic at a place called Snickerdoodles in my home town of Oswego, NY. I'd say it was there that I "cut my teeth" and started gaining confidence as a performer.
Through college and graduate school, I performed at campus unions, open mics, bars, and coffee shops all the while studying geology. My first real "big" show was opening for Dustin Kensrue of the band Thrice at WSU in Pullman, WA. From there, I started booking shows and getting involved with the local music scene in Pullman, WA and Moscow, ID. Eventually, I graduated with a master's degree in geology and spent time in Moab, UT, and Kimberly, OR working in the National Park system. I did some gigs here and there, but it wasn't until I moved to Portland that I dove headfirst into music. I took the first job I could find and started attended every open mic in the city. Over time, open mics lead to gigs, which lead to recording, which lead to touring, and now my passion is my job. 2020 brings new music and lots of touring. So stay tuned!
Has it been a smooth road?
It definitely hasn't been smooth road. One of my biggest challenges has been confidence. As an artist, I hear "No" more often than "Yes" and that's tough to take over and over again. Plus, I'm really good at psyching myself out and letting that little negative voice rattle me. But somehow I'm able to push past it and keep going because music is what makes me happiest. I'm also an introvert, so I'm not as confident in social situations. I often feel anxious and uncomfortable in group settings, and tend not to talk much, which makes it hard for others to get to know me. I'm still learning to navigate this aspect of myself, and do my best, but I try to facilitate more one on one interactions, as I feel you get to know people better that way.
I've also struggled financially. Between bills, music gear, recording time, health insurance, and other miscellaneous expenses, it's hard to create a life that doesn't revolve around working. However, I've been fortunate enough over the last six years not to have a 9-5, which has allowed me to tour and pretty much make my own schedule. I try to be frugal, but I still stress about money from time to time when my bank account gets too low, or I'm not sure how much money I am going to make for the month. But I'm learning to trust that things will work out, and I'm always reminding myself I have a strong support system.
Can you give our readers some background on your music?
My music is a big hodgepodge of different genres, but I tend to call it Soul/Americana, as it sits somewhere in the vein of Brandi Carlile and Adele. I'd say my main instrument is voice, but I compose on guitar, piano and ukulele. My songwriting style is also very fluid. Sometimes the lyrics come first and music second, or vise versa. And sometimes I just hear a melody in my head and try to match chords to it. Most of my inspiration comes from personal experiences, as songwriting is really how I've learned to process feelings and emotions. I also labor over lyrics, as word choice is important to me. I can't tell you how many song ideas I have saved on random scraps of paper, or notes on my phone.
I really like performing in a variety of ensembles ranging from solo/duo to full band. However, more recently I've felt the drive to play more full band gigs, has its really helped me improve as a songwriter and performer. I also love touring, and have been booking my own tours for the past 5 years. I've played all over the Pacific Northwest, as well as the parts of southwest and east coast. Readers can check out my music online, I have two albums, Into the Depths (2015) and Be Loud (2018) available on Spotify.
How do you think the industry will change over the next decade?
Within the Portland scene, I hope to see it grow. Though over the past few years, the city has seen a lot of venues closing because of rising rents, which unfortunately are pricing out a lot of the venue owners and artists. However, a new organization called MusicPortland has been making strides to help by conducting the first ever census of the Portland music industry. You can learn more at https://musicportland.org.
On a larger scale, I think streaming will continue to be the most popular way people listen to and discover new music. But who knows, technology is always changing. The flip side of this is the fun reemergence and popularity of vinyl and cassette tapes. So perhaps we will go back in time to the days of Walkmans and retrain our ears to appreciate the warm tones of records.
Contact Info:

Image Credit:
David Rzegocki, Mercy McNab, Kyle Mendoza, Steve Arndt, Dale Rowe
Suggest a story: VoyageLA is built on recommendations from the community; it's how we uncover hidden gems, so if you or someone you know deserves recognition please let us know here.