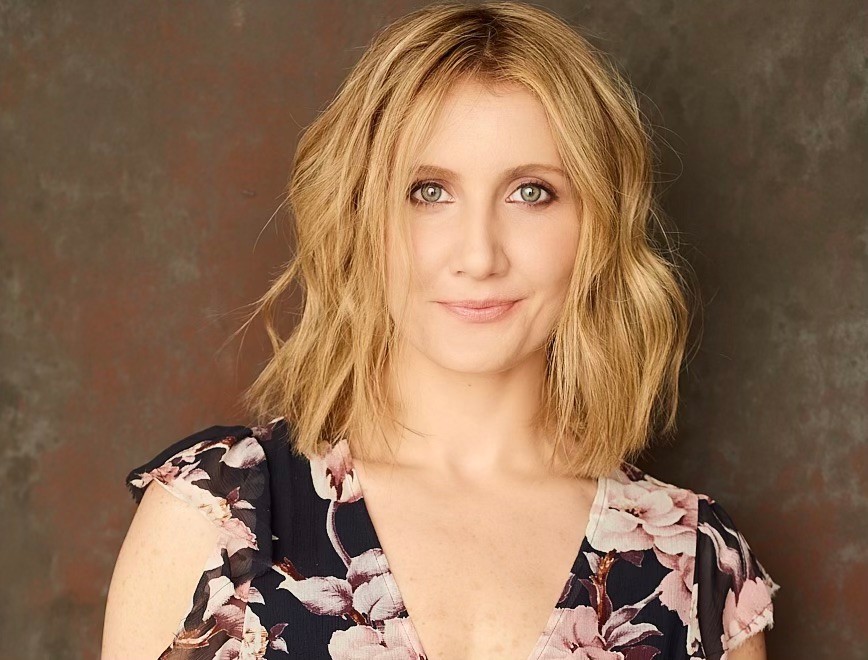 Today we'd like to introduce you to Karsyn Jarrett.
Hi Karsyn, please kick things off for us with an introduction to yourself and your story.
I'm an actor, writer and producer and my journey has been a bit of a winding road to get me to where I am today. Growing up in North Carolina, I was heavily involved in sports, especially basketball and soccer. While I enjoyed writing plays and performing them for an audience of family members in my youth, it wasn't until I was older that I really considered and pursued a career in entertainment. I acquired my BA in Journalism with a Film Studies minor from the University of Georgia, cementing my passion for storytelling. I first began working in the entertainment industry when I moved to NYC after graduating college. I started as a development intern at a production company, Jupiter Entertainment. Throughout my three and a half years at Jupiter, I was a Development Associate and an Associate Producer on several of their shows. While working at the production company, I started taking acting classes after work and fell in love with the on-camera side of storytelling as well. From then on, I had a dual purpose and direction in the entertainment world: acting and writing. Because I'd gotten started "later" in life with acting, I didn't have a reel or any footage of myself. Out of both necessity and desire, I decided to start writing my own projects to star in and ultimately produce, grateful for my background in production.
My short film, Bless Her Heart (On YouTube), was my first venture in chasing this dream. Two and a half years ago, I traded the concrete jungle for palm trees and moved to Los Angeles to further integrate myself into the film and TV industries. A little less than a year after living in LA, I began working on my comedy pilot, Unsubscribe (now on Prime Video), which I wrote, produced and starred in. With the assistance of friends and friends of friends, I was very fortunate and managed to pull together a cast and crew and shot Unsubscribe in the fall of 2019, before the world shut down in 2020. I'm currently writing two feature films, developing several other projects, auditioning, and freelancing for production companies… anxiously awaiting what my future holds. While the above describes my career trajectory, I'd be remiss if I didn't mention the people who have been a huge part of my journey: my family. I've been very blessed to have my Mom, Dad, Sister and Brother's constant and unconditional support throughout everything and simply wouldn't be where I am or who I am today without them.
We all face challenges, but looking back would you describe it as a relatively smooth road?
Challenges and obstacles are a part of life no matter what you're doing. I think speed bumps and/or roadblocks along the way are simply a part of character building and the necessary learning experiences that help you appreciate the eventual victories, no matter how big or small. That said, it has definitely not been a challenge-free road! One of my biggest obstacles early on was completely changing directions in my career and having to learn an entirely new landscape and business. Because I didn't come from an acting or scriptwriting background, I was starting from ground zero in my mid-twenties. Some might consider this whole passion discovery and career change a "quarter-life-crisis" (haha!), but I was determined to figure it all out and make it work.

Other challenges and obstacles came with the learning curve of producing my own projects and the massive undertaking that is. While I knew it would test my resilience and wasn't going to be easy, there were unexpected challenges along the way that were completely out of my control, no matter how prepared I was (i.e., the power going out for two hours at a studio we were shooting in, effectively throwing off our entire shooting schedule, which translates to more money spent and scheduling nightmares). While each setback or obstacle is disappointing in the moment, I've learned to embrace the opportunity to grow. I am extremely lucky to have family and friends who are a huge support and help me navigate the rejection and cross the hurdles I need to overcome. Having a support system that believes in me and encourages me has made every obstacle easier to tackle.
Appreciate you sharing that. What else should we know about what you do?
I'm an actor, writer and producer and depending on the project I'm working on, I could be wearing one or all three of those hats. As a writer, I mostly write comedy and dramedies with multidimensional characters at the helm. My short film, Bless Her Heart, was about a southern belle who moves to NYC and the comedy of errors that follow her trying to "make it" in the big city (not an autobiography, but also not, not inspired by my life either ;)). This was the first project I wrote, produced and starred in and it ended up being accepted to several indie film festivals and even won a few awards. That experience was all it took for me to realize I was in this for the long haul and was not turning back. Another project I'm proud of is my comedy pilot, Unsubscribe, about five millennial best friends trying to navigate the confusing, modern world of adulthood while actively looking for every opportunity to unsubscribe from the annoyances of being grownups. I also wrote, produced and starred in this, and it is arguably one of the most challenging and rewarding endeavors I've experienced.
Having the opportunity to be in charge of each and every aspect of the project from creating the idea to writing the script, the pre-production, production, and all aspects of post-production allowed me to gain an even deeper appreciation for every minute detail and every single person that it takes to create a project. It truly takes a village and I am forever grateful for the people who sign on to help bring my ideas and scripts to life. For better or worse, I guess what sets me apart is my stubbornness (my Mom always said it would pay off one day!). Although, to be honest, I believe anyone willing to chase a dream has a bit of stubbornness in them that manifests itself as resilience. A lot of times, people will ask me what I want to do more: act or write, as if I have to choose one or the other. Honestly, it's a fair question because separately, they each serve up their own hefty amount of rejection, so why would one person ever actively choose to get a double dose of that on a regular basis? Nevertheless, I've always been driven by storytelling, and acting and writing allow me to do that in very different but equally fulfilling ways. So, until one passion supersedes the other, I'll continue to do both in tandem. I have no idea where my career will go from here and what opportunities await, but that's part of the fun of this business: the unpredictability and the prospect of more! Enter my aforementioned stubbornness. 🙂
Do you any memories from childhood that you can share with us?
Oh man, this is a tough question and I'm not sure I can single out only one childhood memory as my favorite. I come from a very tight-knit family, so I guess a kind of broad, favorite childhood memory was simply growing up with my siblings and getting to experience and enjoy life with them. I'm the middle child of an older sister and younger brother and we have always been really close. I was very lucky that my parents instilled in us the importance of family first and cultivating a close relationship with my siblings. This made my childhood wholly memorable because I was getting to grow up and navigate childhood with my best friends.
Contact Info:
Email: karsyn.jarrett@gmail.com
Instagram: @karsynjarrett

Image Credits:
Stephanie Gerard Theo Schaefer
Suggest a Story:
 VoyageLA is built on recommendations from the community; it's how we uncover hidden gems, so if you or someone you know deserves recognition please let us know 
here.
What to check out next:
Aleasha Bahr is a sales & marketing strategist known for showing introverts and ambiverts the Secret Art of Subtle Selling.  She personally sold millions in revenue while discovering introverts are usually top sales people – as soon as they stop trying to act like extroverts.  We've partnered with her to produce Introverted Entrepreneur Success Stories. Check out episode 1 below: