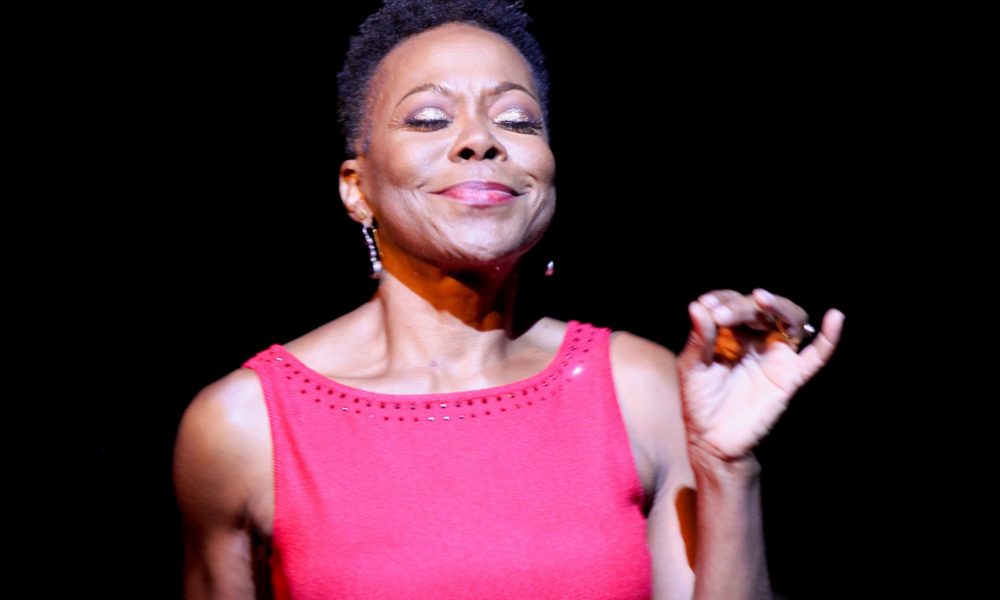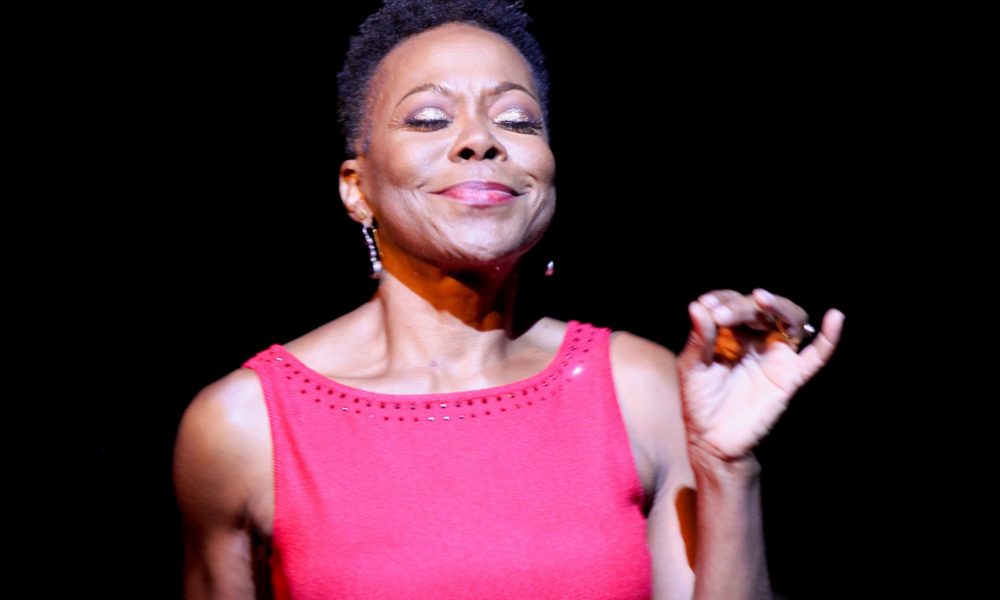 Today we'd like to introduce you to KarenA Clark.
KarenA, let's start with your story. We'd love to hear how you got started and how the journey has been so far.
Sooo, I started performing a young age, jazz and tap dancing; talent shows; backyard bbqs; garage shows. My parents encouraged performing arts and I was the kid whom set up chairs and flyers and made family form an audience. I was painfully shy but in love with the stage. My father cultivated my love of arts by singing in nightclubs himself for extra $; and taking me to events. We were an air force family; there was always a show to go to on base; the military was big on music. I saw my first real concert in 5th grade at the Frankfurt Opera House. Dad took me to see Diana Ross & the Supremes open for Ramsey Lewis and the Trio; whom opened for Cannonball Adderley. He took me to Mozart's childhood home in Austria; and stood up for me when I landed the leading role of "Heidi" in the 5th-grade production amidst protests about Heidi being portrayed by a Black girl. I was hooked on performing by then and I played the best Heidi ever at Rhein Mein AFB, language included!
Fast forward to high school, I "performed" w/the older in age band Confunction along with two of my best friends; one being a sister of two band members. We were cute, dressed up the stage of an all-male band. We played percussion instruments and choreographed steps lol until they got a record deal and left us in the dust. Ever supportive, Dad took me to see "For Colored Girls…." in San Fran, several Shakespeare productions; and Your Arms are Too Short to Box with God starring Patti LaBelle. I should have had a V8 and moved to NY for Broadway, but…
In college, in Sacramento, I minored in the arts but majored in economics as a backup plan. I was terrified of working in K Mart for the rest of my life; a recurring dream. I have since told my children whom my late husband and I bore in college after marrying nine months into our relationship at the courthouse; not to worry about a backup plan. Go for the gusto. Whatever you put your energy into will be most likely to come to fruition. WE moved to LA after college against my will, as I had a robust theatre career in Sacramento. I was not getting callbacks fast enough here in L.A., and with two babies to feed, I sent a head hunter my econ degree and went to work in construction lending for a bank; which led to a long career in financial services. I'm an executive; have had a fruitful life in banking; never having worked in a bank branch; always corporate.
However, I never stopped producing and performing. My husband (passed unexpectedly, age 50) and I wrote and produced plays; we formed a record label and produced three hip hop artists; then we put out my 1st CD in 2007, "A Corporate Affair". I have recorded another -"The KarenAClark Project" and am working on my 3rd. I have switched back and forth between theatre and music over the years. I have a one-woman show that has been produced a number of times over the past five years, called "The Women".
The turning point in my life as it relates to music occurred in about 2015. I heard Diana Nyad speak at a company event. She had successfully swum from about Havana to Key West without a shark tank on her 5th attempt at age 64 in 2013. She reflected on her life on the eve of turning 60, and thought "Is this it? My mother died at 60, and if that happens to me, will I be satisfied with what I have accomplished?" The answer was no, she needed to complete the swim successfully. That speech changed my life. I thought, "Am I finished with music"? Knowing full well that I am talented enough for a global platform, I decided to go for the gusto. Maybe I wasn't cut out to have Beyoncé success, but surely Solange success is within my reach.
And then, the year before last I heard the president of AARP speak at Variety's inclusion event. She made the point that marketers ignore huge slices of society; always ready to move onto the next thing, and baby boomers are being put out to pasture though they still have the largest share of disposable income. As a boomer and a marketer, I could relate. I had been feeling the same way. It was then that God put an urgency on my heart. For whatever reason, I am clear that I can't stop this time. I am clear that this was not supposed to happen before now. This is my time, right now, right at this age. I have a unique proposition in my style, genre, and the lane I occupy with my performance. I often tell people when they say they heard that I can "sing" – I'm not a singer, there are so many more with better voices, pitches, harmony, etc. But I am an entertainer like no other. Think Jill Scott (early years) and Sade meet Floetry and Bette Midler onstage.
So here I am, producing shows, finishing my CD and book; managing a piece of marketing, business development and colleague engagement for "the entertainment bank"; and trying to live my best life to the fullest. I am fascinated with performers like Bette Midler, Tina Turner, Mick Jagger (especially!), JLo, Madonna, Cher – artists whom push the boundaries of their age and their lives; those whom defy expectations. That's what I'm doing. At the end of the day, my children are proud of me and they think I am the s _ _t. THAT is the most satisfying thing of all.
We're always bombarded by how great it is to pursue your passion, etc – but we've spoken with enough people to know that it's not always easy. Overall, would you say things have been easy for you?
This journey has not been smooth. My late husband, as brilliant, generous, God-fearing and the people servant he was, struggled with drug addiction and alcoholism his whole adult life. We were married for 26 years. That came with unbelievable disruption and many regrets. Often my tame and focus was on healing the family as opposed to music. I used my banking career to escape, as I have held jobs with extensive travel; making it convenient to get away from the household problems. My music career not only suffered, but my children did as well. Ours was not always a great environment. I have many painful memories. My current show "Love Stories" is a biographical journey and reveals much of the turmoil through the storytelling and music. This is stuff more people than we often realize can relate to….. drug addiction in the home; alcoholism; love; sex; children; parents; dating after being widowed.
To add complications, Finley was a minister to the people society doesn't want to deal with. He could relate to those people; the drug addicts, alcoholics, homeless, the gang bangers, the forgotten. Hiding his drug addiction while being such public people took many tolls on our lives. However, I am who I am in part because of him. He taught me compassion and unconditional love. His funeral was packed with seven ministers on the podium; hundreds of people in the audience. What touched me most were the street people who came in droves, on buses and bikes. Many of them only knew him by the name "Big Man" or "Coach". Those same people had started gathering in the courtyard outside our apt. building the day after he died; tearful and confused many of them. They told me stories about his love and attention to the people on the street. He had a habit of walking from home to the church and ministering on the way. Cigarettes, a few dollars, a good word is what he dispensed. Often he had to walk because he had a DUI. For four years, we lived in Imperial Courts housing projects in Watts to do youth ministry with World Impact. Once again against my will, but it turned out to be four of the best years…
Please tell us about TheKarenAClarkProject.
TheKarenAClarkProject: Entertainment / Life & Brand Coaching / Publishing
My current show is a one of a kind, grown-up, sexy, fun, funny, poignant and well-executed 90-minute journey through adulthood. It's a 14 song set – 11 originals; 2 back up singers; 4 piece band. Audiences are always pleasantly surprised and I think it's because there are no mainstream artists with this kind of product; and little storytelling with this kind of backdrop. I'm also wickedly talented with a big stage presence.
I coach on brand, wealth, career, leadership. I've a fair amount of demand for speaking engagements; 3-4 times a month. This year I have received a few awards including: Black Women Lawyers of L.A. for "Champion of Leadership"; Association of Corporate Counsel for "Championing Diversity & Inclusion".
In my day job, I run multicultural strategies internally and externally for City National. Very active in the community and with colleague engagement.
I'm known for my compassion; resourcefulness; empathy; diplomacy; expertise in community, diversity, inclusion, and leadership. I'm known as a go-to person internally and externally; and in my family. I'm known to be stylish but unique; I'm known as a coach; and I'm known as the person who can get it done.
What sets me apart is that I own who I am; and I have a great capacity for loving and appreciating other people.
What were you like growing up?
Growing up, I was shy and quiet, especially around boys. But, I was outgoing and self-motivated. I played sports – softball, volleyball, field hockey, track (long jump, high jump, hurdles). I danced always, ballet, tap, jazz, modern, contemporary; always in a talent show. I was and am beloved in my family – favorite daughter, niece, cousin, sister. That is because I always took time to build relationships and stay in touch with extended fam.
I was an avid reader and writer; and I loved live entertainment. I was also a decent student; worked hard enough to maintain a B+ average because I knew it was the ticket to college; and I thought that would open the world to me. I was paranoid about ending up a nobody in a small town.
We moved often, and I liked it.
I was always interested in being an entertainer but was too afraid to chuck it all after high school and go for it.
Contact Info:
Phone: 2133449009
Email: karen.a.clark@cnb.com
Instagram: @karenaclark
Facebook: @karenaclark
Twitter: @karenaclark
Suggest a story: VoyageLA is built on recommendations from the community; it's how we uncover hidden gems, so if you or someone you know deserves recognition please let us know here.