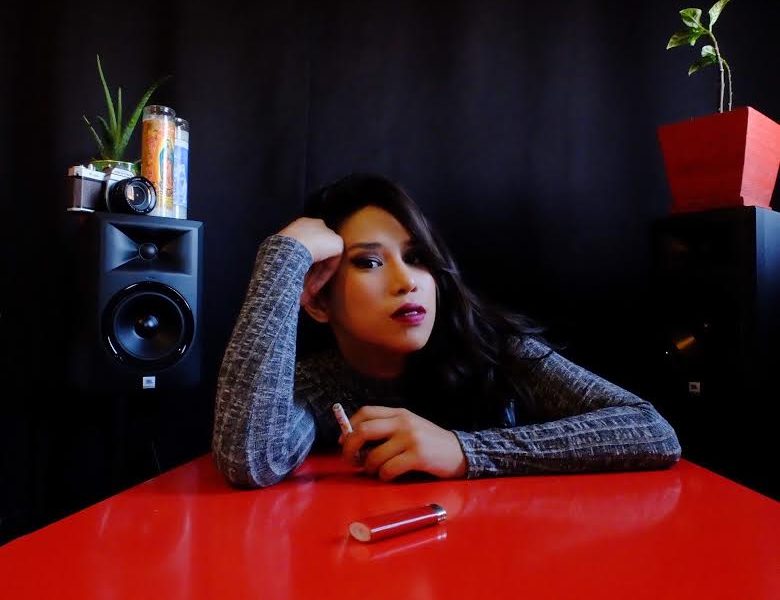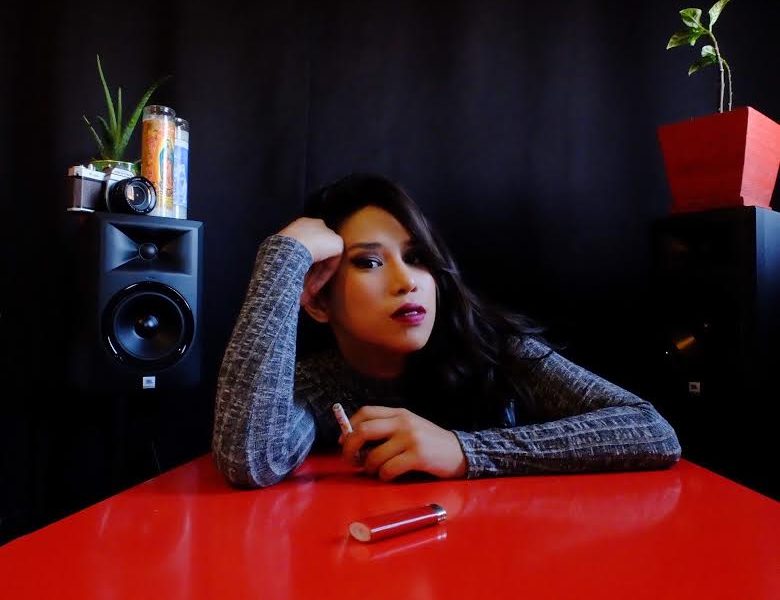 Today we'd like to introduce you to Kaitlyn Fae.
So, before we jump into specific questions, why don't you give us some details about you and your story.
Around the age of two or three, I began sketching for hours each day, filling up copious amounts of white printer paper and exhausting all the ink in my father's ballpoint pens (sorry, Dad). When you're that young, you don't have many words or much cognitive ability to express what you're feeling, so just drawing my family or little animals made me happy.
In the first few weeks of kindergarten, our teacher told us to draw and color a cat. As one of the teacher's aids was passing through the classroom examining everyone's art, she stopped at my desk and exclaimed, "This girl is better at drawing than I am!" Rows of eyes were suddenly glued to my drawing. I remember thinking, "I always knew I loved drawing, but I didn't know I could actually be good at it!"
Though drawing was my first love, I've sadly always had a bit of a "wandering eye" (also known as ADD). A number of new lovers crept their way into my life, each punctuated by a definite "ah hah!" moment—playing a rich, stuck-up movie star in our church's annual Christmas musical, discovering the joys of writing Sailor Moon fan fiction, pretending to be Mulan while belting "Reflection" in the shower, directing my classmates in a videotaped version of Shakespeare's Anthony and Cleopatra for our seventh grade history project.
I don't really draw anymore, but that same impulse to create is what led me to pursue acting, writing, music, and film as an adult, as well as several other hobbies I'm…uh…not as good at.
Great, so let's dig a little deeper into the story – has it been an easy path overall and if not, what were the challenges you've had to overcome?
I honestly think when it comes to making art, my brain has slightly OCD tendencies. For example (and I don't talk about this much), there was a period from around 2007 to 2013 (and even, to a lesser extent, for several years later), where I was utterly obsessed with trying to sing high notes without straining or getting a sore throat. Both belting and singing in "mixed voice" involves a somewhat complex vocal set up that you can't really do if your vocal cords are tired or if you're holding tension in your body. The more I practiced, however, the more I tensed up and the more I hurt myself. This, in turn, drove me to practice harder and more obsessively. We're talking hours and hours every single day, with hundreds of botched attempts. This often went well into the night. You can ask my college roommates.
The more I failed, the more depressed and anxious I became. The more this happened, the more I fixated on getting each attempt right. And anyone who's even been stuck in their art knows that the more you fixate on getting things "right," the more off the mark you stray. I became completely neurotic. I can't tell you how many voice teachers I consulted, how many programs I bought, how many singing websites and tutorials I poured over. I lost my voice frequently and would have crying spells for years because I felt like I just wasn't a good enough singer.
My OCD-esque tendencies have definitely extended into writing and acting as well, but I'd have to say singing was the worst.
Basically, the take away is: don't be like me. Pushing yourself beyond your limits doesn't actually improve your artistic ability, and your worth as an artist can never be measured in any one ability or accomplishment. What makes you feel good–both in the moment and about yourself in general–is what's key!
We'd love to hear more about your work and what you are currently focused on. What else should we know?
I started off in the industry as an actor and a singer. Most people probably know me from musicals I've done, or plays and films I've performed in–most notably, Charles Gray's short "Following Jamie," and Alyssa Lerner's award-winning short, "Bubble." In 2017, however, I had another "ah hah!" moment: I wanted to work behind the camera. And it's honestly such a sweet place to be.
I'd written and directed a number of plays for theater, but 2017 was when I decided to try my shot at film. I became involved with Filam Creative, a non-profit organization dedicated to the advancement of Filipinx in media and entertainment, and eventually was elected their Director of Writing. Through them, my first film, Madeira, premiered at the L.A. Asian Film Festival. Later it won Best Music at the Feedback Film Festival.
From there, I began writing and directing short films and music videos. My latest movie, Fruit Fly, is currently in the festival circuit, and I just finished my first commercial spec, a fragrance ad for Chanel through Firelight Digital Media.
Filam Creative also spawned many of my ongoing projects: I'm lucky enough to be writing two features films for ABS-CBN, the biggest television network in the Philippines. I'm now the Head Writer of Kwento Comics, an all Asian, all-female, international team whose first publication will be an urban fantasy graphic novel series based on Philippine mythology. I'm also a co-host and the Creative Director of PanGeekery, a nerd video podcast produced by Rodney Cajudo (it's available on all podcast platforms). We're wrapping up our second season. And finally, I started a musical indie-pop band called Rue with Rachel Cauilan, whom I met through the organization.
Sometimes it's hard to describe to people what I do without sounding like a dilettante, so I just say I'm a storyteller. I always envisioned showrunning some kind of anime-inspired, Game of Thrones-esque epic fantasy Castlevania-type show with cool battle sequences, political intrigue, monsters, and dark magic. So far, I've been churning out quite the opposite. Most of my stories tend to revolve around a deeply insecure and tragically poor heroine, disappointed parents, and a broken or unrequited romance, with lots of wine and sloppy moments in between. Go on. Analyze me.
Is there a characteristic or quality that you feel is essential to success?
The moment I decided to seriously pursue acting happened one night, years ago. A couple I knew sat me down for dinner and proceeded to lecture me for hours on how it was my calling. That makes it sound like I didn't enjoy their speech, but it was really quite the opposite: the feeling of appreciation and joy I got from their words is what fuels my career today (okay, I might have read The Alchemist around that time, too).
I think the reason I'm doing what I do now is because of the people around me. It's impossible to say how much kindness and encouragement has flooded in from my community, from my loved ones, family, friends, and even online followers or audience members I don't know personally. The fact that most of these people are BIPOC who rarely get their stories told motivates me to work even harder. When the producers of "Fruit Fly" and I raised thousands of dollars through our Seed and Spark campaign, I was just floored.
I think everyone has an artistic spark inside of them that can only thrive in a nurturing environment. Somewhere along the way, someone tells us we're not good enough, or we see that someone's work is praised, whereas ours is not. Perhaps we are told being an artist is not a wise career choice and that it would be foolish to pursue it. Others even guilt us for doing so. And so we give up and say, "I can't do that. I'm not good enough."
This is why I think even having one person say, "I believe in you" is enough to change the world for one person, who in turn can change the world. I hope to say when my life's through that this was the case for me.
Contact Info:

Image Credit:
Nhi Dang, Joe Gunawan, Vicky Nguyen, Mark Tecson, Hercules Damien Johnson
Suggest a story: VoyageLA is built on recommendations from the community; it's how we uncover hidden gems, so if you or someone you know deserves recognition please let us know here.