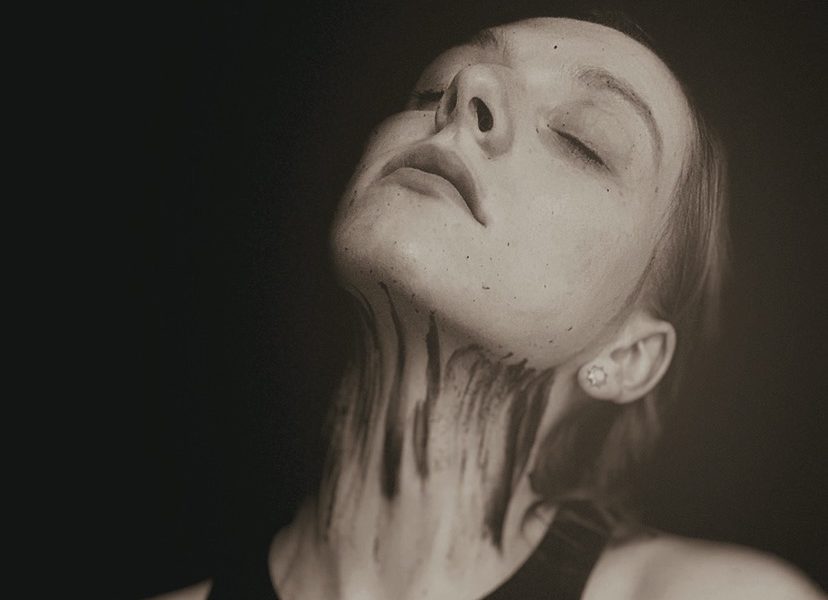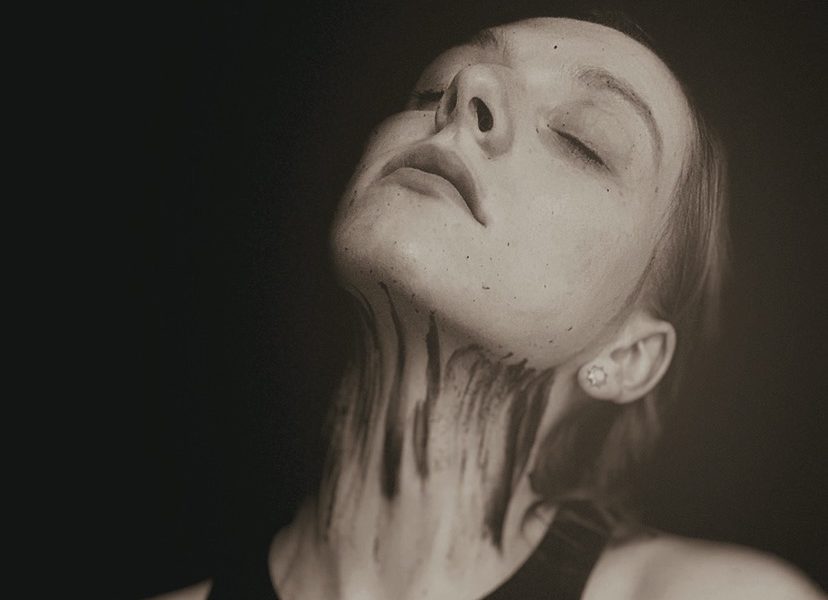 Today we'd like to introduce you to Kaitlin Ruby.
So, before we jump into specific questions, why don't you give us some details about you and your story.
Born and raised in Arizona, I first fell in love with the arts through Theatre. I ended up graduating with a BA in Theatre Arts (Performance Emphasis) from California Lutheran University, which included a semester abroad at The University of Oxford in 2015.
After graduation, I went on to work on various theatre projects and apply for grad school, in addition to working at a small art gallery/shop and taking painting classes every once in a while. I decided that pursuing graduate school in theatre was not the right path for me, but I honestly wasn't sure what WAS the right path. I knew I loved learning about Art History because of a class I had taken during my last semester of college (and s/o to my favorite podcast, The Art History Babes, for keeping that passion alive after graduation), but I wasn't sure how I could pursue a career in that without going back to school for many, many years (and subsequently going into many, many debts).
Post-grad life was kind of a weird limbo moment for me. I honestly wasn't sure what I was doing or if I even wanted to pursue theatre anymore. I kept going back and forth on it—and in retrospect I think I was just continuing to try and push myself into the theatre and film industry because other people wanted me to. It was "what was expected of me"—especially after graduating with a degree in the field. I knew I felt really jaded with the industry, but it wasn't until I was prescribed anti-depressants and ADHD medication a few months ago that I was able to really figure out the root cause: the fact that I mistook "lack of passion" for "doubt".
Upon beginning medication, I immediately jumped into writing first. I wrote a poetry book and then began accompanying it with odd illustrations and experimenting with different paper techniques.
My journey from experimental poetry into visual art honestly happened by accident. One day, I was rinsing off a palette of black paint because I had just created a painting of one of my poems for a friend. I used a paper towel to try to get some of the residue off, and I realized that the black-paint-stained paper towel actually looked…cool? I draped it over an old canvas of mine and from there on out I kind of spiraled down this hole of creating with recycled materials. I have fallen completely and madly in love with creating visual art—something that I honestly truly did not expect myself to be doing AT ALL. I genuinely can't wait to see where this new pathway is leading me.
Overall, has it been relatively smooth? If not, what were some of the struggles along the way?
Absolutely 100% not. Struggling with mental illness has been a huge challenge since day one for me–on top of a lot of health issues along the way. My senior year of college, I was hospitalized for internal bleeding because of a tear in my upper GI tract. After being discharged under the clear instructions that I was not to be put under any stressors of any kind, something happened beyond my control that subsequently sent me into some emotional turmoil. I had to return to the hospital–this time, to the ICU–because I had lost so much blood. Ever since then, I have had a complete onslaught of medical problems.
My health over the years has improved for the most part (with a few lingering symptoms, ailments, and the occasional problem here and there), and I joke around a lot with my friends that I am "Patient Zero". It's honestly kind of become my new norm, so I'm extremely open about it. At the end of the day, for me, it's just about trying to make the best of the cards that I have been dealt. No matter how painful or complicated, I wouldn't trade my journey for anyone else's. It has made me the strong, resilient, bad-ass human I am today.
I channel a lot of my pent-up creative energy into expressing the visceral emotions and physical pain I felt during this dark period of my life. My art has helped me process and express a lot of the "un-expressible", and I am forever grateful to have found my way to it.
We'd love to hear more about your work and what you are currently focused on. What else should we know?
In my visual artwork, I like to re-imagine and re-interpret the everyday object/trash in ways that are emotional, so that you don't necessarily feel like you are just looking at garbage. Part of this interest in creating using "trash" also stems from a personal desire to reduce my own carbon footprint in the best way that I can. I often ask myself in the midst of my creative process, "how can I turn this thing, that has been discarded and rejected from a person who no longer needs it, into something that gives you a feeling you can't toss away into a waste bin? How can I make something so impersonal….personal?"
I do a lot of stream of consciousness work, and I kind of just figure it out as I go. Personally, one of my favorite things about my creative process is that I don't pre-plan anything at all–I just gather random things and see what I can make from it. In my day-to-day life, I am a hardcore planner. I always like to schedule my weeks out and make sure my to-do lists are organized, etc. So I feel like the biggest reason I'm so drawn to creating is probably just my brain begging me to take a break from my annoyingly organized lists and detailed itineraries. Through art, I am really allowing the thoughts come and go as they please and it's very meditative and therapeutic for me.
My visual poetry is stream-of-consciousness style as well. Some of it is pre-planned–however, more often than not, I just manipulate a piece of paper until I am satisfied. Then, whatever feelings that particular page ignites, is what I am going to write about.
That being said, I want to give everyone who views my work the absolute freedom to interpret what it means to them. While a particular piece that I have created may have a special meaning to me–that doesn't necessarily mean that there can't be numerous other interpretations that exist out there in the universe. I will never try to dictate to you what it's "supposed" to mean or symbolize–I want you to connect with it through your own lens.
​
So, whether you hate my work or love my work (or fall anywhere in between)–I just want you to walk away feeling something.
Any shoutouts? Who else deserves credit in this story – who has played a meaningful role?
First and foremost, my parents and my brother. I am beyond fortunate that they consistently have supported all of my passions throughout the years and have encouraged me to chase my dreams–while also keeping me grounded in the reality of situations. Their patience with me is unmatched.
Secondly, my partner, Brandon. He is extraordinarily supportive and always my biggest cheerleader. I'll show him really really (REALLY) weird creations of mine practically every day– and he's always there to root for me and be my second eye. He is an unbelievably talented playwright, writer, actor, singer, and musician as well. He is my best friend and I love him a lot.
Thirdly, my friends (especially my current co-workers). I am incredibly grateful to have such inspiring, artistic, and bad-ass people/collaborators in my life. I truly could not have done any of this without all of their help, advice, and support.
Contact Info:
Suggest a story: VoyageLA is built on recommendations from the community; it's how we uncover hidden gems, so if you or someone you know deserves recognition please let us know here.