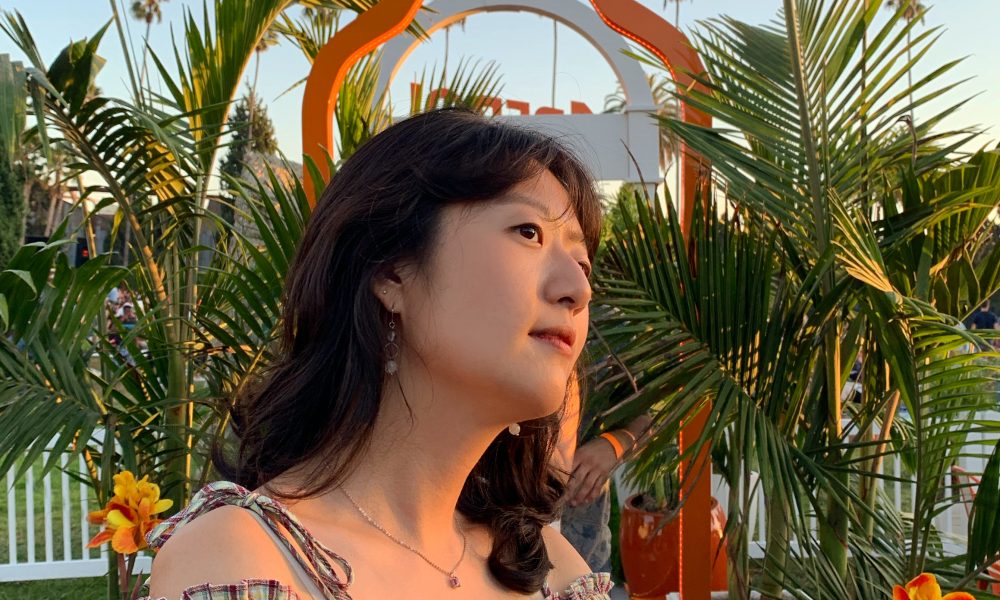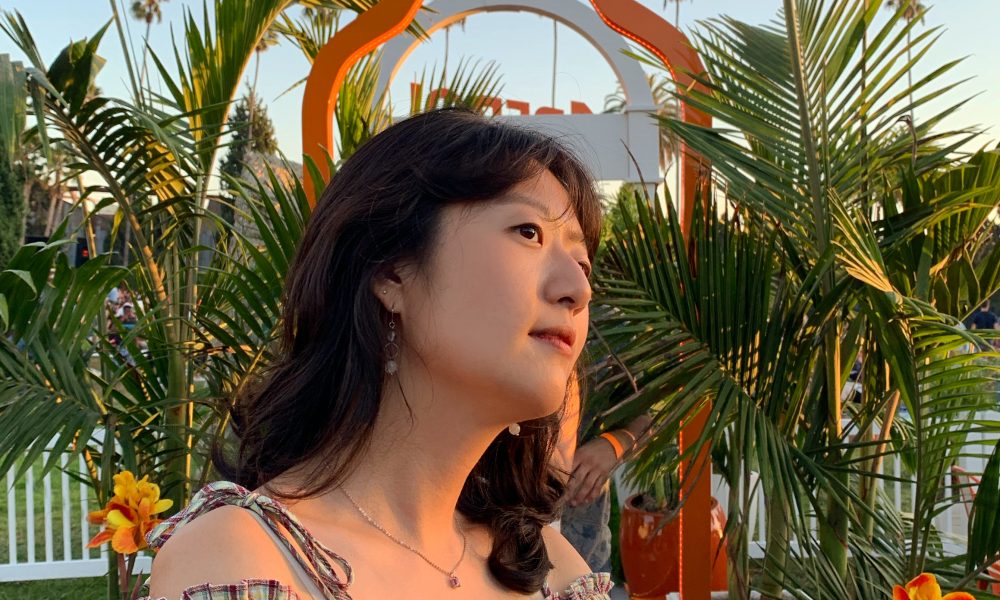 Today we'd like to introduce you to Kaitlen Haeun Yoo.
Thanks for sharing your story with us Kaitlen Haeun. So, let's start at the beginning and we can move on from there.
It all started with my mom who absolutely did not have a hobby in drawing or painting. As a kid, she would dislike drawing so much so that she would even ask her friend to complete her assignment for an art class. When she gave birth to me she wanted to make sure I discover my own interest and forte unrelated to her personal preference. Along with many things, she bought me a sketchbook, color pencils and watercolor when I was two. Whether this had an influence or not, I will never find out, however, I did turn out to be a kid who loves to draw. I spent hours seated and drawing. To this day, my mom reminisces that she even questioned if I had any problem walking or exercising as I stayed still forever.
Along with reading and writing, drawing has always been a part of my life growing up. Like many people who grew to be artists, I was always the class artist — drawing, making comic books out of scrap paper, proudly handing out my drawing as a gift, bringing back awards for art contests. However, I was never really taught what to make of this. Deep down, I knew I wanted to be an artist; but I deemed it too vague of a career to pursue. Growing up in a very academic family I did not have much chance to talk to professional artists or to learn about the path leading up to it. One day when I was eight, the teacher asked every student to talk about what they want to be when they grow up. As I was vaguely mulling over the word artist, my classmates whom I never considered seriously presented very confidently what felt like big words at the time — doctors, lawyers, diplomats. I felt naive. From then on, I stopped saying out loud that I want to be an artist.
I continued to draw, but only for my own enjoyment. Instead, I devoted myself to getting accepted to the nationally famous high school, Korean Minjok Leadership Academy, which is a stepping stone for Ivy League schools and academic success. Both the process of preparing for the school and attending the school were vigorous; I endlessly felt beaten down competing with the geniuses around the country. I drew less and less. Simultaneously I grew more and more depressed, juggling between adjusting to dormitory life at sixteen and blaming myself for not trying harder to achieve the insatiable goals. One day, blankly sitting at the desk, it dawned on me — why not simply do what I like to do? Why not pursue art?
When I erased the voices of other people from the narrative, it was clear that art was the only thing I enjoyed doing utterly and completely for myself. I immediately researched art colleges in America. I persuaded my parents to see it as a new possibility. With their support, I prepared my college applications and art portfolios.
In 2013, I started college at SAIC (School of the Art Institute of Chicago). Having had barely any art education before, I was still not clear on what kind of artist I want to be. It was frustrating seeing some of my peers already having a solid body of work and artist statement; but there was no telling what really is for me until I tried everything. Following SAIC's curriculum I was able to experience such a wide range of art — from traditional painting to performance art to photography to woodwork to sculpture to graphic design. Luckily I came across animation classes and a comics class, which easily became my favorite classes of all.
When I was undecided what to make of just a few animation classes I have taken at SAIC, one of my professors suggested I apply for a summer animation residency program at CalArts. It being as short as only about a month, in 2016 I decided to give it a try. During one of the lectures at CalArts Summer program, I had an amazing opportunity to watch a rough earlier reel of Toy Story 1. It is not easy to say this without being embarrassed a little, but for some reason, I teared up. It dawned on me that this, of all things I tried, is what I want to do. That night I decided to apply for the CalArts Character Animation program. Fast forward, after finishing my BFA at SAIC, I was lucky enough to be accepted and have completed three years of CalArts so far. After a long and winding path, I am still very much the kid who loves to draw. I just know myself a little bit better now.
Great, so let's dig a little deeper into the story – has it been an easy path overall and if not, what were the challenges you've had to overcome?
Equally yes and no.
In terms of support, I am very grateful for how lucky I am to have my parents. Both financially and emotionally the whole path was neither smooth nor short; but they always try their best to understand from my perspective. I was lucky enough to have a mother who provided me with art supplies as early as at the age of two; and I am lucky enough to have a father who is willing and ready to financially help me out. I am constantly reminded of how thankful I should be for such an environment.
At the same time, it has also been a long and difficult road fogged with lots and lots of self-doubt.
Pursuing a career in art from my high school was nearly impossible. Not only was there a lack of resources but also was there a deprivation of understanding. Some idealized pursuing art as a career without truly understanding what it entails. Others not so secretly considered it less important. Trying to keep up with my classmates who excel internationally, I wondered if I was wasting my time.
Self-doubt continued to haunt me at my time in SAIC. Being an international student who already sacrificed a lot of things to study abroad, I constantly questioned if I am doing everything I can. Self-doubt often led to me overworking without smart choices. One time in order to compensate for the uncertainty, I even forced myself to take maximum credits from Monday through Saturday, be a gallery assistant and also put up a solo show. Even then, I felt suffocated by the uncertainties, wondering what more there is to do.
Ironically even after deciding on a more specific path to pursue, the self-doubt still lingered — only stronger than ever. Being a student at CalArts surrounded by incredibly talented people, it was extremely hard to forget that this is my third and last chance to make something of myself. Given this amazing opportunity many dreamed of, I did feel like any failure is due to my insufficiency. I should have drawn more, written more, watched more and practiced more. I should have spoken up; I should have reached out. It was ever so strong especially as my friends outside the art world started getting a real job. I felt like my clock was ticking.
If you ask me if the road has ever gotten smoother now, it definitely hasn't; however, over time I have adjusted to the road. I still face failures and unexpected disappointment. I still cannot foresee what the future holds. I still feel insufficient, sometimes shaken by self-doubt. But somehow, all the mileage I accumulated on this bumpy road gives me faith in myself — that I, somehow, shall be okay as long as I try my best, as long as I continue to walk.
We'd love to hear more about your work and what you are currently focused on. What else should we know?
After a long path of finding my true passion, now I mostly do storyboards. It is basically the process of turning a written script or story ideas into a visual format. My favorites are slice-of-life moments and hear-warming stories — of teenagers, of growing, of being a woman and a minority. I am also expanding my horizon to different tones and genres.
Aside from work, I still try my best to make art for myself. I wish that I never let go of the pure joy of drawing, the excitement that started this path in the first place. In my own time, I try to tell more personal stories in the format of Instagram comics and small illustrations. Believing in the saying that the most personal is the most universal, I would love to continue telling my own story with my own voice.
What moment in your career do you look back most fondly on?
One of the proudest moments of working as an artist is when people find my storytelling relatable. Whether it be the theme or the subject matter or. The subtle action and expression, it is amazing to see a person find themselves in the story I tell.
Contact Info:
Image Credit:
Fred Wong
Suggest a story: VoyageLA is built on recommendations from the community; it's how we uncover hidden gems, so if you or someone you know deserves recognition please let us know here.