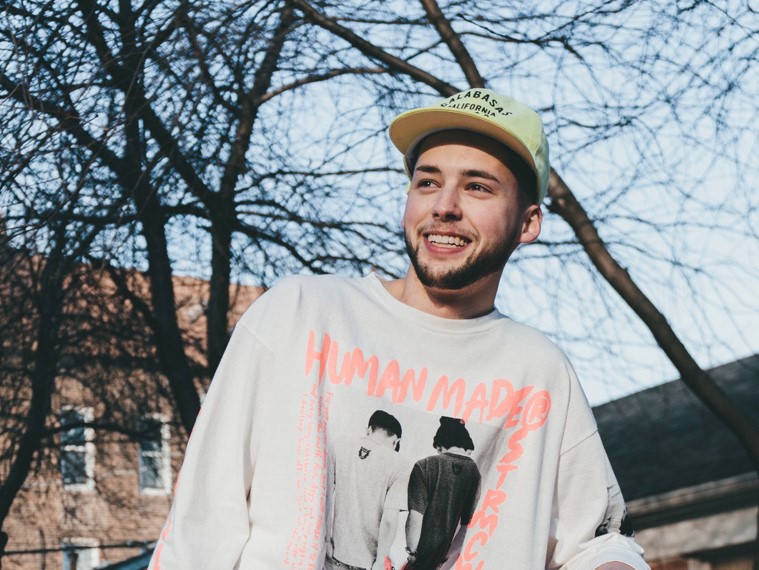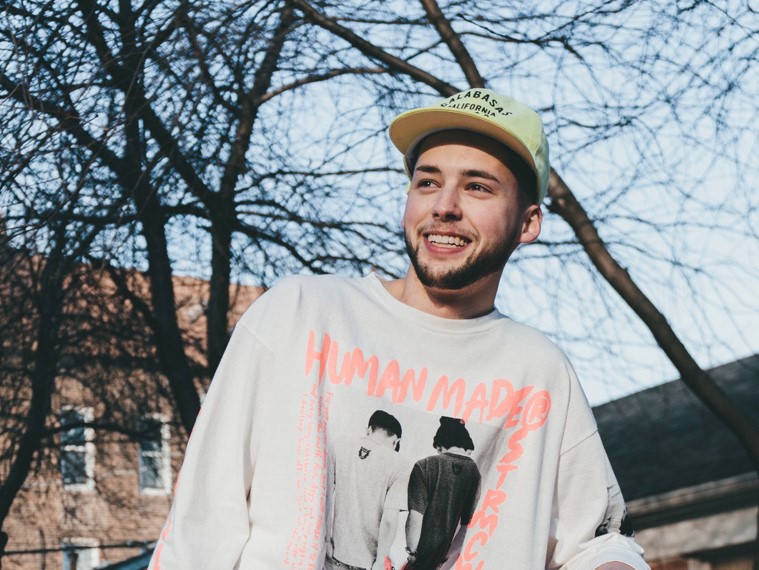 Today we'd like to introduce you to Justin Mensinger.
So, before we jump into specific questions about the business, why don't you give us some details about you and your story.
Growing up, I was really into skateboarding and music. I wanted to be a lead singer of a punk band when I was in grade school but I never really practiced singing or playing the guitar. I took skateboarding very seriously and wanted to be pro by the time I was 16, which didn't happen either. I have always felt a drive though and around five, I can recall saying how I wanted to own my own business, that was my dream. I think a lot of the things I tried since I was little in terms of entrepreneurial ventures always focused around creating something. I had a business in middle school where I would customize Xbox and Playstation controlllers for people and put their initials or a monster logo or whatever was cool at the time. Moving forward in high school, I resold shoes until it became oversaturated. I got into shoes through skateboarding and it just happened naturally that I met people my freshman year from another school that were into collecting shoes, mostly Jordan's. I wasn't aware that people collected Nike Sb's because I just was used to skating in them and destroying them.
Over time though I learned more about how Nike made limited releases of shoes that had a story around them, which I thought was fascinating. To me, skating was always about how you dressed along with the actual sport and growing up so many people who didn't skate wanted to dress like they did. I always thought that was funny and it kind of made me mad at the same time. But anyways, I think that skateboarding and music really led me to photography and fashion. I think I am blessed to live in a time when these things I am interested in have the potential to become a career. Before social media and the internet, it seemed nearly unimaginable for people to go from nothing to something in terms of creating art and sharing it with the world. Now more than ever, this can be done effortlessly and brands that traditionally weren't shown in the media are doing collaborations with 100-year-old fashion houses. So to me, I see the future of fashion being turned upside down in every way possible. I worked for about a year at RSVP Gallery and learned about the way Virigil had changed the landscape of clothing. To see him work at Louis Vuitton is incredible. And for skate brands to be collaborating with Louis Vuitton goes to show anything is possible and I think there is so much opportunity for innovation in the retail and design space at this point in time.
Backtracking slightly, to be able to buy shoes and just pay for gas and food in high school, I worked long hours at Goodwill during the weekends. When I was there, I realized how many of the donated items aren't sold and how many things get wasted. For example, if you donate an old Tommy Hilfiger windbreaker and it has a rip or stains, it's likely going to get bailed up and sent to a third world country such as Haiti. This, however, does not mean someone there will be able to make use of it. There are thousands of bails of clothing getting sent overseas and beyond where most Americans will ever lay their eyes on. With so much excess incoming second-hand clothing, these countries are often times are swamped with clothes to the point they stack up in huge piles out in the open. The problem of waste isn't necessarily solved by donating things because 90% of donations never are repurchased, and those that are sent away as excess may not get reused either in these countries. So, at the end of the day, we collectively are wasting so much material and its sad to see. This experience at Goodwill made me realize the bigger picture of American capitalism and how we interact with nature. Many people do not see where the things they donate end up, they just feel good about donating things and then consume more.
I didn't realize it at the time but this job at Goodwill changed my life in many ways. By combining my experience at Goodwill which was not a very fun job at all to my job at RSVP Gallery I was able to have a vision of a different way of designing than the traditional manufacturing process. For those who are unfamiliar with RSVP Gallery, it is the direct opposite of Goodwill in terms of retail. It is a boutique, but what I noticed when I was working there was brands starting to reuse material in a high fashion context. For example, Readymade Productions and Long Journey were both reusing material such as Army tents to make handbags. I thought this concept was so cool because at the time I had been reselling a lot of vintage clothes and struggling as a designer. I was making screen print tees and sewing patches onto stuff trying to make my own brand. However, I was failing because my stuff wasn't truly me. I wasn't able to fully express myself and my eye through traditional items such as blank tees. So I begin to learn cut and sew and how to create garments from the ground up right around the time I left RSVP Gallery last summer. From there, I was able to combine all of my experiences into what I am doing now, which is creating clothing from completely reused materials in a way that is more like art than fashion.
We're always bombarded by how great it is to pursue your passion, etc – but we've spoken with enough people to know that it's not always easy. Overall, would you say things have been easy for you?
I've gone through many struggles in my life but when I'm down, I remember to remind myself that the struggle I'm going through is leading me to something better. My mom taught me this when I was very little after my Dad had passed away from suicide. Seeing his life end so young and so abruptly killed me inside. I think a lot of what I do comes out of the pain I felt from that event. It made me mentally have to grow up when I was young and I feel like because of this, I've always connected more with people older than me as opposed to my peers. After my Dad's passing, I feel like I turned into a negative kid and caused myself more problems growing up because of it. Taking my anger and frustration out on the world in negative ways or by having a bad attitude didn't get me anything and it took me a while to realize this. I think the pain I went through helped me realize so much, such as how powerful our minds are. We have the power to focus on the good or the evil and to do whatever we choose with our energy. Knowing this, I try not to stress too much about my current pain or struggles because I know everything is going to be okay and I just keep looking towards the future.
So, as you know, we're impressed with Justin Mensinger – tell our readers more, for example, what you're most proud of and what sets you apart from others.
I'd say right now, today, I'm most known for doing patchwork hoodies. But more than that everything I do is unique and 1 of 1, I hate saying 1 of 1 because it's almost like a cliche marketing thing now but it is what it is. Every piece I create is unique and hours go into each of them, much like a painting. I prefer to put my soul into my work rather than aiming to produce quantity and having to forfeit my integrity.
Beyond having each piece be unique, I also aim to only use materials that are in need of reuse. There is really no reason not to besides being lazy. It seems too easy to just get a roll of fabric and mass produce something. When you look at those garments though they have no story, no life, or energy. I love vintage clothes and reusing things because you can feel the energy and the life that is inside each piece. Items that have been around for years have a story of their own, and that's not something you can fake or shortcut in the design process.
So, what's next? Any big plans?
The biggest relevant plan for the future in terms of this interview is moving to LA. I have been in the Midwest since I was a kid and the weather just kills me year after year. I think the energy here to is a product of the weather. It's hard to be happy and joyful 365 days a year when you go from ice rain to mid 70's back to rain then snow all within a week. It's just kind of annoying sometimes and I've always wanted to be in California since I was a kid.
In terms of my career, I want to start telling my story through my collections. That's definitely the next step.
Contact Info:
Getting in touch: VoyageLA is built on recommendations from the community; it's how we uncover hidden gems, so if you know someone who deserves recognition please let us know here.