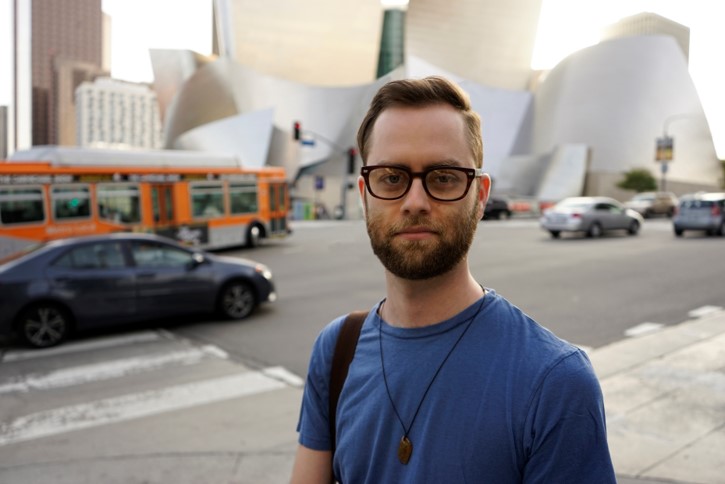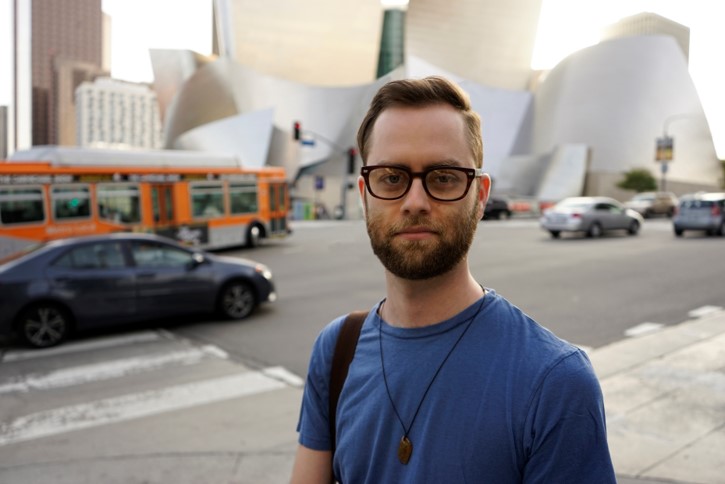 Today we'd like to introduce you to Justin Edward Baker.
Justin, let's start with your story. We'd love to hear how you got started and how the journey has been so far.
I have always been a storyteller. As a young boy, you could find me in some corner of the room, hanging bedsheets from the ceiling for the perfect set backdrop, turning my bedside lamp on its side for "real" lighting, and forcing my younger brother to stand still as I set the frame on our VHS camcorder for the next big movie. And it would most certainly have some sort of sci-fi theme.
Underneath all the visuals, however, I was always driven to create by my deep understanding and connection with music. Late at night, I would put on the headphones to my Sony Discman and be transported in my mind to some fantastic place. The first album I bought was "Summon the Heroes," by John Williams and the Boston Pops Orchestra.
Talk about a storyteller.
I remember being absolutely transfixed with wonder as I could see in my mind the arduous and triumphant journey of the Olympic Theme, and the ancient and timeless sound in the voices of Orff's "O Fortuna" from Carmina Burana. It was then that I realized that someone was behind all of this music — that this magical story taking place was being created and performed by people.
I wanted to be one of those people.
Here comes middle school, and then high school. And, naturally, I found a fit in the performance realm of things. I joined all the choirs, auditioned and got cast for all the musicals, and somehow convinced my principal to let me get credit as a teaching assistant for my high school choir. Just like all of us, I struggled through the teen-aged angst, identity crises, and what I wanted to do for the rest of my life. But through it all, the music and the drama kept me grounded. I even managed to snag the title of "Fine Arts Student of the Year" (pretty cool) before moving on to college.
The journey at this point and beyond, however, was not in a straight line, but more of an erratic gathering of happenings.
As you probably would have guessed, I majored in Music and eventually decided on Vocal Performance as a degree program. This would prove to be, in many ways, life-changing.
I found myself a few years later in a public high school, in Charleston, South Carolina, where I grew up, teaching the next generation about this magical thing of music. During all of this, a strange string of events occurred, which would eventually find me singing in a choir and playing the pipe organ for a little Episcopal church by the sea on Sullivan's Island. Soon, I also expanded to teaching things like theatre, film, and television. Here I was, back to storytelling, with a camera, lighting, and some backdrops.
But now I was beginning to see my own story come to life.
I fell in love with film. I guess I had never stopped, since being that young boy, hanging bedsheets from the ceiling. But now, it was real. The stakes were higher, and as an adult, the art form was much more important. I decided to continue my education in media and film with a Master of Science degree. Learning and growing as an adult, I saw, was much more fun than as that angst-ridden teenager in high school.
Then one day, I got a phone call. It was a priest.
"Justin, would you like to move to California and be an organist for this little church in Monterey Bay?" he said. I didn't know what to say. Moving three thousand miles away and having a new adventure, however, seemed an idea too exciting and too unknown to pass up.
Around the same time, some great new friends I had made while working on a movie in Charleston had moved to Los Angeles after living and working in Chicago. They needed a housemate. I quickly called it fate, left my teaching job, said goodbye to the Lowcountry, and packed my bags.
Although Monterey Bay and LA were about seven hours apart, I made the commute work. Pipe organ playing on the weekend and network television shows and little movies during the week.
What a life.
As I worked more and more, it became apparent I needed to make LA my home. So once again, I packed up my organ shoes and traded it in for production set clothes. After working on commercials, tv shows, a few major movies, a few small ones, and meeting some really fun people, it was time for me to get back to the basics. I needed to tell stories again.
The inspiration level was high.
After much thought, many nights of listening, searching, and watching, I knew I wanted to tell real stories. Stories that exist. Stories that are waiting to be found. Stories that need a voice. I began to ask questions. Where are stories told? Who needs to tell them? Who can change the world? So what started out as an idea for film spaces became an idea for digital spaces, and eventually social spaces.
I discovered social media was a place where the longest script for the longest movie of all time was playing, and the star was you.
I listened, watched, studied, traveled, and consumed everything I could about this social media thing. How could we harness this amazing machine and curate the best stories being told?
So in 2015, with myself and a team of friends along the way, we created Fuzz Social. I wanted to help others find their story, and tell it to the world. Social Media has been an ever-changing and provocative look at the world around us, and how we're shaping it with the stories we share.
A few months ago, I got the opportunity of a lifetime to attend "Celebrating John Williams," a night of music with the LA Phil. Yes he was there, and yes — the first piece they performed was the Olympic Theme from that "Summon the Heroes" album I had bought almost 30 years ago. What a fitting theme as I seek out my next endeavor. It's funny how life's stories tell themselves, and how every moment is building for the next.
Who are the next heroes? Maybe it's you.
Overall, has it been relatively smooth? If not, what were some of the struggles along the way?
There are some people that have "always known" what they wanted. They have a clear direction in mind and take the steps necessary to get there. It may be a relationship and creating a family, a certain career choice, or maybe even an identity. That has never been me. Although I live a life through confidence in myself, I'm never fully sure or fully satisfied. But — I also think that is the heart of an artist. Expressing our human story is the lifetime act of searching for that meaning.
And sometimes there is a universal effort to get you moving on your path. You may call it "God," or you may call it the "Universe," or a cosmic law of eventuality — but for me there was never a clear path with the obvious goal in sight. I had to search for a while, and I think I probably still am. We're never done.
The kick in the pants for me was when I was forced to leave a comfortable job that paid well. The company shut down and I was unemployed. After dozens of resume submissions and applying for jobs I was overqualified for, I made a deal with the Universe. "If none of these work out, I'll go all in. I'll make my own thing." And that's what I did.
Please tell us about Fuzz Social.
Social Media has become the way we listen to the world, tell good stories, share unique ideas, collaborate with one another, and create meaningful community. I saw the need to curate learning opportunities and create good quality outcomes with those that have a platform and a message to tell.
But navigating the enormous sea of media, content, and dialogue has made it increasingly difficult to stay visible.
So, in 2015, with myself and a team of friends along the way, we created Fuzz Social, a collective of artists, storytellers, marketers, and creatives. We have helped find the voice of social for many people, public figures, celebrities, organizations, movements, and brands.
Our approach helps focus social stories using 21st-century tools, practices, and storytelling methods across many platforms to navigate an ever-changing and provocative look at the world around us, and how we're shaping it with the stories we share.
If you had to go back in time and start over, would you have done anything differently?
It took me a long time to realize my self-worth.
On a personal level, on an artist level, and even now, as a business owner, it can be very tempting to let others tell you your value. There were many years that went by when I "waited" for others to tell me my dream, or how the story was to unfold for me, or even what the value of my work would be.
The biggest lesson I've learned recently, and that I like to tell others, is — you are enough. Just being you in this world is your value. Expressing that truth is your story, and that is your gift to the world.
Contact Info:
Image Credit:
Scott Toler Collins
Getting in touch: VoyageLA is built on recommendations from the community; it's how we uncover hidden gems, so if you know someone who deserves recognition please let us know here.